By Dao Tran
The New Wave of Creatives
The paradigm shift to digital that washed over us last year has led to an explosion of creativity and a new breed of creative talents.
Digital art has been around in some form since the 60s, yet it was not until this year that it captured our attention with the sensational $69 million price tag for Beeple's NFT. Digital became the way we worked, communicated, connected, consumed – yes, even dressed, with a few brands dropping virtual looks for digital avatars. In the face of lockdown, digital rushed in to provide fresh, innovative solutions. Canceled shoot? Digital campaign. Canceled fashion show? Video or video game presentation. Stores on lockdown? E-commerce and digital stores. How to get people back out? Create spectacular experiences. This sea change is no temporary solution to be rolled back when the pandemic is over, it's the way forward.
No one understands this better than Massimiliano di Battista, founder of international creative management agency MA+ Group. The Impression's Dao Tran spoke with him and Louisa St. Pierre, their Director of Art + Experiential, about the exciting talents in their digital division, how digital can tell the story better and communicate brand values more holistically, the incredible opportunity and growth in disruption, and the burgeoning field of immersive experiences.
Massimiliano di Battista: Hey, how are you, nice to meet you.
Dao Tran: Nice to meet you!
Massimiliano di Battista: Look at this – before, we would have not done this interview via video, we would have waited for a time we would be in the same town or maybe we would have scheduled a phone call. Things have really moved and changed. I'm really excited about all these technology changes and how they're impacting our industry and our business models and how we work. I find it unbelievably exciting and beautiful.
Dao Tran: Talk to me about that – tell me what's been changing for MA+ Group during the pandemic and how you changed with it.
Massimiliano di Battista: Well, I feel like a big change is how the value of digital content and communicating on digital platforms has really improved exponentially during the pandemic.
Before, a lot of fashion brands were still planning their communication in the classic, traditional way, but the pandemic has forced brands to really look into how to integrate digital platforms, digital content, digital strategy in their marketing and communication assets. Furthermore, in our sociocultural climate, brands are increasingly called upon to take a stand on global issues, and you can really communicate much more about the values of the brand via an ongoing digital presence.

— Massimiliano di Battista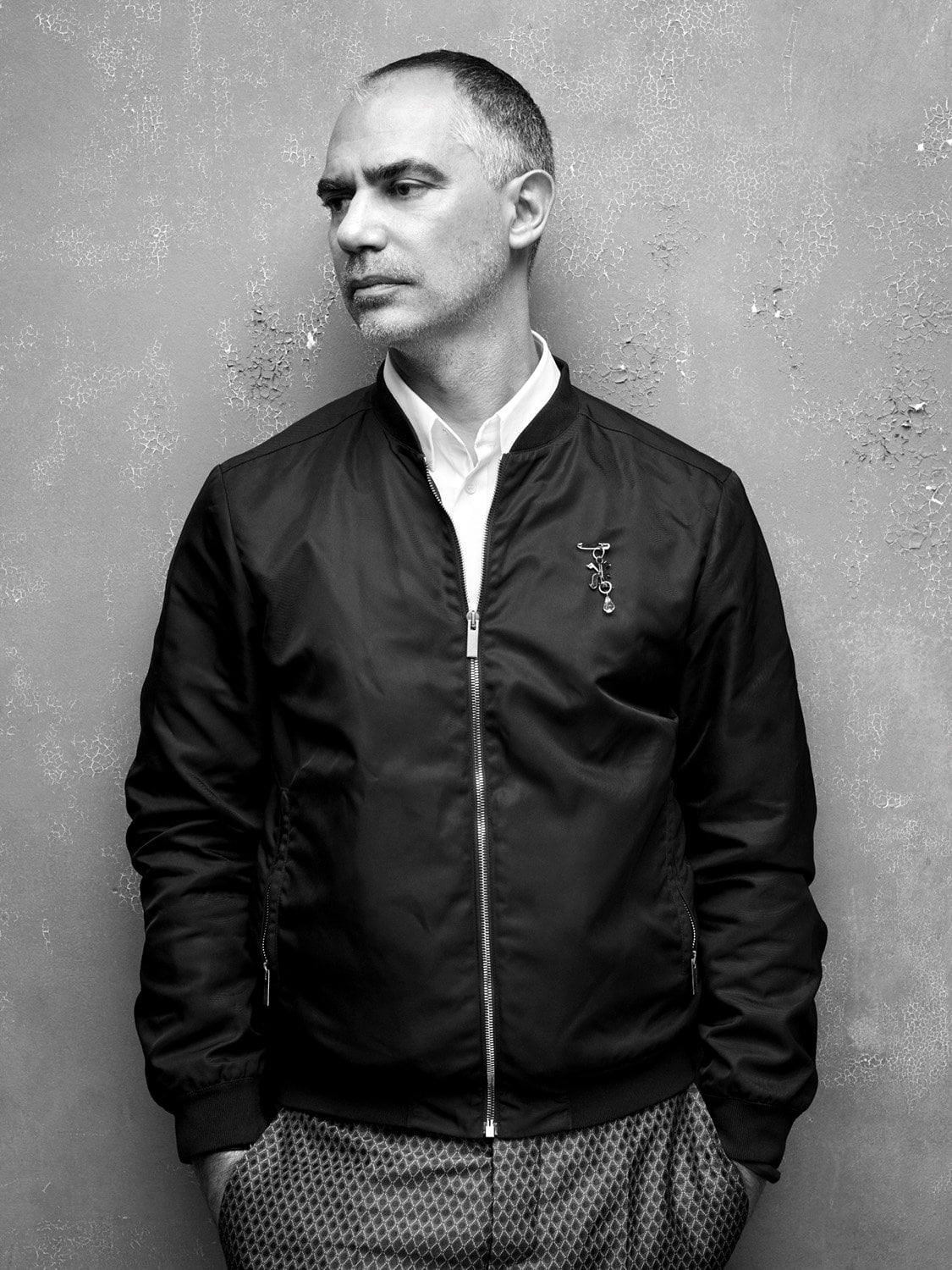 Massimiliano di Battista: The other incredible acceleration has been in e-commerce. Of course millennials and Gen Z are very used to buying online, but not so much the older generations, who have a more traditional approach to retail or who might not be as used to buying online. Now all of us have been forced to do it, it was the only way to purchase things and it's become the standard. So, the way people consume products and information has changed a lot and brands have had to adapt themselves to this new reality.
Dao Tran: Right. I find it interesting that there is so much opportunity and growth in disruption.
Massimiliano di Battista: Yes!
I find it unbelievably fascinating that the rise to primacy of digital platforms and digital content has allowed for a big, new wave of creatives to emerge. We're talking about people who do amazing animations or CGI and who will find incredible new creative solutions for brands.

— Massimiliano di Battista
Massimiliano di Battista: They are different from photographers or directors. They use coding and technology as their creativity tool. In the way a photographer is a specialist in using the camera and lighting, they are specialists in coding or how to render images in 3D in a way that feels very personal and unique.
Louisa St. Pierre: Golgotha's tool kit, for example, includes graphic design, video production, 3D animation, artistic direction, scenography and illustration, among others. They've created other level projects for Moncler, Psych World, Formula 1 with their transversal and multidisciplinary approach.
Massimiliano di Battista: These creatives present digital solutions with a holistic view. They're incredible. They're really digital first, creative direction talents who do CGI filming, photo, and they do these incredible computer-generated setups and ideas. And they think in the square format – their primary concern is how you are going to see it on your phone, on your Instagram, how it is going to work when it pops up on your e-comm. That's their approach.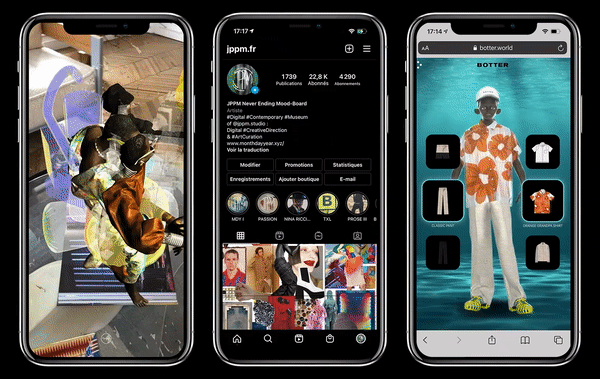 Louisa St. Pierre: Superficial created a digital store for The Webster. They built this wonderful world you can venture through and have an artful experience, it's a concept store/e-commerce site you can shop. Every 3 months, they build another wing to the store and there's a release and some drops around that. They're getting other artists involved and it's highly curated and successful.
Massimiliano di Battista: We always push innovation and talents who really have a very strong and unique point of view that they express via their chosen medium.
Louisa St. Pierre: Susanne Deeken, who's a fantastic designer, reinvented herself during the pandemic. She dived into learning animation, aftereffects, and started making these quirky films that are absolutely beautiful. She entered them into these film festivals and she's been nominated for all of them.
Massimiliano di Battista: We're talking about a highly successful and skilled fashion designer. She's the designer behind Marc by Marc Jacobs and other luxury houses. And because she's a creative force of nature, during the pandemic, she explored a whole new medium. It's fascinating in our jobs to see how these talents evolve. Creativity can be expressed in many ways.
Dao Tran: How do you find this kind of talent?
Massimiliano di Battista: Well, what distinguishes us starts with how we select our talents – we look for taste level, first and foremost, excellence of eye and at the same time the understanding of the fashion, luxury and beauty industry. A lot is about their personality too. It's very important, prior to signing an artist, to meet them multiple times, get to know each other, understand if they have a very clear vision, how they collaborate and communicate, if they have ambition and drive and can talk the 'fashion and luxury' language. If we're going to pair them up with an important luxury brand, they need to understand the codes, values and culture of the brand. These are the elements that allow us to define who should be part of our roster.
Dao Tran: In light of the global developments last year with BLM and all the racial inequity that was exposed across the globe and not just in America, do you see it as your responsibility to onboard people who haven't been offered a seat at the table?
Massimiliano di Battista: For me, it's always been about creativity. We are an agency who has always represented talents of color, who has represented a lot of women artists, when the market was male dominated. The BLM movement is an incredibly important movement that pushed us all to reflect and understand what our role is and how important it is for us to be aware that not everyone gets the opportunity to develop their talent. We are committed to change that and find ways to support POC talent on their journey. Being an artist is a brave career choice that does not provide the stability of a regular job when you are starting out. They may dream about becoming an artist, but don't think that they can because it's not necessarily a career choice their families can support.
You know, some of the people that we represent are actually experts in guiding and helping brands in the whole conversation about diversity. People like Phillip Picardi or Charlene Prempeh. It's a very complex conversation. There's a lot to learn, there's a lot of understanding and empathy that needs to be developed for us to move forward in a real way.
Louisa St. Pierre: Eve Wangui Gichuhi is a Black woman who lives in Berlin. Her work is a discourse about African culture and how it's pervaded other cultures. She contemplates the reductive functionality of visual vocabularies and design set against history and this dialogue that's emerging. She's amazing.
Dao Tran: I find an interesting side effect of the pandemic is that while it closed down our national boundaries, it forced us to transcend them digitally. With all this remote work, talent can be anywhere, not just in the traditional hotbeds of creativity like New York, London, Berlin. We can now draw from a global talent pool and really think outside the Western culture box.
Massimiliano di Battista: Absolutely. The world has opened up opportunities to talent in all corners of the globe, and an artist can present their work to the world through social media. All these factors are bringing about the creative explosion we are experiencing. We get to see so many points of view.
Dao Tran: A strength of the agency seems to be staying one step ahead – not only being able to identify new needs, but also being able to fulfill it.
Massimiliano di Battista: Thank you, that's a real compliment. That's our vision and DNA. We have always been about innovation, thinking ahead, anticipating. Thinking about the future and not just relying on what we know today. A company is a living organism, it's made up of human beings and needs to constantly evolve, change and innovate.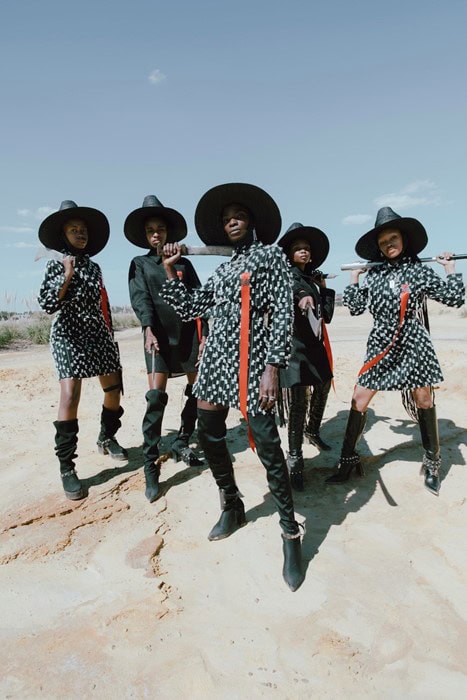 The engine of the agency is really thinking how to offer new solutions to brands, from some of the most interesting and provocative stylists and beauty artists to innovative digital talents. This is why we represent our roster of talent and look for those who have a very strong voice, who are very directional, who will have a really impactful story to tell.
We also encourage our talent to grow. It's very important to own your signature as a talent, but it's very important as well that you evolve that signature, that you don't become old and stale, that you're constantly engaging with your customers and clients. You yourself as a talent need to have a story to tell through your work.
Dao Tran: Speaking of evolving, I found it interesting that one of your talents, Kristin-Lee Moolman, had this moment when she realized she had to change from photography to video. I love her films for Thebe Magugu!
Massimiliano di Battista: Yes. Video has become a very important tool for brands because it offers so much scope to tell the story of who they are and what they stand for. To be able to describe their values with a message that goes beyond product.
Kristin, she's a storyteller, and now she's realized that she can tell more of a story with a video. It's difficult to be a great director and a great photographer. Actually, the two skills are quite separate. It's different media, it's a different production set up, it's different post-production. She has mastered both.
Dao Tran: You had a great talk with her and Thebe in a series that you host, Pencils Down, with NeueHouse. Is that any indication of a direction that will be further developed, this programming aspect?
Louisa St. Pierre: NeueHouse Pencils Down gives our talent and our clients an opportunity to articulate what's important to them through the lens of new work. To share about their values and the context in which the work sits.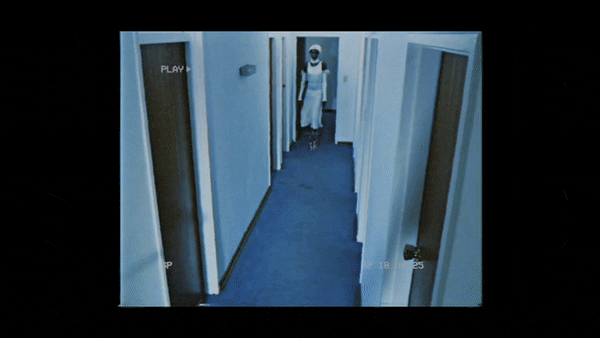 Massimiliano di Battista: There's something as well about people being able to get to know who the talents are, listening to them and meeting them at a talk or in a video. Talents are mostly behind the scenes. You see their final work, but you don't really know who they are. That's, to me, a very important element, because their personality, their culture, their background, what they can bring to the table is as important as the final asset.
Dao Tran: There are two rubrics on your website – Culture and Curation and Experiential – that feel very zeitgeist, so I'm curious whether it is something that you will be developing more as well? I saw these amazing exhibits by WHITEvoid Studio in Berlin that are a whole immersive experience.
Louisa St. Pierre: WHITEvoid is an incredible art studio specializing in light. They are currently collaborating with floral design studio Mary Lennox on a project in Bejiing via a Paris based-architecture firm, and with another studio we are working on an immersive installation during Milan Fashion Week.
Culture, Curation and Immersive Experience is a big growth area as people come back into post lockdown life. There's a lot of dialogue about what's a store for, what's physical retail going to look like.

— Louisa St. Pierre
Louisa St. Pierre: We've just signed two experiential artists who have really captivated our imagination. Yinka Ilori, who recently became Guest Editor of It's Nice That, creates these beautiful, happy worlds. There's just an explosion of play. He did the set for the Brit Awards with Es Devlin, the Pinterest Cannes Playground, and reimagined the courtyard of Somerset House into a dodgem (bumper car) fairground with interactive musical installation.
Louisa St. Pierre: Kapitza is two amazing women from Berlin who were riding around London during lockdown on their bikes, when they saw all these miserable, empty spaces. We're in the process of getting permits to brighten up London with their art murals.
Dao Tran: So, Mao, to wrap up, big picture vision of the future?
Massimiliano di Battista: I'm optimistic about the future. The industry is evolving and the company is very agile and flexible. Brands can come to us just for a small project, or for individual talent services – or for full on brand repositioning.
We've developed a lot, and it's very important for me that we offer excellence of creativity in multiple fields, but we're not this huge mega company where you lose touch with your talents, your employees or your clients. Quite the opposite, we have a very strong team that collaborates on all levels in a very organic and non-competitive way. I'm very very involved in all aspects of the agency. When you become too big, you start losing that kind of personal touch with your staff and with the talents. We are a big agency because we have 4 offices and represent all talents exclusively worldwide, but each office does not have more than 20 employees at most, in order to keep the team tight, collaborative and with very strong company values. That's what makes us different from the others and I want to make sure that we keep that element. It keeps us all hands-on with the challenges of our talent and clients, and the relationships are what make everything worthwhile.
It's not about any one person. It's about the team and we are as good as our team. The people around me motivate me and my approach to work and I hope I provide that motivation to them in turn.
Dao Tran: On that note, thank you for the inspiring conversation and giving us insight into this very exciting new digital and experiential playing field!
Massimiliano di Battista: My pleasure.
Louisa St. Pierre: Thank you!
---