---
Review of Paris Fall 2021 Men's Fashion Show
From the Multitude of Visions, the Many Choices of Clothes
By Long Nguyen
The second digital Paris men's fashion for the fall-winter 2021-2022 season ended last week not with a giant bang, if that is still even possible in the era of distancing, but rather with the emergence of new voices, particularly of younger designers entering this super competitive fashion field. Each doing their own 'thing' instead of adhering to long-established standards and procedures, sending out new men's clothes with dramatic volumes, with innate complexities in design and construction, and certainly with astonishing details in establishing new relations of clothes to the male body.
Even under renew curfew and lockdown in Paris, the major houses like Dior, Louis Vuitton, and Hermès strived for some semblance of normalcy with taped and live stream fashion runway shows minus the audience.
Dior staged a pre-recorded show around an elaborate art set design with immense sculptures of loudspeakers in collaboration with the Scottish figurative artist Peter Doig, who lent his art to decorate the military-themed collection that was more art motif graphics than any innovative design or even new clothes, even if a military suit in fine gabardine wool is considered novel. But, there are plenty of army garbs here for grab while the art message makes no sense at all and even in a way totally irrelevant.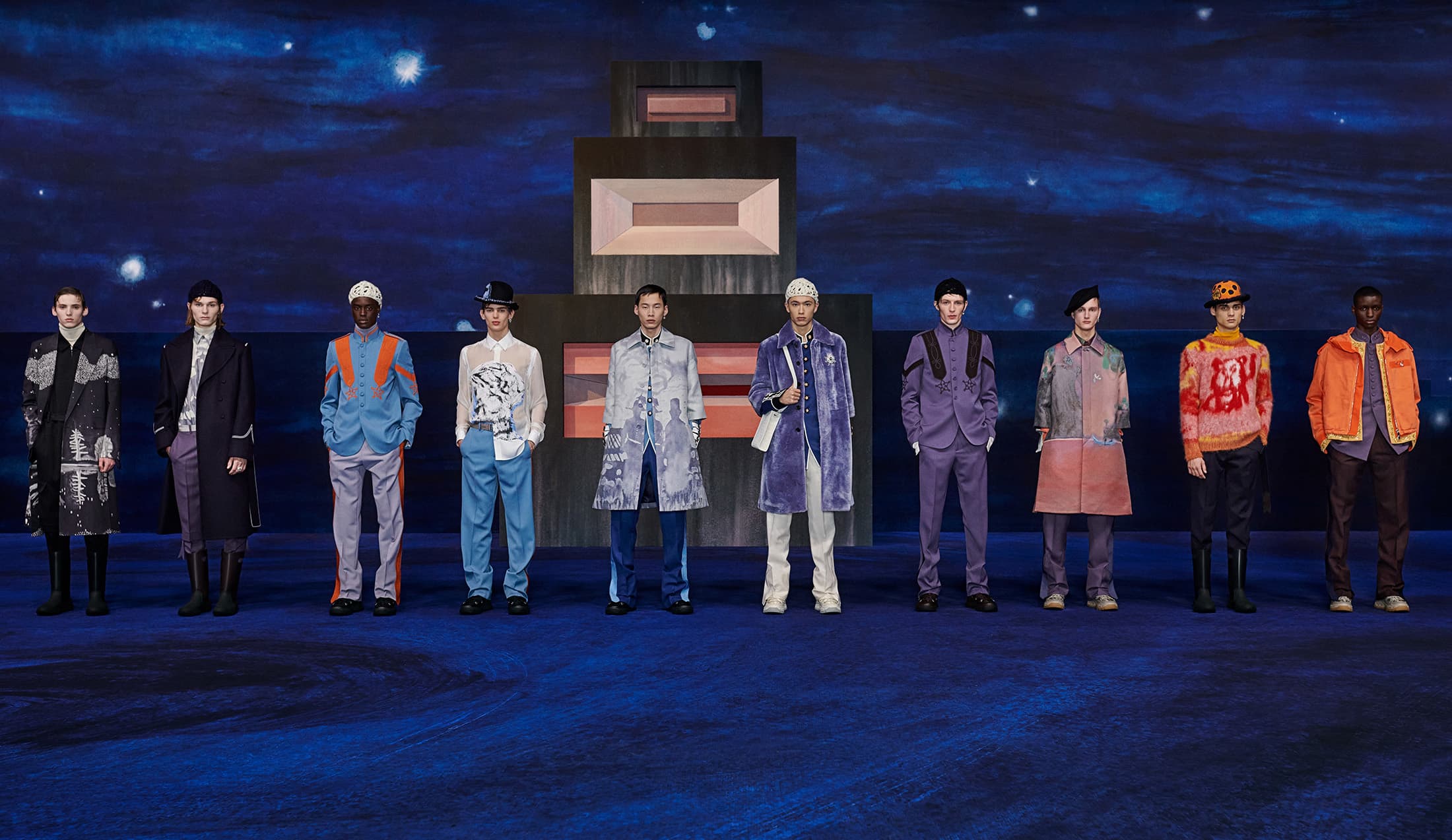 On the subject of art collaborations, authenticity is critical, where there is a real sense of communal creativity.
"I was fascinated by his dark worldview and the beauty of his black and white collages. Although it's crazy, yet somehow it's romantic. The visual works of Jesse Draxler, such as Poppy's ' I Disagree,' 'VOWWS 's artworks are also amazing. I didn't have anyone in common, but I just contacted him and shared KIDILL's past collections and told him about the image of punk and hardcore. I let him do whatever he wanted to create. Because I absolute trust in his work," said Hiroaki Sueyasu said via email of his Kidill show. Sueyasy had asked the artist Draxler to create black and white illustrations for the designer's affinity for punk imagery and lifestyle because their work complemented each other. The collaboration felt authentic where the designer and the artist added their creativity to the collection, not an act of borrowing.
Meanwhile, at Louis Vuitton, the game was even grander with a staged live stream show introduced by prior filming in snow land Swiss Alps with the 'Slam' star Saul Williams at the Tennis Club de Paris next door to the Parc des Princes on the edge of the 16th arrondissement as models walked around an empty set in their remade clothes, many with head to toe LV logo imprints. The words and intellectual thoughts spoke loudly while the fashion collection's delivery, the actual clothes, were nothing special with mostly modified existing styles with several absurd exaggerations like a black wool coat with super long train tails.
The various 'tops,' lacking any proper nomenclature for the 3D assemblage of city skylines – one showing the Eiffel Tower, the Notre Dame, and the classic Haussman buildings – are among other oddities, a result of the gap between hyped surfaces and real design innovations.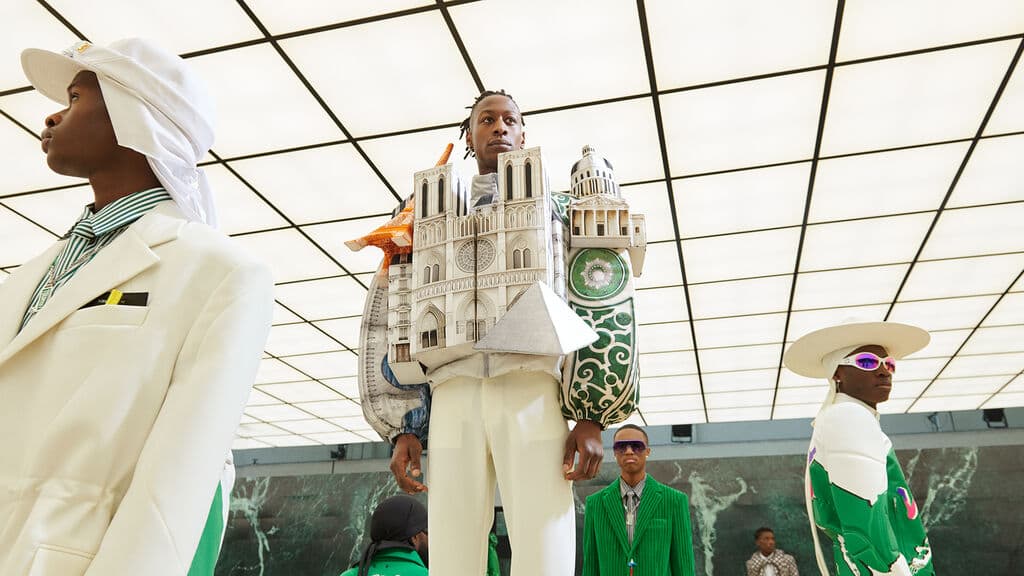 The clothes don't have the same vocabulary and aren't on the same plane as the lofty words of the 1953 essay 'Stranger in the Village' by the novelist James Baldwin. And exactly how does Baldwin fit into these LV head to toe logo looks?
Lost within this space of his own ambitious grand plan to offer a powerful narration of the vision of a black designer resetting the century of exclusion from the Western fashion system, Virgil Abloh's offered a discourse in the intellectual history of race relations more than really curating a good fashion collection that can stand and speak on their own without the necessary intervention of words and logos all over the place. This discourse on the disparity of race in society, in general, isn't a unique province to Abloh. The American designer, Kerby Jean Raymond, travels this territory much longer with greater emotional attachments and grand poetic shows linking history and fashion in a common, not disjointed vocabulary.
Seemingly in a completely different universe, the men's artistic director Véronique Nichanian worked with the conceptual theatre artist Cyril Teste to stage a live stream show on seven split screens where her models paraded along a grand square staircase at the Mobilier national, wearing her quiet luxury of casual clothes superbly made, off course. Nichanian continued the more casual approach, undertaken in the last five years, where these clothes' pleasures are in the materials, the cuts, and the fabrications. Teste could have staged the live stream show in a more conceptual theatrical manner in the ways Teste is known for his mixes of different elements into his real live theater shows, at least to the digital audience to experience a bit more of his art.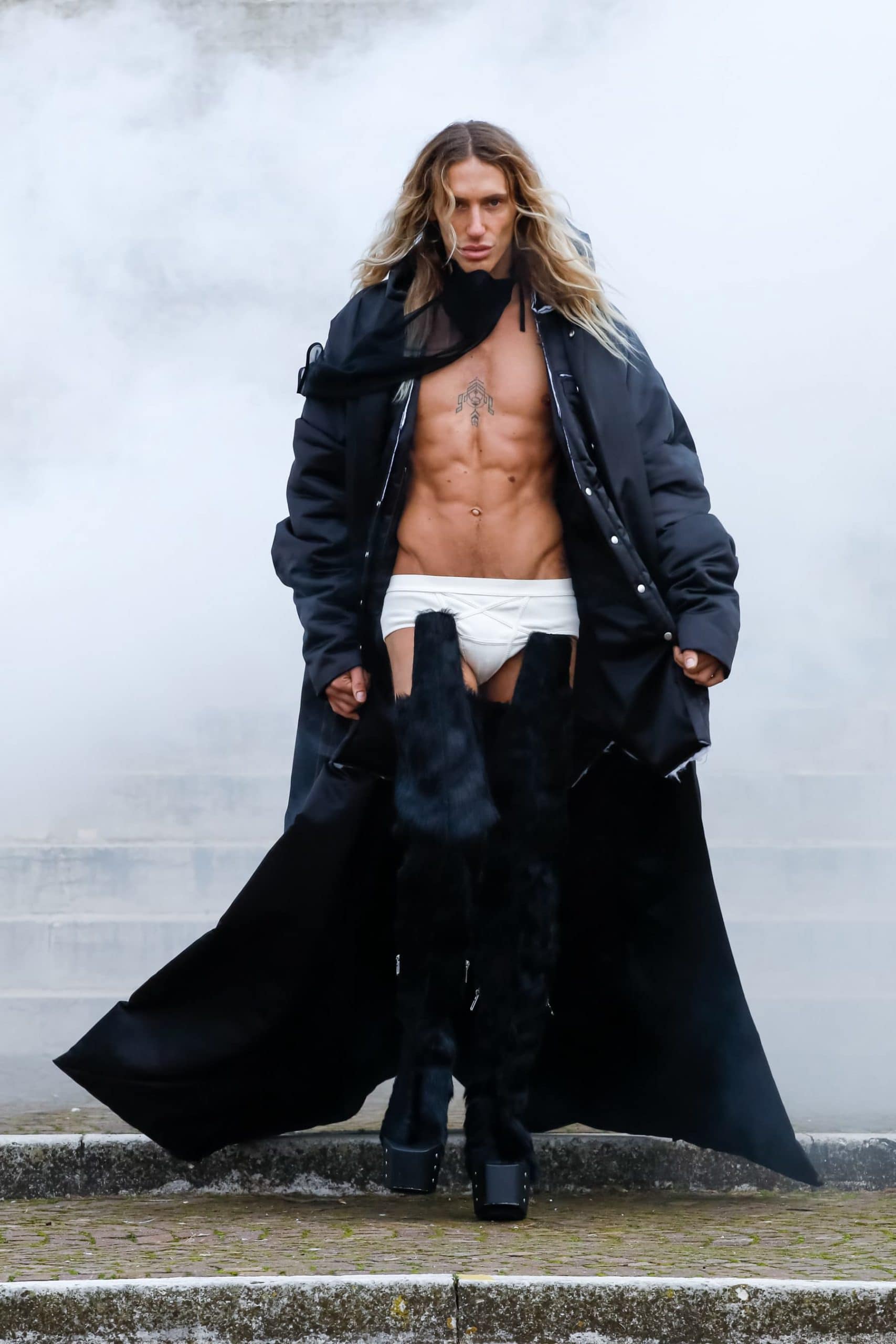 The master of live stream show, though, clearly belongs to Rick Owens, who masterfully created a live stream experience that was a close of a connection to his work as if the audience was there in Venice looking at the intense collection that expresses both the anger and the hope of the present time.
Owens lives and breathes the fashion he makes, and that's not easy attributes for designers these days – it isn't a gimmicky version of fashion for sure. Owens' fashion aesthetics and clothes aren't meant to please everyone and aren't meant for instant gratification.
There's a sense of identity and identification at Owens. His ethos is so specific and so particular – at the same time familiar and the not so familiar – that it is refreshing amidst the sea of mediocrity.
Missing this season again and perhaps on a more permanent basis is Saint Laurent and Celine. Both brands will continue to observe their own schedule and have their say another day, another place, and another time about their new men's fall collections.
Great fashion requires this sense of personal commitment and the ability to stick with the aesthetic long term. This season, young designers are at the forefront of this fashion frontier beyond marketing's power grabs. Great fashion happens when our eyes are not used to seeing what is on the runway.
In Paris this fall season, the younger designers are stepping up and are taking the mantle of fashion with them. There's passion, there's a risk, there's personal commitment, there's innovation, and there's experimentation in their work.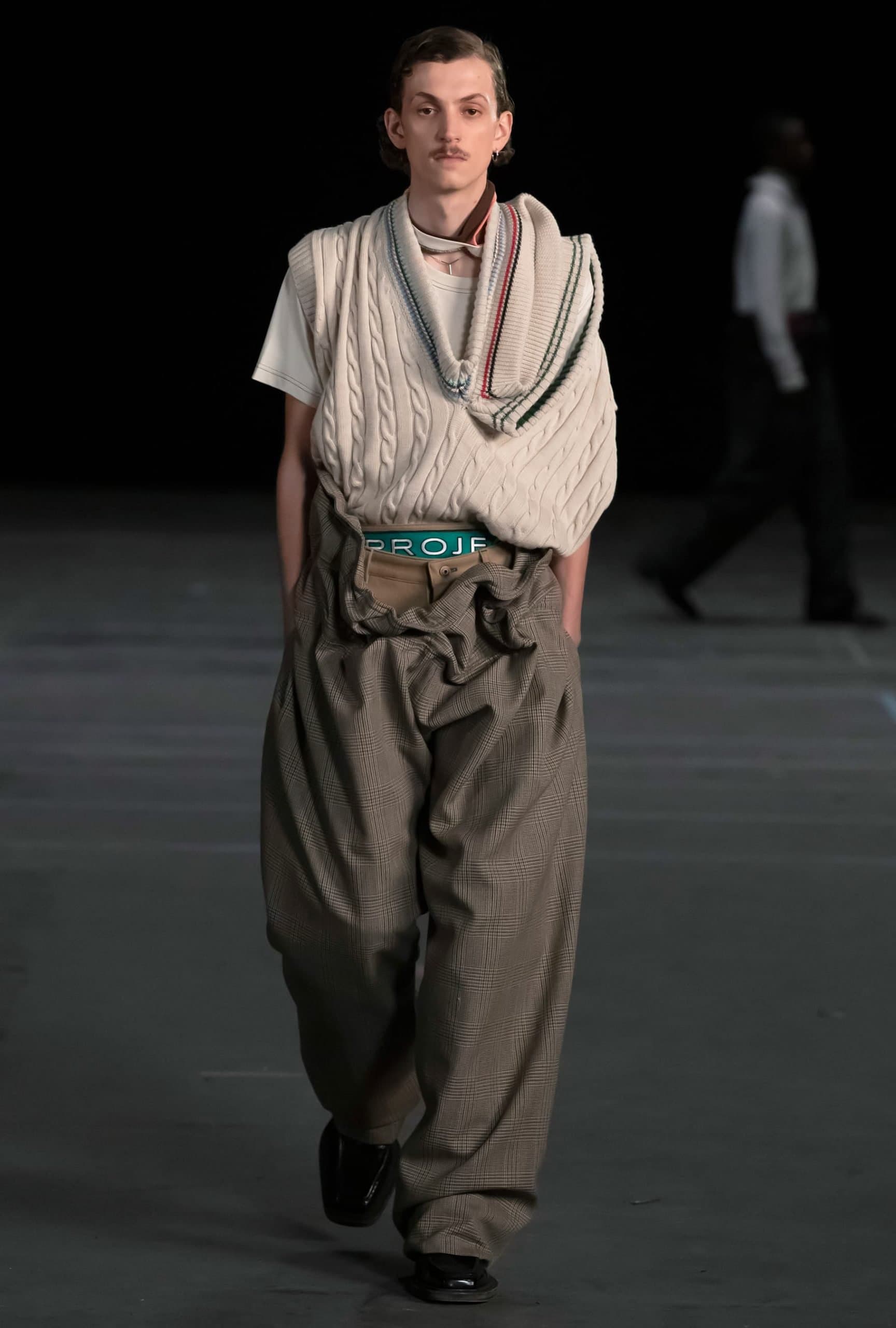 For young designers like Glen Martens at Y/Project, Riad Trabelsi at Basscoutur, at Pierre-François Valette at Valette Studio, and Boramy Viguier, there are no safe harbors, and there are no predictable or generic clothes. This new breed of mainly French designers, except for Martens, who is Dutch but is Paris based, is merging the narrative of technical skills with their own heritages growing up in a multicultural world coupled with the confrontation with other global crisis like climate change that directly affects how and why they make their fashion.
This young generation brings a totally different fashion vision to the Paris stage, very much like how the Japanese Rei Kawakubo and Yohji Yamamoto brought their fashion to Paris in the late 1980s and completely altered the fashion aesthetics in a major way. These kids won't be able to do that today – massively influence the culture of fashion and changing the taste of their fellows – but they will be able to strongly influence the closely-knit community that follows them, their work, and perhaps wear an item of their fashion. They won't do pretty clothes or unlimited permutations of the hooded sweatshirt. Like Rick Owens, who came before them, they are a bit fearless and a bit ready to challenge with their own ideas and instincts. This is what fashion is about.
In condensing to two shows only per year, Glen Martens has found clarity in his work lacking in the past few seasons. Fashion design came to the forefront with his experimentations of the curling effects first started two years ago, he finesses the techniques once used into poetic clothes unseen elsewhere. At Valette Studio, Pierre-François' intention of providing a new taste of tailoring for this young audience is ambitious in its thinking. Still, his precise execution of a series of classical pinstripes looks with design twists perhaps match his sartorial propositions with his intentions to match his brand motto – 'Valette is Disobedience of Elegance.' Riad Trabelsi offers a handmade sensibility to his three-year-old eco-fashion brand using recycled and repurposed materials by 'deforming the existing' to give clothes another meaning. Boramy Viguier's obsession with a grand history is endowing his clothes with a sense of heroism.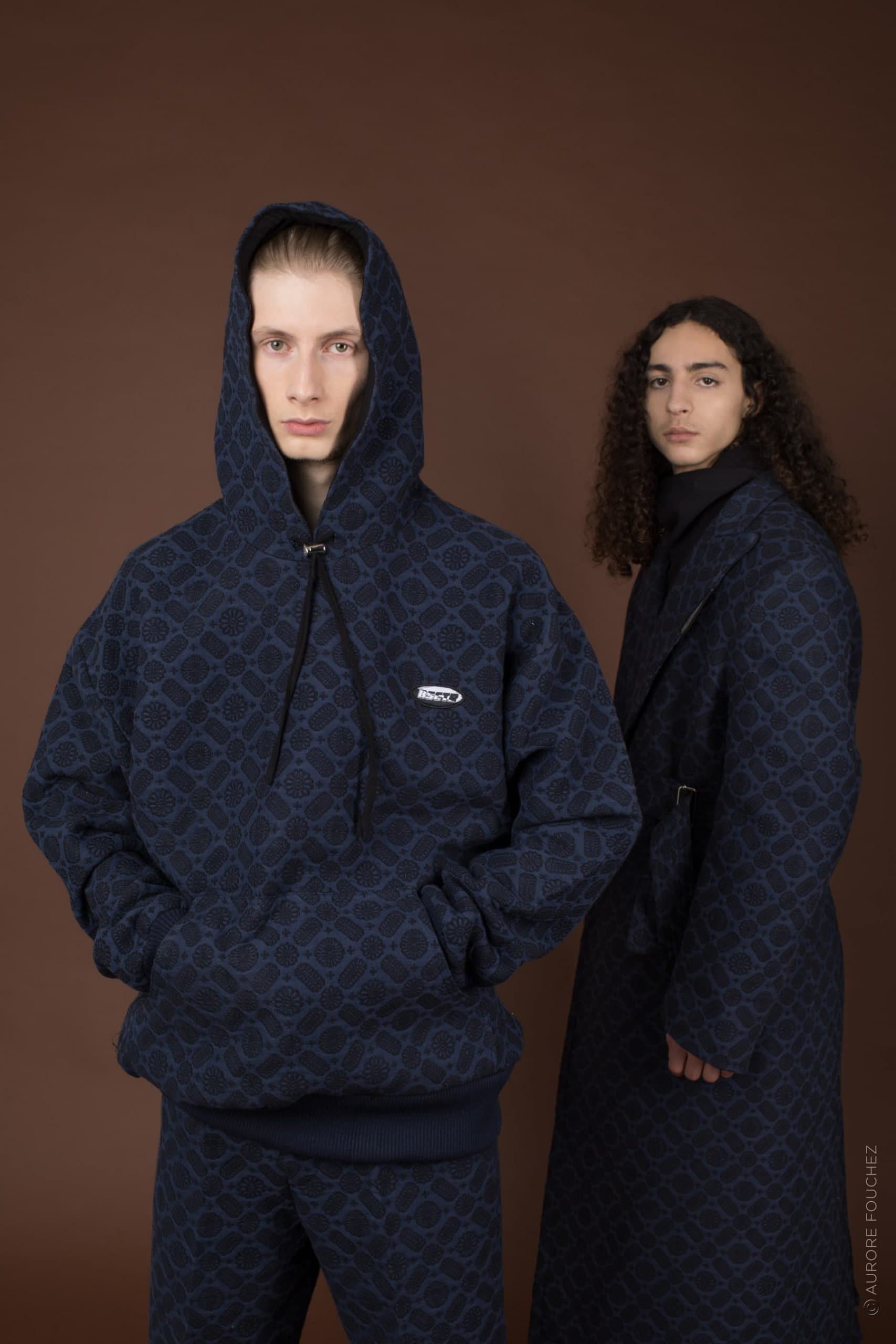 I think that men's fashion is finding its own equilibrium this season. I see the reflection of women's fashion, a return to the Belle Epoque but also to the 1980s and 1990s, a mixture of different origins and a mix of allures. We are in a prosperous period for men's fashion, everything remains to be done.

– Riad Trabelsi, Basscoutur Creative Director
The French-Tunisian designer based in Paris emphasizes his brand's commitment to sustainability – the first among designers in Paris – "to render recycling viable in the long term. We are 100% sustainable. We do not work with fabric scraps as some people think, but on larger proportions or stock so that the brand can find its own way financially. Today, it becomes super important because it is part of a whole process which is part of a profound and obligatory upheaval for our planet." Linking fashion to a larger system of values is where the communion with the younger generation is taking place – Trabelsi is both speaking to himself and to his like-minded peers.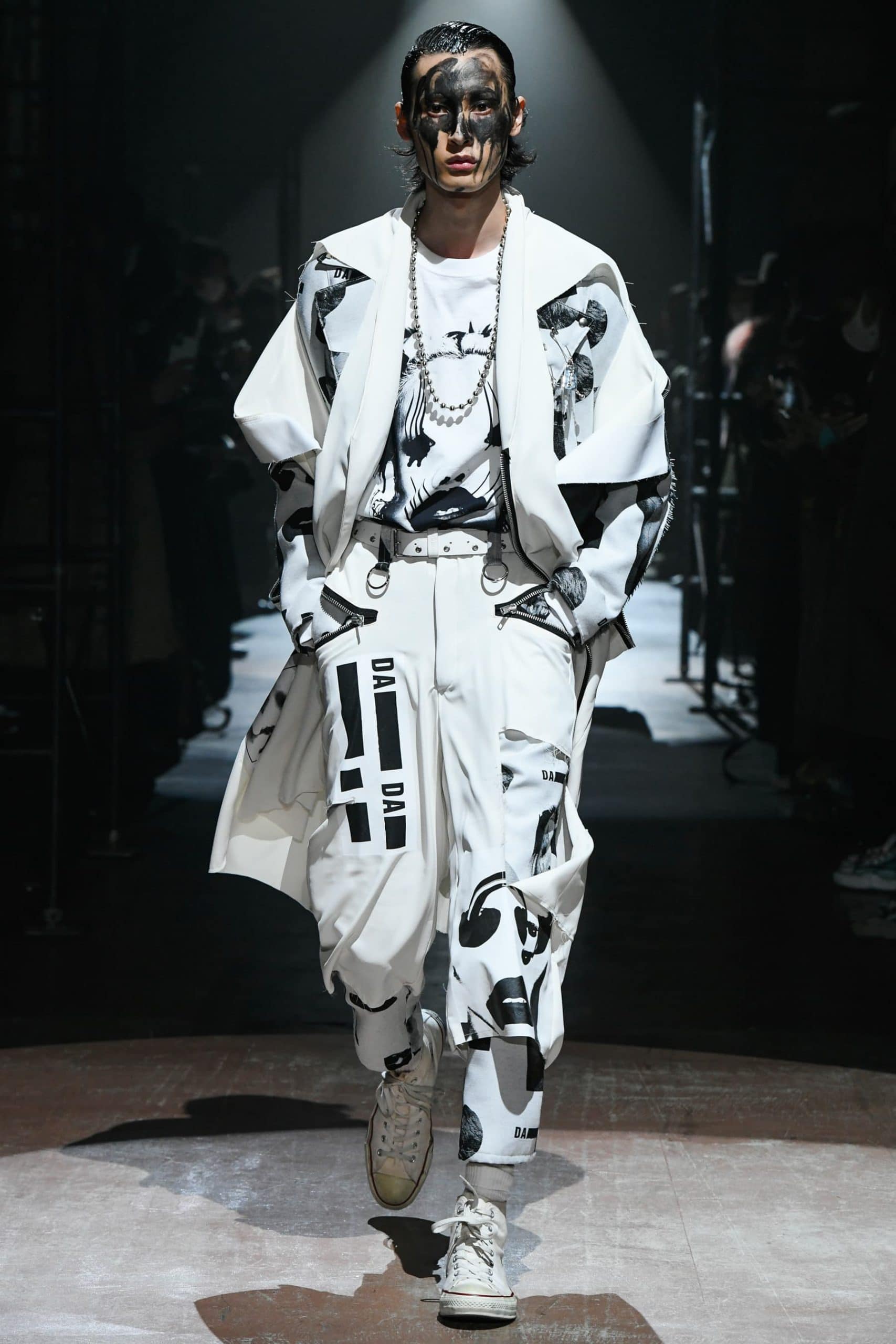 But they are not the only young designers showing in Paris that is breaking the big luxury players' ground rules. The Japanese designer Masayuki Ino of Doublet evoked his own memories of how he saw fashion as a child and brought back those clothes into garments made with repurposing materials. Kidill's Hiroaki Sueyasu continued his obsession with the punk culture that saw inventive clothes with a touch of graphics from the artist Jesse Draxler. The elder statesman Yohji Yamamoto showed his ever inventiveness with simple black gabardine fabrics, adding a few lines of words denoting the moods of our times with his slow digression focusing on fashion design. Jonathan Anderson's idea of spontaneous instincts into crafting new shapes in his men's work at his own brand and at Loewe.
What really connects the fashion work of these new designers to their audience is this small level of imperfection in their clothes, and, perhaps, also of fragility that marks and makes their tenets that much more attractive and emblematic with their peers who see part of their lives intertwined with these clothes. It is a deed the huge luxury brands are so desperate to achieve – all those artists, all those celebrities – but failed to achieve in an organic, non-manufactured way.
Clothes to remind us of something familiar rather than clothes that challenge our concept of clothes, and by extension of our selves and our places within the current social-political-cultural framework.
What does the absence of an audience mean?
No physical front rows celebrities, no problems. Dior sent out a portfolio of their guest stars wearing some versions of new clothes shouting out to the brand from wherever. Opera dancer Guillaume Diop, actor Lukas Ionesco, actor Jérémie Laheurte, model and impresario Kailand Morris, film director Ladj Ly, and actor Artaud Valois, still allowing the patina of front row celebrities that took a creative twist this season digitally.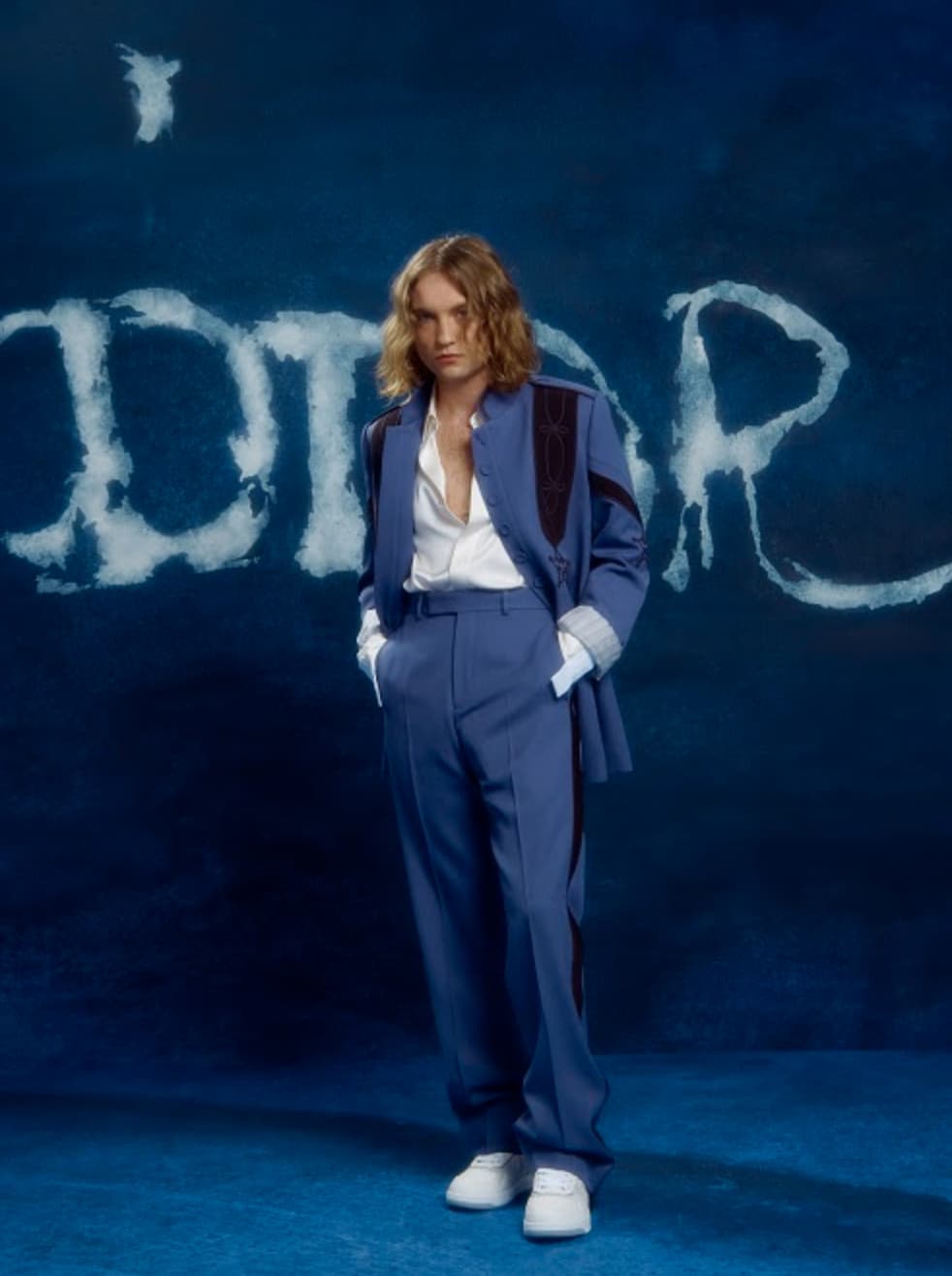 Remote celebrities like those curated by Dior are surely ingenious in these pandemic times as major brands believe they are suffering from lesser amplification from their digital initiatives, even if it's a filmed live show. More importantly, these talents carefully selected by Dior are much more than remote window dressing for a digital show – these actors and talents reflect Dior's outreach courting a new generation of audience and consumers.
Diop is a rising star at the Opéra national de Paris, and Ladj Ly directed Les miserable, 2019 acclaimed and film. The best picture winner at the César last narrated the story of three cops in the bastions of banlieus that surround Paris, and hailed as the successor of this generation to La Haine – a 1995 independent film on life and race relations in the Parisian suburbs.
Many of these shows require a small audience who can partake in the discourse on fashion being displayed. Without a doubt, smaller young designer brands like Basscoutur and Boramy Viguier won't have the high audience data number of saying a Dior or a Louis Vuitton show, but they will still have significant and more impactful interactions within their community than just a click or like.
But at the end of the week, no big shock waves were coming out of these Paris shows; there were no single aesthetics by a designer with the power to change men's fashion like in late January 2001 when Hedi Slimane debuted at Dior Homme, a show that changed the mindset and direction of men's' fashion.
The Rick Owens show out in Venice served as a strong memento, like sending a postcard to remind all of us that the most urgent calling for fashion designers today is to follow one's instincts, resist fears, and advance innovative designs are.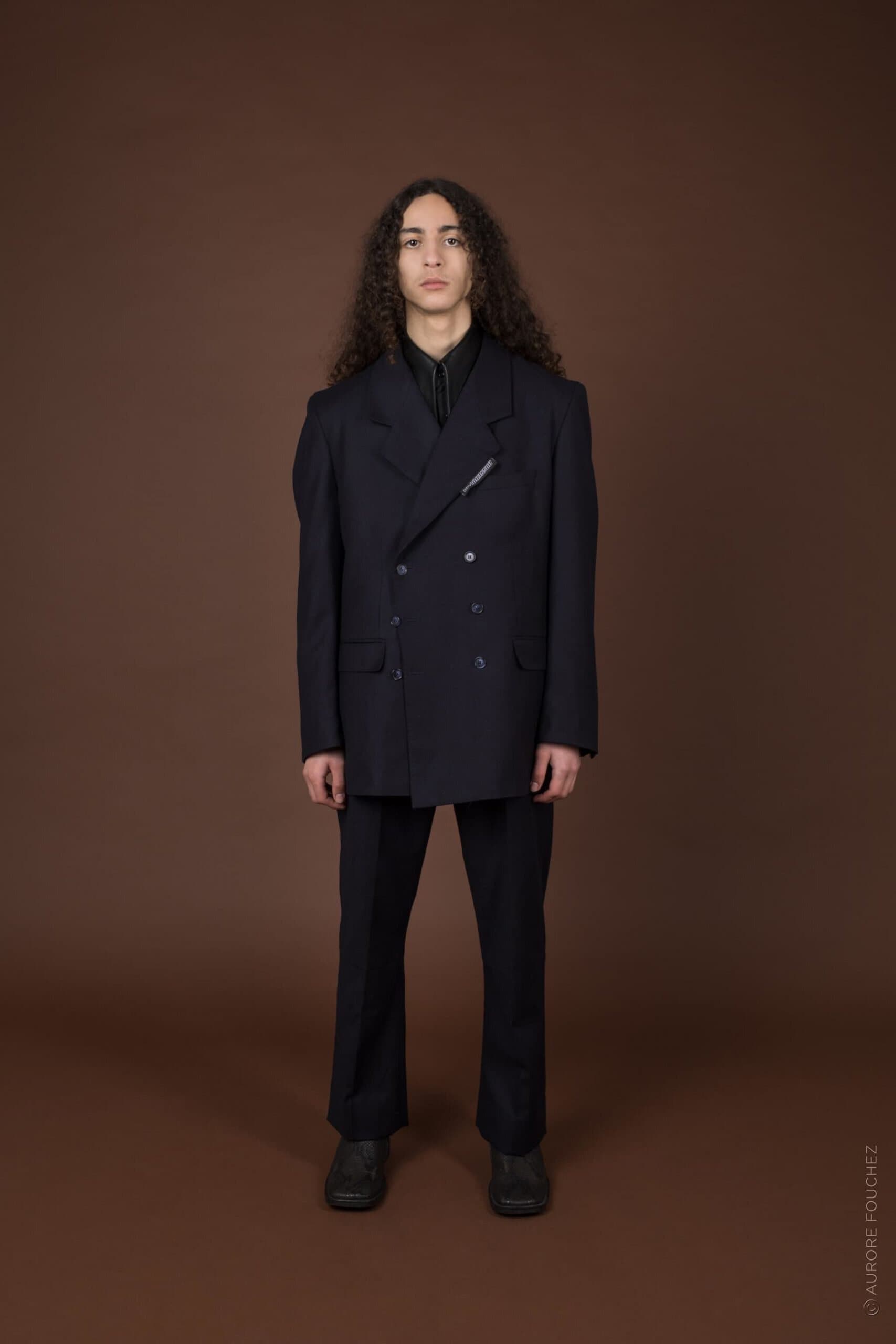 "So I hope that the buyer's DNA will also evolve to allow a brand like ours to develop. This idea of the unique piece and of customization – I think we are still far from all that but the process must be developed intelligently to allow this process to explode," Trabelsi said of the importance of bringing customers' view of fashion into sharing the ideas and the aesthetics and more critically now the values of his fashion.
Wiping away the gloss, the hype, and the hyper pretentious disguised as creativity, then when the fog is clearing, it is apparent that in Paris, a new generation of young designers is taking over despite challenging current circumstances with the odds against them. Still, they are slowly remaking fashion in their own way and producing an array of new clothes for their communities.
---