'How Luxury can find Value in the Metaverse, starting with Metaverse Fashion Week'
By Angela Baidoo
After last year's launch of Metaverse Fashion Week (MVFW), the brand, in partnership with virtual reality platform Decentraland were back for another go-round of live runways, entertainment experiences and marketing activations.
For 2023, MVFW expanded brand participation with a packed schedule of shows, wellness sessions, competitions, and opportunities to acquire digital wearables. Continuing on its mission to attract growing interest from fashion enthusiasts, and build out a community that could one day rival the numbers seen within the online-gaming industry.
[the metaverse has the] potential to generate up to $5 trillion in value by 2030.

– McKinsey & Company, Value Creation in the Metaverse report.
Taking place from the 28th to 31st March 2023, MVFW ran across three different platforms – Decentraland, Spatial, and Over – in a welcome attempt to present a successful case study for interoperability (ie. giving explorers the ability to seamlessly jump between, and use their digital wallets and smart objects, across any of the virtual worlds). If achieved, or at the very least tested successfully, it will make the metaverse a more open, connected, and enjoyable experience for users, who won't have to worry about starting from scratch by raiding their virtual closets to find an outfit that works each time they enter a new (other) world, think The Sandbox, Roblox or Decentraland.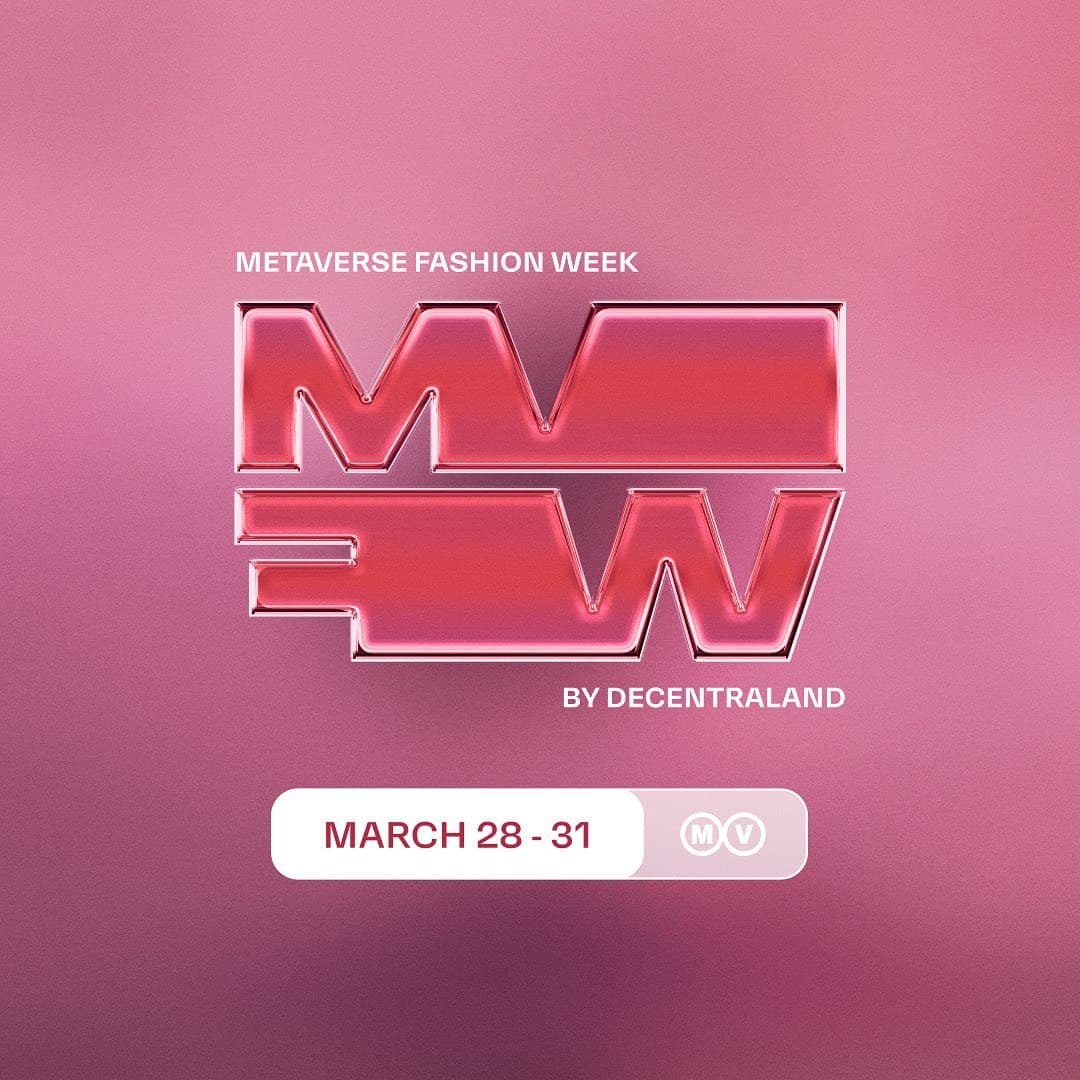 And with findings from international law firm Gowling WLG's 'The Immaterial World' report suggesting that "People expect the metaverse to become mainstream by 2030" the fashion industry will have to continue to consider their point-of-entry. As noted in the report "There is pressure on business leaders to act sooner rather than later to integrate metaverse products and services into their planning".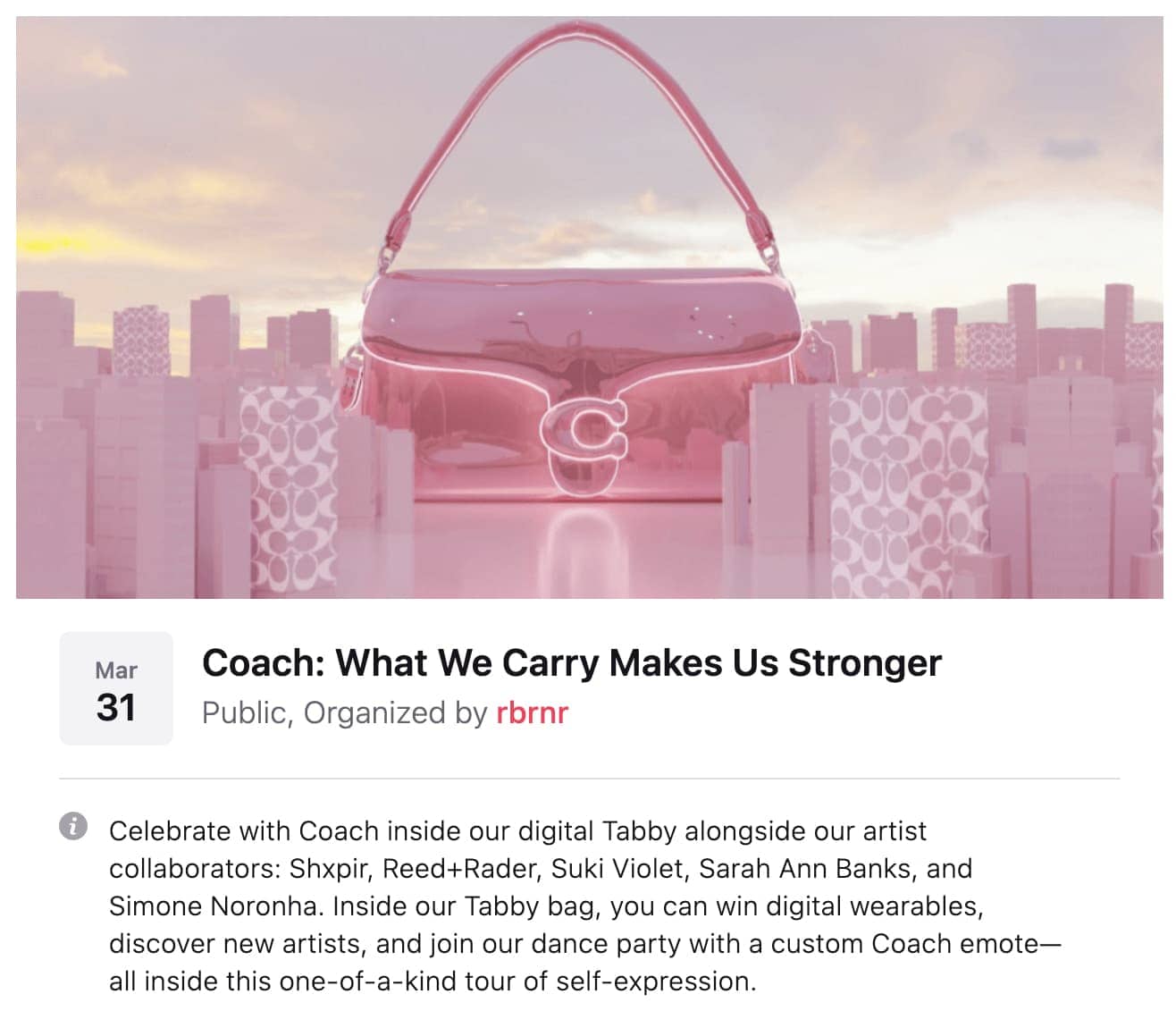 With the Metaverse Group (who run MVFW) originally aiming to "facilitate fashion shows and commerce within the exploding digital fashion industry", this year's event partnered with fashion brands who were still open to exploring their place in this new virtual world. Whether through e-commerce, story-telling, or community-building, as Co-founder and Image Director of Dundas, Evangelo Bousis put it during a panel on fashion in the metaverse:
Last year was the infant stage, and now we're at the toddler stage. [In 2022 we were] experimenting with MVFW, creating a community, gleaning the appetite, and building on that.

– Evangelo Bousis, Co-founder and Image Director, Dundas
It's important to caveat that this event is taking place – as well as trying to find its footing – at a time when the industry-at-large is being heavily affected by the economic climate and low levels of consumer sentiment caused by a cost-of-living crisis. And in the metaverse-at-large, faith in the future of the medium is on shaky ground as a number of brands have pulled back or completely shuttered their metaverse divisions. Disney is just one of the latest to sacrifice its team as part of its latest round of job cuts.
At a time when 'Real clothes for the real world' was a major trending theme during February's Milan and Paris fashion weeks, luxury fashion houses may find now a particularly hard time to justify the added expenditure of deep-diving into an unknown (other) world, especially when the return-on-investment may take more than a few years to come to fruition.
Index
How Consumer Attitudes are Becoming More Meh, than Meta
Who Paid to Play?
What has improved? Showing Them Who's BOSS
Bringing it to Life: Phygital Shows the Way Forward
Getting Involved: Gamifying the Experience
Runway to Reality: You Had to be There
Building True Connection Through Community
Key Takeaways: Where are Luxury Fashions Opportunities for a Virtual Value Add-on?
Final Verdict
How Consumer Attitudes are becoming more Meh, than Meta
At a time of economic uncertainty, there has been a rethink by many on the inclusion of metaverse entry as part of their digital marketing strategies. With the likes of Microsoft and Disney seen to be back peddling or off-loading their virtual acquisitions and investments, and value retailer Walmart shutting down its branded 'Universe of Play' space on the online gaming platform Roblox, amid privacy and direct marketing concerns.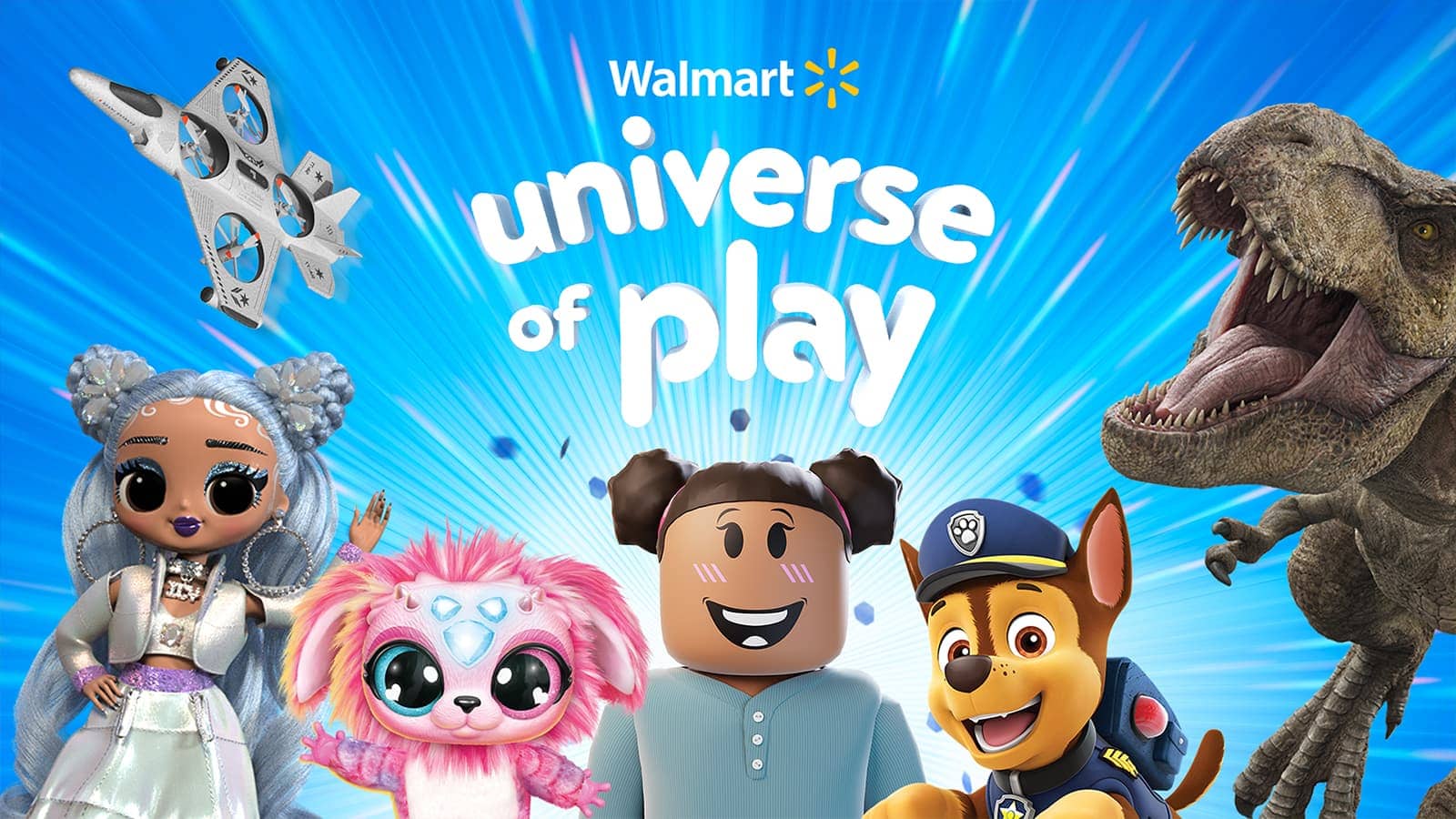 The virtual worlds biggest cheerleader Meta, formerly Facebook (even going so far as to re-brand as a demonstration of their commitment to the future potential of the technology), took the decision to pivot and focus on AI, following a $13.72 billion loss by its Reality Labs division at the end of 2022. A smart business move if you take into account the recent virality and media buzz caused by an AI-generated image of Pope Francis in a white Balenciaga puffer coat (generated by Midjourney AI). Add to this the growing interest in ChatGPT – now used by Microsoft, Google, Snapchat, Instacart, and Shopify – and it is looking more and more likely that AI technology will leapfrog the metaverse when it comes to a near-term revenue driver and mass adoption.
There is also the rising tide of consumer apathy towards the medium, as ease of entry and accessibility issues continue to deter. As the Wall Street Journal recently opined, the virtual space is shifting as "The Metaverse is Quickly Turning into the Meh-taverse". A likely casualty of shortened attention spans and a reluctance to allow new products, platforms, or brands the grace period to get things right before switching allegiances. As a result, the metaverse in its current guise is still struggling to meet expectations, as a virtual immersive world that is an alternative place to live, work, and play, without the limits that we experience in the 'Real World'.
Despite not fully taking the leap into this virtual space, there is scope to convert the nearly 5B social media users globally, who are known to spend at least 2 hours and 30 minutes a day on apps, according to Techjury. And what better way than through the medium of fashion, with the number of online shoppers expected to grow to 2.77B, which is 33.3% of the global population as reported by eMarketer, the idea of shopping through the metaverse, although a novel concept now, could be the future.
Opportunities for brands to build out experiences, engaged communities, and a loyal customer base through exclusive gifting and gamification are all real possibilities to be explored, especially as hybrid examples have proven successful in the past year. Activations such as virtual Holiday stores, which were launched by both Coach and Crocs in 2022 during the period, proved a popular marketing strategy, taking a multi-generational approach to on-boarding its customers through the metaverse.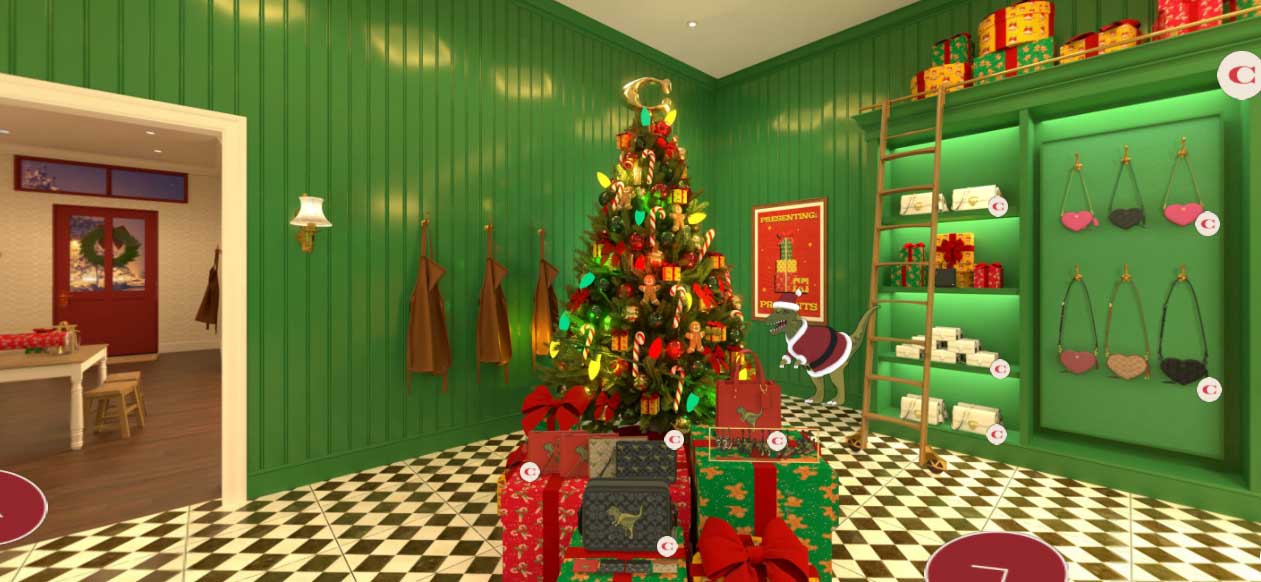 We are transitioning from a place of the metaverse being a final destination, to the metaverse as a tool of my brands empowerment

– Dr. Giovanna Graziosi Casmiro, Head of Metaverse Fashion Week
Metaverse Fashion Week, although in its infancy could be the portal through which many in the fashion industry start to truly engage with the possibilities of fashion in the digital realm.
Who Paid to Play?
Leading with an over-arching theme of 'Future Heritage', this year there was an emphasis on experiences which will build community, with a view to the eventual mass adoption of the technology. Cultivating an audience by playing on what they already know and reimagining it in a new way through storytelling, is just one of the methods that can be employed to drive interest in events and activations which take place virtually. And gamification and competitions which result in the acquisition of prizes, especially if they are in the form of wearables which can be used to dress an avatar are likely to resonate, simultaneously smoothing the path-to-purchase in the future.
Future Heritage is also a way of bridging the gap between tradition and innovation via digital expression. Looking at what has come before and using it as a starting point to discuss what is to come next, and what that will look like for fashion.
There was a slight drop off in the number of brands who took part in this year's event – just over 60 compared with 70 in 2022 – but those who did put on a good show and are likely to be the forerunners when it comes to onboarding other brands in the future.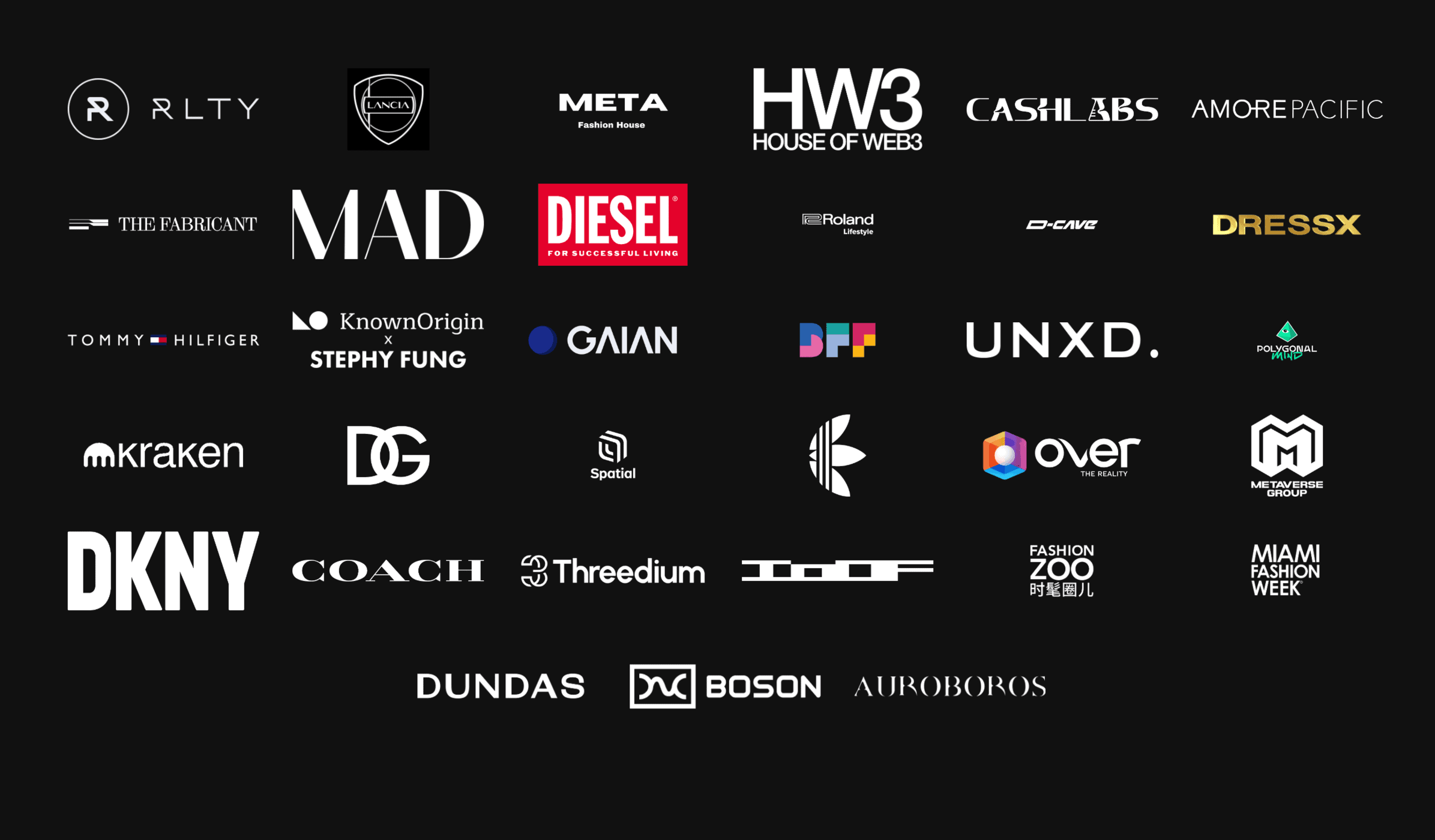 From a luxury perspective Coach, BOSS, Dundas, Tommy Hilfiger, Dolce & Gabbana, Vivienne Westwood, Cristóbal Balenciaga, and Diesel signed up with either virtual stores and immersive spaces or provided the entertainment in the form of after-parties.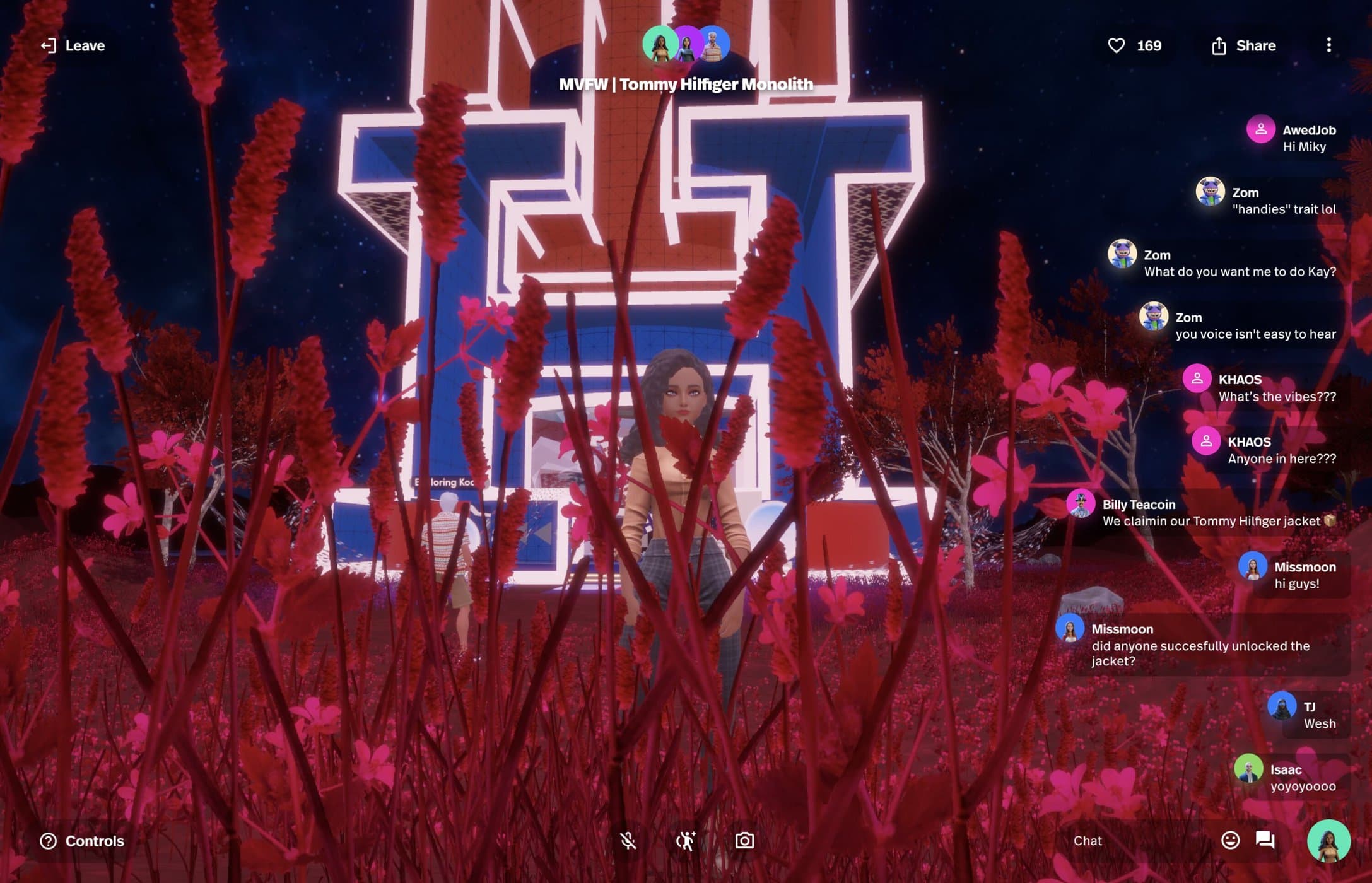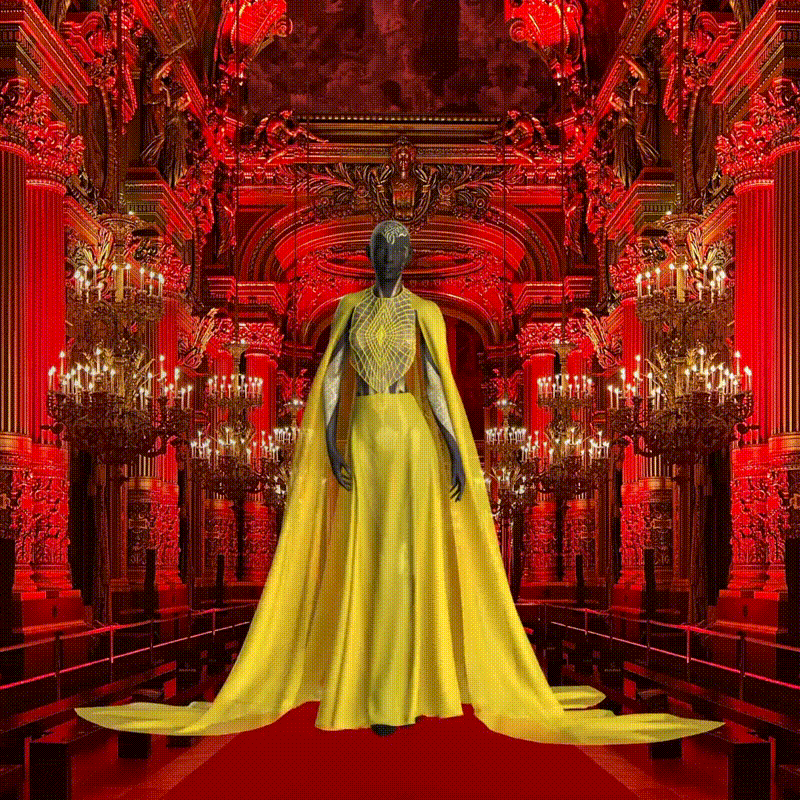 While digital native brands DressX, IoDF (Institute of Digital Fashion), Auroboros, and The Fabricant, partnered with and provided the technical know-how to more traditional fashion participants.

In addition there was DKNY – who built a four-storey store complete with gallery, New-York style pizzeria, and rooftop lounge, also hosted the MVFW closing party and gifted visitors a bucket hat wearable upon entry. Clarks, who focussed in on entertainment by creating an arcade where visitors could play games to win wearables, attend the rooftop club, and discover more about the brands history in dedicated zones. Monnier Paris hosted a fashion prize for Web3 creators with the semi-finalists creations being turned into IRL designs via 3D printing technology. Alo Yoga, who had earlier this month launched a collection of unisex interoperable digital wearable for use across The Sandbox, Zepeto, Roblox, Decentraland, TikTok and Snapchat, also addressed the need for wellness within Web3 with meditation and breath-work sessions. And drag queen and digital wearables creator Nikki Fuego produced a runway show in her 'Haus of Fuego' space, which showcased top metaverse creators, styling over 30 avatars.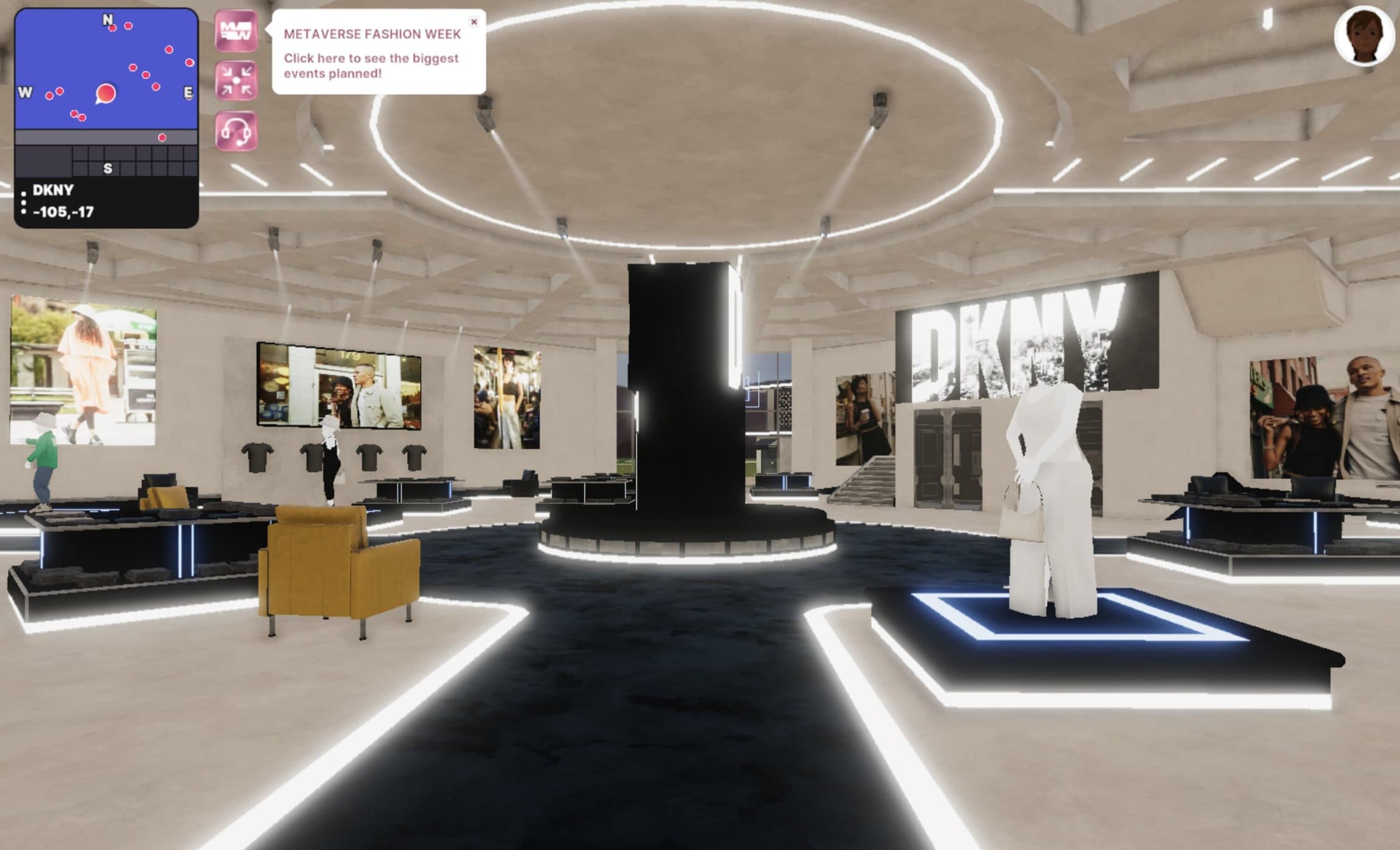 Choosing to watch from the side-lines, before waiting for their turn to 'jump in' – when the bugs and glitches have been mostly ironed out – may prove to be the best strategy for some, but for those who have already taken the leap the data and feedback, from events or digital fashion products, will prove invaluable when further adoption comes to bear in the next 5-10 years.
Now it's becoming a cultural aspect, brands have a duty out of self-preservation to know what is happening in 5-10 years. We need to be empathetic with brands, [as] asking questions will be key. The change is coming, it's a point of no return, it's going to be big and we need to respect the new commerce.

– Lucas Verra, Founder, POAP Studio
This year Dolce & Gabbana hosted a 'Future Rewind' digital wearables competition, aimed at shining a light on emerging talent in the digital fashion space. With the offer of mentorship to a new generation of digital design talent, the winning designers also had their creations displayed in the virtual Dolce & Gabbana store situated in the Luxury District.
Creating an inclusive network to support young talent has been an important part of our philosophy for decades, and we are incredibly excited to extend that mentorship into the metaverse with the Future Rewind competition.

– Domenico Dolce & Stefano Gabbana
Tommy Hilfiger partnered with Emperia to launch a 'multi-metaverse hub' which meant that once you entered their custom-built store in Decentraland, you could also 'teleport' seamlessly to Roblox, Sandbox, Spatial and Ready Player Me. While daily drops also included an iconic Tommy Hilfiger varsity jacket, which appeared in a diverse range of iterations dependent on what platform you were visiting. There were also daily drops of designs created by the brands community, with the winning selections picked by the designer himself.
Coach, no stranger to the metaverse having already launched a collection of NFTs and a virtual holiday shop, chose to add in an augmented reality (AR) layer this year to continue the life of the "In My Tabby" MVFW activation in the real world. Working with Zero10 (a digital platform providing brands and creators with AR try-on technology) to super-size its best-selling Tabby bag into an immersive pop-up experience which players could 'enter', once inside they could go on a treasure hunt, revealing a wearable clothing prize once completed. A prize which could be tried on via Zero10's virtual try-on technology in their app, or IRL at the brands Soho store in New York on May 4th. Increasing engagement and providing potential Coach consumers with a new way to experience the brands products, through an interactive and fun purchase journey.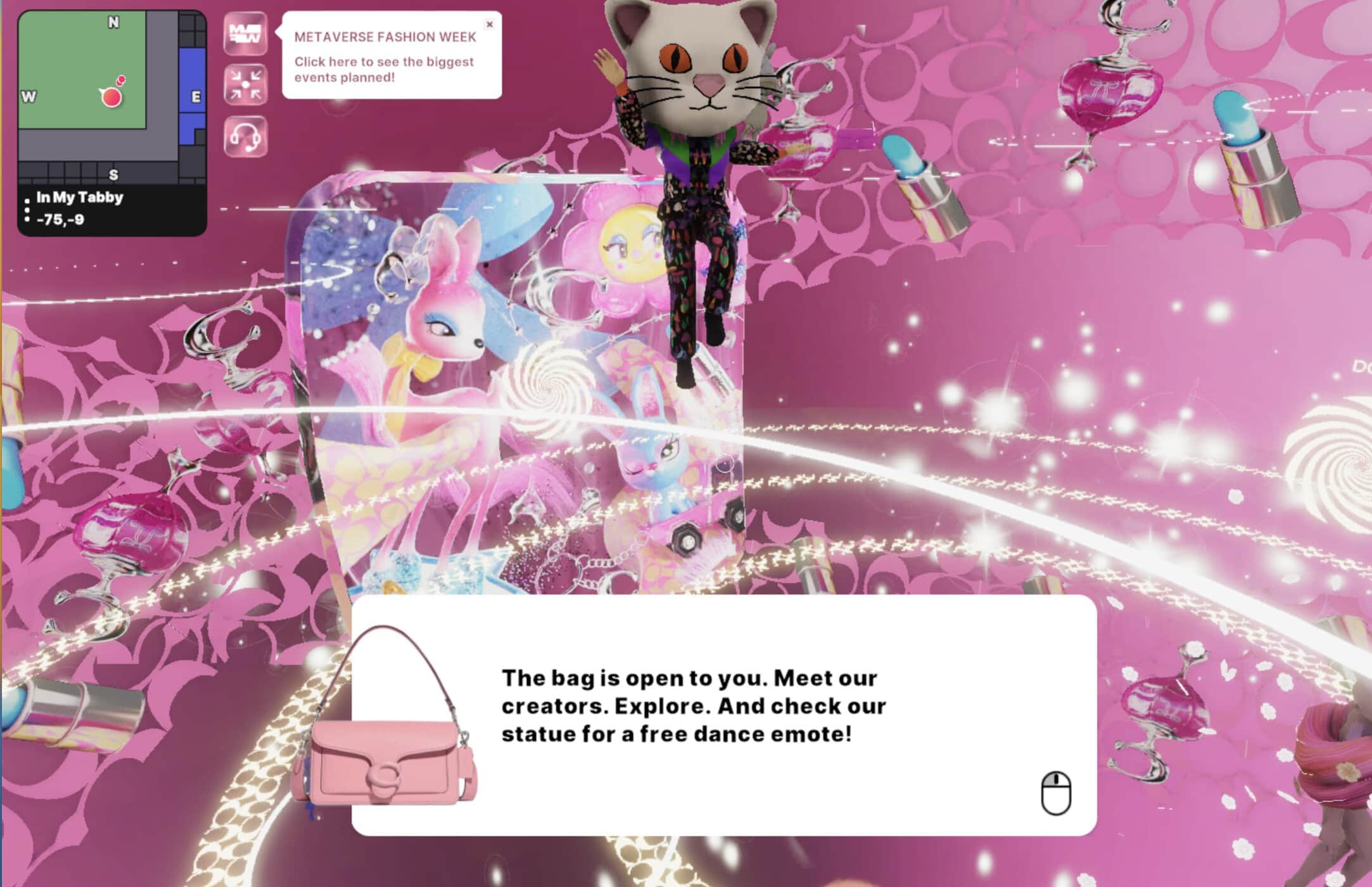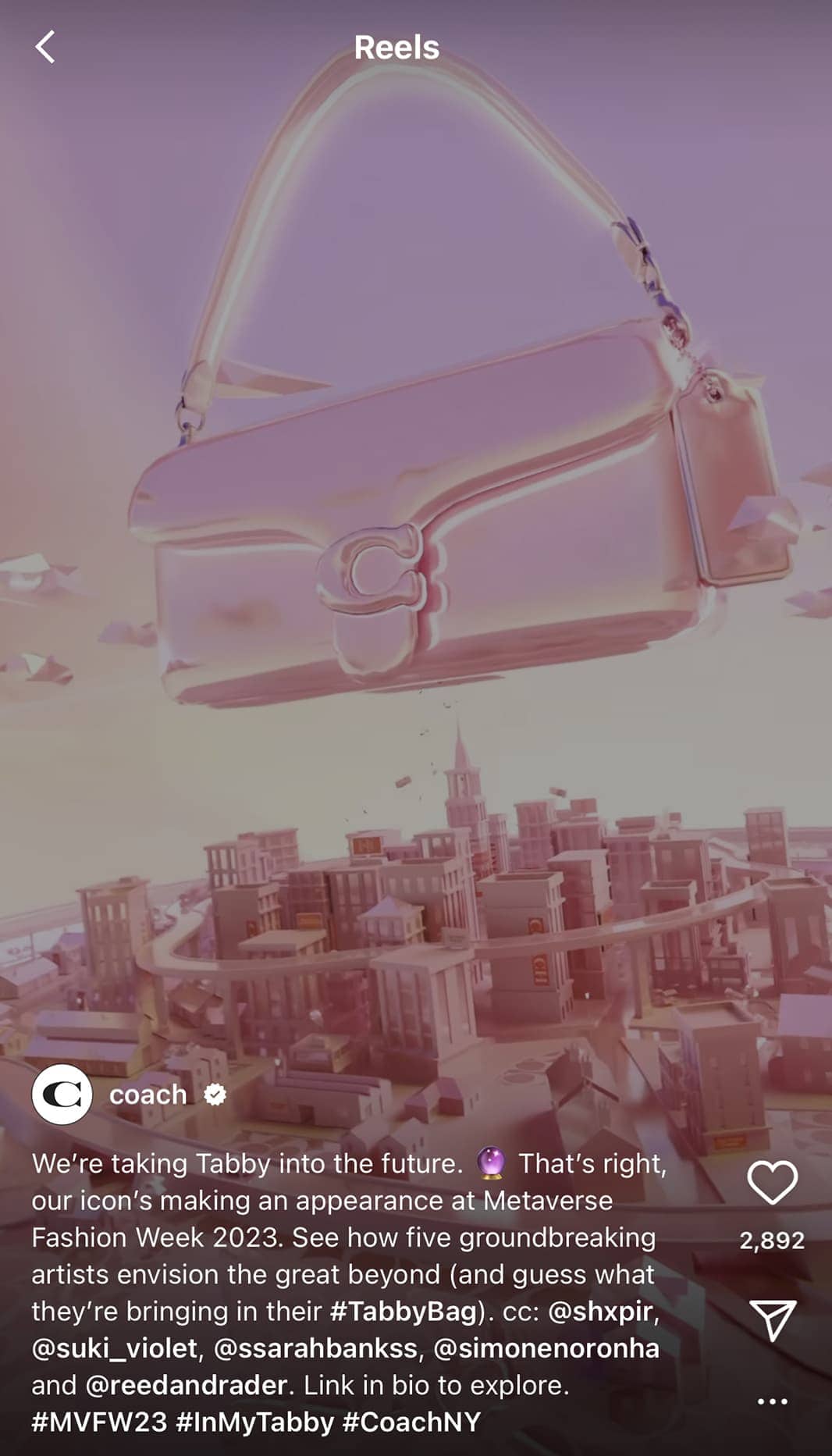 What Has Improved? Showing Them Who's BOSS
An expansion of activities meant an increase in interaction, as experiences from 'AI Fashion Masterclasses' to panel talks on 'Commerce in the Metaverse' were both engaging and informative. Serving to at once educate, and increase dwell time in the spaces where they were being held.
Jumping through a portal which connects Decentraland with Spatial (interoperability at work) you could enter the BOSS Showroom, an experience akin to going from the basic visuals of The Sims circa-2000 to Call of Duty in terms of the quality of graphics on display. Spatial's BOSS showroom proved to be one of the keenest examples of how to build an engaging, even tranquil, space where users would want to spend extended amounts of time shopping, trying on digital designs via their avatars, or simply exploring the brand.
Both the BOSS and Tommy Hilfiger experiences were housed in Spatial, but it was the formers space that won out. Reminiscent of something which could be found in Greek mythology, hyperreal visuals created a crisp CGI-style interactive dreamscape which felt instantly relaxing for its ethereal qualities, very unlike the glitchy, sometimes lonely experience which some users have expressed feeling on other platforms. Blue skies, surrounded by an endless ocean which took its inspiration from the luxury brands most recent water-themed show in Miami, coupled with an open-plan layout, and a structure made of materials which mimicked natural stone were a pleasure to navigate.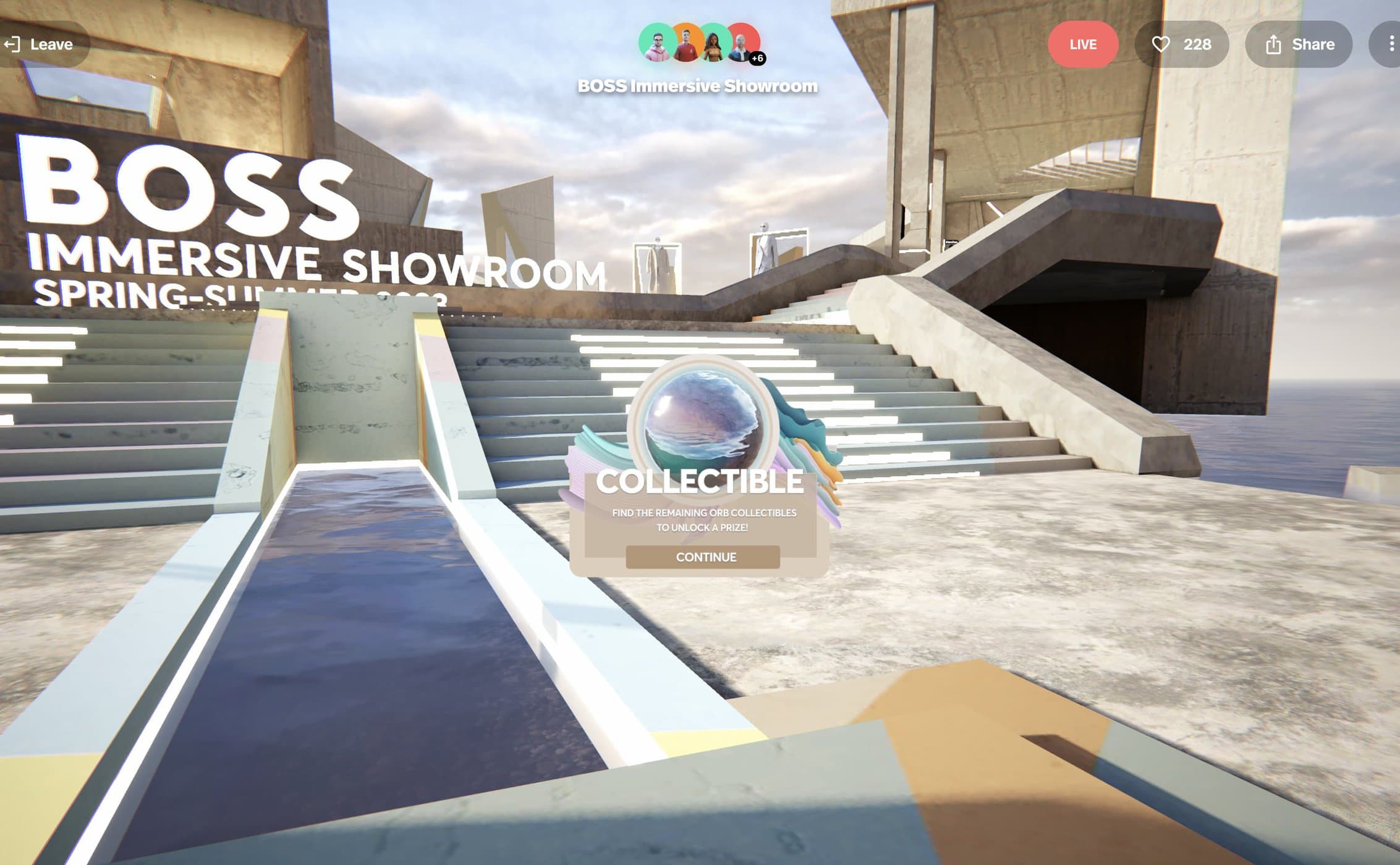 As part of the brands "digital shopping adventure" visitors were also encouraged to participate in a gaming experience, which involved seeking out five collectibles which took the form of liquid orbs. Once the 'style quest' was completed a prize of a pastel blue tailored suit would be unlocked, which could be used to dress your avatar via Ready Player Me – a cross-game avatar platform – or purchase IRL by clicking a link. Infinitely elevating the style credentials of digital twins, who could partake in BOSS's summer 2023 see-now-buy-now collection.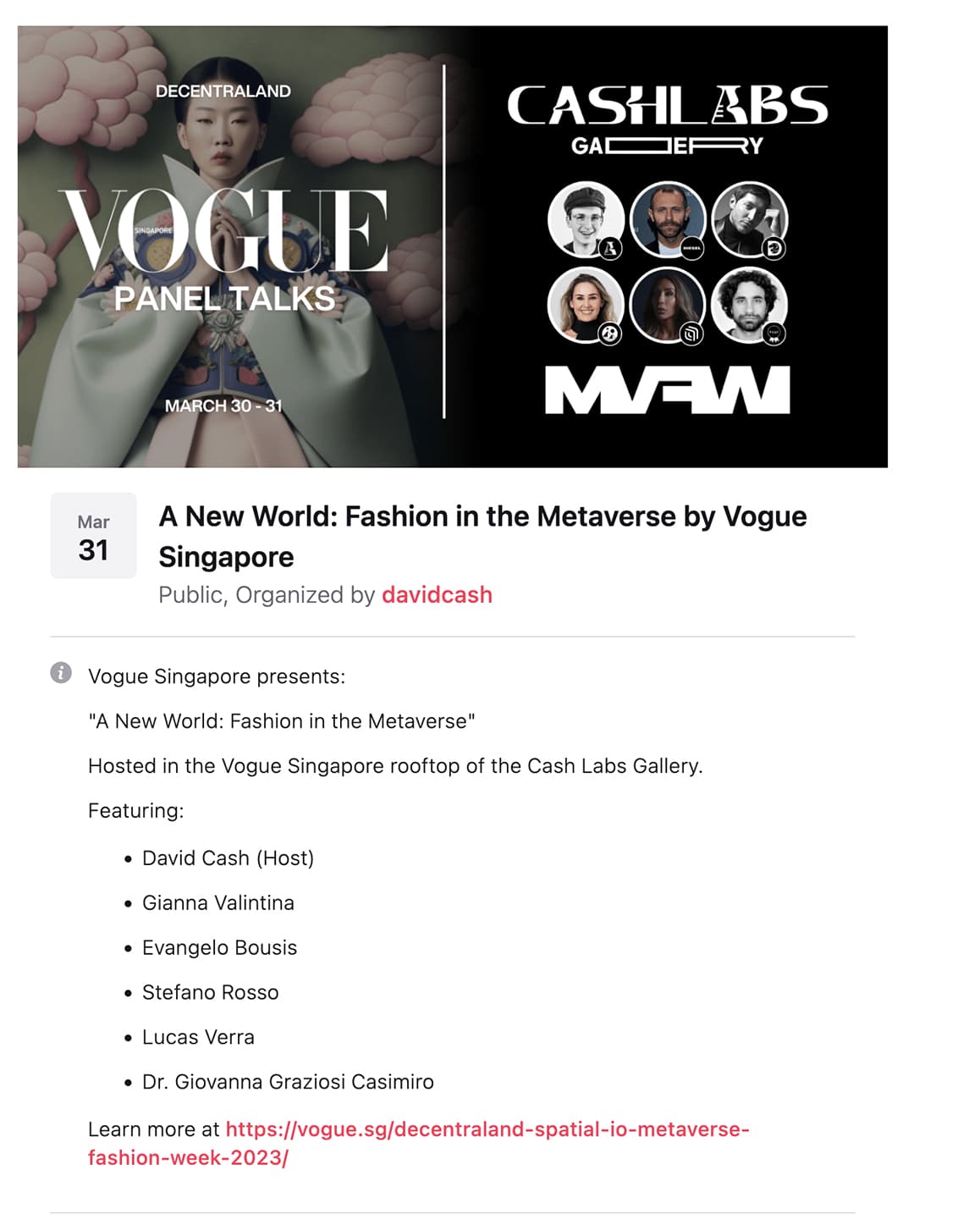 The Cash Labs Gallery rooftop, in partnership with Vogue Singapore, hosted talks including 'Love in the Metaverse: A New Age of Connectivity' and 'A New World: Fashion in the Metaverse', as well as a digital fashion competition. Responsible for onboarding brands across sports (NBA), fashion, and beauty (Estee Lauder) to name a few, Cash Labs partnered with Nick Knights Show Studio, phygital fashion leader Ilona Song, Artisant, and Danit Peleg to take over the first three floors of the gallery with displays of wearable 3D art, digital assets with AR filters, avatar-ready items, and an exhibit of over 30 digital fashion designers.
Ikon-1 is an inspiring and compelling vision of Fashion's future in Web3 that I hope will inspire the much-needed change and adoption of technology in the fashion industry

– Nick Knight, Director, Show Studio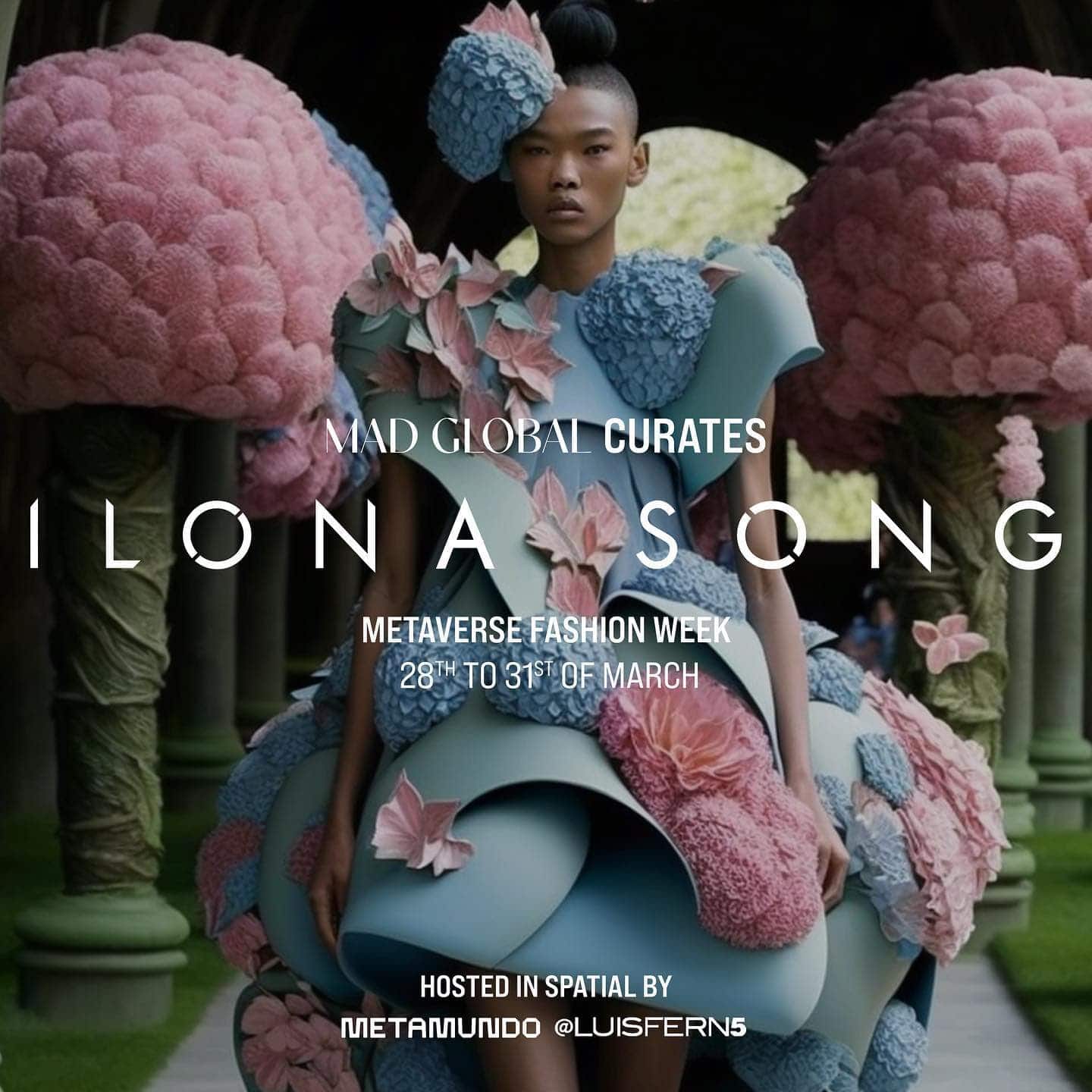 Bringing It to life: Phygital Shows the way Forward
As one of the co-partners of this year's event, Over (or Over the Reality) – an augmented reality platform, which merges the physical and digital by enabling virtual experience in the real-world via mobile screens – took their phygital runway experience to Milan's iconic Piazza del Duomo. Working with brands including Space Runners x Balmain, Pinko, Forbes, and XR Couture, Over harnessed augmented reality to allow show attendees, who held up their smart devices, the chance to watch giant virtual models walk around the square wearing the digital designs of participating brands.
Envisioning what the future of this technology, when merged with fashion, could be Over co-founder and CEO Davide Cuttini said:
We are passing from 2D content to 3D experiences. We envision a future where we'll wake up in the morning and put on smart glasses … augmenting our reality with entertainment, with information, with work tools, with personal assistants. [In this respect] fashion is ahead compared to other industries

– Davide Cuttini, Co-founder and CEO, Over
By bringing in the layer of AR – a technology which was readily adopted with the help of the game Pokémon Go in 2016 – the metaverse is brought into the real world, and in some respects closer to a reality that consumers will be able to relate to.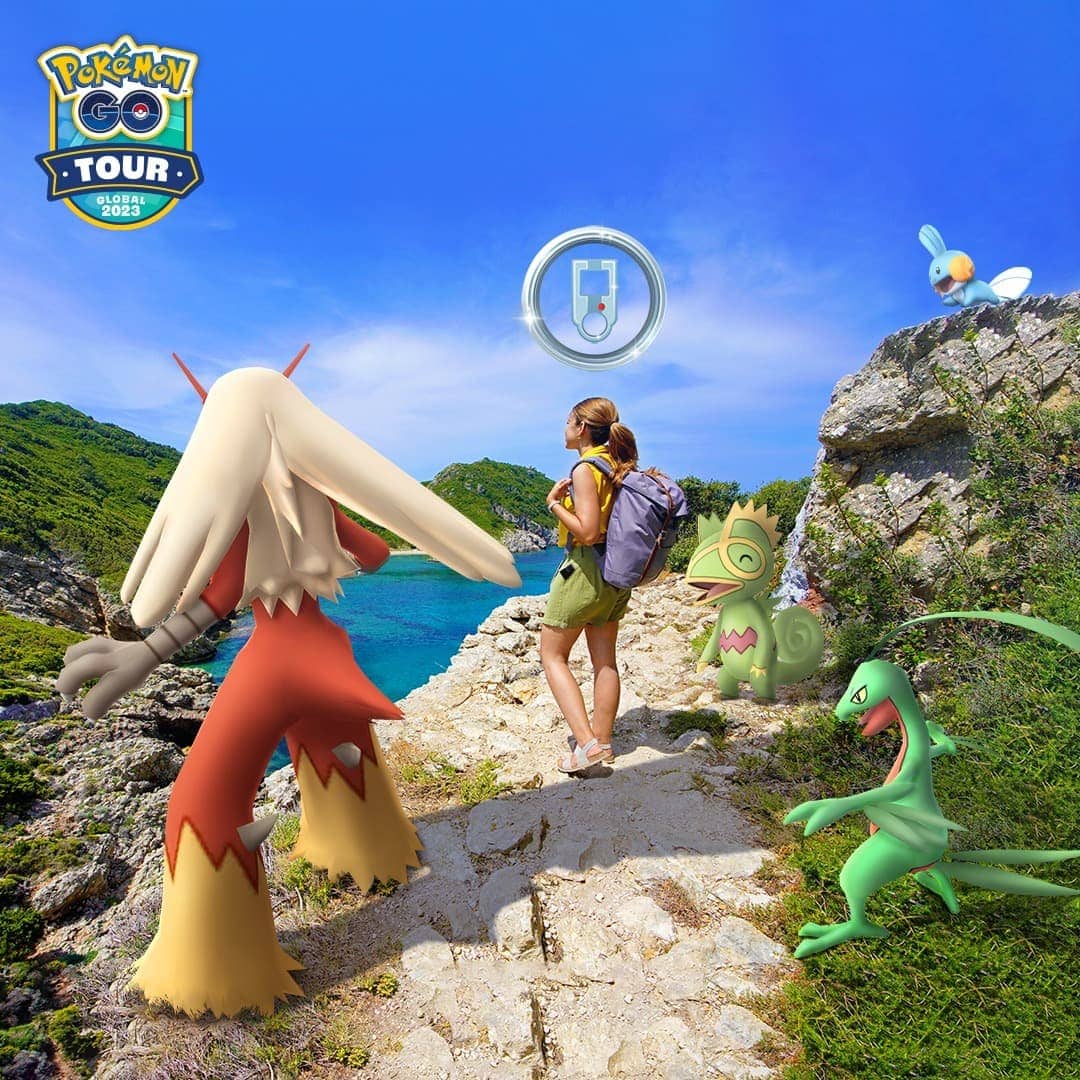 The virtual world is so relatable to the physical world. We are creating more [synergies] between the virtual world and physical world. We need to educate people that this world is not as far from [the world] they already know

– Dr. Giovanna Graziosi Casmiro, Head of Metaverse Fashion Week
Digital twins – where a physical product also has a digital version or 'twin' – provide a fun, tangible avenue of engagement. There is the option of driving interest by creating a limited supply of branded NFTs which can later be 'burned' to receive a physical asset. And of course, by decreasing supply (an important factor in creating desirability at the luxury level of the market), digital products can experience an increase in value, while prompting the consumer to get involved through the exchange process – from digital asset to physical product – at a brands retail or online store.
Returning to the runway in February, Peter Dundas' namesake label showed his fall 2023 collection during Paris fashion week. As part of the launch the brand partnered with gaming video creator UME (to create the avatar-cum-models), and digital native fashion platform DressX to drop its D24 collection PoAP (Proof of Attendance Protocol), which were gifted to show-goers thus creating a "Web3-powered Dundas community" according to the brand.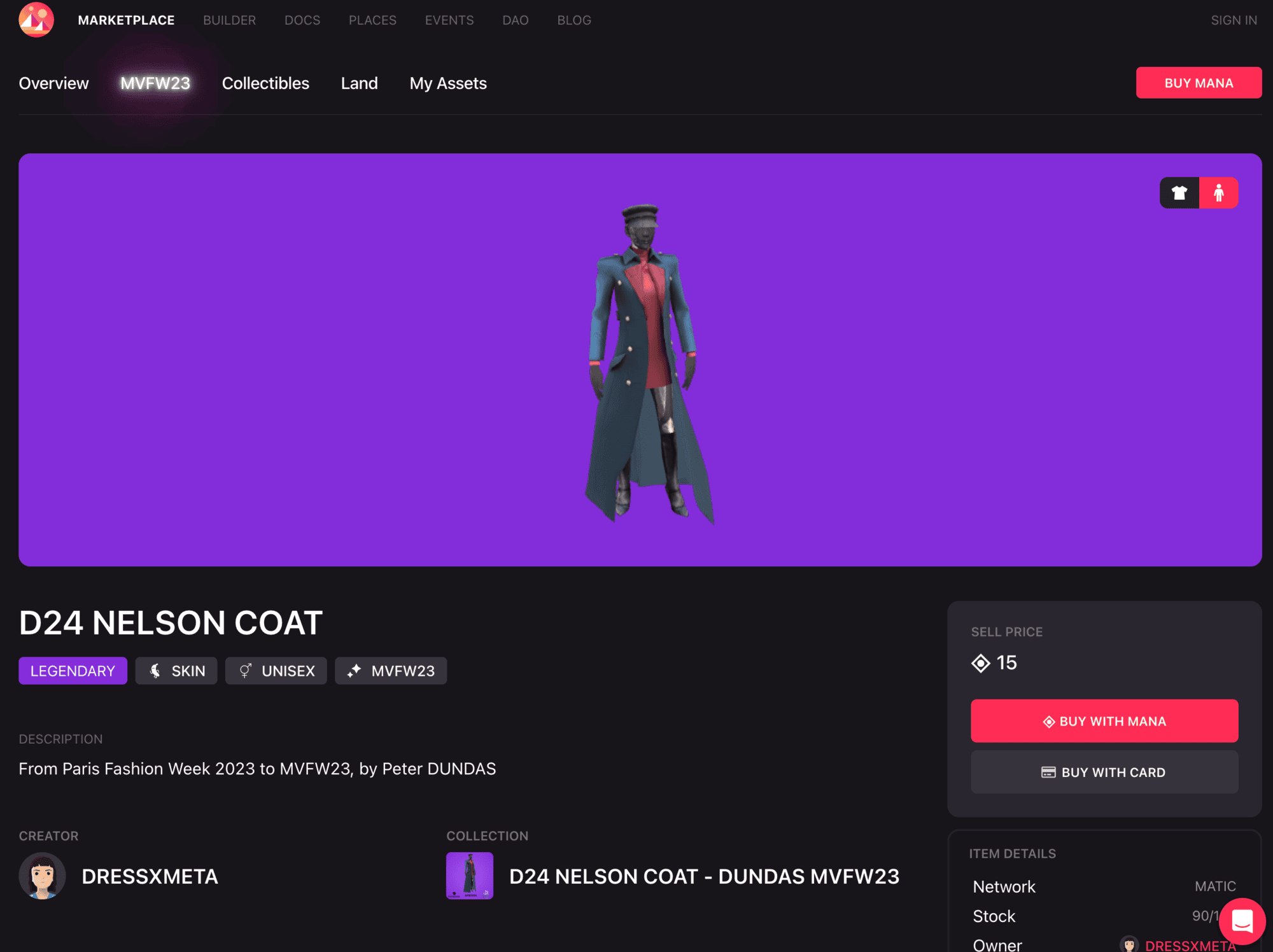 It's important for people to understand the metaverse, by giving them something they understand in the physical world.

– Evangelo Bousis, Co-founder and Image Director, Dundas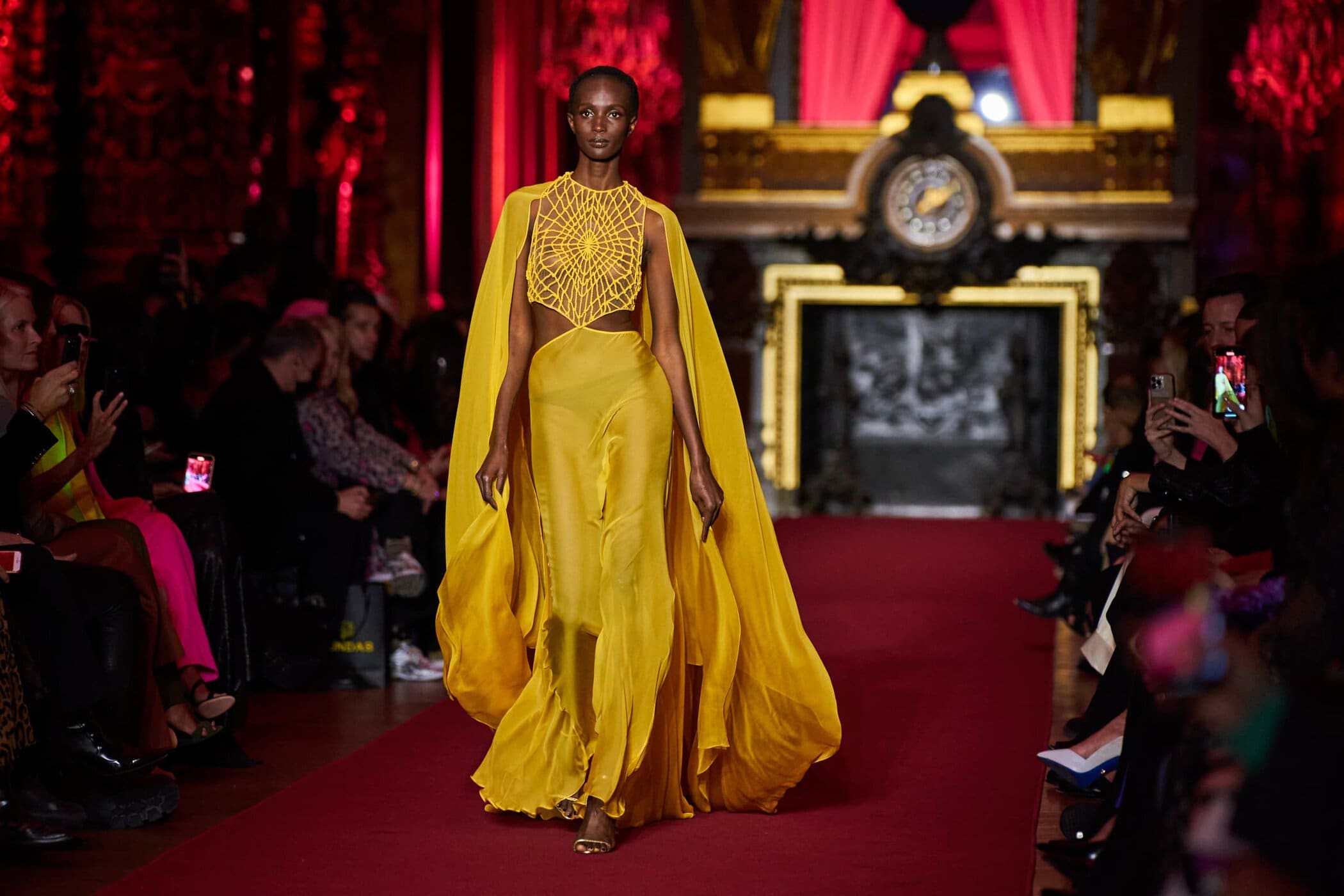 10 looks from the Dundas D24 Paris show (which were also available to buy, such as the yellow crochet maxi dress which sold for $182) were brought to the metaverse and shown as part of a digital runway show on the opening night of MVFW. Metaverse visitors had the opportunity to wear the looks in photos or to dress their avatars, while the communities from both DressX and the luxury brand had the additional exclusive option to buy the NFT outfits via a direct link. Enabling them to come dressed from the runway, for the runway, mimicking the traditional practice of fashion houses dressing influencers and front row stars during fashion week.
The metaverse, as a platform which can be used by luxury retailers to experiment and drive sales of phygital products, is slowly setting in as a viable option for the luxury fashion industry. Offering opportunities for personalisation, creating a community through exclusive early access drops, brand discovery and capturing the post-purchase journey.
Getting involved: Gamifying the Experience
The 'Gamification' of the shopping experience has been an effective method for user engagement outside of the arena of actual online gaming. And with the number of users continuing to grow, brands need to consider tapping into this appetite to engage with them in a novel way. As 62% of consumers surveyed by McKinsey & Company expressed that they had 'engaged with one or more branded virtual experiences'.
During MVFW gamifying experiences were also key to driving engagement and increasing dwell-time in different spaces. Add to this the chance to win prizes or gifts as part of the reward for playing, and brands could be on to a winning strategy. Especially as the chance to acquire designer digital fashions and accessories in the form of wearables (in many ways the most inviting part about entering the metaverse – getting to dress your digital twin in creations only limited by your imagination) was made easily accessible throughout Decentraland. Affording visitors to Neo Plaza, or the Luxury District ample opportunity to dress and personalise their avatars, an activity which likely influenced the "over 200% increase in Decentraland NFT sales volume" as reported by DappRadar.
Breakout success, Ben Bridge Jeweller, borrowed 'from a Roblox-style playbook in which quests, challenges and treasure hunts rewarded visitors with free wearables.

– According to Metaverse data-analysis platform Geeiq
The industry is well known for its ability to facilitate individual expression through outward appearance, whether exuding power in a sharp-shouldered tailored suit or owning your sexuality in a sheer cut-out dress. Digital fashion items were one of the most popular engagement tools this year, with Adidas, and Tommy Hilfiger leading the way, as a high number of avatars during the four-day event could be spotted in the red version of the sportswear brands Wallrunner top. Which was consequently also popular on the platforms resale marketplace, as the Adidas community got behind the limited edition release. A sure sign of the success which can be garnered when investment is put behind community building and developing statement-making wearables.
According to Geeiq, the first day of MVFW saw Adidas take the top spot for best-selling digital item, followed by DKNY, then Tommy Hilfiger (taking the 3rd, 4th, and 5th spots). By day three of the four-day event, Geeiq reported that visitors had spent over 200 hours experiencing the spaces of Ben Bridge Jeweller, 179 hours at Tommy Hilfiger, and over 120 hours at both the Adidas and DKNY activations. Likely driven by their interactive experiences and opportunity to acquire digital wearables to wear during the fashion week event.
Billed as a thank you letter to the late Dame Vivienne Westwood, the 'Dear Vivienne' activation designed by art collective Vueltta was a tribute in the form of an interactive game, where the more clues were deciphered, the more would be discovered about the designers life work, activism, and impactful collections. Once inside the Dear Vivienne space visitors could look for clues in a scavenger hunt across web2 (the internet in its current guise), and the 3D space, which would score the winners exclusive NFTs. Tying in Westwood's legacy of 'anti-fashion' rebellion with the decentralised nature of these new digital worlds felt like an authentic match, that will introduce new audiences to the legacy brand in a completely new way.
Runway to Reality: You Had to be There
Many experiences by the brands participating this year were time-sensitive, so if a runway show was missed, there was no opportunity to re-watch. This could pose a problem for the platform in the future, as one of the many benefits of live-streaming, recording, and then making the replay of a show available ad infinitum, means a brands community can continue to be reference the visual resource whenever and wherever. Take for example Dior's YouTube channel, their fall 2020-2021 Couture show film boasts over 1M views, presented during the pandemic, it took the viewer behind-the-scenes inside the atelier and detailed the process of creating the miniature collection.
An issue that was highlighted at the inaugural MVFW was that of runway attendees choosing to invade the catwalks with their avatars, something which rarely take place in real life. Not unless you are a comedian (French YouTuber Marie Benoliel disrupted the finale during Chanel's Summer 2020 show at the Grand Palais), or climate activist (Marie Cohuet, holding a banner which brandished the slogan 'Overconsumption = Extinction' walked the length of the Summer 2022 Louis Vuitton show before being carried away by security). But in the metaverse, the issue of avatars disrupting a show or acting inappropriately will have to find a solution. There is also the consideration that those who are participating in MVFW are less interested in attending runway shows, so experiences, talks, and games may be the way forward.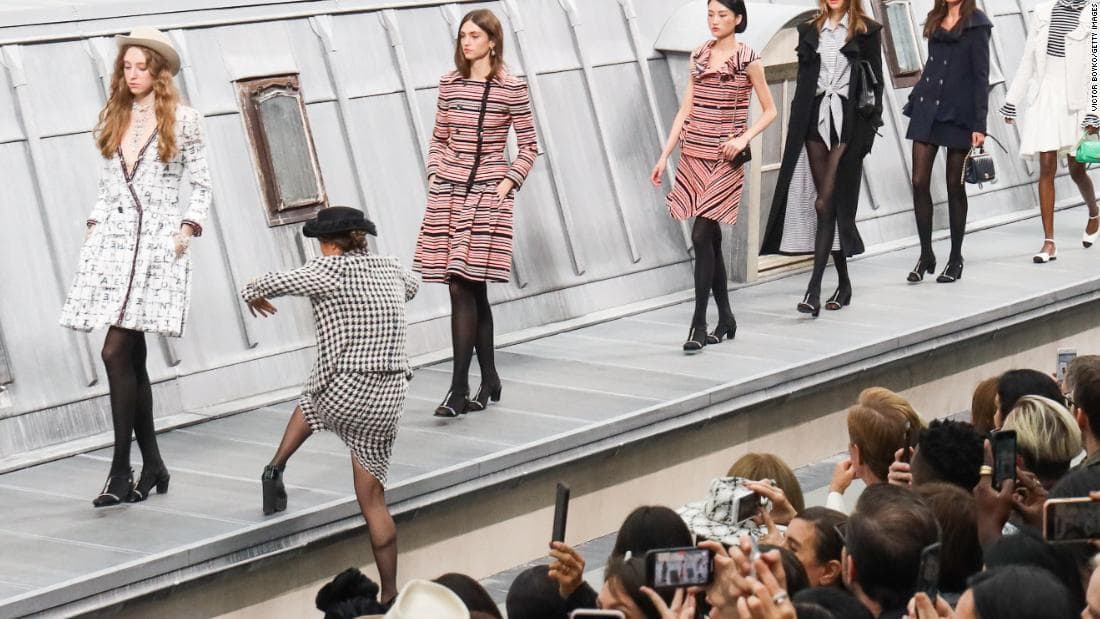 Despite these teething problems it must be noted that one of the outsized benefits of staging a fashion week virtually, is the fact that designers and luxury fashion houses – from emerging talent to heritage brand – can participate on a level playing field, devoid of the well-documented regional nuances of where you show (Paris is often favoured as the city to beat). Add to that the political minefield of corralling various organisations (ie. the CFDA, BFC, CNMI, and FHCM) to agree on dates, times, and locations for a unified fashion week calendar. An event in the metaverse could be used as a testing ground to mitigate these generational issues. As Over have stated "[the goal now is to] translate the multi-venue experience of fashion month into the virtual realm".
As luxury brands transition to investment in building permanent worlds or developing branded real estate outside of one-time activations (both as part of, as well as independent of MVFW), consumers will have a more compelling reason to increase their time on platforms such as Decentraland. Which in turn could create a lucrative meta-commerce avenue for sales of digital fashion assets. An example of this would be what AnamXR's (a luxury brand experience, multiverse platform) Irene-Marie Seelig has suggested:
We are transforming our luxury metaverse platform to be a more evergreen, always available experience for brands that are starting to venture beyond one-off campaigns

– Irene-Marie Seelig, Co-founder and CEO, AnamXR
Creating new revenue streams and also capturing feedback on user experiences to assist in developing new experiences and products that can provide sustainable future growth.
Despite all the negatives, it's too risky for retailers to completely ignore the metaverse. The most obvious foray for a retailer would be a virtual store front. Here you might sell NFTs, or market real products in immersive ways. A retail brand might showcase how to recycle its jeans, opening up a host of social marketing opportunities. There may be tech advances around avatars and digital twins, so that virtual fitting rooms become sophisticated and accurate enough to help shoppers find the perfect fit and allow retailers to address e-commerce returns and textile waste.

– Nik Nicholas, Head of Sales, Radically Digital
Building True Connection Through Community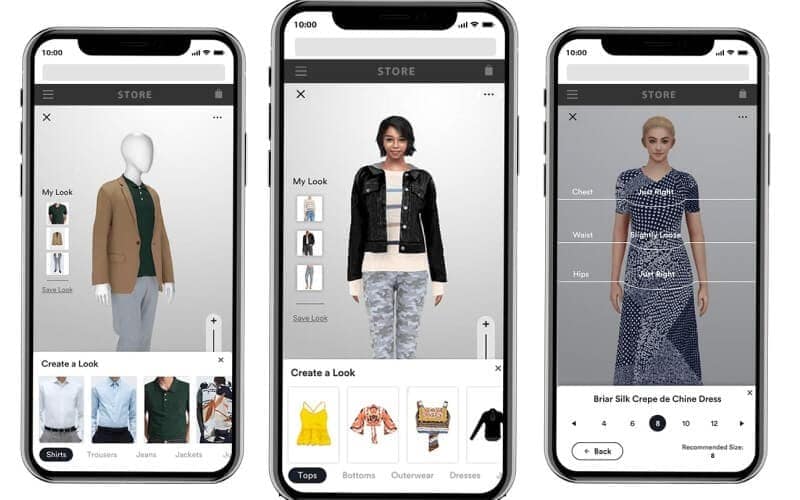 Through this new medium, Web2 e-commerce and customer engagement can be broadened without limits. Through the use of AR try-on technology to facilitate a more inclusive approach to the shopping experience (as well as embedding the added benefit of reducing the chance of a return), developing both maximalist or ethereal digital assets which link to rewards in the real-world, or simply using the space as a new portal through which to tell the story of your brand.
In an effort to build a community of real-world designers who are working towards a sustainable fashion future, IoDF (Institute of Digital Fashion) partnered with British designer Bradley Sharpe to digitise his 'The Mourning Gown' from his fall 2023 Something in the Air collection with a rarity of 100. Developed to spark conversation around "digital solutions to the pain points of physical fashion" the institute also looked to build a community of like-minded change partners by launching an Emblem for Change NFT, as part of this year's activation. With the aim to push forward their core pillars of "establishing a more inclusive, diverse and sustainable fashion future".
Building exclusive communities could be the way for brands to open the metaverse up to the mainstream. It is evident that brands who lie within the sports and street categories will be the forerunners. Boasting highly engaged communities who are fully versed in the world of collectibles, and the gamification of the shopping experience to 'score' limited edition drops. Theirs is a space built on culture, and as fashion has always been known to feed on culture, whether movements or moments, it is logical that this is where the onboarding process should begin.
The strongest communities are built around culture, and in Web3 we need to have people who have the cultural equity and understanding to take the lead

– Harold Brown – Connect the Coast
For those consumers who have already dabbled in fashion NFTs, this will also be an opportunity to test those out, whether as part of an invite-only community event which takes place in a virtual store or as a way to personalise an avatar for MVFW.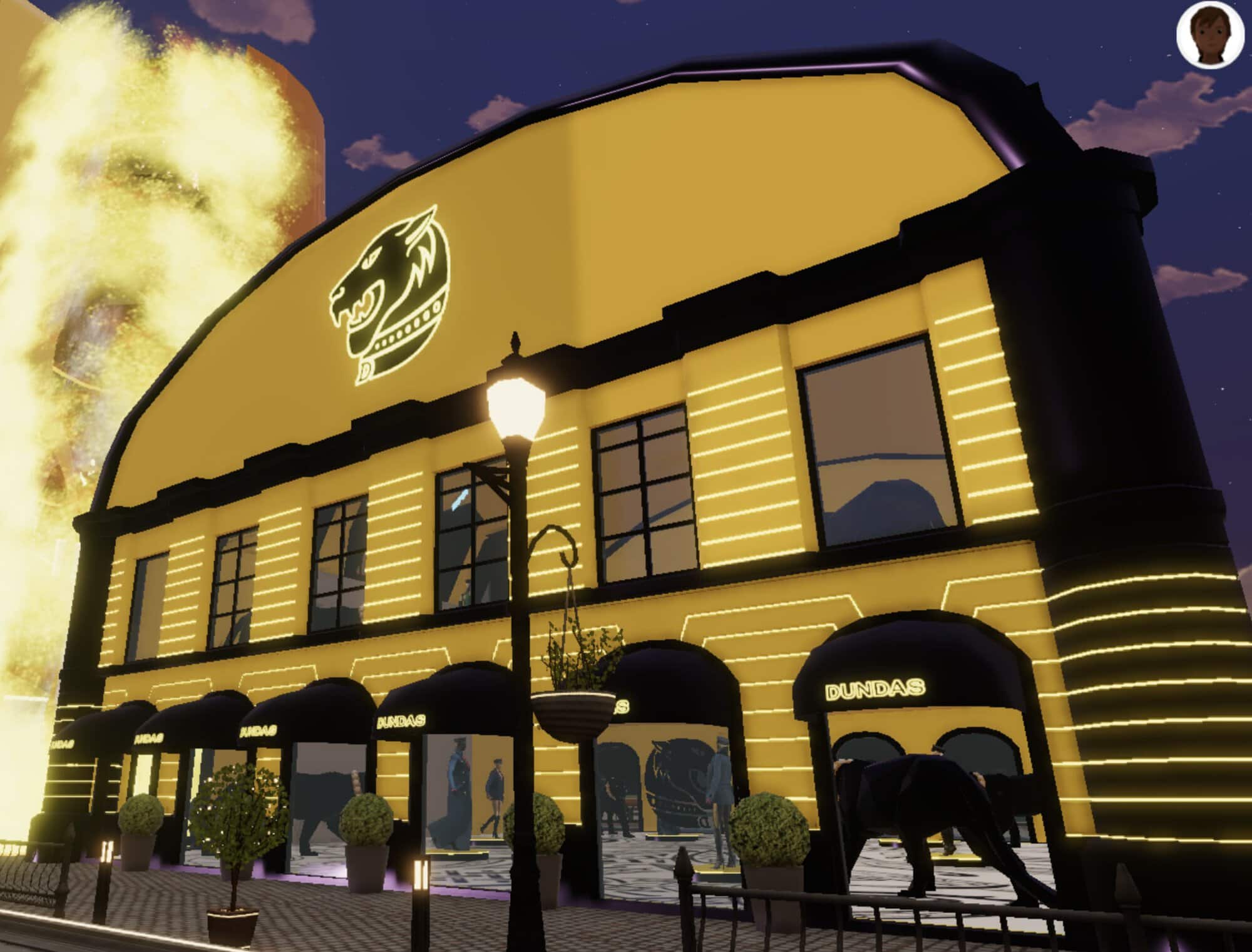 We are trying to bridge as much as possible and bringing our community who have invested in our NFTs, into our metaverse project. We believe its the perfect environment for them to release these NFTs that they invested in.

– Evangelo Bousis, Co-founder and Image Director, Dundas
Heritage is also an avenue of exploration for future growth and revenue, as McKinsey & Company's report outlines, digital fashion and luxury apparel can "monetize on existing intellectual property into new, immersive offerings (virtual assets or experiences)". In this new world many of those wishing to explore purchasing digital fashion or attending an event will be looking to cues from the real world that will be familiar, Gucci's 'Gucci Town' on Roblox was a prime example of a branded space which enabled users to journey through the brand's history via games and compete to purchase NFTs, while feeling secure in doing so due to its brand equity. And with fashion houses who have a storied heritage, recognizable branding, and iconic products, the business case for developing digital versions to enable their customers to replicate their lives – and wardrobes – via a digital twin provides little risk, when historical sales data can be utilised to determine what could become digital best-sellers.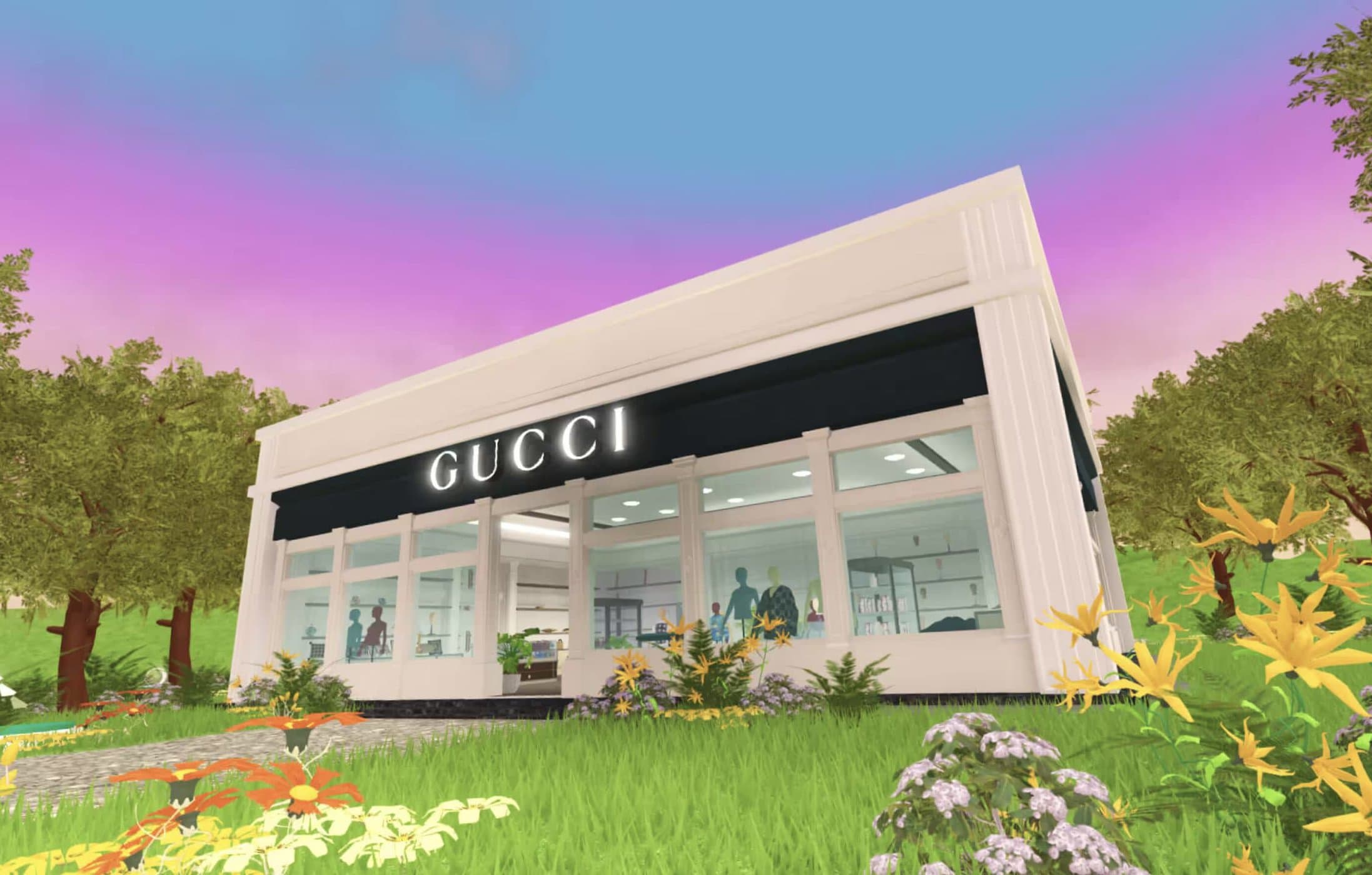 Key Takeaways: Where are Luxury Fashions Opportunities for a Virtual Value Add-on?
According to McKinsey & Company's report 3 key use cases for implementing the metaverse into business strategies include marketing campaigns, events or conferences, and digital twinning.
For those (across Europe, the Middle East, Asia -EMEA, and Asia Pacific – APAC) who are excited about participating in the metaverse, with a preference for an immersive experience over a physical one, what stood out as most popular were connecting with other people (44%), with shopping (the purchasing of physical or virtual goods) the number one activity that consumers were looking forward to shifting to the virtual world.
In the virtual world there are less limitations. This is the time where we are prototyping new ideas, fashion comes at a cost, selling to consumers you don't have the flexibility to experiment, you have to deliver a sale. I hope MVFW is a space where we can test new ideas and designs and fashions, to gauge what the consumer and creators love before putting it out there in physical fashions.

– Gianna Valintina, speaking during the A New World: Fashion in the Metaverse panel during MVFW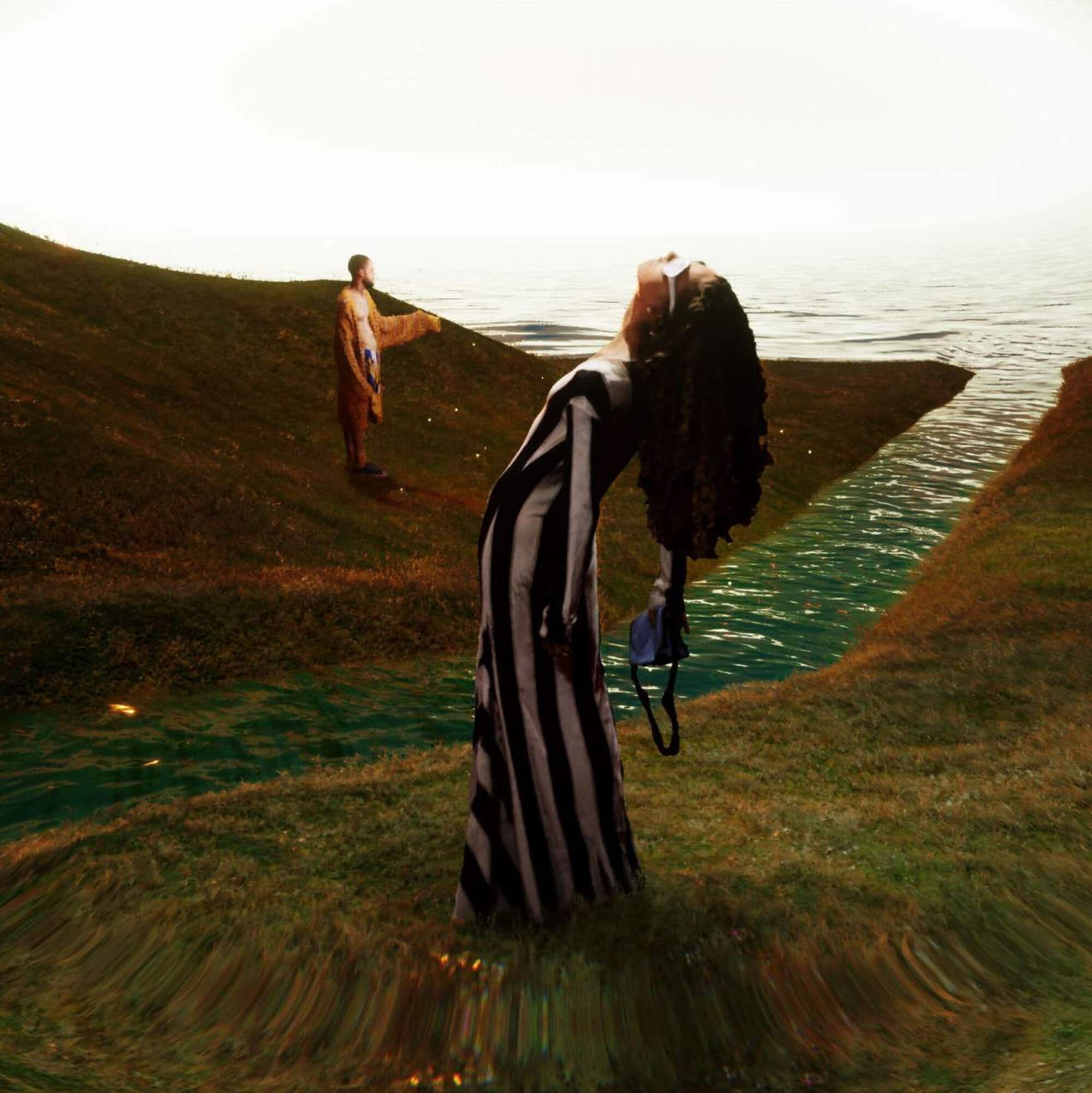 So, where are the opportunities for luxury fashion brands to drive revenue and build engagement through the metaverse:
1. Building community
Create virtual communities from your customer base through exclusive online events, gamified shopping experiences especially around the Holiday season, and digital assets which also offer real-world rewards.
2. Testing your brands metaverse viability
Look to the various points-of-entry for your brand – from a marketing activation, immersive experience, branded NFT, running a digital fashion competition, building a space or renting land, and participation in a MVFW panel – are all viable options to consider when planning future digital marketing or targeted metaverse strategies. This will also assist in gauging your customers appetite for participating and eventually shopping via the medium as part of the omni-channel journey.
3. Shaping virtual identities with brands customers already love
As consumers craft their digital identities, brands can play a significant role in helping them express themselves, either aligned to who they are in the real world or giving them the chance to develop a completely new persona by pushing the boundaries of what is possible. Where gender, race, social status, and body shape can all be personalised as a digital solution to navigate the many virtual worlds of the metaverse. Wearables can provide access to luxury fashion for a broader range of consumer. While the testing out of virtual versions of digital designer goods has the potential to drive real-world conversion.
4. Test marketing campaigns with a metaversal layer
The inclusion of an activation in the metaverse can open up access to a new generation of digitally-native consumer, as those from the Gen Z and Alpha co-hort will come to expect an element of additional immersion as part of brand launches. This could also factor in 'billboard' advertising in the metaverse, especially across the online gaming platforms where a high percentage are already active – in 2022 88% of 16-24 year-olds in the UK had played video games, according to Statista.
5. Generate evergreen revenue through digital resales
Due to the efficiency of blockchain technology and smart certificates or contracts, designs which are created and sold in the metaverse have the ability to continue generating revenue. NFT royalties allow for brands to continue receiving a percentage from every resale of an original digital asset providing a sustainable and profitable way to generate an ongoing sales channel in the metaverse.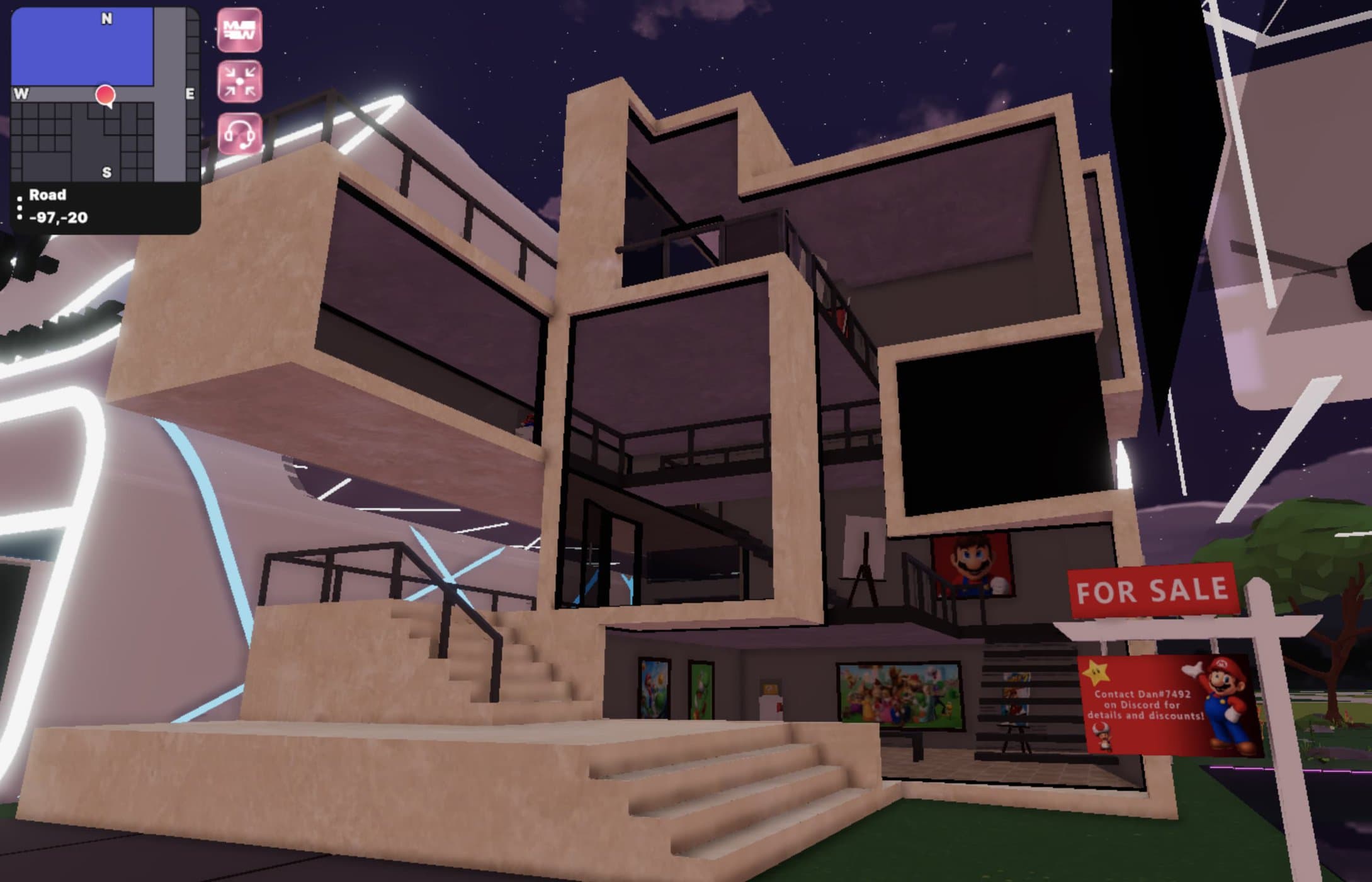 Final Verdict
It is quite possible that this nascent version of the metaverse – as technologically-savvy as the modern consumer has become – may be at the Beta stage. And all those who attended and participated in real-time were acting as the events first 'user testers' to help MVFW become a viable contender within an already crowded fashion calendar.
The question still remains as to what need a fashion week in the metaverse serves in the current climate, and many would argue that for the average customer in 2023 there isn't one, and for businesses operating in the wider market the value proposition is still unclear. But much like those who under-estimated the wholesale takeover of our lives by social media apps, the metaverse is coming and offering new ways to drive revenue and engage consumers via their screens.
And as with the cohesive experience of the big four fashion weeks of New York, London, Milan, and Paris, Metaverse Fashion Week has the potential to become a leading mainstream contender which unites digital, physical and hybrid brands under one virtual umbrella. Becoming a trusted name in the industry for its continued dedication to be the space where experimentation and innovation coupled with collaboration will drive future adoption. Likely by the eastern regions first (83% of consumers surveyed by Gowling WLG said they would consider taking part in metaverse experiences in virtual online environments), followed by the Middle East (43% said they feel excited about the prospect of spending time in the metaverse, in the same survey), then Europe (as only 37% expressed an interest in taking part in metaverse experiences).
A challenge for MVFW will be in maintaining the audiences that they have so far built up with their flagship event, while attracting new audiences year-on-year, in order to generate viable, sustainable opportunities for the fashion industry-at-large.
---