Giorgio Armani, Etro and Dolce & Gabbana Are The Only Brands Scheduled For Live Shows During Milan Men's Fashion Week
As vaccinations are becoming more widely distributed, the hype grows around a return to normalcy with in-person Fall Fashion Shows globally. Milan Fashion Week taking place in June, is moving forward with a more cautious return to physical events, as the format remains predominately digital. Currently only three fashion houses are scheduled for live shows: Giorgio Armani, Etro, and Dolce & Gabbana.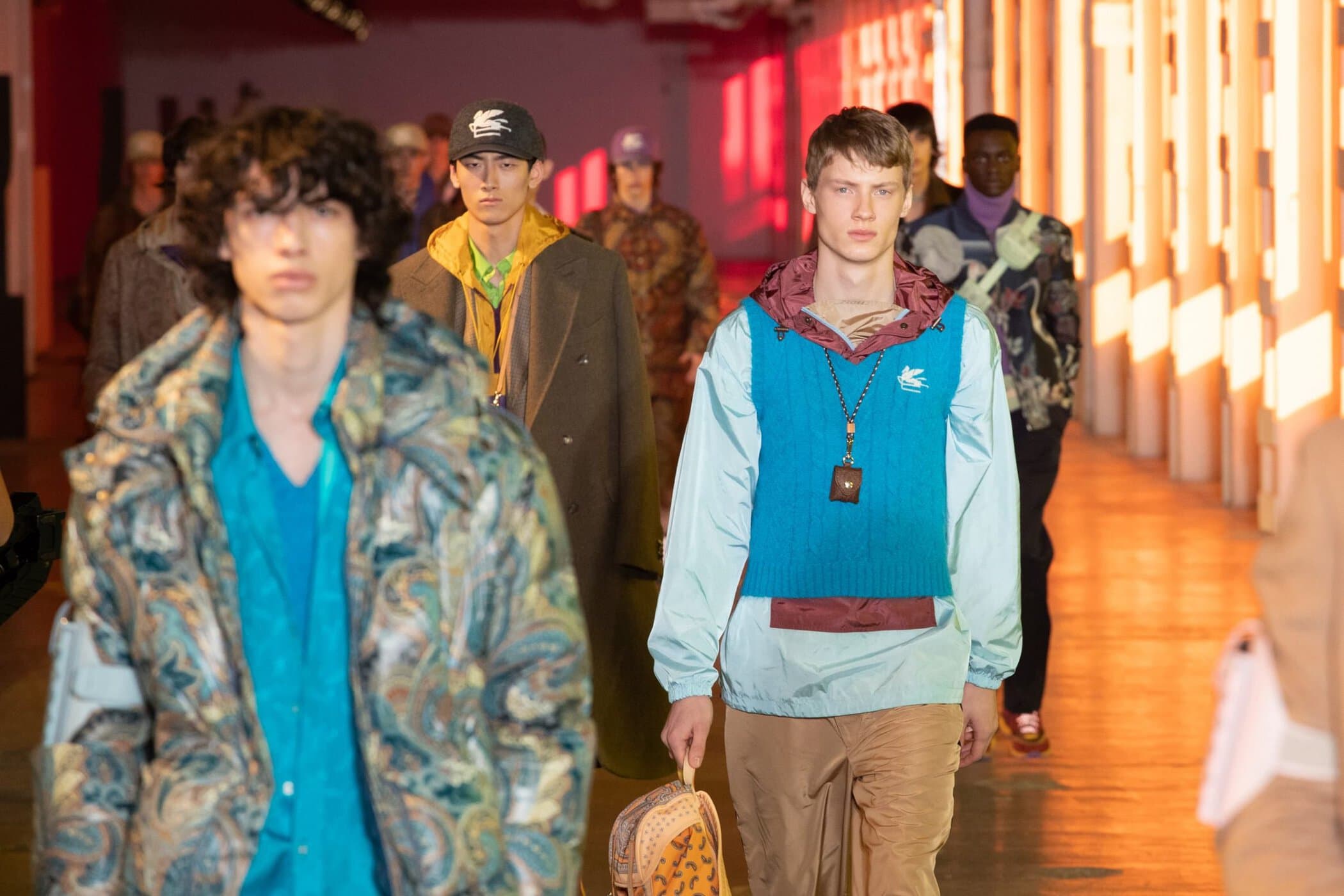 Milan Fashion Week, scheduled June 18 – 22, will involve a total of 63 brands. Ermenegildo Zegna will kick off the week with a digital event on June 18, followed by a usual list of suspects including Philipp Plein, Canali, Fendi, Tod's, MSGM and Prada, who are also all opting for a digital format. Some highlights of the week include Diesel debuting the first lineup designed by recently appointed creative director Glenn Martens, as well as new labels that will be included for the first time in the official schedule – Tiscar Espadas, Mans, Franc Elis, Zenam, Revenant RVNT, 424, KNT and Andrea Pompilio for Harmot & Blaine. 
The National Chamber for Italian Fashion, Camera Nazionale della Moda Italiana, (CNMI), will again bring a spotlight to key global issues, including sustainability and support to the young generations for Milan Men's Fashion Week. For the 3rd season, Designer for the Planet, will showcase the collections of a range of emerging sustainable brands, including Good Good Good, Kids of Broken Future, Marrakshi Life, Abdel El Tayeb, Simon Cracker, Marcello Pipitone, Bayria Eyewear, Emergency Room and Zerobarracento.
And White Milano, a project aimed at offering support to the new generations of creatives, will offer visibility to new brands, through a dedicated event hosted at the spaces of the Sozzani Tazzoli Milano Foundation for the entirety of fashion week. The 10 Italian and international labels involved include: Froy, Lessico Familiare, Mishimi, Oh Carlo, Gin Salemo', Bayria Eyewear, Kids of Broken Future, Zerobarracento, Simon Cracker, and Marcello Pipitone.
Live updates from Milan Fashion Week Men's Collection will be available on Camera Nazionale della Moda Italiana's social media accounts Instagram, Facebook, Twitter and Weibo.
---