Review of Missoni Fall 2022 Ad Campaign by Photographer Robin Galiegue with models Achan Biong, Mini Andén, Will Chalker, and Yoon Young Bae
Missoni celebrates its core design strengths of color and pattern with a striking new Fall 2022 campaign by photographer Robin Galiegue.
Galiegue's imagery puts the zig-zag patterns, sparkle, and knitwear warmth of the collection in conversation with chromatic backgrounds reminiscent of abstract painting, finding a simple and universal visual language through the emotive interplay of color.
Following shake ups in the brand's leadership and creative direction, the positioning of the brand felt a little nebulous as it sought to appeal to a younger, wider consumer base that was perhaps alienating to fans who were familiar with what the house had been doing in the past. This campaign feels like Missoni is getting back on track, exhibiting both a youthful energy and appealing to a broad consumer base while exuding the core color and comfort that make it recognizably Missoni.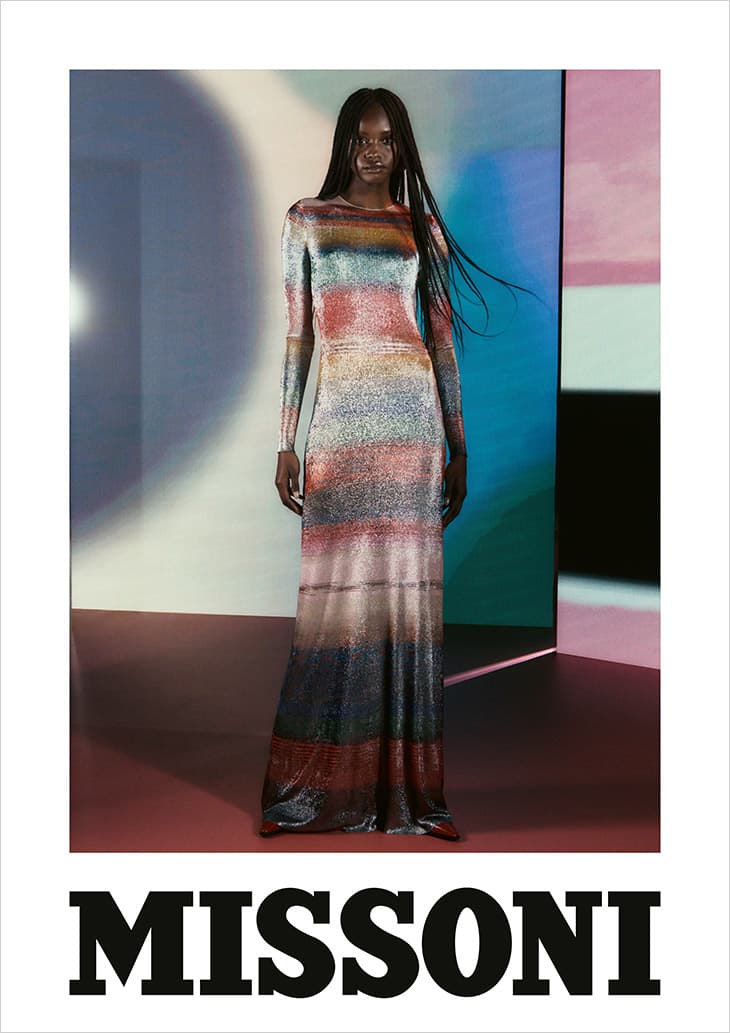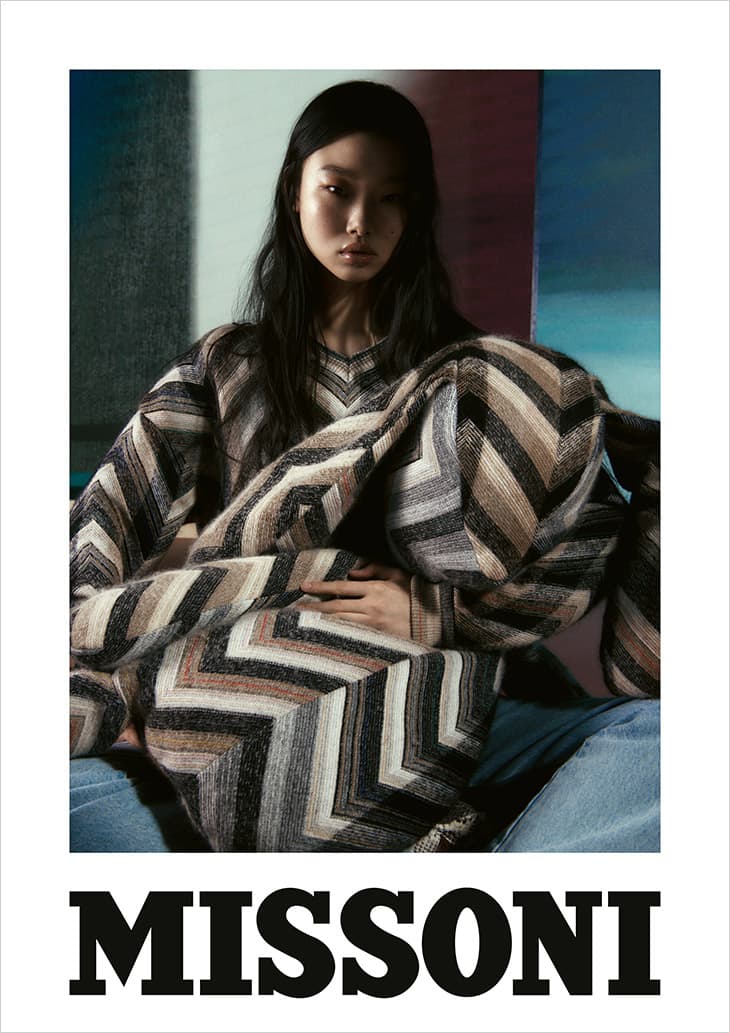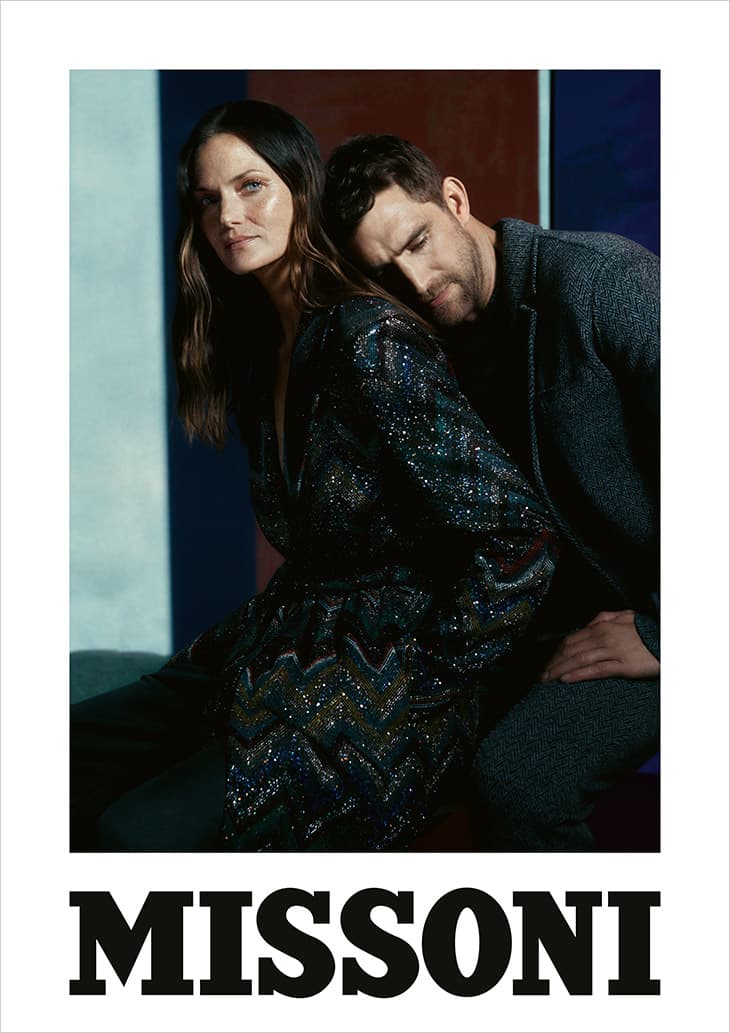 Missoni Creative Director | Filippo Grazioli
Photographer | Robin Galiegue
Models | Achan Biong, Mini Andén, Will Chalker, and Yoon Young Bae

---