Miu Miu joined forces with actress Sydney Sweeney to host an exclusive private lunch at the luxurious L'Écrin Plage in Cannes. The star-studded event took place on Tuesday, May 23rd, 2023, as part of the extravagant celebrations surrounding the 76th Cannes Film Festival.
Drenched in glitz and glamour, the gathering saw a multitude of notable personalities gracing the occasion. Ellie Bamber, Josephine de la Baume, Shalom Brune-Franklin, Pauline Chalamet, Nadim Cheikhrouha, Laure De Clermont, Poppy Delevingne, Molly Dickson, Pauline Ducruet, Jennifer Eymere, Peggy Gou, Ashley Graham, Jordan Grant, Sulivan Gwed, Kaouther Ben Hania, Leonie Hanne, Jonathan Huguet, Anissa Kermiche, Aja Naomi King, Brigitte Lacombe, Marian Lacombe, Alexandre Maras, Amina Muaddi, Kelly Piquet, Jade Rabarivelo, Gaia Repossi, Isabel Sandoval, Hugo Toucas, Eugénie Trochu, and Imogen Waterhouse were just a few of the illustrious guests in attendance.
The afternoon unfolded with an exquisite lunch served against the backdrop of the breathtaking French Riviera. Guests reveled in delectable culinary delights while enjoying the rhythmic beats of a live DJ performance, creating an ambiance of elegance and excitement.
Miu Miu, a brand known for its fusion of sophistication and contemporary style, has consistently made its mark in the fashion industry. Partnering with Sydney Sweeney, a rising star admired for her talent and fashion sense, the duo created a memorable event that brought together industry icons, influencers, and celebrities, highlighting the convergence of fashion and cinema at the prestigious Cannes Film Festival.
As the 76th Cannes Film Festival continues to captivate audiences worldwide, Miu Miu's private lunch provided a platform for creative minds to connect, celebrate, and embrace the spirit of artistry in both film and fashion.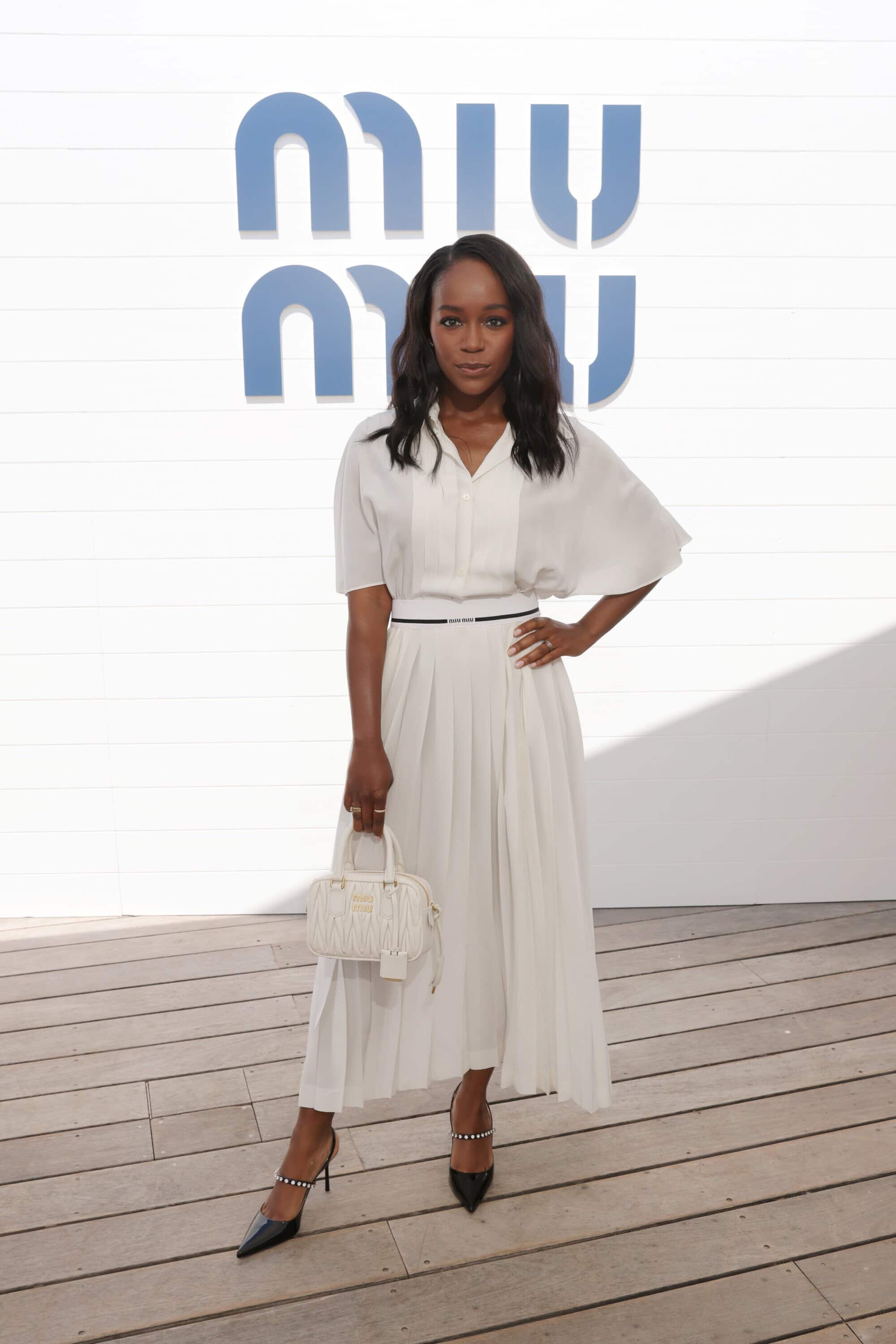 ---