---
Miu Miu presents "Close," an intimate and collaborative project which explores the theme of proximity.
Led by art director Katie Grand, the Fall/Winter 2020 campaign highlights an idea which has been radically transformed due to Covid: physical closeness. Across various media – including photography, painting, film, and animation – the extended Miu Miu family of creatives was encouraged to create works that consider the unique and intimate relationship they share with their subject. The result is a varied but cohesive collection that highlights the significant role that personal distance plays in an image-maker's treatment and understanding of what and who they are capturing.
As one of the models in the show, Gigi Hadid enjoyed the greatest access and freedom of
movement in the backstage environment that any photographer could possibly have. Her
work seems to document the experience of preparing a Miu Miu collection for the catwalk in an
unprecedentedly honest and thorough way.
Lila Moss, daughter of Kate Moss, is photographed at home by Nikolai von Bismarck, imbuing the images with an affinity only achievable within a familial context; the Polaroid format highlights the informal candor of the setting. Steve Mackey shot London model Kasper Kapica wearing the collection on both film and Polaroid on location in a local public park. The Polaroids have been given a hand-painted treatment by Patrick Waugh, the signature of his brushstrokes evident in the texture of the paint.
The mood of the photographic images is interpreted in illustrations by Anthony Turner, Luella Bartley, Silvia Prada, and Chantal Stracey. The hand-drawn work complements the photography beautifully.
But the hero behind this campaign is certainly Katie Grand. Her ability to unify these various elements into a singular vision is thoroughly impressive, and the results speak for themselves. Magically, the campaign attests to its fragmentary source material from many individual perspectives, while also feeling totally cohesive and intentional. If we didn't know the story behind the campaign, we might wonder how such a multifaceted yet singular campaign came to be. Thankfully, we don't have to wonder – we just get to sit back and admire Miu Miu's work.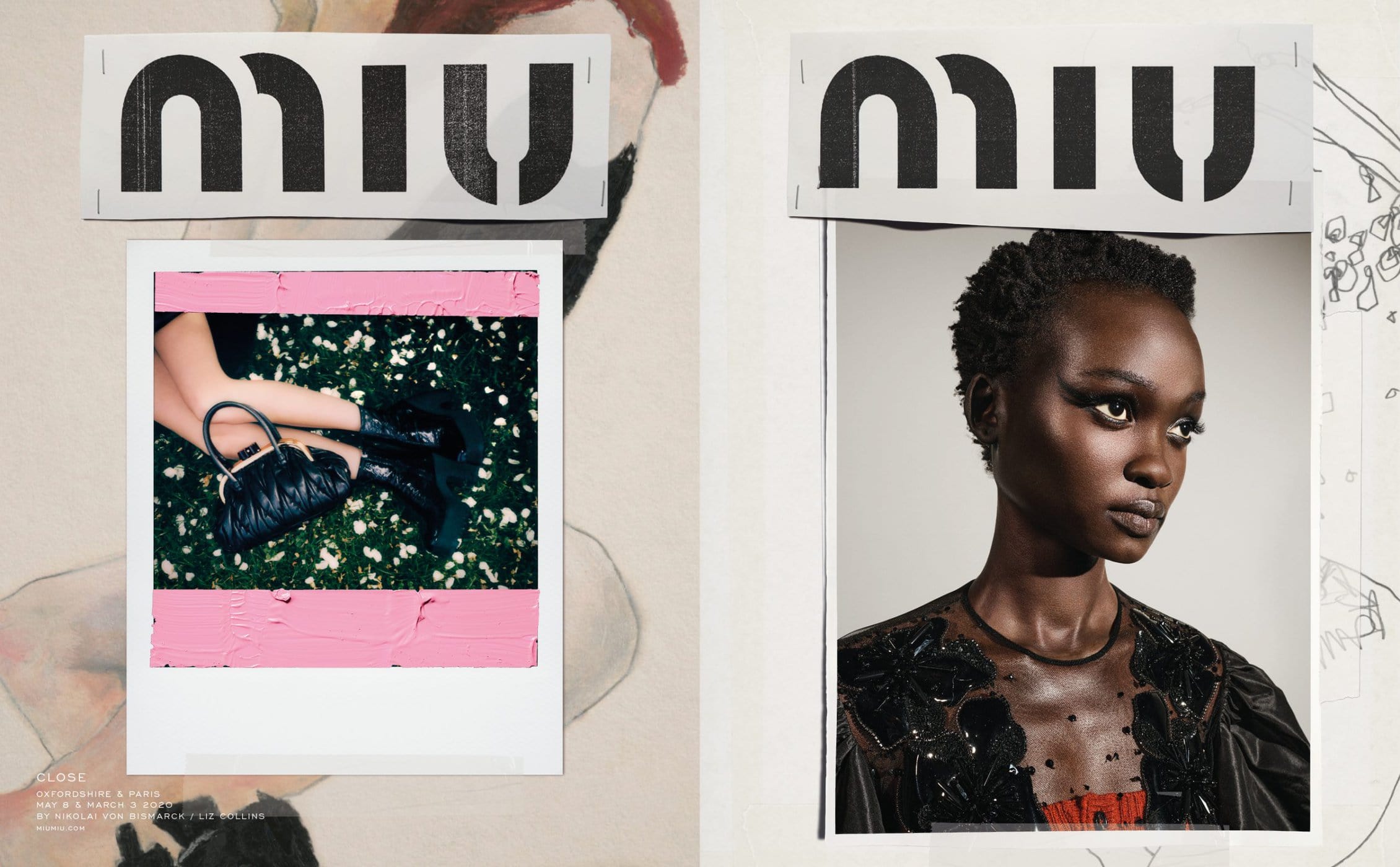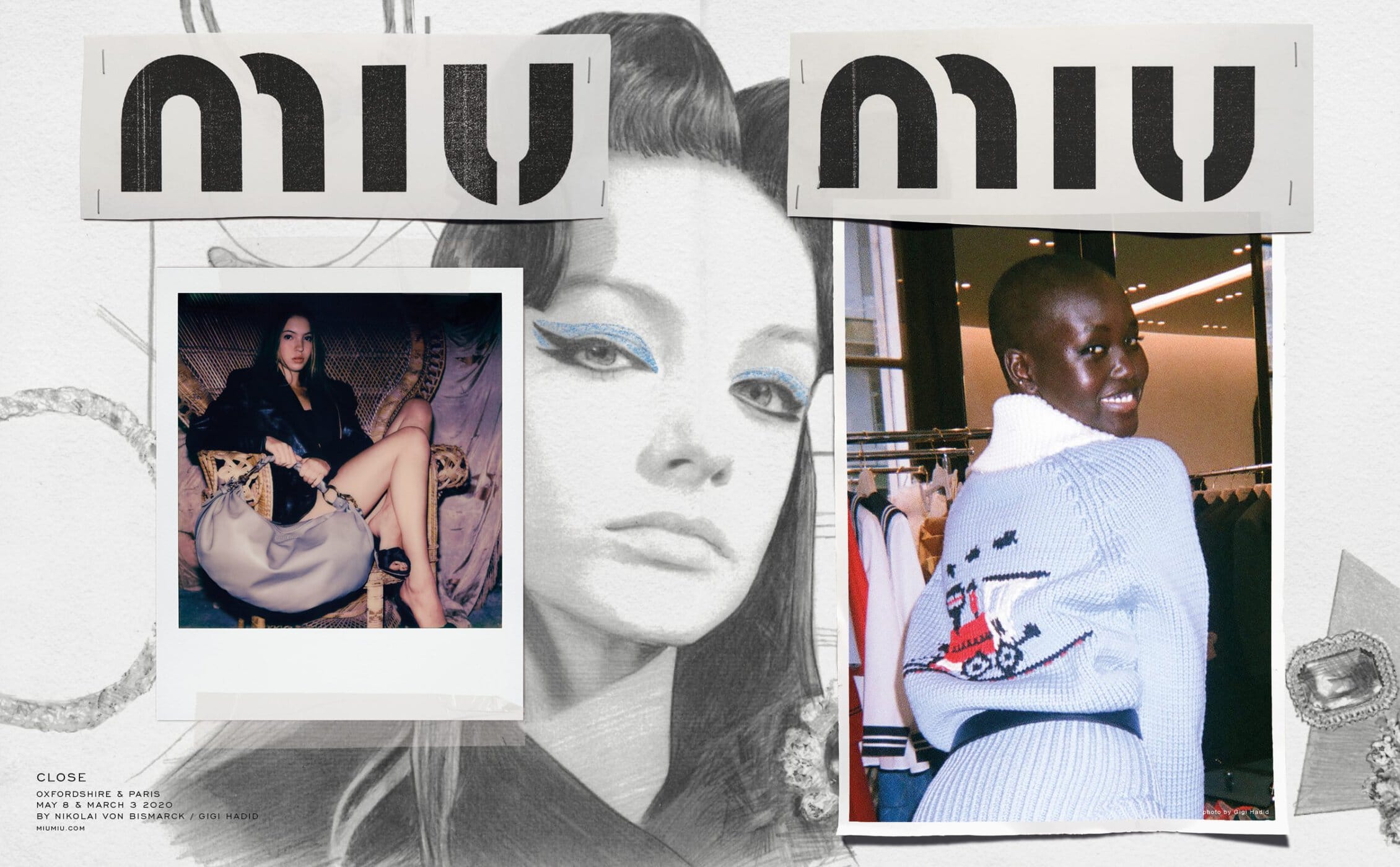 Miu Miu Creative Director | Miuccia Prada
Creative Director/Stylist | Katie Grand
Video by | Call This Number
Photographers | Nikolai von Bismarck, Steve Mackey, Liz Collins & Gigi Hadid
Models | Lila Moss, Kasper Kapica
Hand-Painting | Patrick Waugh
Illustrations | Anthony Turner, Luella Bartley, Silvia Prada, & Chantal Stracey
Location | Paris, London, Oxfordshire
---