Review of Miu Miu L'Été Collection 2023 Ad Campaign by Photographer Guen Fiore and Videographer Lucca Lutzky
Miu Miu explores the intimacy of stripped-down summer dressing with a new campaign in celebration of its "L'Été" capsule for Summer 2023. The campaign features photography by Guen Fiore and video by Lucca Lutzky.
Miu Miu's L'Été Collection forms a contemporary wardrobe that takes inspiration from the subtly transgressive charm of underwear worn as outerwear, the precision of men's tailoring, and the ease of sportswear, all stripped to its essence, stripped bare. Across an airy neutral and nude color palette, outerwear proportions are abbreviated while staple wardrobe pieces are stripped back to become sassy and captivating.
The campaign takes a fittingly minimal approach, capturing the collection and the eclectic young women who embody it in stripped back studio portraiture.
Subtitled "Strangers Sharing Secrets," the accompanying short film sees its protagonists in pairs where one whispers into the other's ear as the listener reacts with playful, captivated surprise. It's a simple yet enthralling and intimate concept that has the paradoxical dual effect of drawing us into the emotional space of hearing a stranger's secret but keeping us on the outside, as we cannot actually hear it.
Inviting us into an intimate emotional world but keeping its secrets to itself, the campaign is a simple and lovely statement of Miu Miu's signature practice of rewriting layers of familiar fashion categories to create a new sort of expression.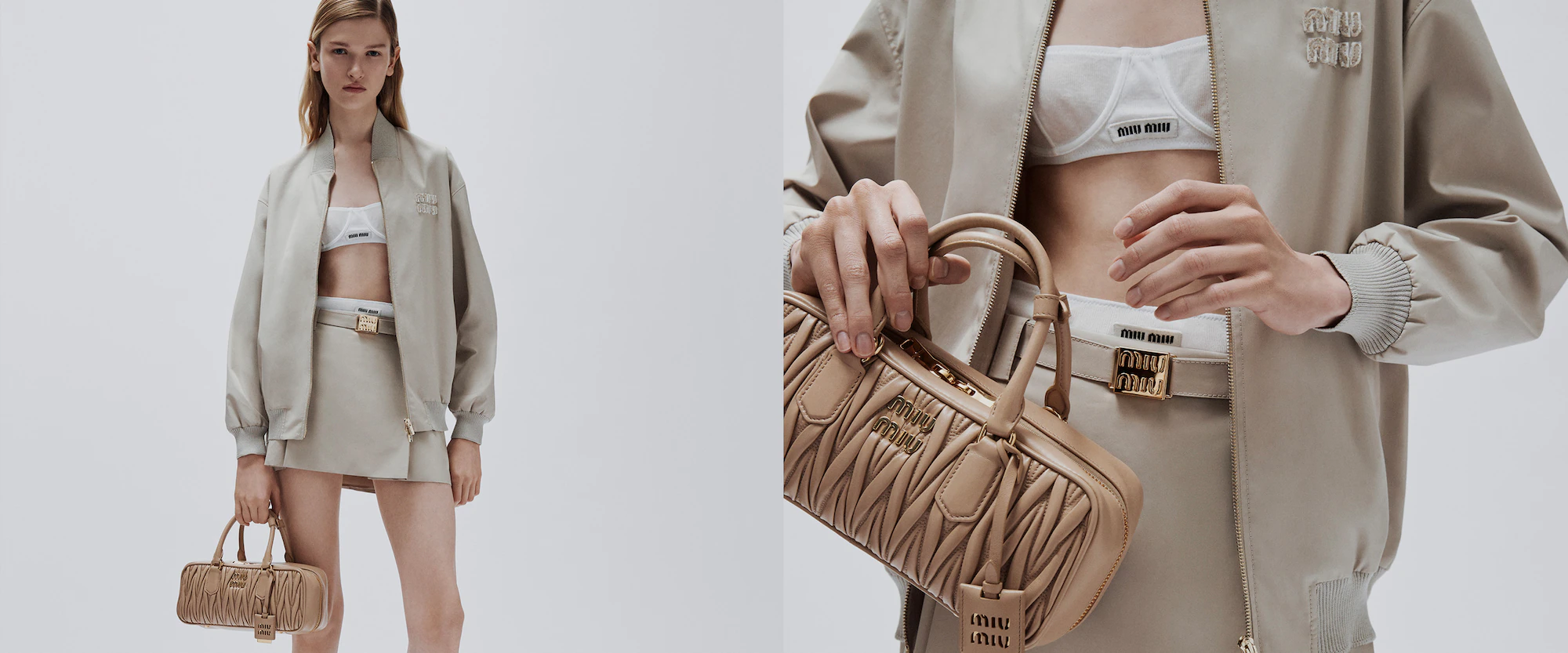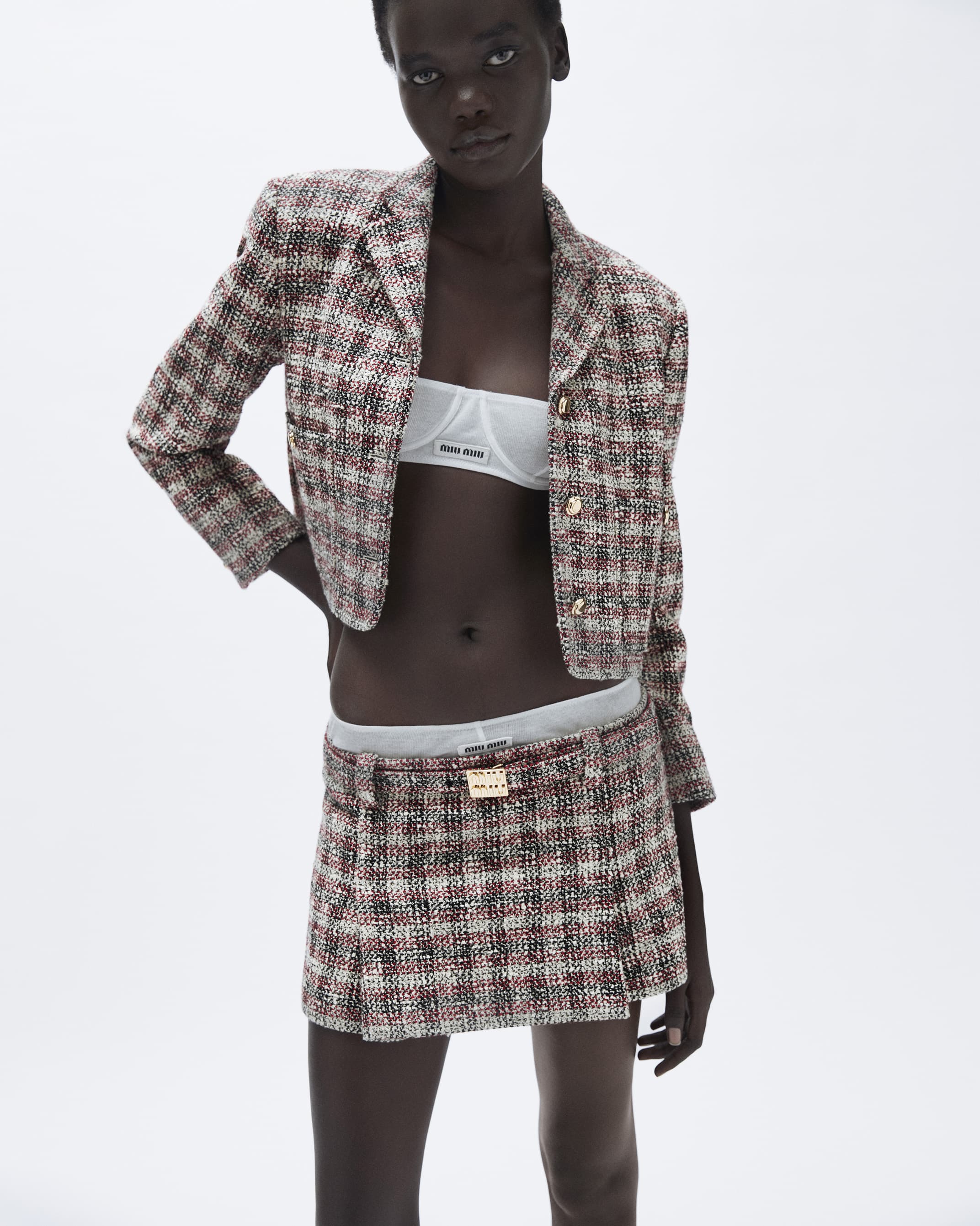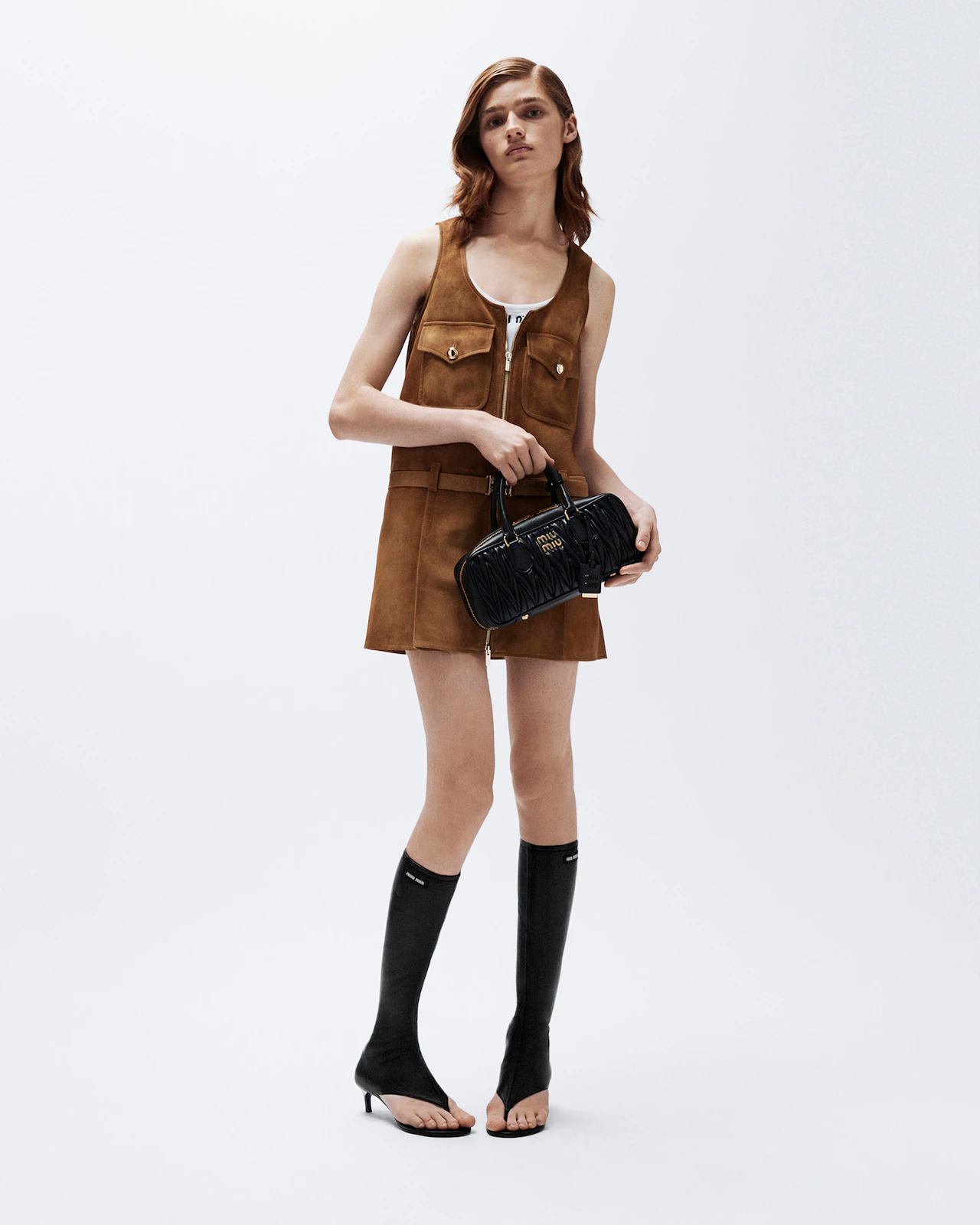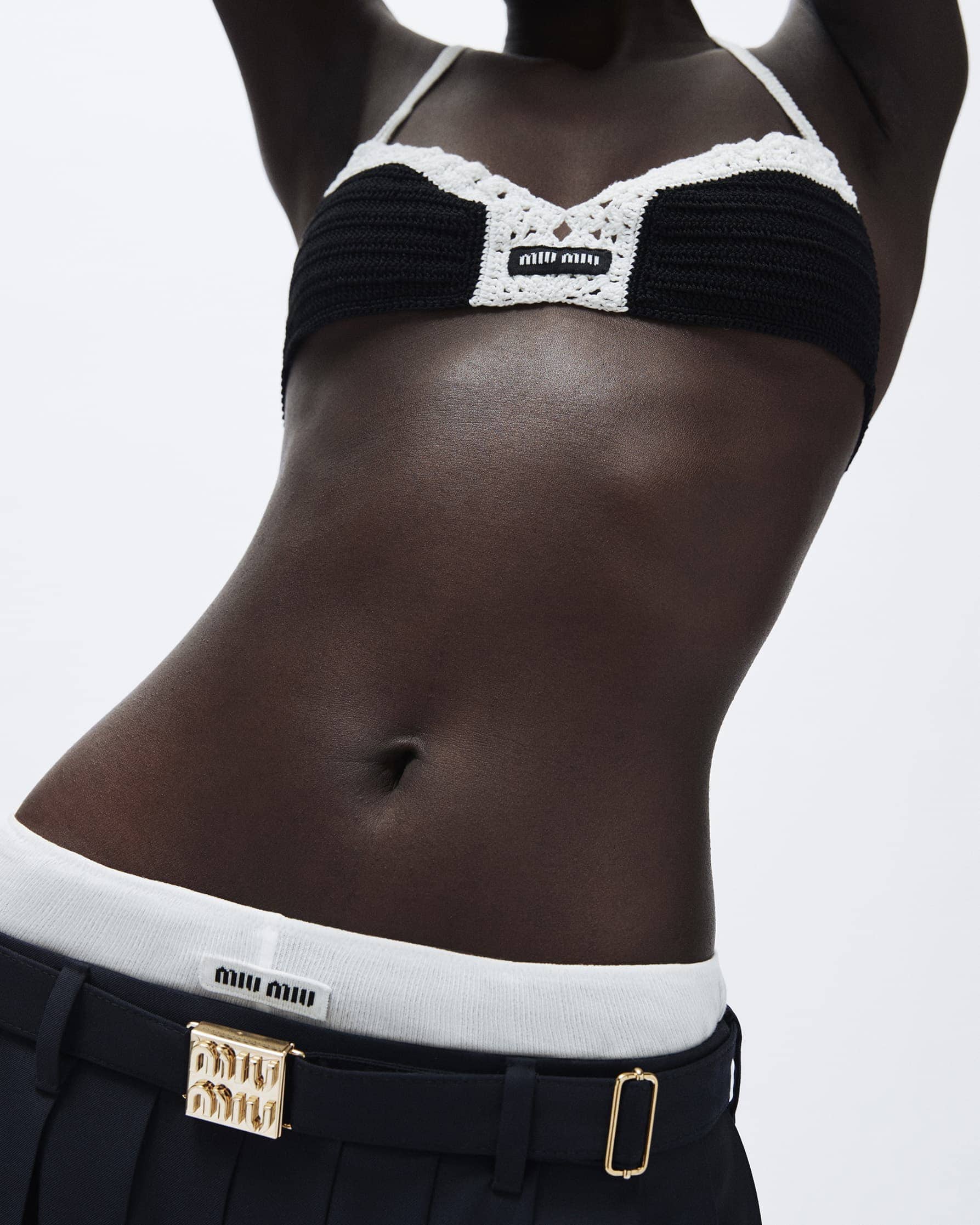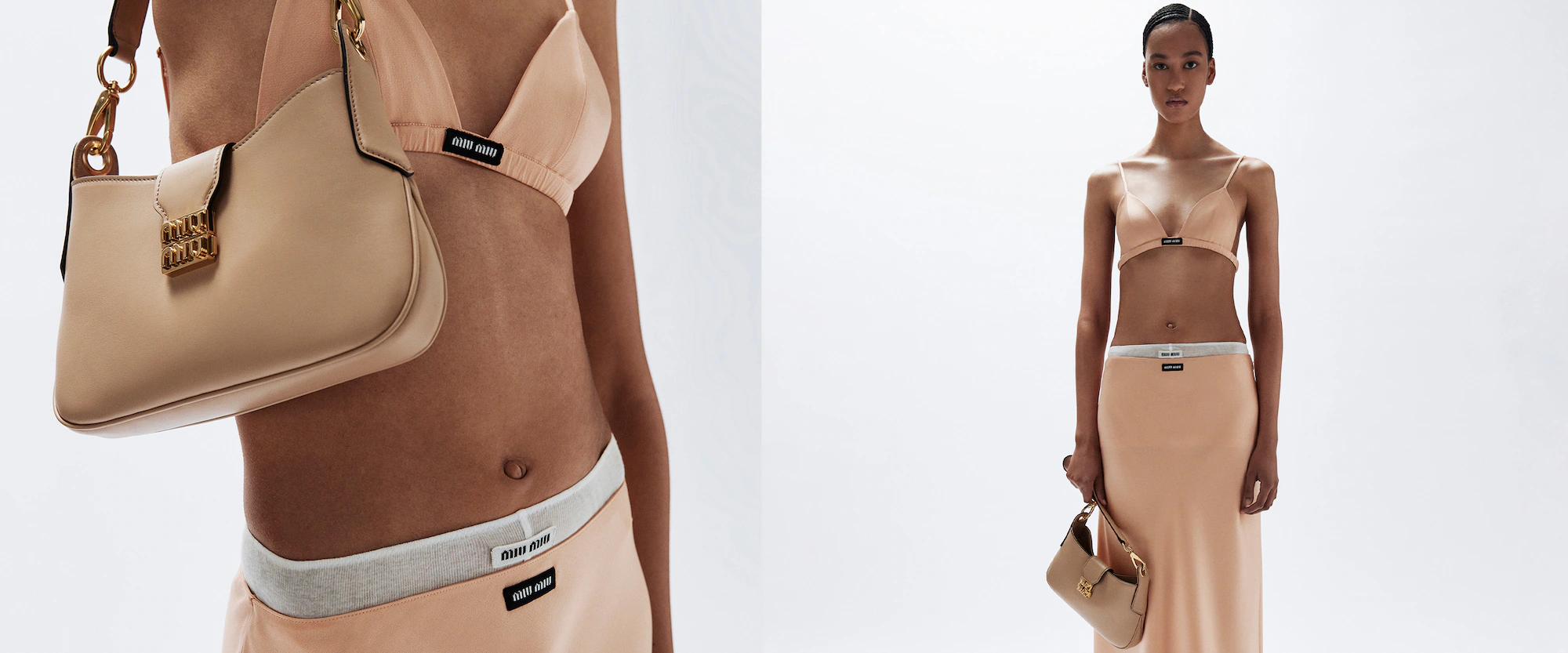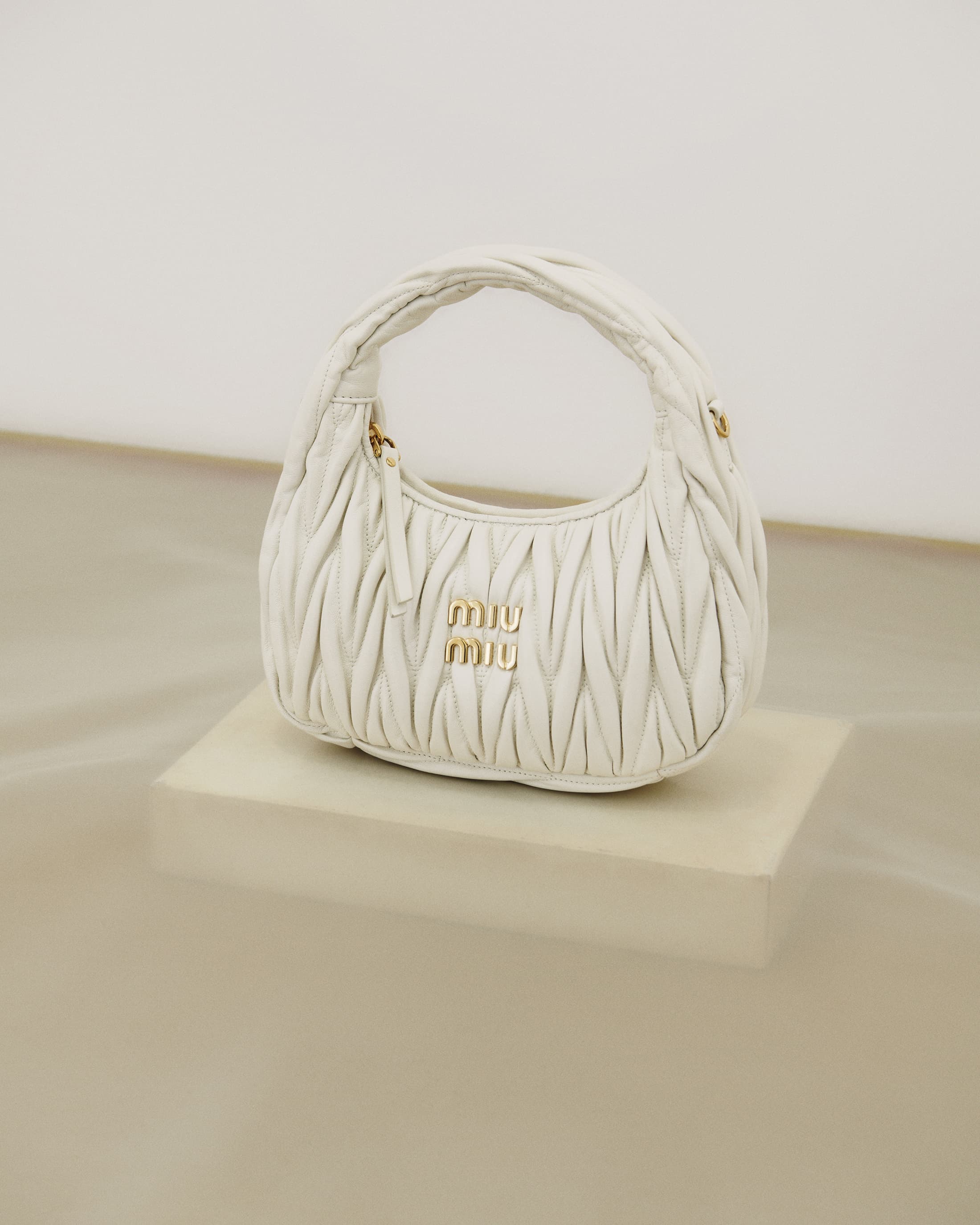 Miu Miu Creative Director | Miuccia Prada
Photographer | Guen Fiore
Videographer | Lucca Lutzky
Stylist | Lotta Volkova
Still life photography | Alma Libera
---