---
The latest campaign from Miu Miu is a dreamlike realization of internal life in the external world.
With creative direction from Katie Grand, the Pre-Fall 2020 campaign entitled 'Here Comes the Night', situates its heroines in a place outside of space, in a world of thought and emotion. It is shot on location in an elegant Milanese interior that has a long-standing history with the house, but you could never know from the photographs: flowing fabric in soft pinks and blues has been draped from the ceilings and walls, obscuring any indication of where we are in space and enveloping us in a dreamlike world of softness.
Beautiful photographs by Douglas Irvine capture the cast of young women, including actress Esme Creed-Miles, in moments of reflection and transition within this space. Irvine opts for a slightly longer exposure time and allows his models to move freely, creating a sense of blur between body and background. Stunning coloring and the use of lens flare heighten the sense of beauty and emotional importance of the visual metaphor.
Though we cannot see what time of day it is, and we even feel completely outside of time, the title "Here Comes the Night" still somehow makes a lot of sense for the campaign. Informed by Miu Miu's youthful yet vintage-inspired designs, these young women feel like classical literary heroines, girls who are working to understand and assert themselves in a world that may not want them to. The night is their inheritance; in this nocturnal world of dreams, they are free and wholly themselves. This campaign inspires us to bring the internal into the external, to make reality harmonize with our dreams.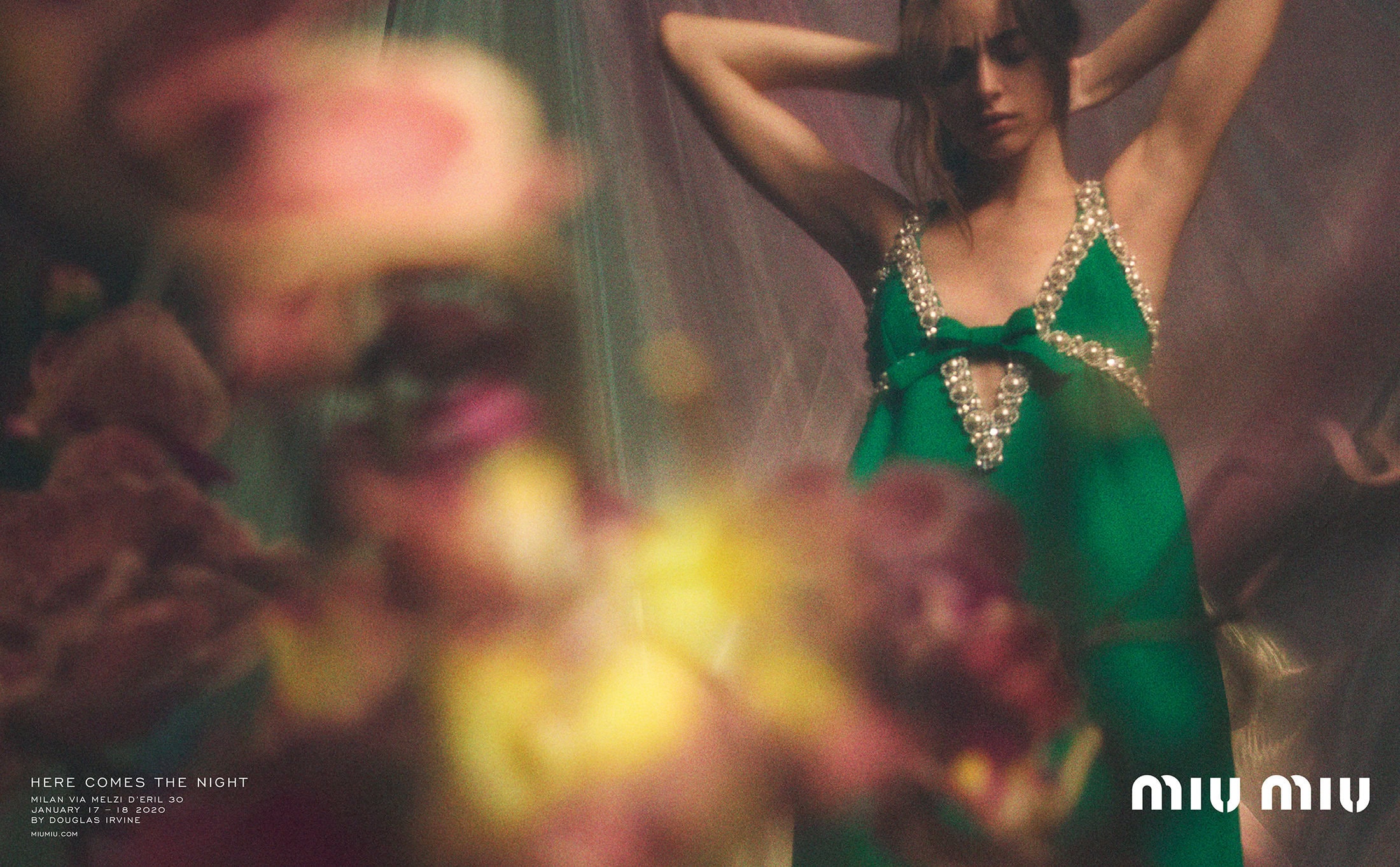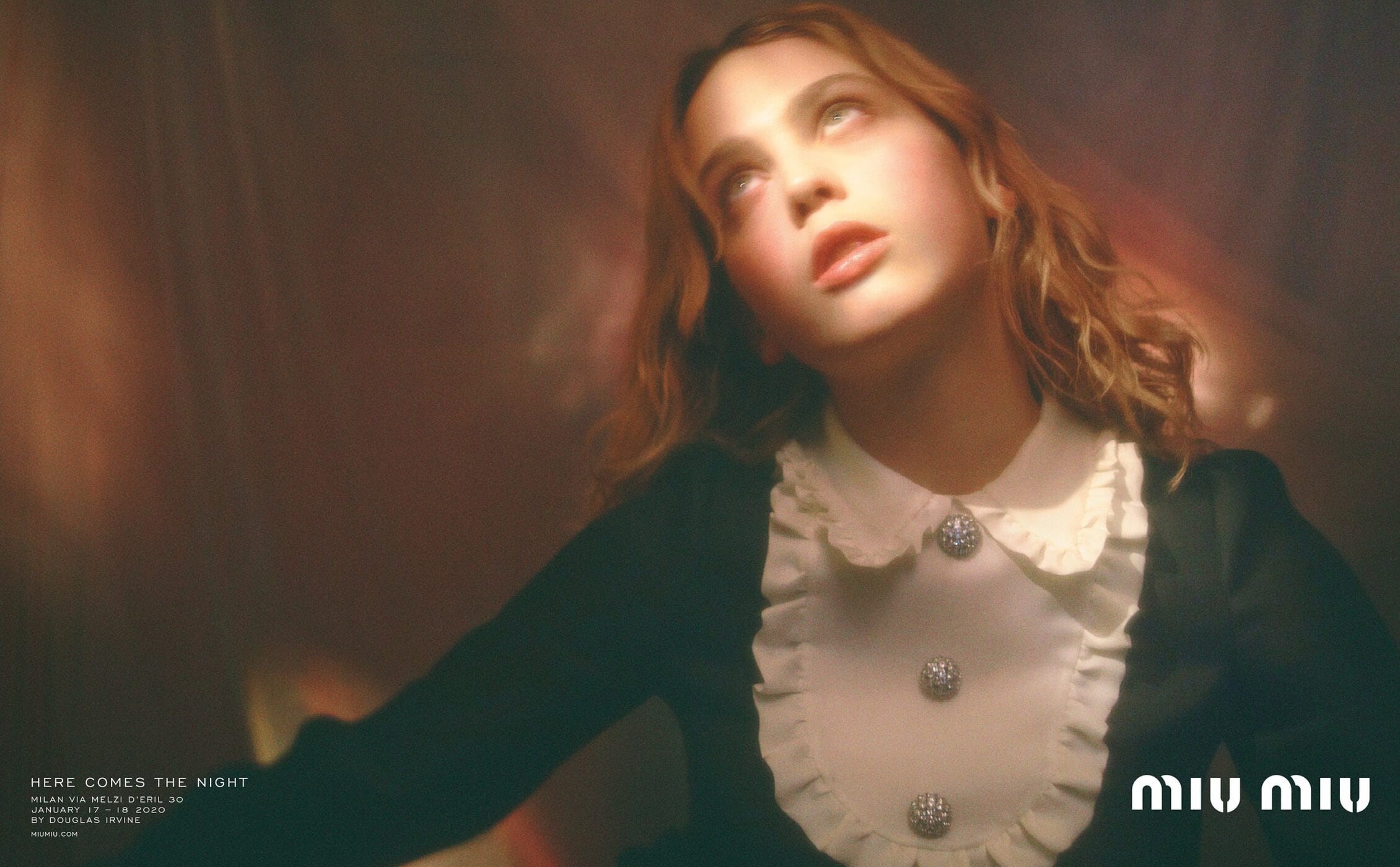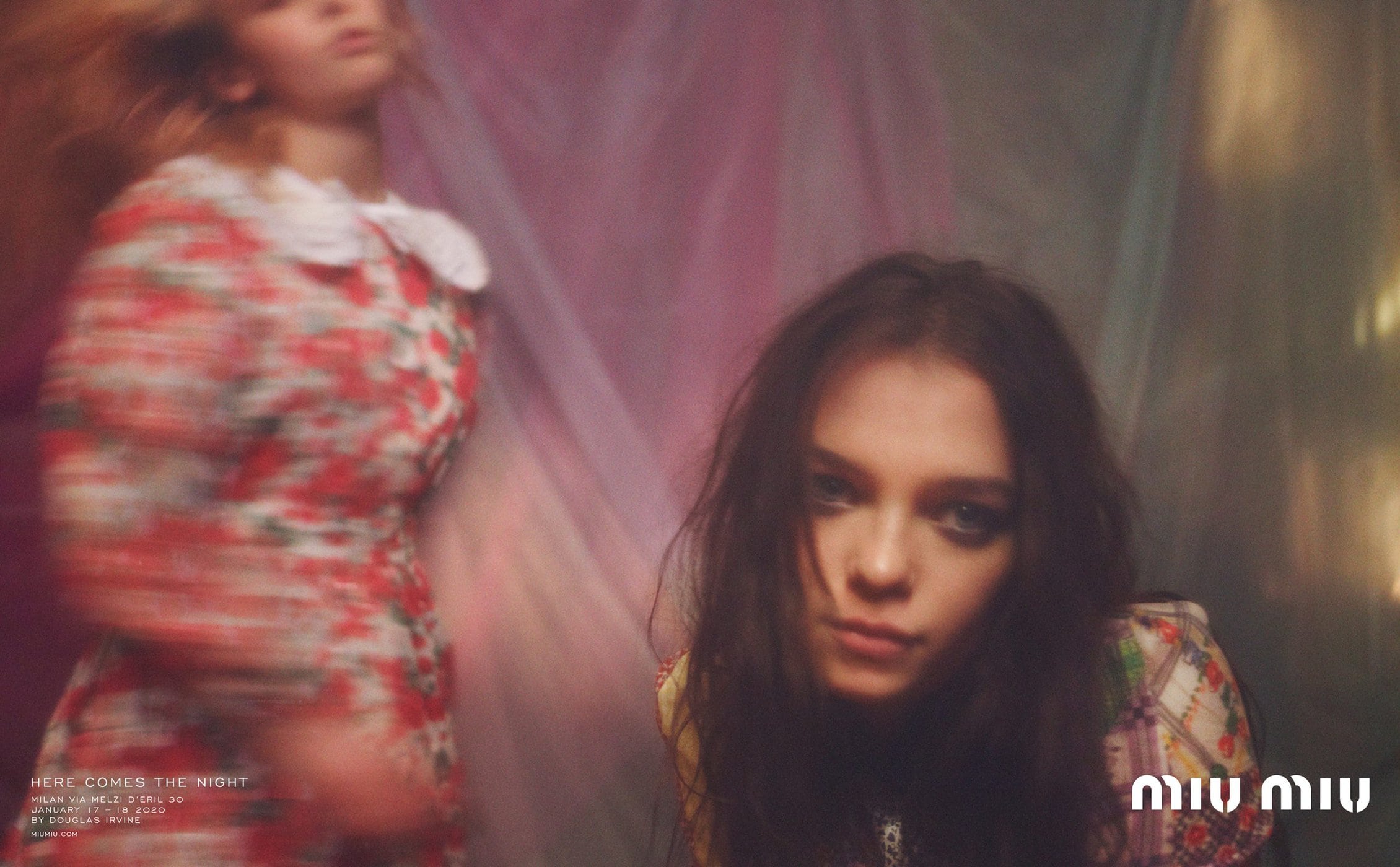 Miu Miu Creative Director | Miuccia Prada
Creative Director | Katie Grand
Photographer | Douglas Irvine
Models | Ez, Tomiwa Adeshina, Esme Creed-Miles, Tang He, Malaika Holmen, Kasper Kapica, & Patrycja Piekarska
Hair | Samantha Hillerby
Makeup | Miranda Joyce
Location | Milan, via Melzi d'Eril 30, January 17-18, 2020
---