Review of Miu Miu Spring 2022 Ad Campaign by Creative Director Lina Kutsovskaya with Photographer Tyrone Lebon with Talent Alix Bouthors, Emma Corrin, Ever Gabo Anderson, Hailey Bieber, Lee You-Mi, and Mame Bineta Sane
Miu Miu shares new campaign for its Spring 2022 collection, the witty and sexy aggressive deconstruction of which stands in contrast to the campaign imagery's quiet refinement. The campaign features creative direction from Lina Kutsovskaya and photography by Tyrone Lebon.
Lebon's imagery takes the form of intimate portraits of young creatives. The cast is composed of familiar faces drawn from the pop culture vernacular: actor Ever Anderson; supermodel Hailey Bieber; Mame Bineta Sane; model Alix Bouthors, who opened the Miu Miu Spring 2022 show; actor and frequent Miu Miu face Emma Corrin; and actor Lee You-mi, a breakout star of Squid Game.
The raw-edged clothing stands in juxtaposition to the elegant and simple backdrops, luxurious drapings and rich hues. The short film components push the feeling of frankness and quiet personality, lending movement to the portraits as the stars are captured in moments of stillness among the set. The occasional "behind-the-scenes" elements that peek out, cameras and studio equipment, echo the collection's exposed seams and frayed edges.
While the juxtaposition of Miuccia Prada's unexpected spring collection, which pushed deconstruction more towards partial destruction – perhaps even to the point of alienating some of the brand's fanbase – and elegantly simple backdrops is indeed striking, the campaign may have missed an opportunity to rise to the uniqueness of the collection. This collection showed a lot of new ideas and techniques for Miu Miu, but the campaign would not have felt out of place with any previously seen collection. The "classic elegance found in rebellion" motif feels like a commercial downplaying of the collection's voracious and gleeful slashing up of officewear, which could have provided some seriously critical thought and visual freshness for the brand.
It's not a bad business choice to work with talented and famous young women, push out simple and refined imagery, and play to the fanbase, but it's definitely not the most interesting creative one.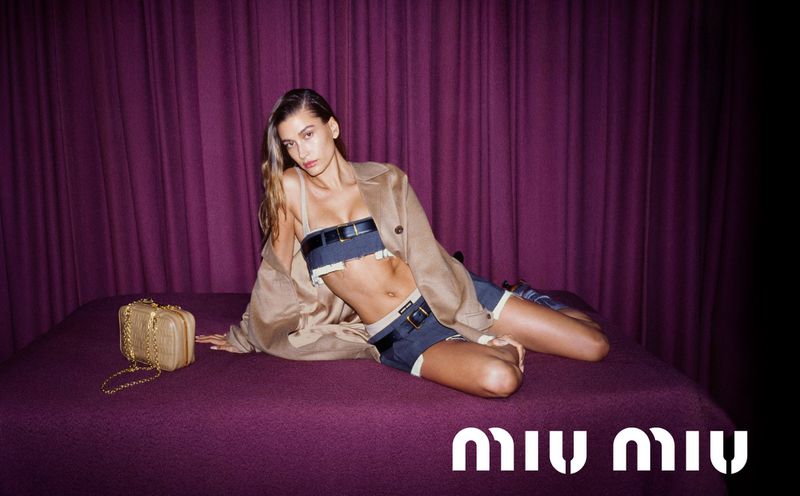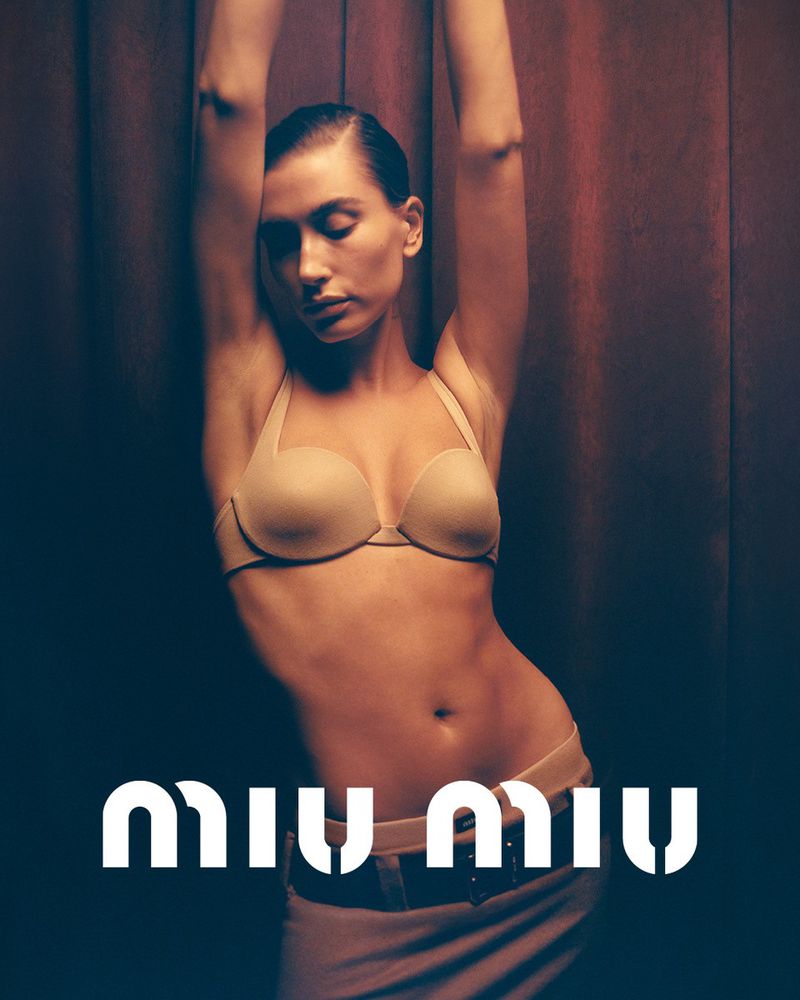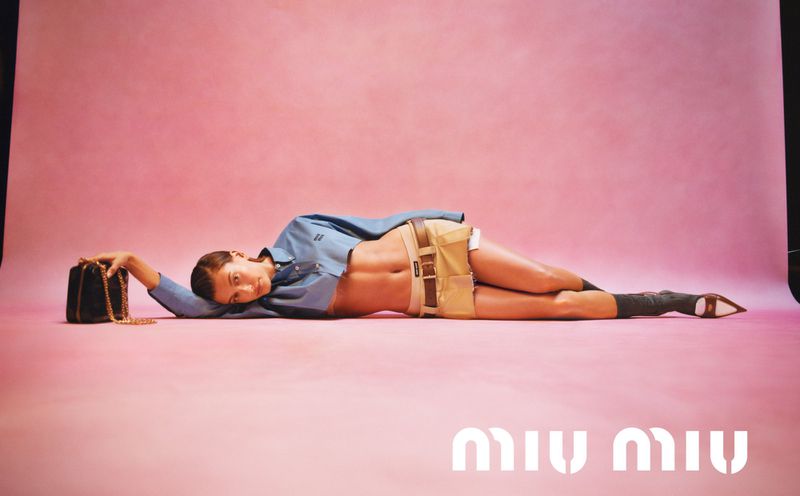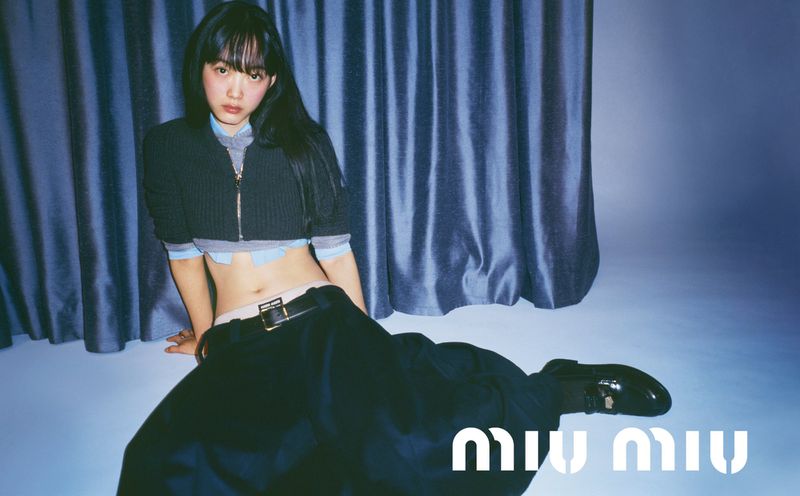 Miu Miu Creative Director | Miuccia Prada
Creative Director | Lina Kutsovskaya
Photographer | Tyrone Lebon
Talent | Alix Bouthors, Emma Corrin, Ever Gabo Anderson, Hailey Bieber, Lee You-Mi, and Mame Bineta Sane
Stylist | Lotta Volkova
Hair | Gary Gill and Holli Smith
Makeup | Mel Arter and Yadim
Casting Director | Ashley Brokaw
Set Designer | Poppy Bartlett

---