Review of Miu Miu Fleur de Lait Fragrance Spring 2023 Ad Campaign by Creative Director Miuccia Prada with Photographer Osma Harvilahti with models Alexis Sundman and Valeria Chenskaya
Miu Miu puts a playful contemporary spin on the Proustian power of flavor, scent, and memory in the launch campaign for its new Fleur de Lait perfume. The campaign features direction and photography by Osma Harvilahti.
Miu Miu's lates eau de parfum is inspired by mango pomelo sago, a popular dessert that originated in Hong Kong that, as its name implies, is bursting with fresh summer flavor. The campaign film opens on a shot that playfully reimagines the fragrance bottle as the dessert itself (à la Is It Cake?), with our protagonist gleefully biting into a spoonful.
Set to the familiar bombastic energy of "In the Hall of the Mountain King," the film proceeds to follow our heroine down a whirlwind of joyful summer days spent with friends – a narrative concept that pays homage to In Search of Lost Time, where the taste of a madeleine cookie in tea unlocks a multiple-novels-long recollection of almost forgotten memories.
The campaign puts a welcome and refreshingly idiosyncratic spin on the typical fragrance campaign formula, developing a stronger and more relatable narrative and a more fully realized and unique visual world. It also uses the notes of the fragrance itself as visual motifs, smartly connecting the literal sensory experience of it with scent's ineluctable power to conjure up ephemeral emotions and memories.
It's a blend of intelligence, playfulness and idiosyncratic femininity that feels distinctively Miu Miu while also showing us a fresh new side of the brand.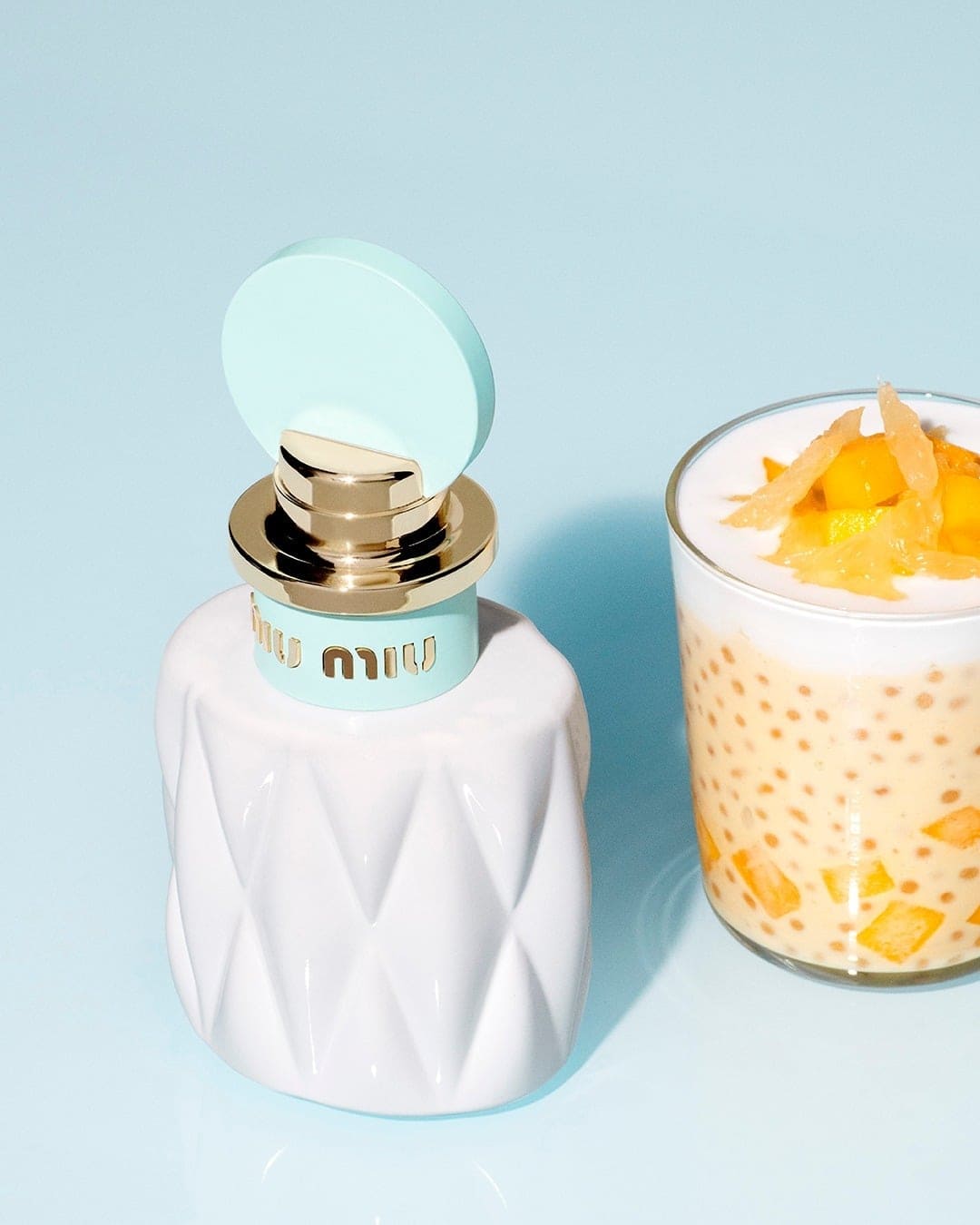 Miu Miu Creative Director | Miuccia Prada
Photographer | Osma Harvilahti
Models | Alexis Sundman, Valeria Chenskaya
Stylist | Anita Szymczak
Hair | Yuji Okuda
Makeup | Satoko Watanabe

---