---
Review of Miu Miu Spring 2023 Fashion Show
The Meaning of Fashion
By Dao Tran
Miuccia Prada had a few things on her mind this season, starting with questioning "the purpose of fashion, its reason. Its usefulness in society and in culture today." To her, it is important that fashion functions, and to that end, she put pockets everywhere. Something that we got excited about over at Sacai yesterday, although different. They have heard our cry for somewhere to put our bits and bobs, with Miu Miu not only splashing workman's pockets over its garments, but also translating them into their hit micro minis, shorts and even bandeau tops. These are also sure to be top sellers as their predecessors – the micro mini was so popular, when they were first released, you couldn't even try on the samples in the stores for size because they had been presold and actually belonged to people. (By the way, they're not actually that short, only the samples are, but the ones they put in production are probably 5 centimeters longer.)
The last two seasons did so well, there were holdovers from them, which should make a lot of consumers happy. New additions include ombre leather or distressed denim pieces, most notably in a surprising updated version of the "Canadian suit." The leather blouson and pants are reminiscent of Prada in the 90s, but come in a more relaxed silhouette.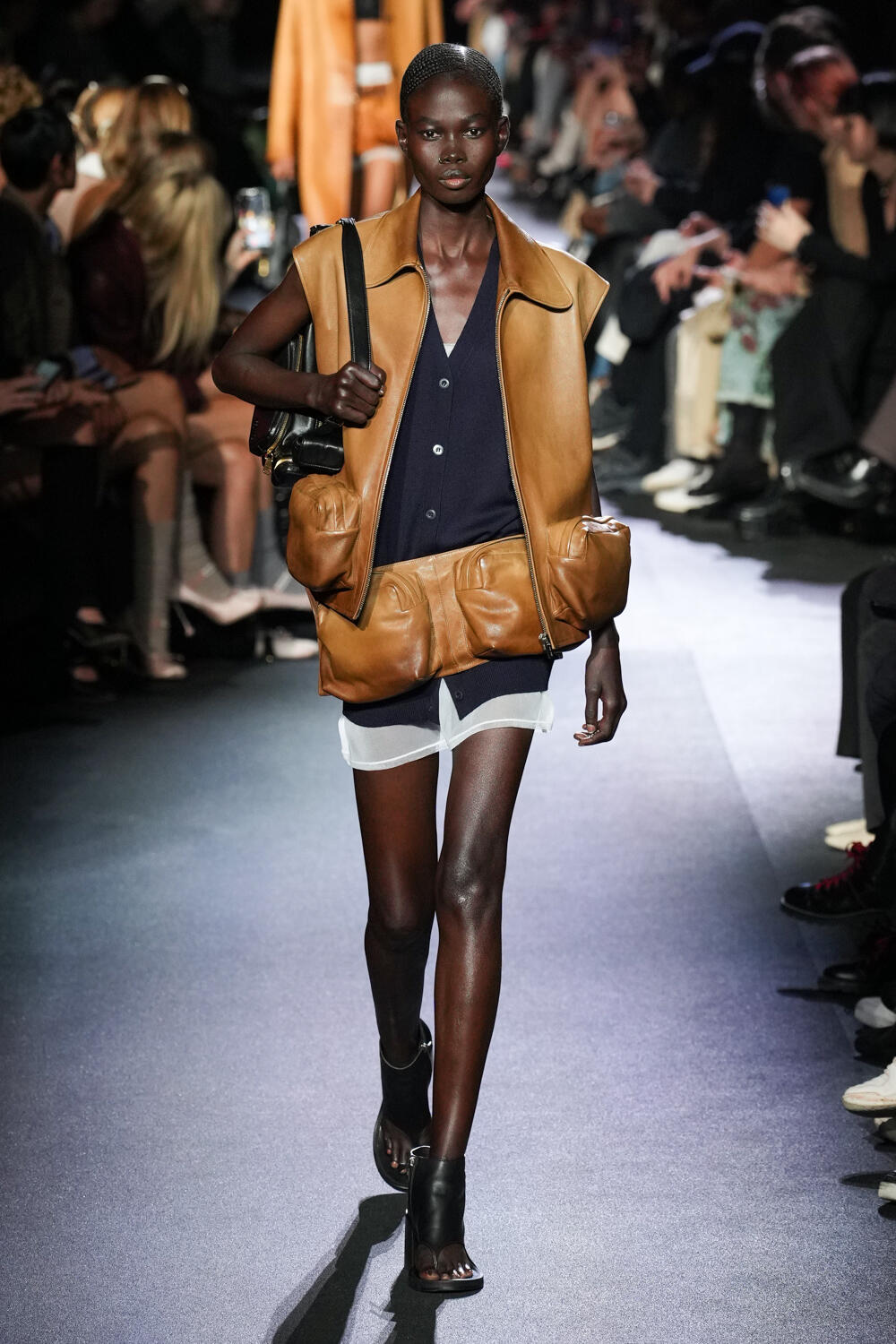 Anti-ostentation is also important to Miuccia, and the layered cotton or nylon looks in subdued tones speak to that. Nevertheless, there is a complexity to them – for example, the layering induces subtle surface textures which at first are reminiscent of Y/Project's materiality with the folds. And while nylon is not a high end material, Prada owns it, and the cut and pattern of these pieces is quite complex, with boning and corsetry to create new shapes.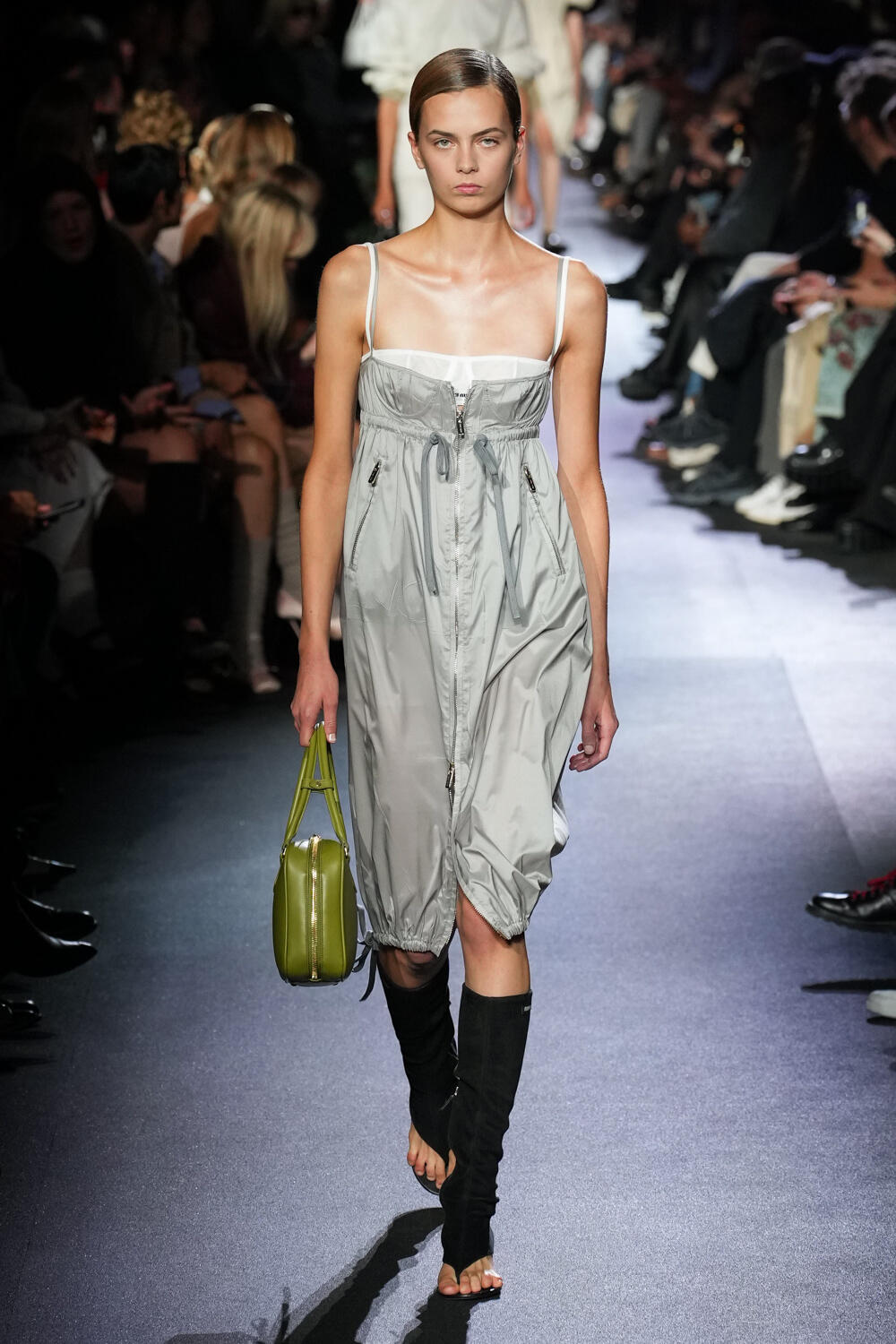 The collection was titled "In Translation" because Miuccia sees designing clothes as a challenge of "how to translate a feeling, a mood, a concept, into an object. This collection is about fashion born from reality, and born for reality." Our reality is such that has seen her embrace all genders in casting the last two seasons and styling them in fluid looks, something we welcomed and fully champion. It is now so natural that it is not even evident or remarkable, which all the more makes the case for fashion moving the needle and the responsibility that we should take to push for these paradigm shifts, one skirt at a time.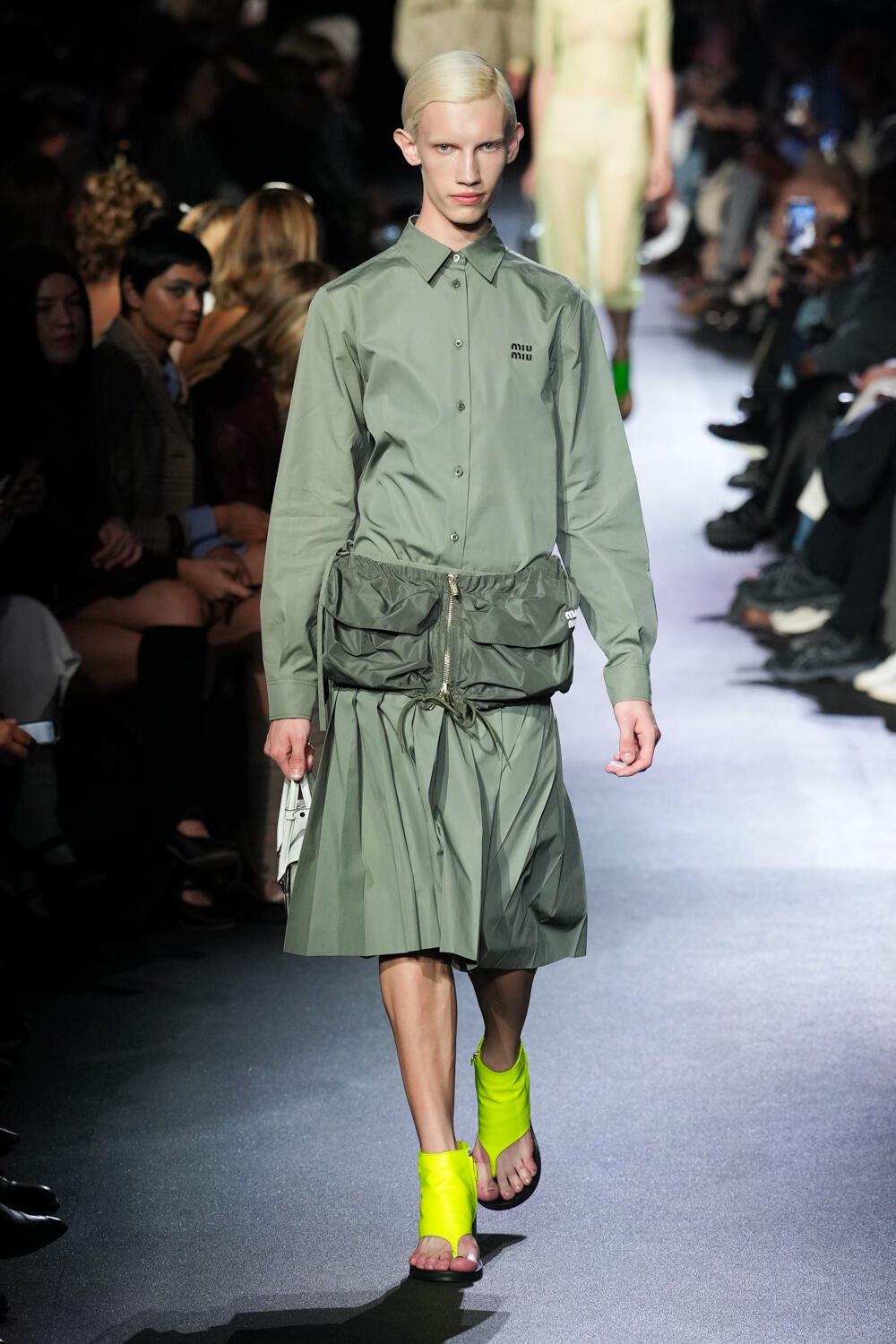 As a form of expression, fashion is the first line of communication before we even open our mouths. Literally everybody participates in it the moment we put on clothes in the morning.
And it is often more effective in changing perceptions than hammering people over the head with proselytizing or reasoning. Soft politics is not about winning elections, but people's hearts. The best example is South Korea taking over the world with K-pop. Miu Miu is taking over the world with considered design that is at once covetable.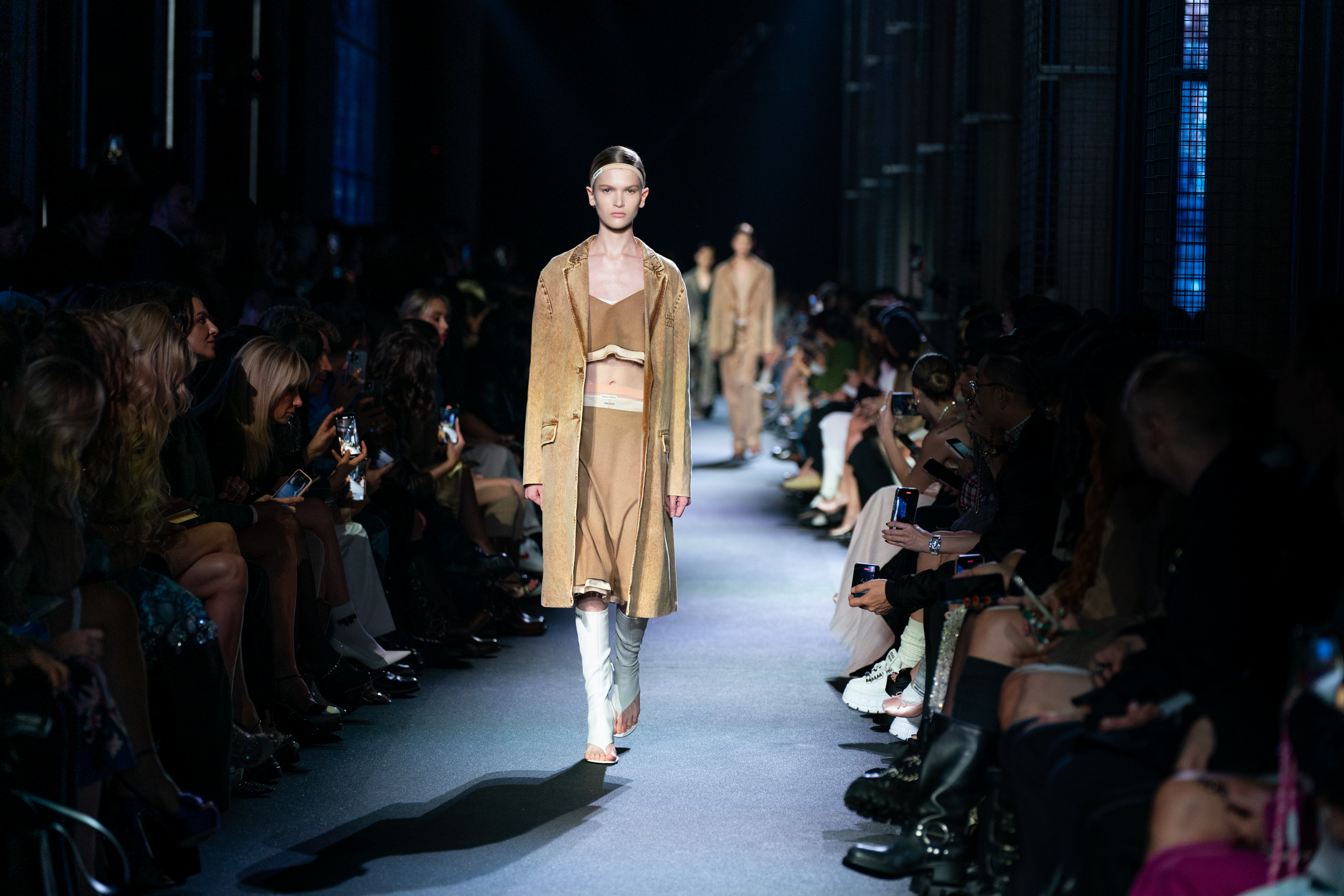 ---