---
Brigitte Lacombe is the camera behind the camera. A renowned cinematic portrait photographer, Lacombe has captured scores of actors and auteurs in breathtaking black and white, from Meryl Streep to Martin Scorsese, Miuccia Prada to Sofia Coppola. And she's showing no signs of slowing down.
Now the photographer is stepping in front of the camera for the eighteenth installment of Miu Miu's Women's Tales series of short films. Simply titled "Brigitte," the film is directed by Lynne Ramsasy, an iconic force of modern film in her own right. The two are a natural fit for each other: Brigitte has worked as a portraitist on Lynne's films in the past, where they quickly sensed a connection. Brigitte's characteristic charm and insight allowed Lynne to open up before the camera in a way she never had before. "I hate having my photo taken. Brigitte was the first person who captured me," recalls Lynne. "She cast a magic spell. I wondered, 'how did she do that?'"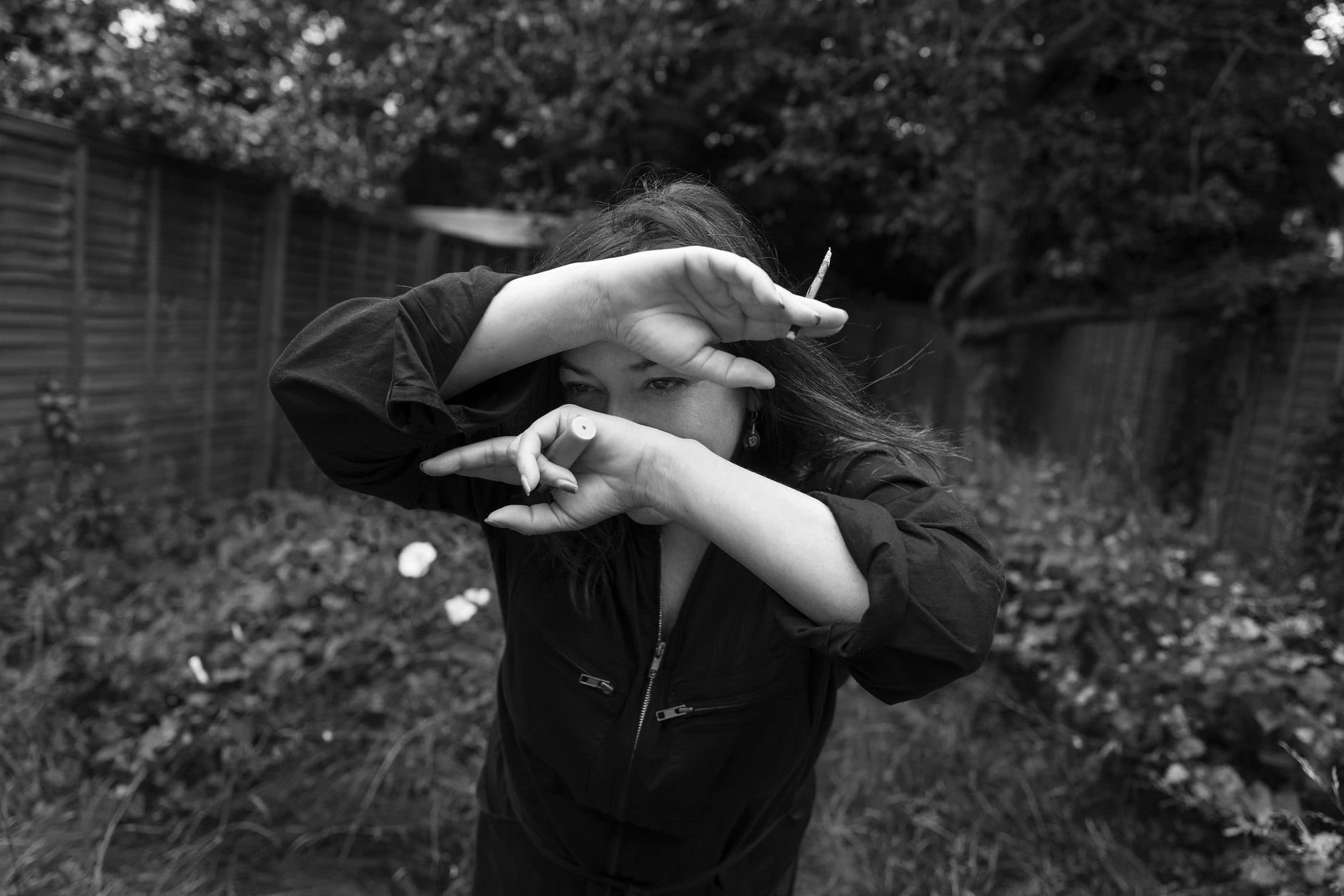 The film offers an enchanting glance into the artistic rhythms of these two women. We see Brigitte capturing photographs in a cavernous hydraulic factory in London, an understated but fantastically lit setting which provides the perfect backdrop for her elegantly simple portraits. The boundaries of who is directing and who is directed begin to blur as Brigitte coaxes the next pose out of Lynne, while Lynne's film crew whirls around them. Played over this monochrome exploration of seeing and being seen, we hear pieces of an intimate conversation between Lynne and Brigitte. They candidly reflect on life and their work and how the two intertwine, what it means to try to see someone and to be seen.
Especially noteworthy about the film is its sense of sisterhood and collaboration. Brigitte has worked on almost all of the Women's Tales films, she is already part of this family, and the inclusion of Lynne, which feels both natural and special, heightens the feeling. In catching a rare glimpse into the life of one person, we see that life is not lived only individually, and we gain an understanding of all the dedication, determination, and love that form a single artist, a single moment, a single portrait.
Miu Miu Creative Director | Miuccia Prada
Director | Lynne Ramsay
---