---
Miu Miu presents "Nightwalk," the 19th installment of their Women's Tales series of short films. Directed by Malgorzata Szumowska, the film premiered on February 11st in New York at Village East Cinema. Set in Catholic, conservative Poland, it tells the story of two queer people struggling to find comfort and freedom in their own identities within a social structure that does not accept them.
When we are first given a glimpse into these two lives, they seem to fall neatly along traditional gender lines: a girl who fights with her mother, a boy who feels distanced from his own family. But as their nightwalk begins, our assumptions are turned on their heads. Accompanied by gorgeous cinematography and symphonic swells, they walk through the city and shed the items of clothing that had confined them to their assigned gender roles. When they finally meet each other, they have swapped, the "girl" wears a tracksuit, her long hair tucked up under her beanie, and the "boy" a blouse, skirt, and heels, completing the look with makeup and hoop earrings. They look into each other's eyes, not moving, simply seeing, and accepting. But while they stand still, the camera dances. It swirls dynamically and elegantly around the pair, mimicking the internal elation of finally being able to be oneself.
Though not exactly a silent film – there is sound and music, but no dialogue – silence has a powerful presence throughout. At first, this silence is oppressive, suggesting an inability to speak one's truth. To break this silence would be a violation. But when the characters silently meet, there is no need for words. The simple act of recognizing and accepting is enough.
The film is sensitive and beautiful. It captures honestly the injustice and despair of being forced to be someone you are not, then finds a message of love and hope in the eventual overcoming of this injustice through solidarity and acceptance. Feminism must be trans-inclusive, and the way Malgorzata Szumowska highlights this issue is brilliant and inspiring. We are grateful to Miuccia Prada for giving woman artists like her a place to raise their voice and work to make the world more beautiful and accepting.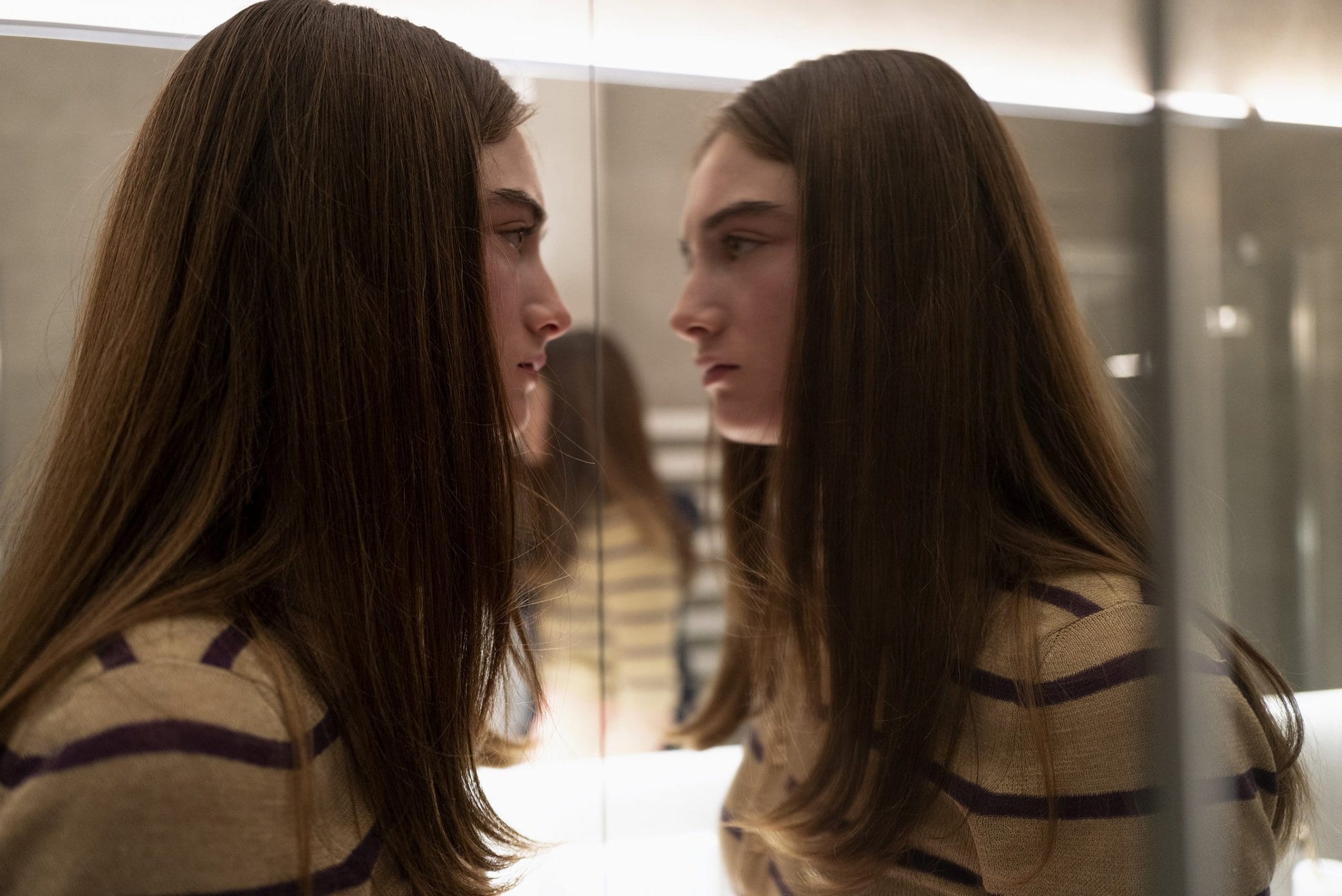 Miu Miu Creative Director | Miuccia Prada
Director/Writer | Malgorzata Szumowska
Cinematographer | Michal Englert
Exec Producer | Max Brun
producer | Agnieszka Wasiak
Film Editor | Wojciech Wlodarski
Actors | Raffey Cassidy, Filip Rutkowski, Maja Ostaszewska, Magdalena Walach & Marek Kasprzyk
Music | Hania Rani
Hair | Kacper Raczkowski
Makeup | Aleksandra Dutkiewicz
Casting Director | Magdalena Szwarcbart
Production Design | Jagna Janicka


---