---
Review of Molly Goddard Spring 2022 Fashion Show
Effortless, fuss-free dressing speaks volumes.
By Lizzy Bowring
Molly Goddard refrained from presenting a physical show this season. Instead, she opted for hosting a small number of private appointments, and so as not to disappoint her growing number of Goddard enthusiasts, offered them a 'by invitation', digital show.
The presentation was small, focusing on easy translatable pieces that can be dressed up or down, depending on the mood.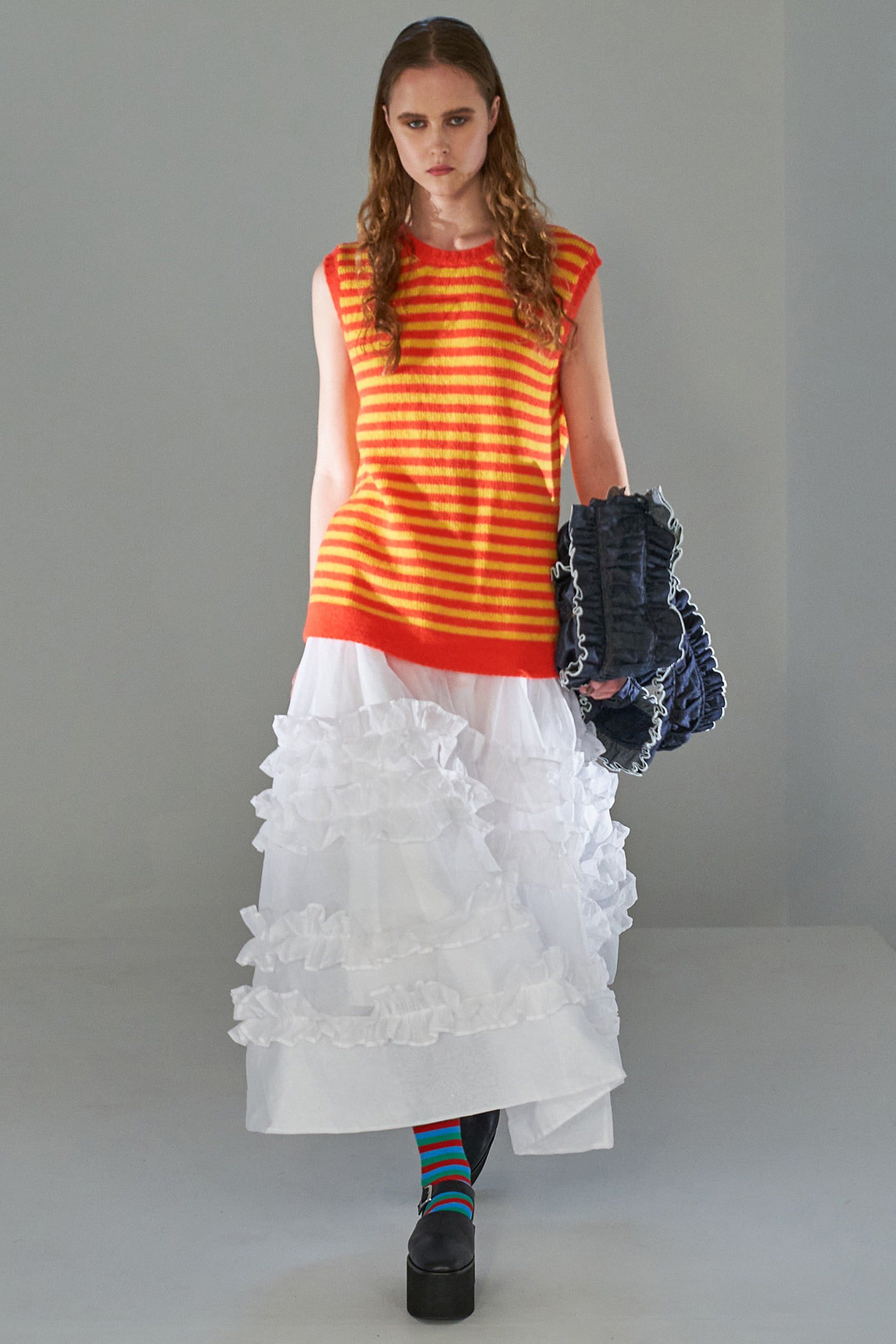 The trick with Molly Goddard pieces is to find that fine line between overt volume and simple oversized lines. This season, she opted for the latter in paired down silhouettes rather than her usual gorgeous tulle dresses, where construction and volume have always been key to her work.
Goddard continued with the techniques she is known for, including shirring and tucking. Perhaps her recent motherhood inspired the simple hand smocking detail, which came to the fore in contrast blue stitching on several lovely pieces.
Particularly engaging was the opening look, a voluminous cropped smock top worn over the covetable baggy jeans that she began selling in Spring/Summer 21.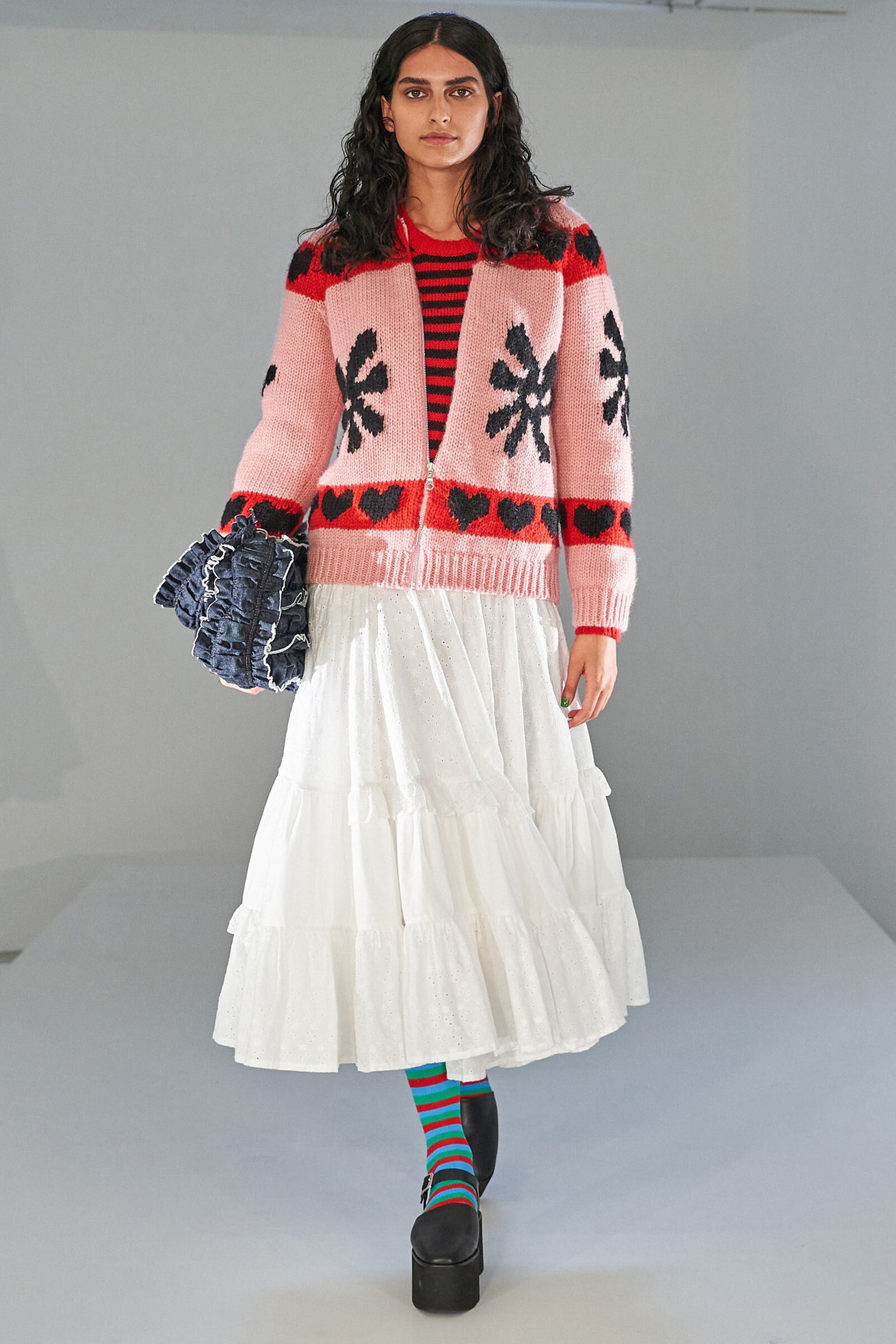 Cotton dresses that were easy to understand bore puff hem details ( again, another growing trend). At the same time, her signature tulle, always a great canvas for colour, came in a palette of pale coral, highlighter lemon yellow and vibrant pink, which hit the joyful button and, in particular, offered up perfect vibrant combinations for her uncomplicated striped sweaters.
Shoes came as metallic ballet flats again, and just as her oversized squishy bags, complemented these easy to wear pieces. Again, it was all effortless, light, fuss-free dressing.
---