---
Review of Molly Goddard Spring 2023 Fashion Show
Molly Goddard's Main Character Energy Never Misses
By Angela Baidoo
Following in the path of her peers, Molly Goddard is levelling out with her brand and finding a state of equilibrium. The main character energy that comes from the act of wearing a frothy Goddard creation is being accompanied by a more streamlined sibling who brings with her a tougher exterior that is evolving the brand.
The Goddard greatest hits were all there, but this season saw the introduction of a sexier edge coming through that was inspired by the 80s and all the high-school rom-coms that popularised the decade. The shows setting of a school-style gymnasium couldn't have been more apt as prom-style bandeau dresses with puffball hems, and strapless shapes with ruffled tiers paraded across the hall, just waiting to be picked for a dance.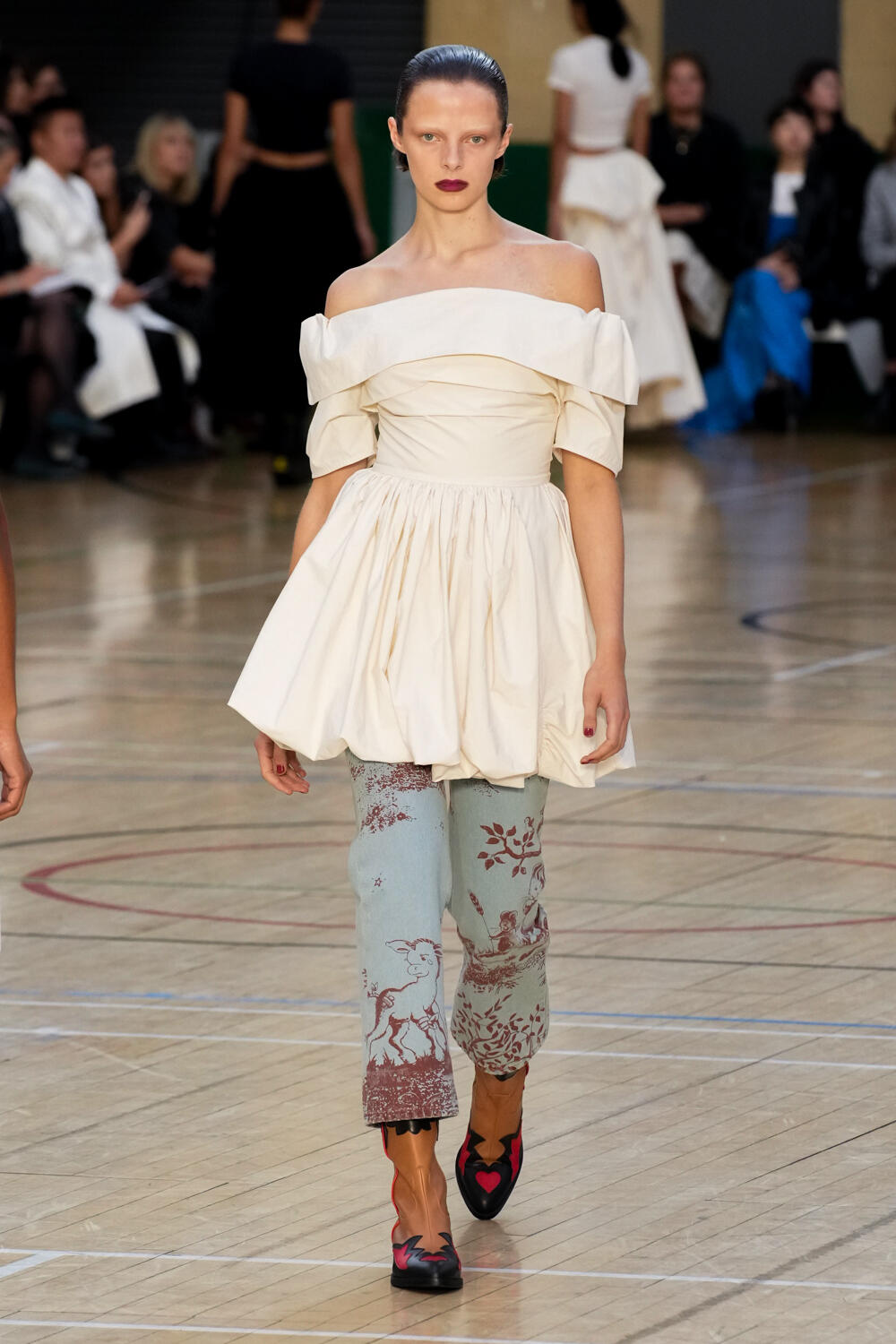 Goddard never compromises on what makes her brand stand out from the crowd, but the designer is learning the importance of building out a range of layering separates, allowing her customer to access her at all price points
Since introducing menswear back at the beginning of 2020, the Molly Goddard man has taken on a boyish charm in peach-flavoured cable cardigans complete with hood and ruffle-trimmed tailoring which featured a shrunken blazer, reminiscent of school-style hand-me-downs.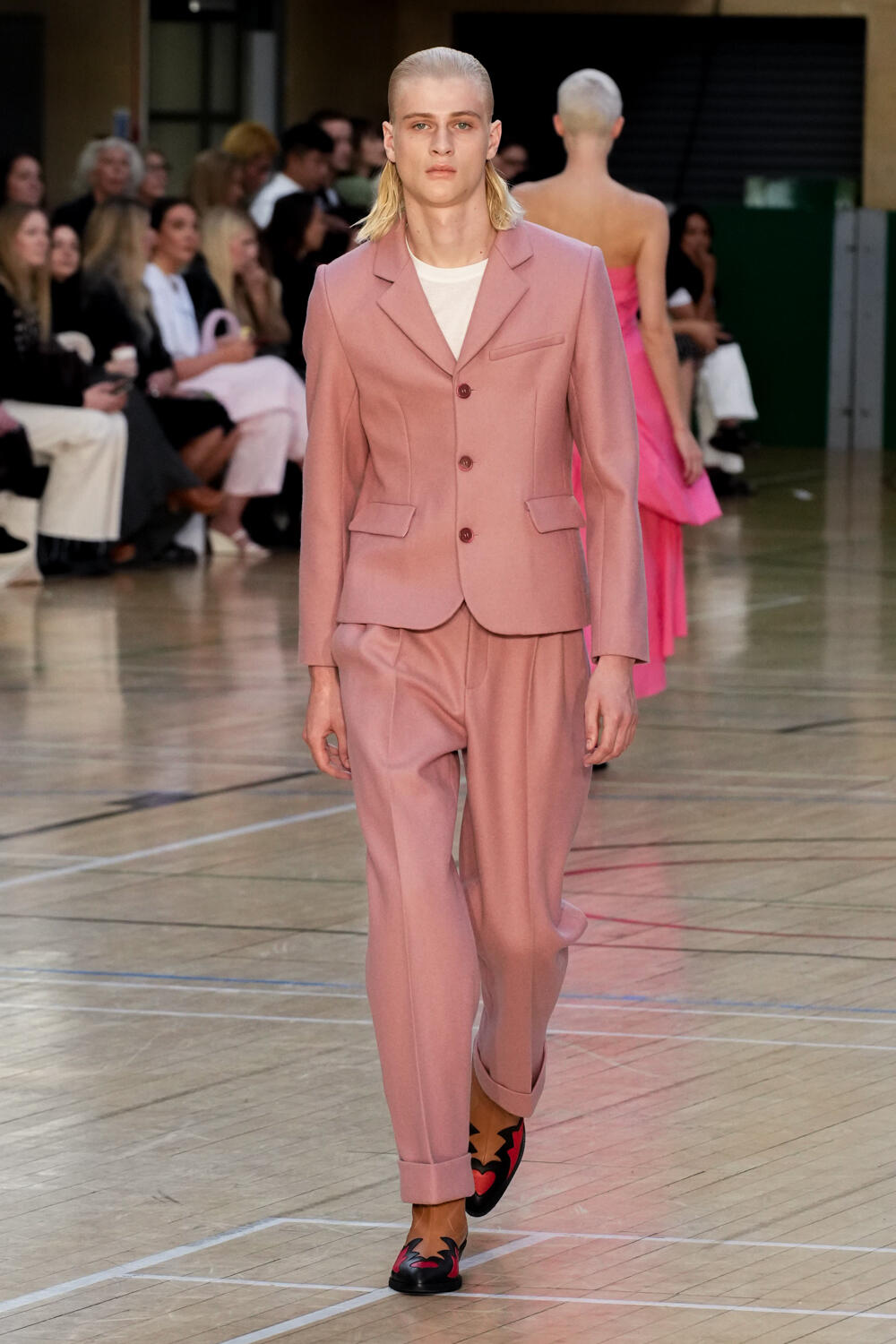 The nostalgia for simpler times was captured in the designer's choice of print that was applied across denim, dresses and sets. Reaching back to childhood nostalgia, the print had a vintage disneyfied aesthetic, that would have likely graced the nursery walls of older Millennials. Here storybook scenes in monochrome and technicolour give straight-cut cropped denim and ruffled skirts an off-kilter look.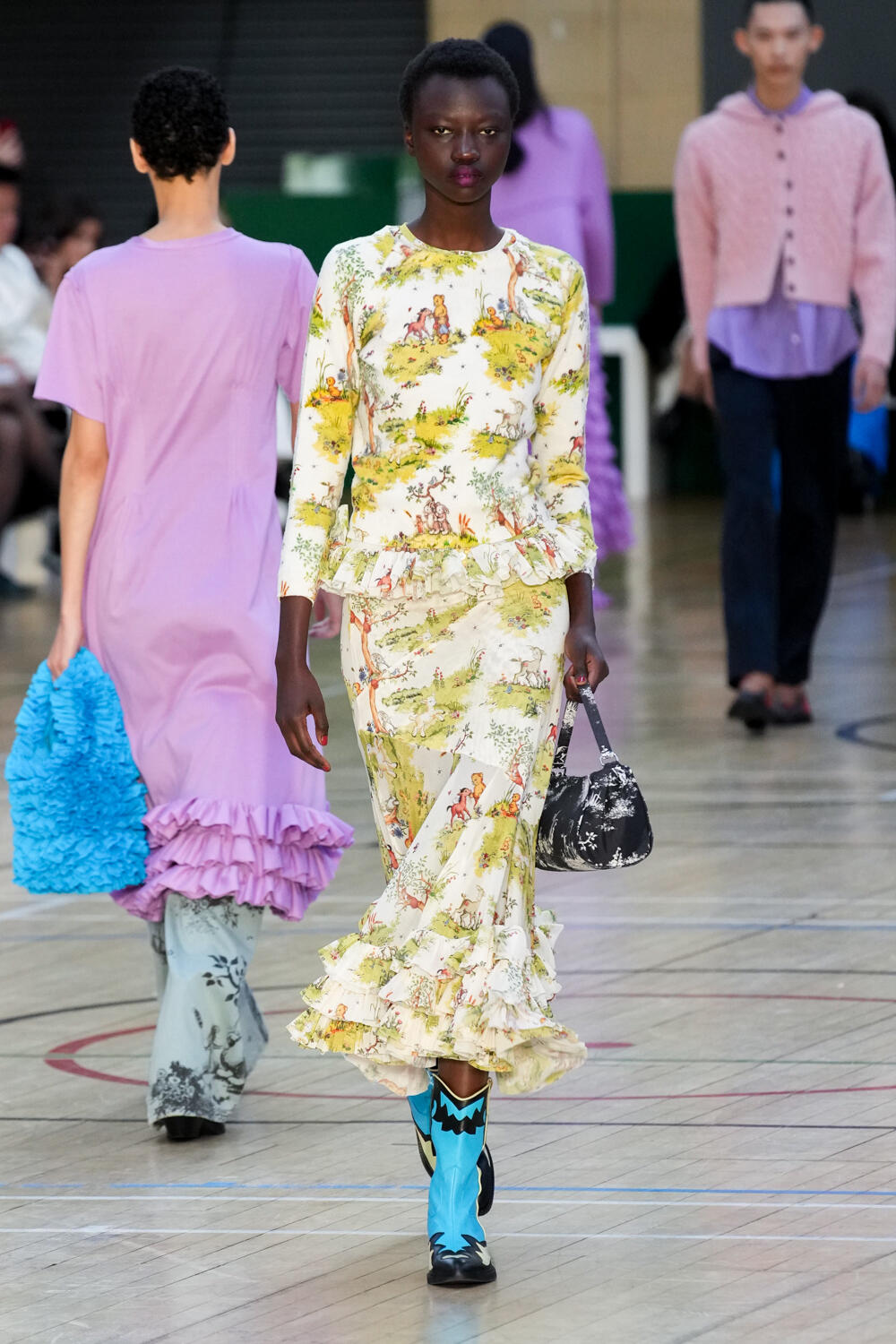 Separates were particularly strong this season and showed Goddard's deft ability to outfit build for day – a sheer polka-dot peplum blouse and cropped jeans had a thrown-together quality that just worked, especially with the addition of a classic cowboy boot in lipstick red or azure blue creating a modern thrifted look.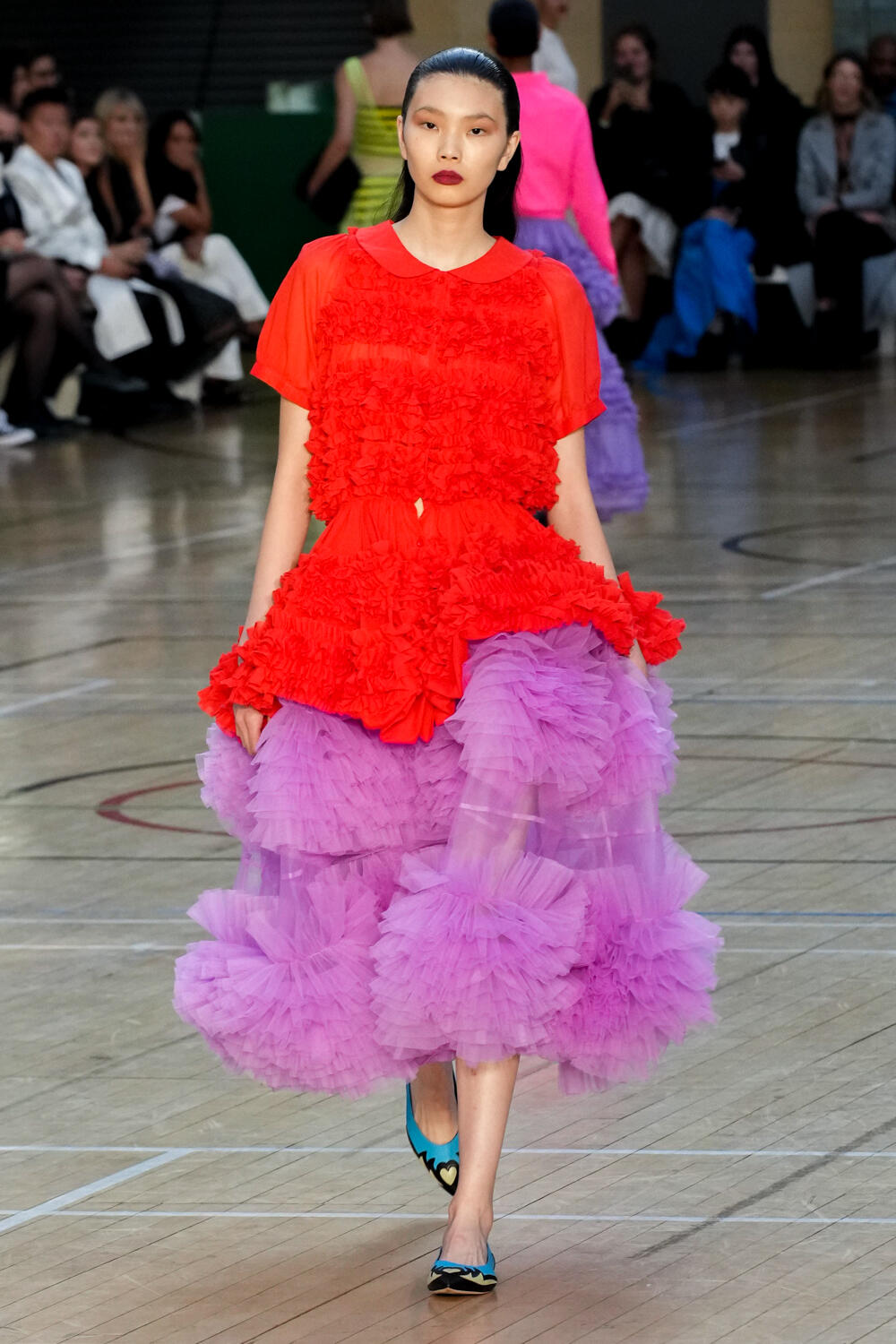 In these dark times, we could do worse than reach for a neon-drenched tulle dress for a 'Hit of Happy'
The sweetness was cut through with a jolt of fluoro – where we saw neon green popping up again on knits and gowns as a key colour for the season – which revived the brands signature voluminous tulle dresses and will give her fans a reason to buy. Because in uncertain times when all that can be seen over the horizon are dark clouds, who couldn't use the power of highlighter pink, or yellow, or green in a sheer frou-frou dress for an instant 'Hit of Happy'.
---