---
Moncler Genius Show, Conceived Of In 2018, Moves Out Of Europe For 2021
Remo Ruffini is taking the show on the road for 2021, relocating his Moncler Genius project from its Eureopean base in the mountains of Italy to the mountainous China.

Concieved in 2018, the first Moncler Genius Show took place underneath the arches of Milan's Central Station. There we saw a collection of innovative puffer jackets, coats, and dresses from eight designers as they presented their works in a series of 10 shows in intricately staged tableaux-vivants. For its most recent iteration in February of 2020, the show grew to a carnival size presentation featuring designers like Rick Owens, Jonathan Anderson and luxury travel brand Rimowa.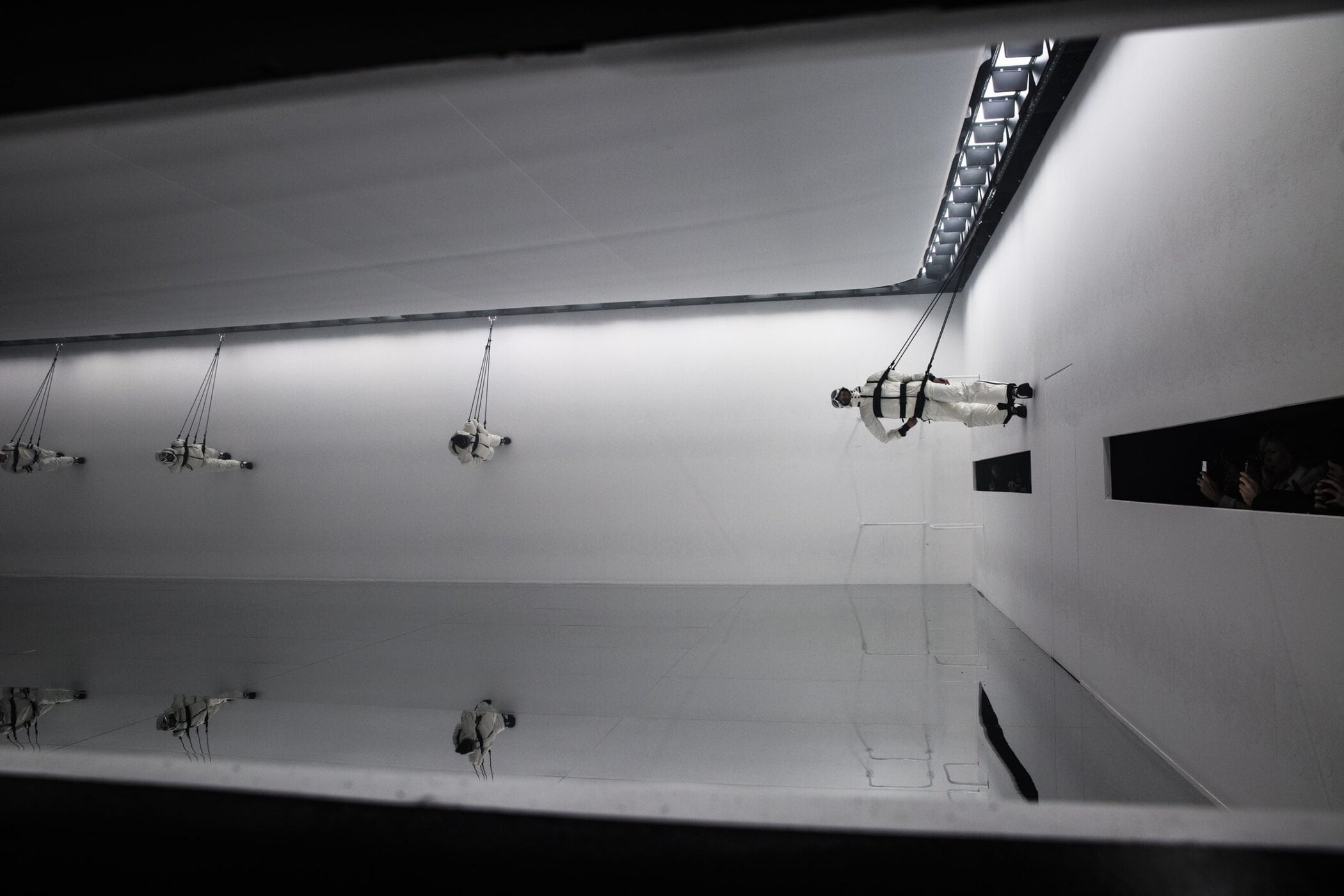 In anticipation of the show's trip to China, Moncler has renamed the project 'Moncler Genius 2021, One House, Different Voices to All' and indicated their intention to implement an original format and schedule. "The presentation will be moved from February to September, and will consist of events broadcast from China across time zones to the world whilst retaining a slot within the Milan Fashion Week calendar," the house explained in a release. 
By moving East and adopting a broadcasting strategy, Moncler Genius further explores the pervasive immateriality and expansive reach of digital communication, turning into a media act able to talk to customers directly, wherever they are and whatever platform they hover around.
Going on to add: "In this multichannel approach, the conversation and exchange between the brand and the customer takes center stage, and the customer keeps an active role. The physical experience includes online participation and active interaction and includes everybody,"
No details on the collection of designers Moncler will be feature in this iteration of their Genius project, so keep checking in with us to stay on top of the story as it rolls in.
---