---
Review of Moncler Lunar New Year 2021 Ad Campaign by Creative Director, Photographer, & Director Leslie Zhang
Moncler welcomes the Lunar New Year with impeccable style in a new campaign by director Leslie Zhang. Overseeing a large production crew, Zhang delivers a vision that harmoniously fuses dance, Kung Fu, theatricality, and architecture.
A rising star of the Chinese creative scene, Zhang has previously worked with Moncler in adding his unique perspective to the Moncler Voices series, and so was a natural choice to frame the Lunar New Year from his personal viewpoint. The Shanghai resident envisioned the shoot as a celebration of Chinese culture – a meta-iconography that draws its symbols from the worlds of Kung Fu, uniform, and traditional Chinese architecture.
The imagery combines traditional architectural elements with a futuristically minimalist, almost cyberpunk style. These aspects are unified through a slick color scheme of red – the go-to color for Lunar New Year due to its associations with luck and joy – white, and black. Finding an elegant visual language expressed through motion and stillness, martial artists occupy this space dynamically, and create a powerful sense of rhythm through the spatial relationships of their bodies. Clad in matching Moncler uniforms, these figures strike us simultaneously as soldiers and performers.
Many Lunar New Year campaigns seek to connect with their audience through language and narrative, capitalizing on the idea of resolutions or attempting to inspire us to take action. Instead, Moncler seeks to embody the spirit of the new year through pure aesthetic.
Thanks to the masterful work of Zhang, the potential risk pays off. Though the campaign feels more abstract, it makes the kind of impact that is only possible in an absence of words, in the realm of the visual and physical – a fitting way to welcome this Year of the Ox, a year where action seems more important than ever.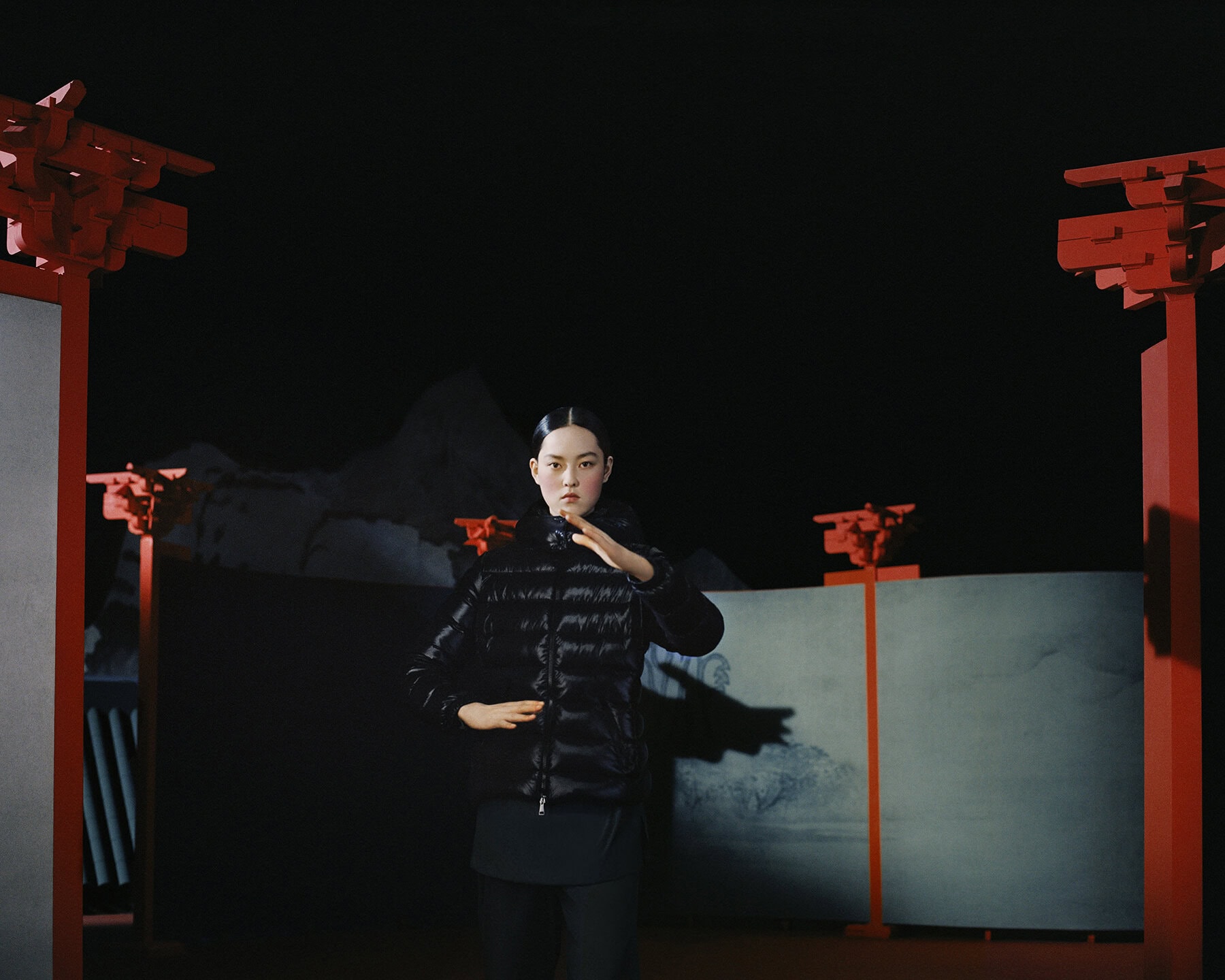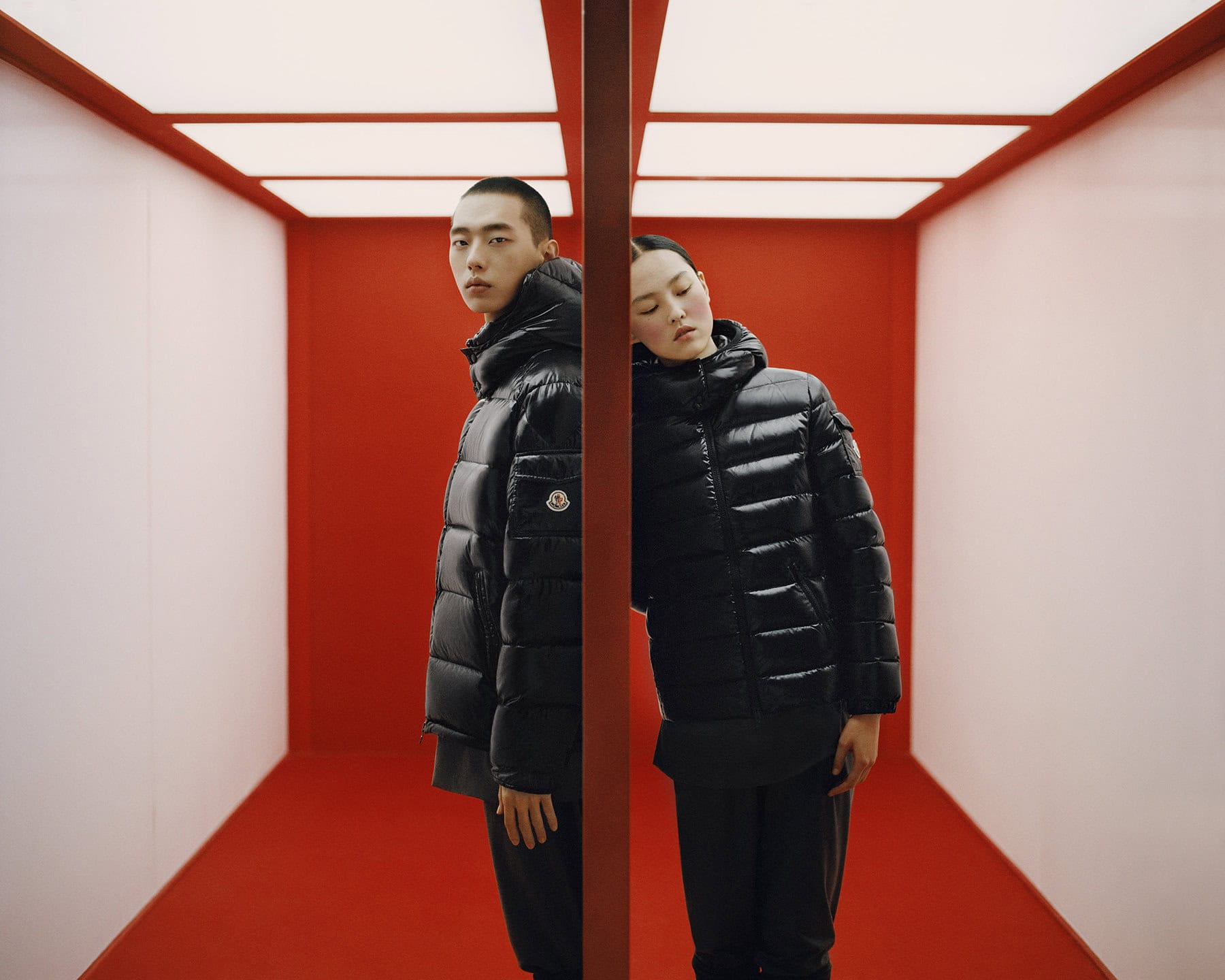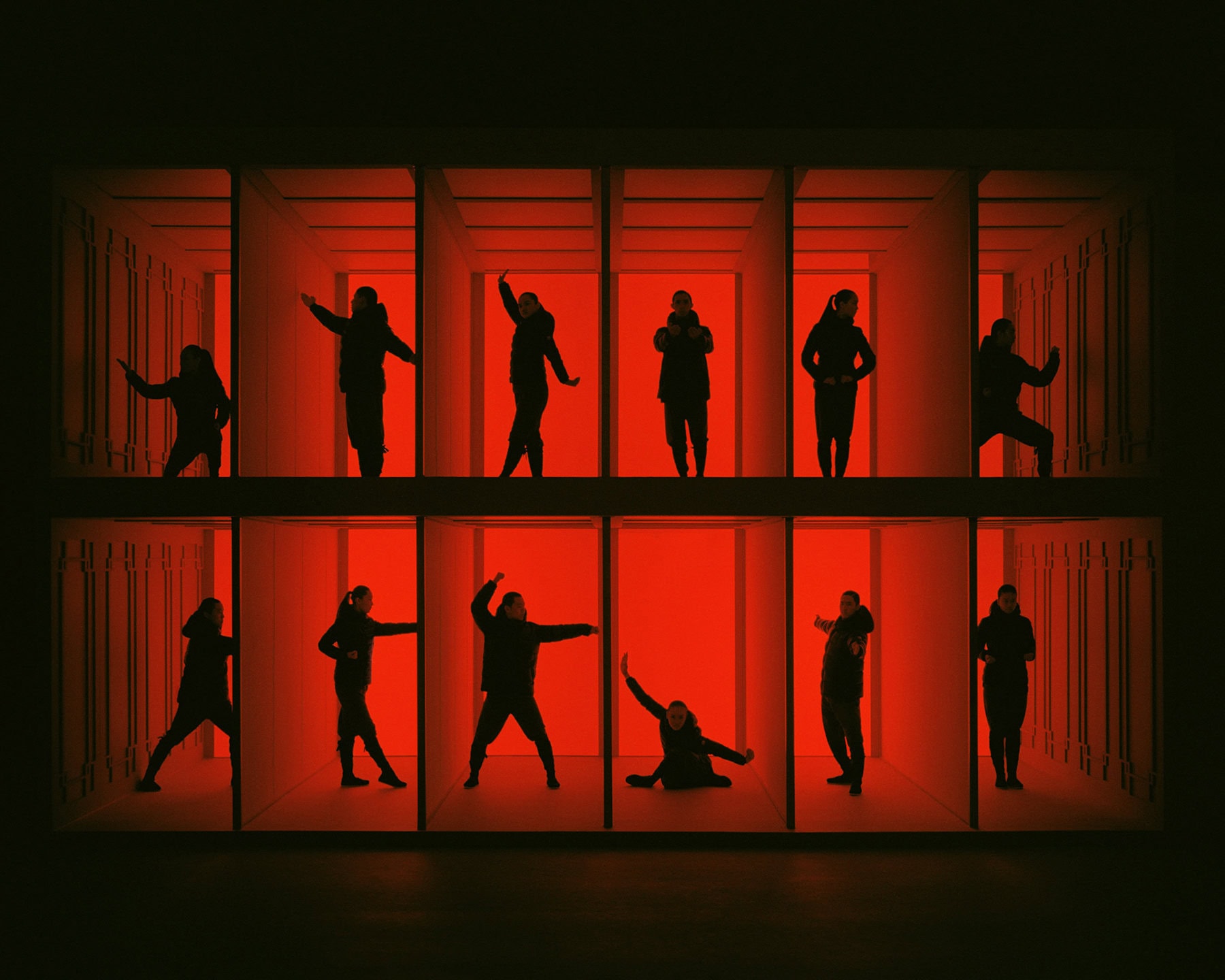 Art Director / Photographer / Director | Leslie Zhang
Executive Producer | Adam Chen
Assistant Director | Mathilda Ma
Director of Photography | Wencao Zhou
Editor | Yurui Chen
Composer | Linfeng Li
Talents | Hanming Chen, Bo Deng, Kexin Du, Longxu Fu, Xue Gu, Yi Liang, Chenhui Liu, Fanqi Ma, Yunfei Ma, Jiazhe Shen, Yirong Wang, Zhenyu Xu, Yuting Zhang, & Xiaofeng Zhou
Fashion Director | Lucia Liu
Executive Stylists |Tina Park & Jingjing Hao
Hair | John Zhang
Makeup | Yooyo Keong
Production Designers | Beiyuan,Shujie Chai, & Tong Zhang
Production Managers | Xiaolin Jiao, Daimei
Producer | Oolong Zhang
Assistant Producers | Zhicheng Li, Zijie Zhao, Chenze
Casting Director | Vince Lou
DMX Control | Leigang He
Colorist | Yang Li
Retoucher | Tovoo
Digital Calligrapher | Guoqiang Zhang
Martial Art Choreographer | Ke Zhu
Set Builders |Ruiping Lu & Jun Ma & Yifei Wang
Presented by FUWAFUWA
---