Rick Owen's last project with Moncler revolved around a customized tour bus that created an aesthetic bubble with interiors… and clothing to match… for a road trip to Michael Heizer's Master Earthworks Double Negative and City in Nevada, USA.
Owen's project this time around gets more intimate – reduced to a more introspective bubble – a silent sleeping pod that's a cross between a meat locker and an Egyptian tomb… again, with a wardrobe to match.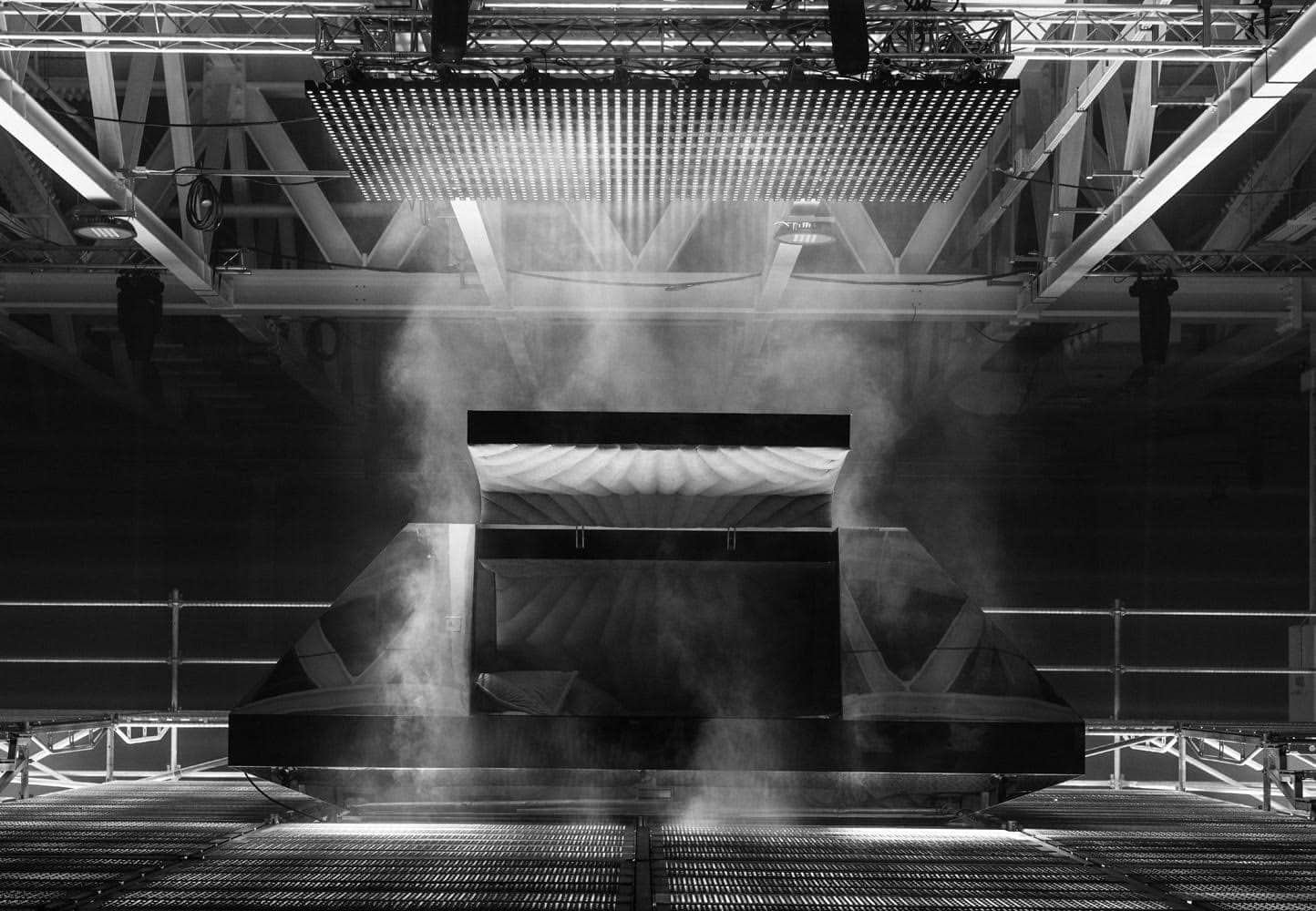 – Steel soundproof isolation sleeping pod with regenerative oxygen concentration feature – lined and insulated in organically-dyed recycled nylon, exclusively developed with moncler for this pod and its coordinating clothing capsule
– Temperature controlled ventilation system
– Internal sound, lighting, and video system
– Refrigerated storage
The bed will be available to order through the Owenscorp Furniture Division.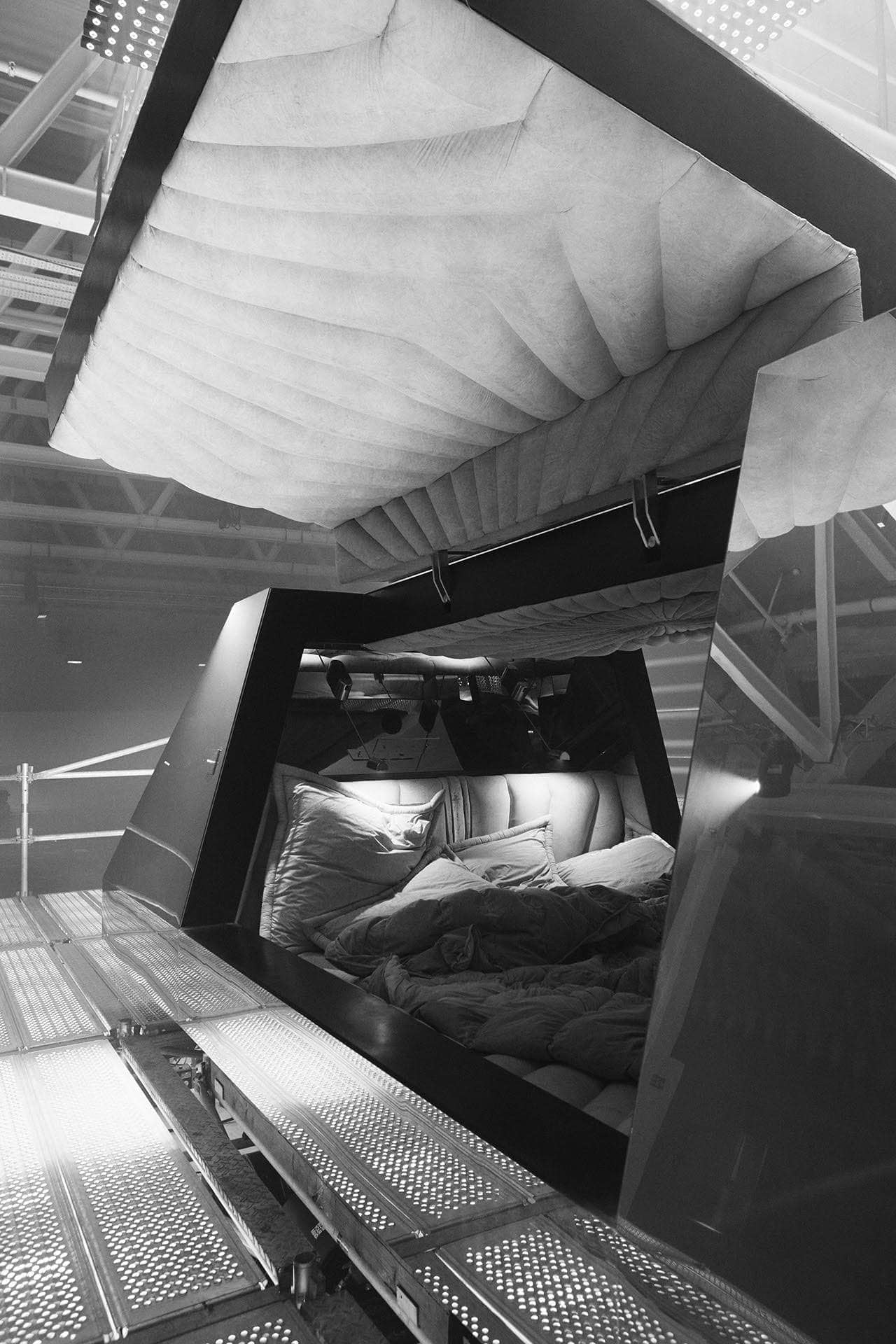 Casting – AMC Casting (Clm)
Hair – Duffy (Streeters)
Makeup – Daniel Sallstrom (MA World Group)
Music – Pandoras Jukebox, Clara Cuvé, Brutalismus 3000
---