Review of Moschino Lunar New Year 2023 Ad Campaign by Creative Director of Agency X with Photographer Y with models Z
For their Lunar New Year 2023 campaign, Moschino has teamed up with Bugs Bunny to welcome in the year of the rabbit.
Moschino's classic styles have been "Bunnified" with the pairing we didn't know we needed. Using the familiar red Looney Tunes tunnel as the campaign's background is a lovely way to tie in the festive and traditional red associated with the lunar new year. Accessories and outerwear take center stage with the campaign showing off a new leather jacket and a variety of Bugs Bunny themed handbags.
In the wake of several red washed Lunar New Year campaigns, Moschino stands out with a campaign that's strikingly commercial. Dancing on the edge of ringard but pulling through as just plain fun, this collection is full of conversation starting pieces from Bugs Bunny shaped heels to the classic Moschino Biker Bag now adorned with bunny ears for the occasion.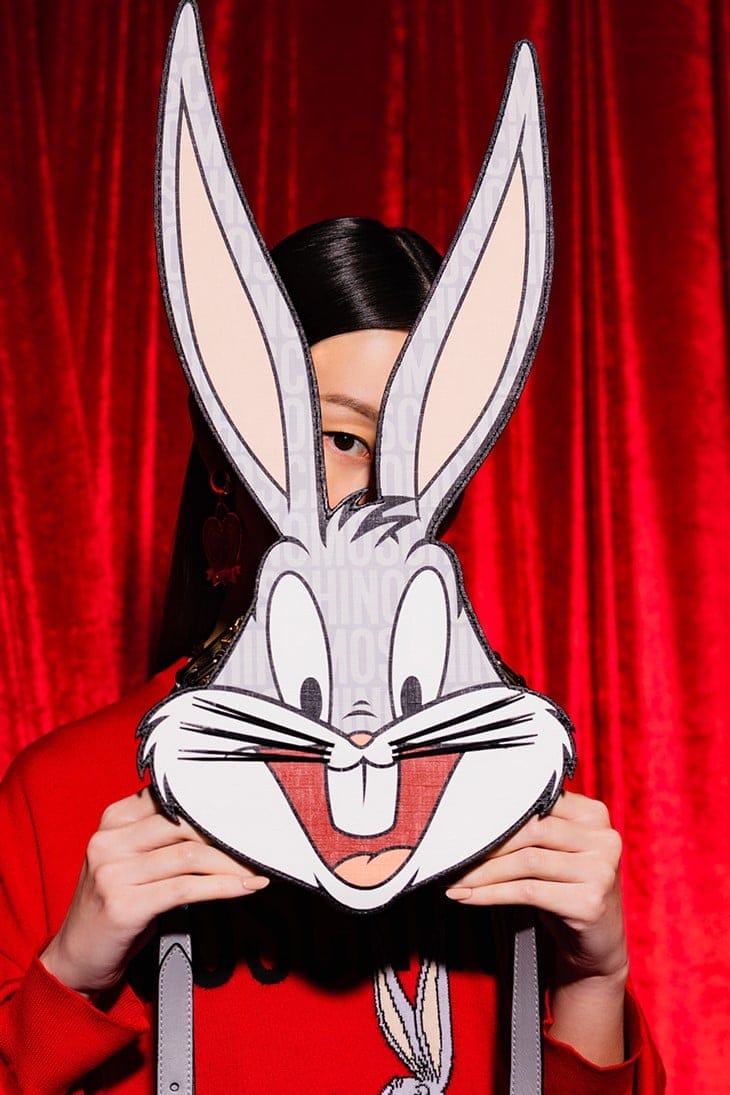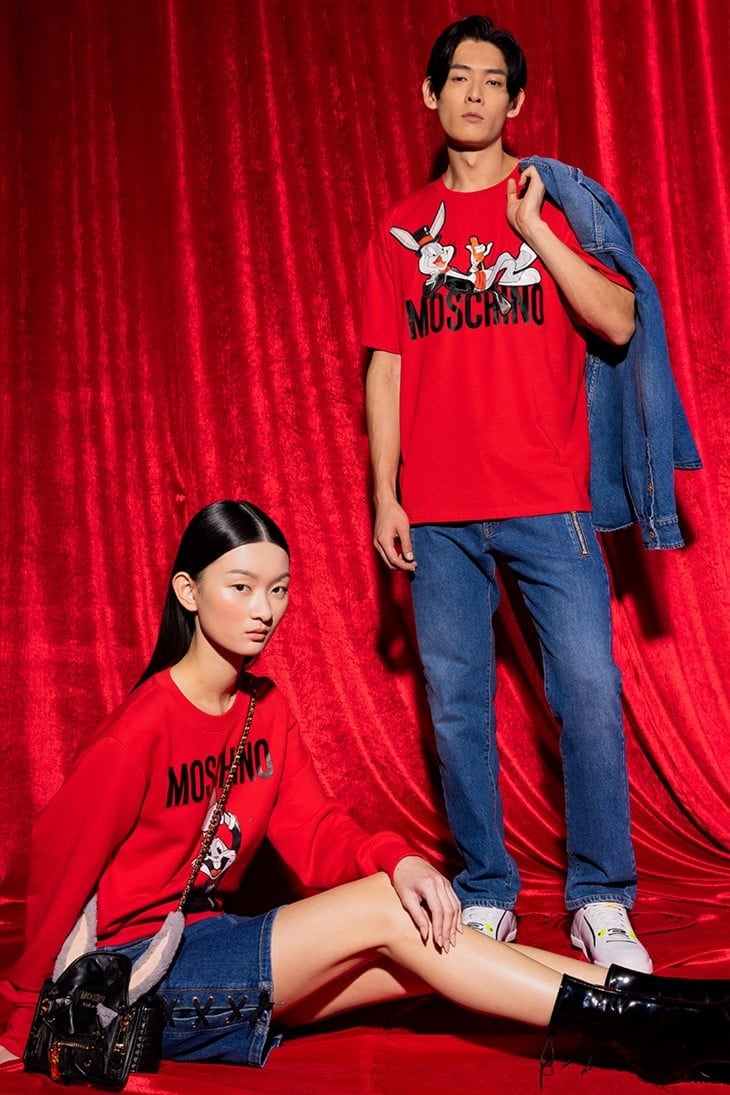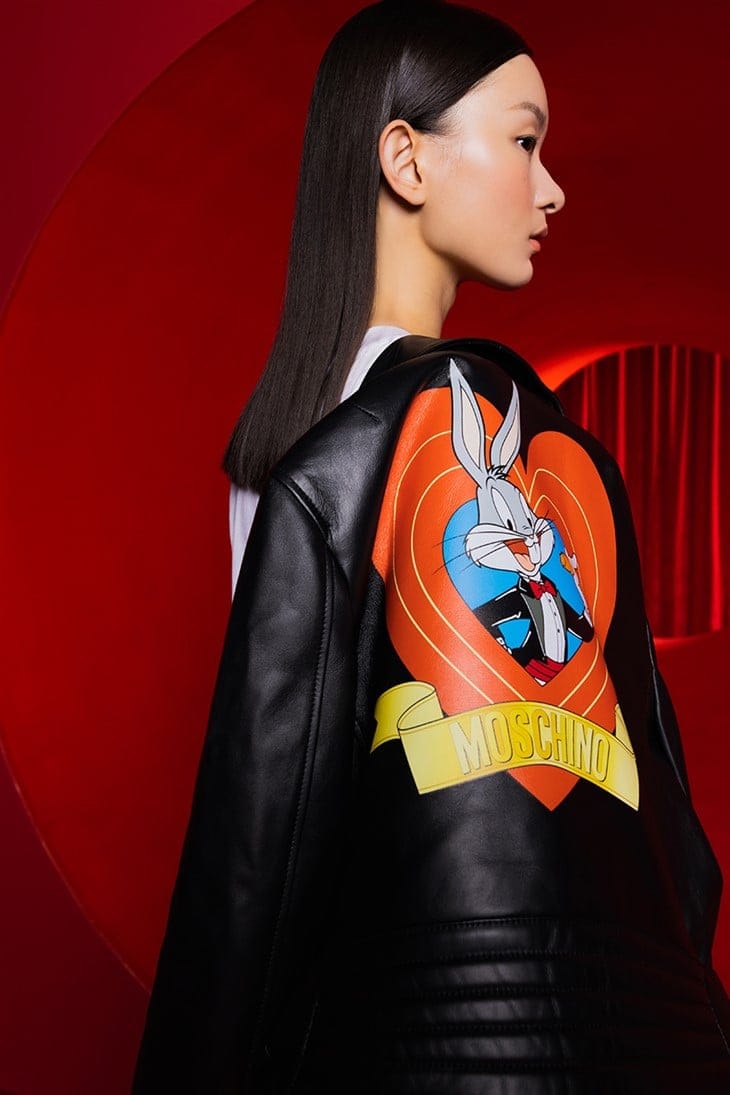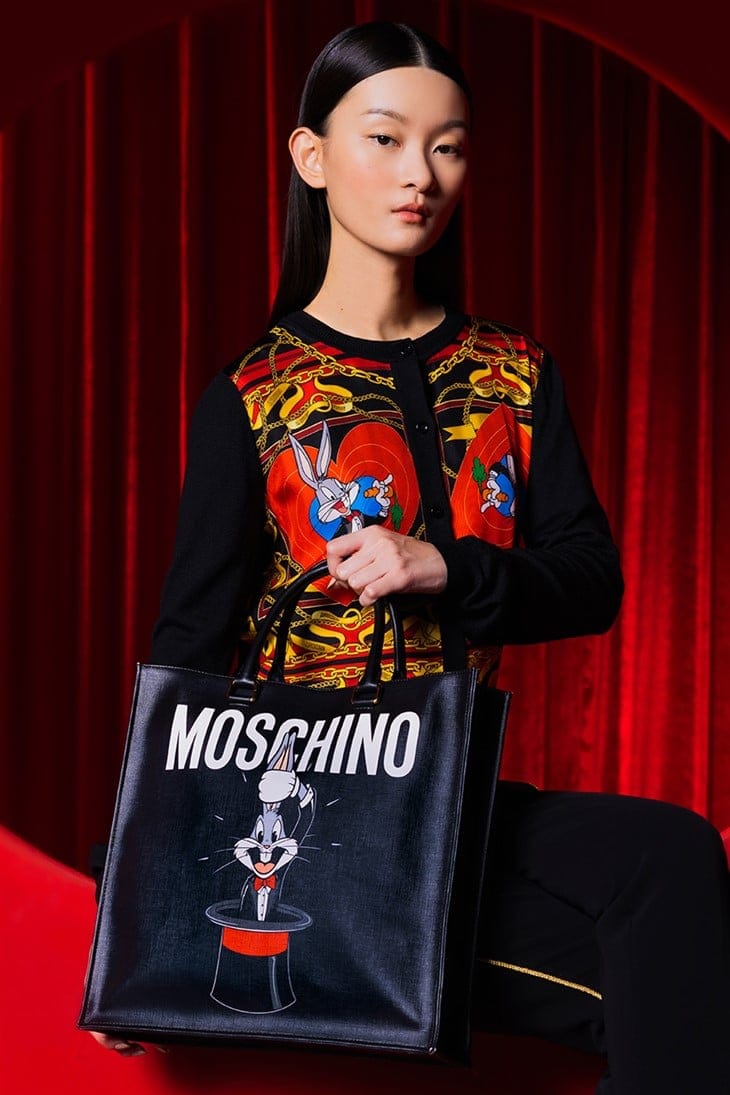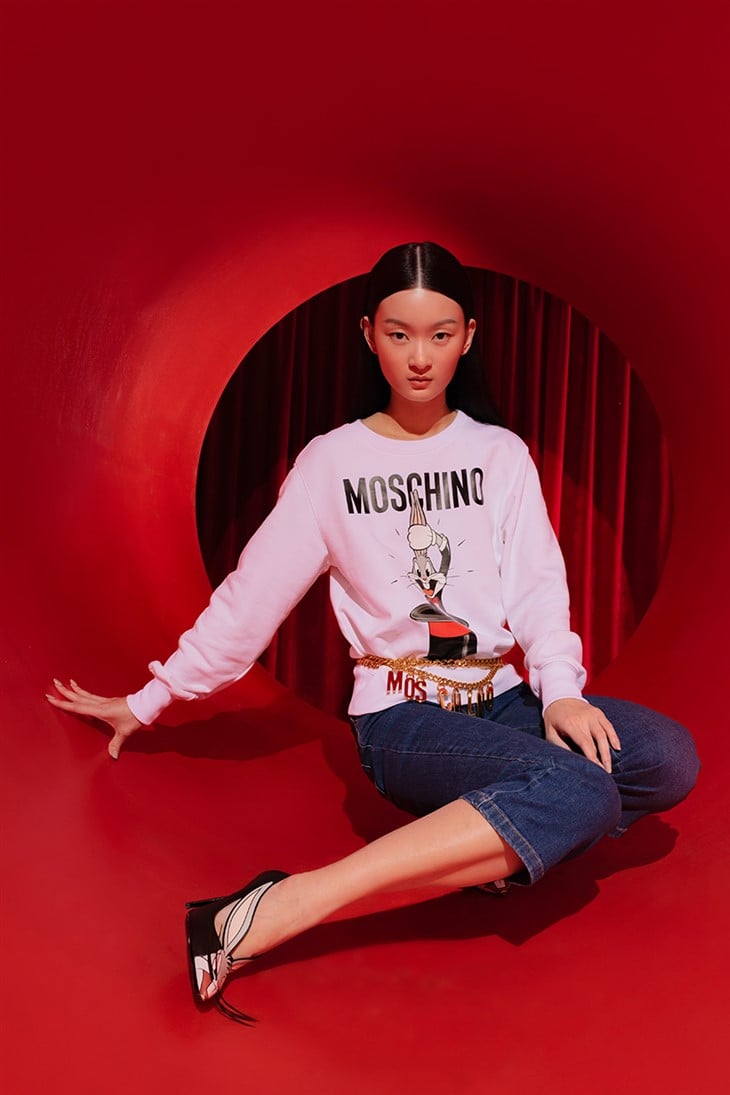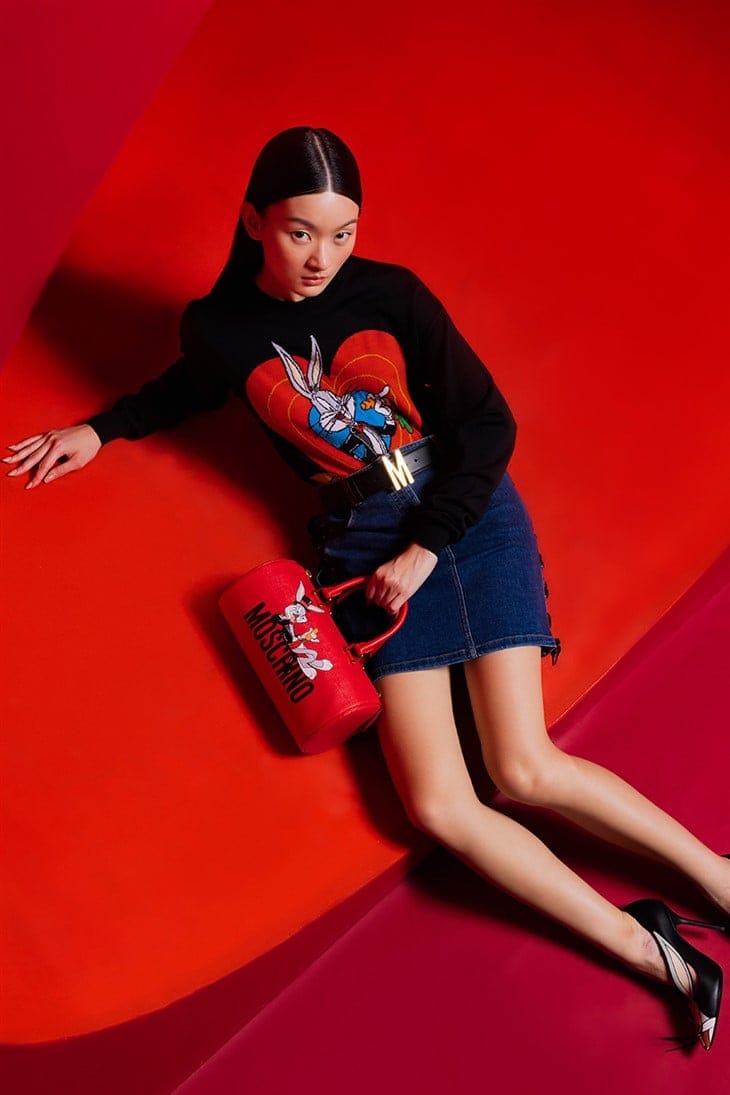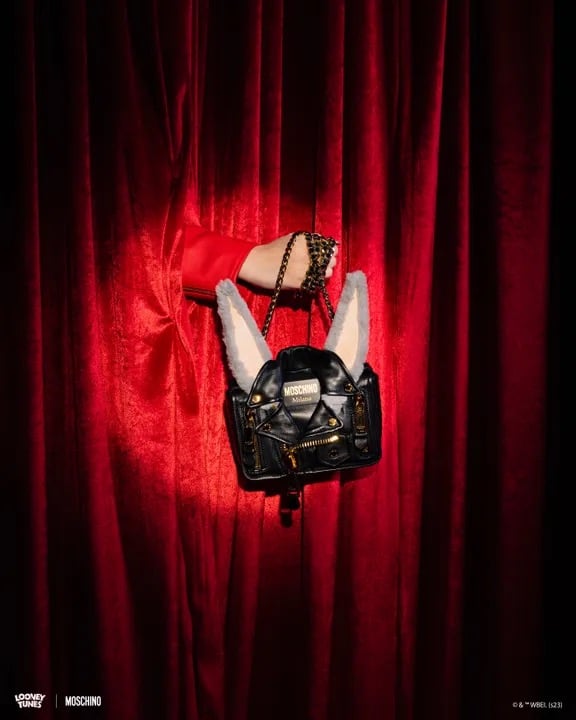 Creative Director | Jeremy Scott

---