---
Review of Moschino Spring 2023 Men's Fashion Show
Loud and Proud
By Mark Wittmer
For his first-ever standalone Men's show, Moschino creative director Jeremy Scott dug deep to use the brand's signature ethos of playfully loud, hyperbolic pop-culture references as a jumping-off point for a fun yet powerfully moving collection. Looking back but resonating today louder than ever, the collection forms a colorful ode to the intersection of 80s New York's art and club scenes, in particular its community of gay men and their creative and social legacy.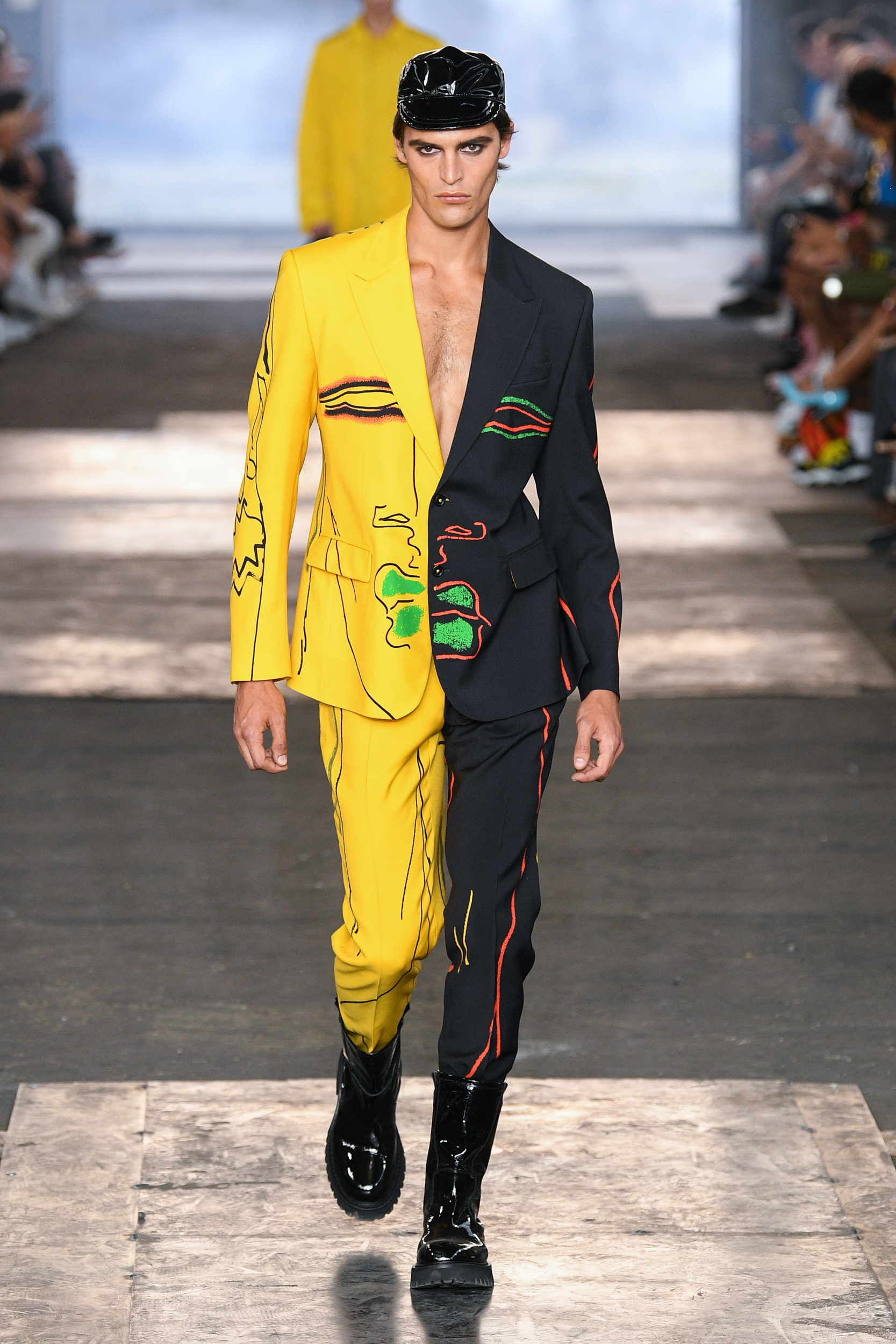 The collection specifically paid homage to the work of influential yet under-celebrated artist and fashion illustrator Tony Viramontes, whose style in large part came to define the aesthetic of fashion and music of the decade. Like so many young gay men of his time, Viramontes died of AIDS-related illness in the late 80s, lending the collection a particularly trenchant combination of celebration and lament for a community that was largely (and cruelly) abandoned by its social and healthcare systems.
But the overall feeling of the collection is one of bright, expressive energy. Bold, freehand strokes of color dance across almost every element of the collection, infusing a retro-minded and vibrant dynamism. Airbrushing also made frequent appearances, referencing the burgeoning street-art movement that formed a central element of the creative scene that informs the collection's aesthetic.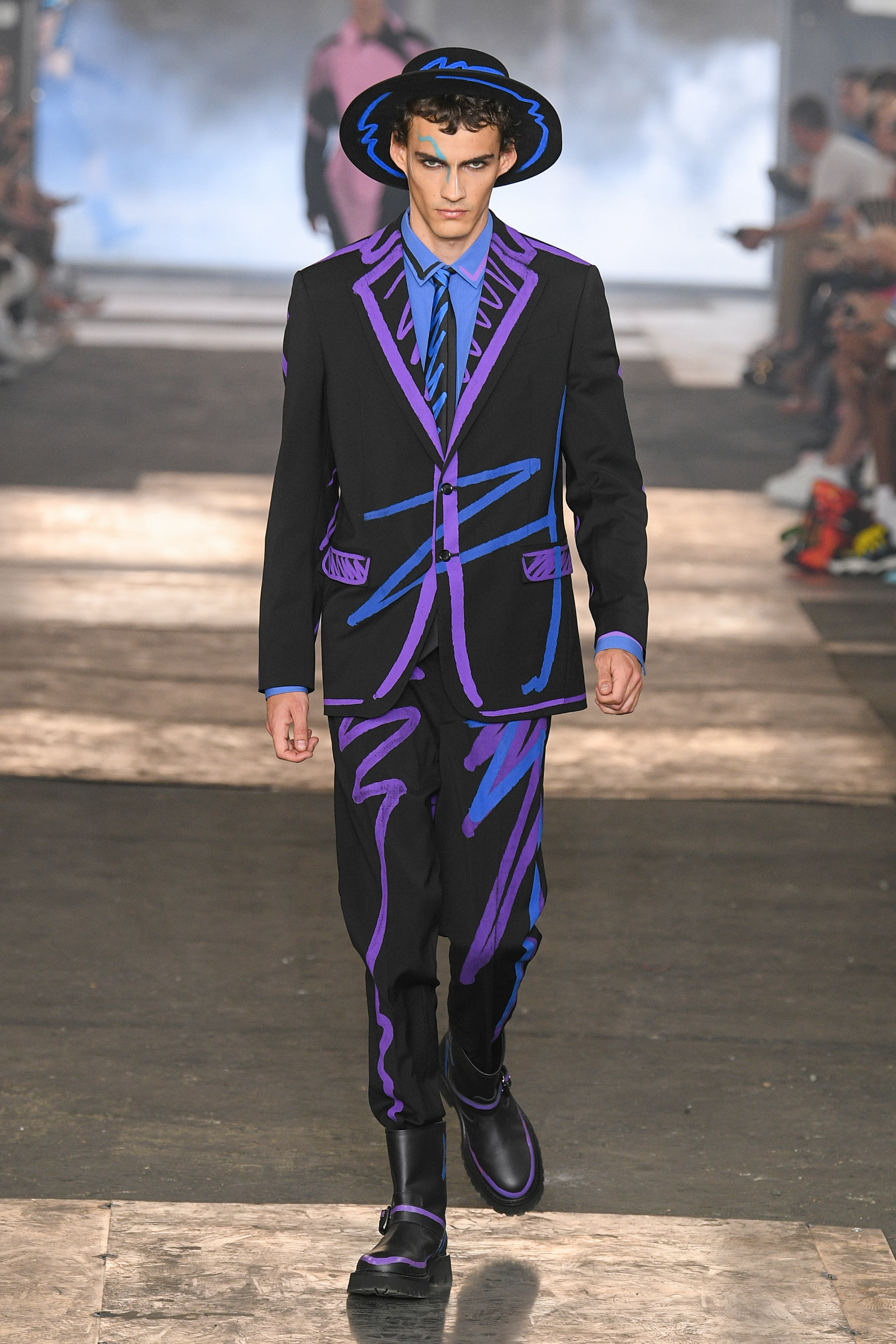 Cropped tops are already shaping up to be one of this biggest trends, but are of course nothing new, and Scott's historically minded use of the abdomen-revealing style makes particularly stylish sense here in its connection to homoerotically revealing 80's sportswear.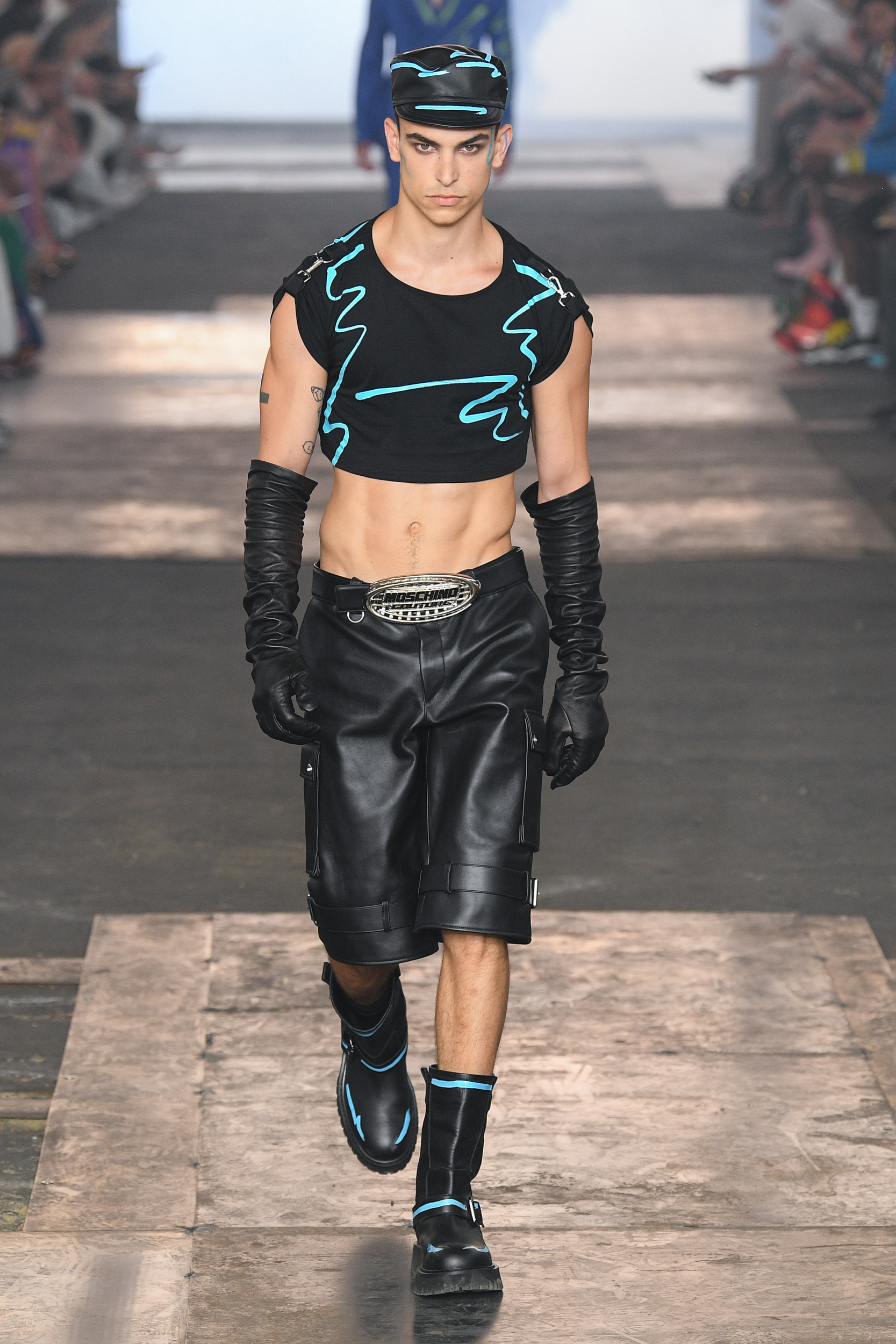 Details like ink gear, leather-daddy moto jackets and boots, and Tom of Finland-esque motorcycle caps referenced emblematic styles from the history of gay media and culture. Aside from the brilliant use of these touchstone pieces, Scott showed some smart, wider thinking in the layering and styling of the collection. Mixing tailoring pieces with streetwear or putting men in skirts isn't anything out of the ordinary today, but here the approach felt reimagined and reengineered, infused with the collection's sense of brightness, expression, and purpose.
---