---
F is for fun. F is for freedom. F is for Fashion. F is for Fendi. As a part of their "F is for…" series, the major fashion house Fendi has recently paired up with giving the creative freedom to the fun and friendly Mr. Doodle for a little makeover for the Fendi headquarters in Rome.
London native Mr. Doodle (known by his friends and family as Sam Cox) has been drawing and doodling everything in sight since his first year at University. His creativity leads him to completely renovate and reimagine the surface of things from old refrigerators to his own clothes, to now the top of Fendi Headquarters.
In addition to Fendi building's new doodles, Mr. Doodle has combined his unique talents with the fashion label for a decoratively doodled suit and Fendi Peekaboo bags.
F is for… Fun! I think a lot of artists don't want to be fun, they want to be serious and want people to take them seriously. Which is fine. But I think it can be fun too. And I think making art and drawing is the most fun thing, for me, that you can do. I want people to have fun when they see the work too.

Mr. Doodle
Not only is this a combination of two arts, but Fendi is inspiring creativity from every foundation, piece, and form in life. While Mr. Doodle's drawings might be far superior to the doodles in our 10th grade geometry notebooks, Fendi's new fun look leaves everyone to grab their pen and create.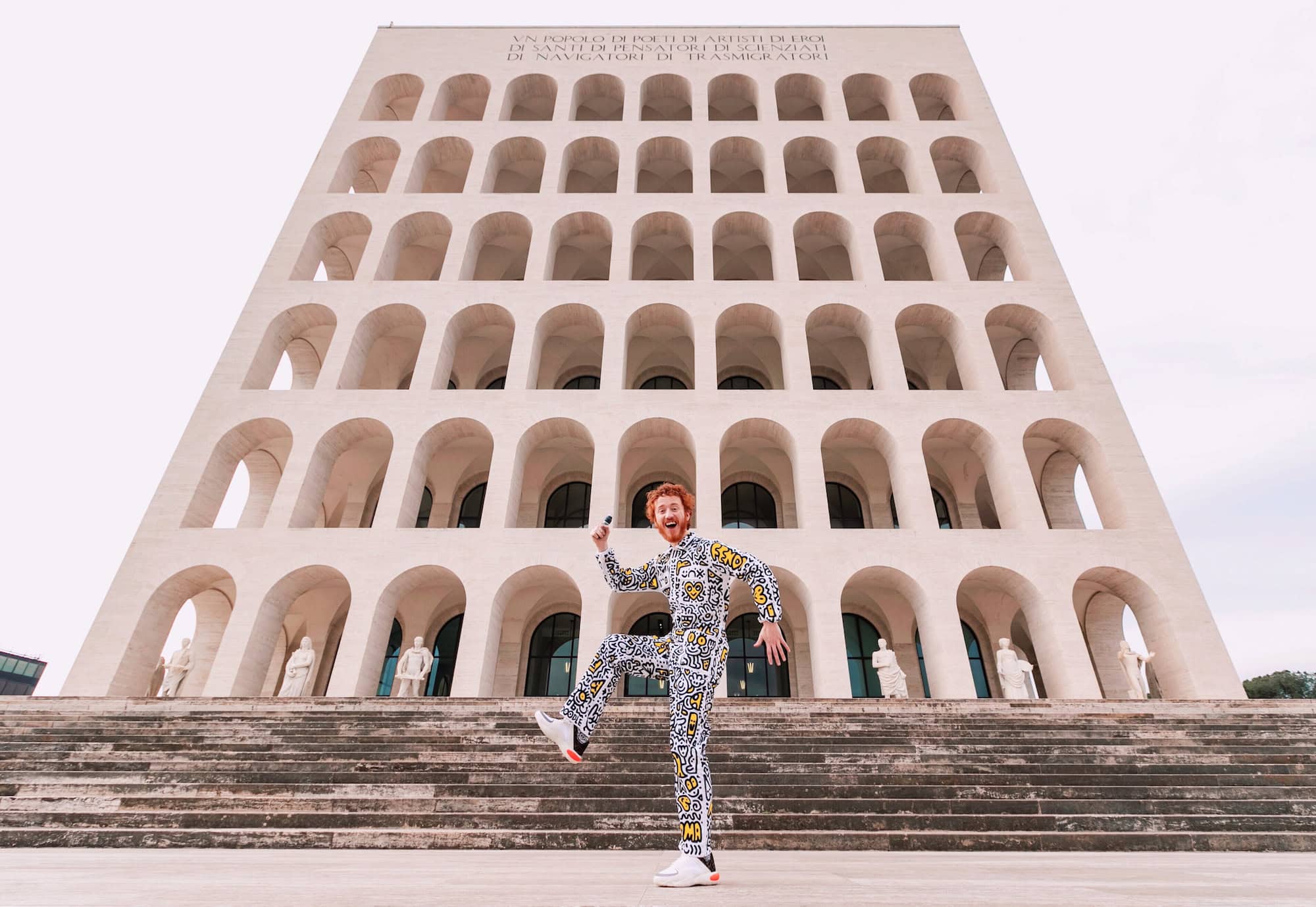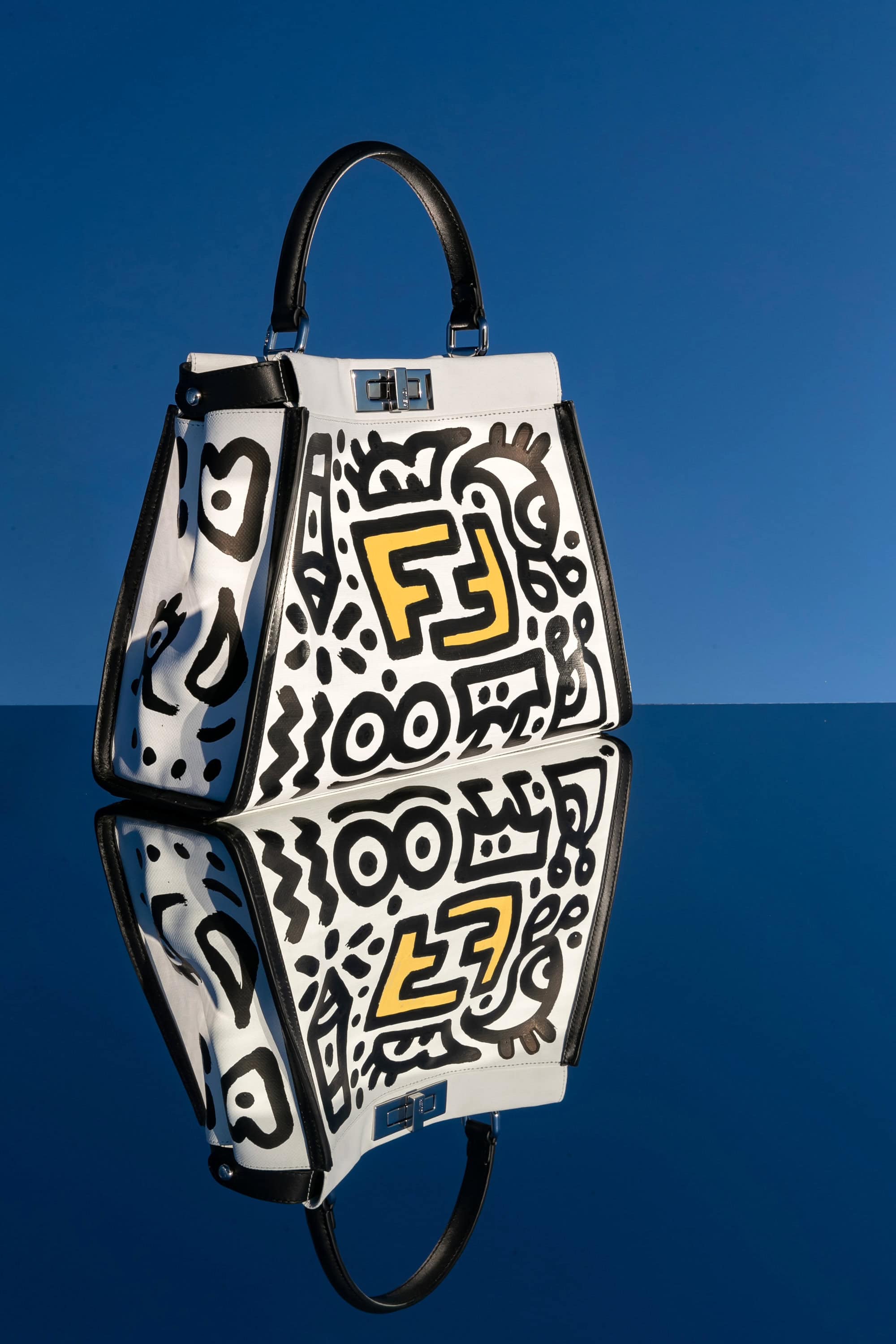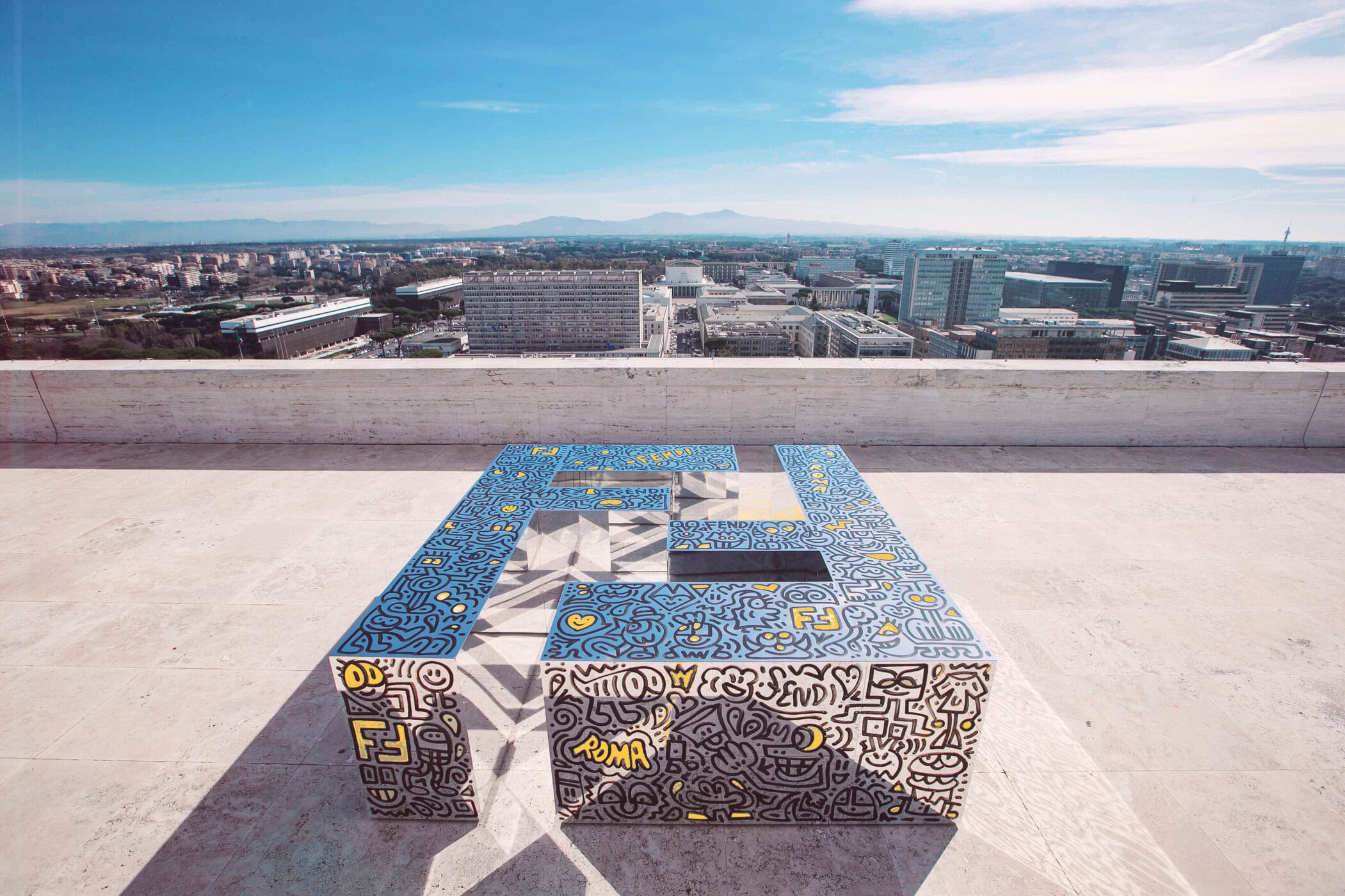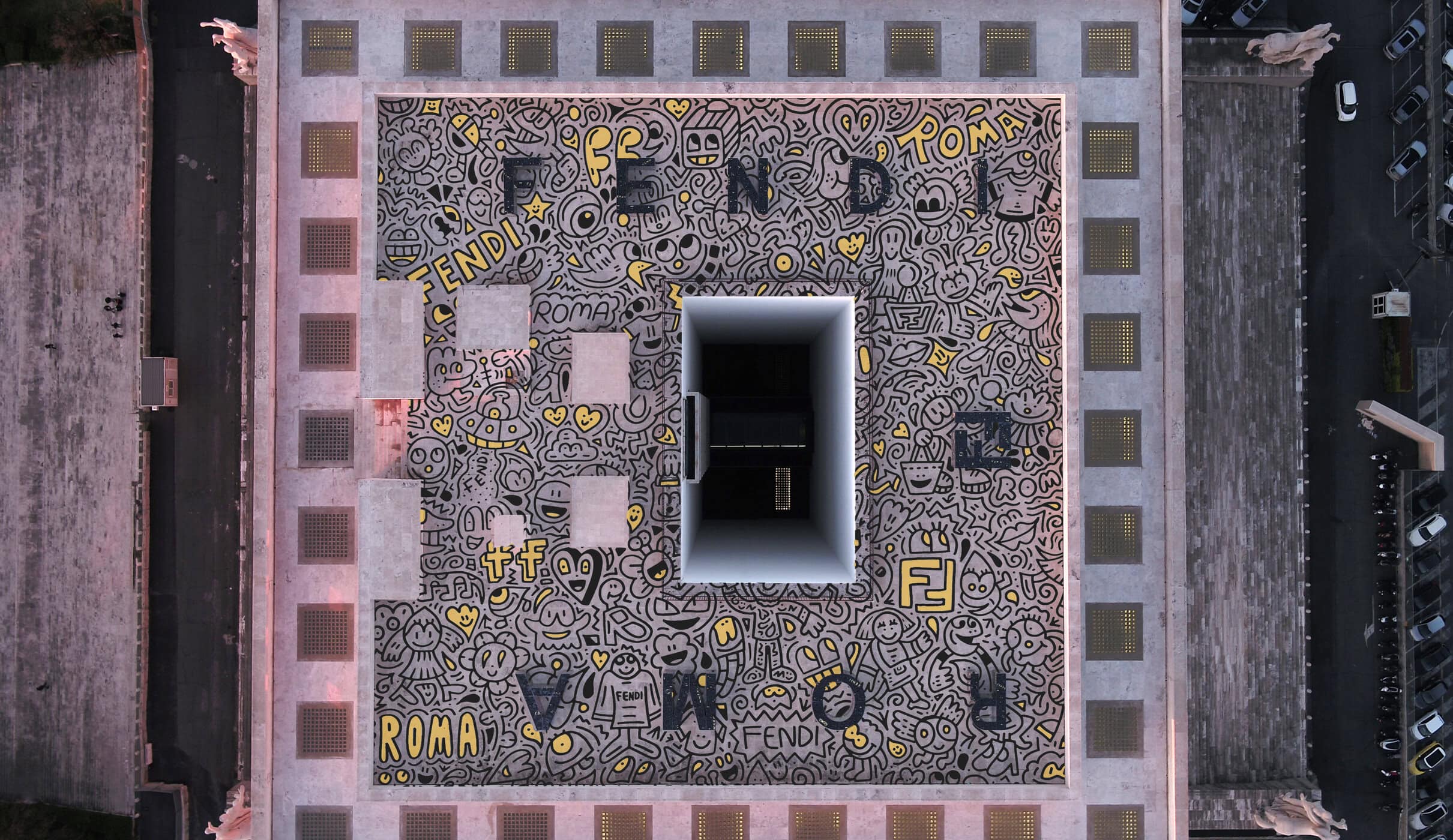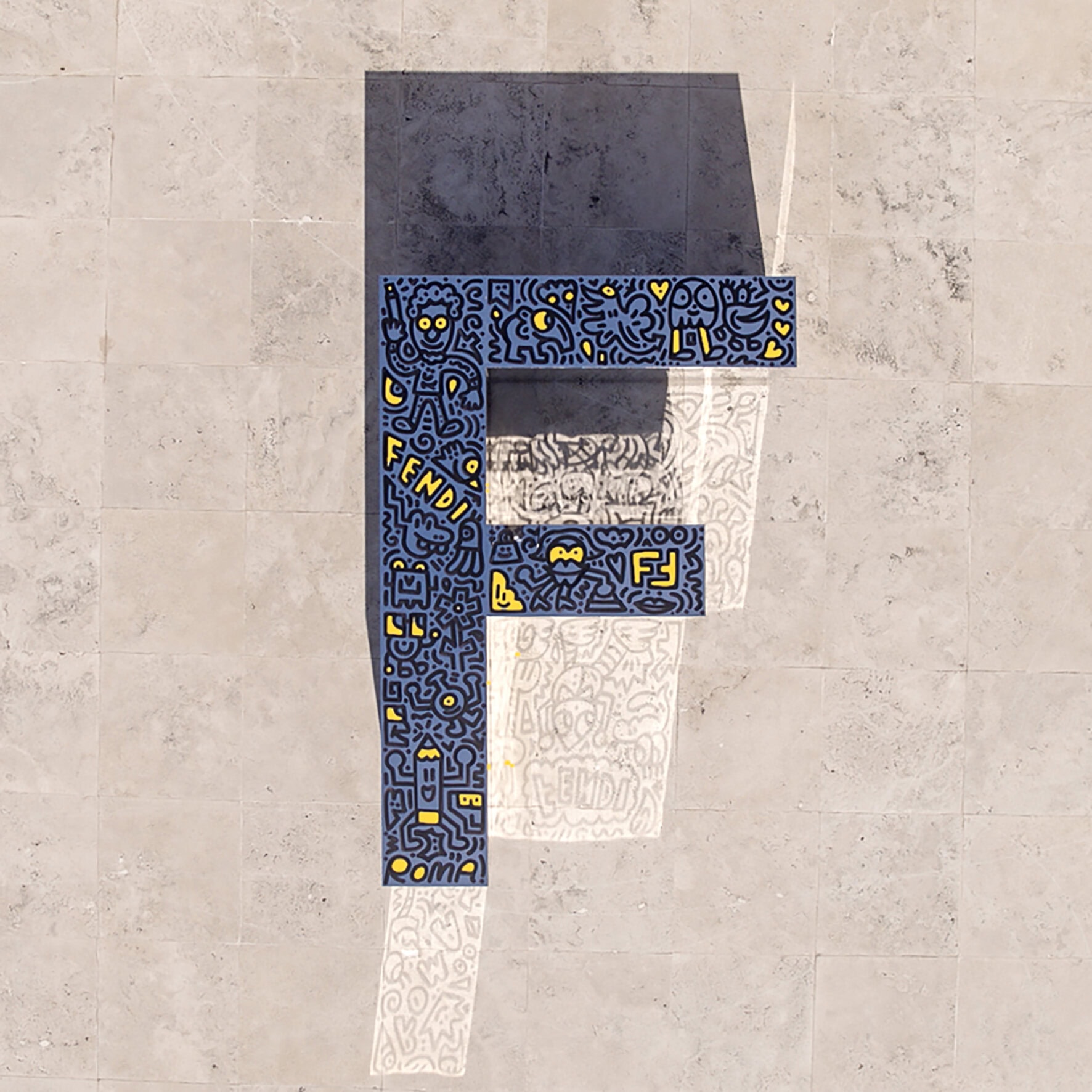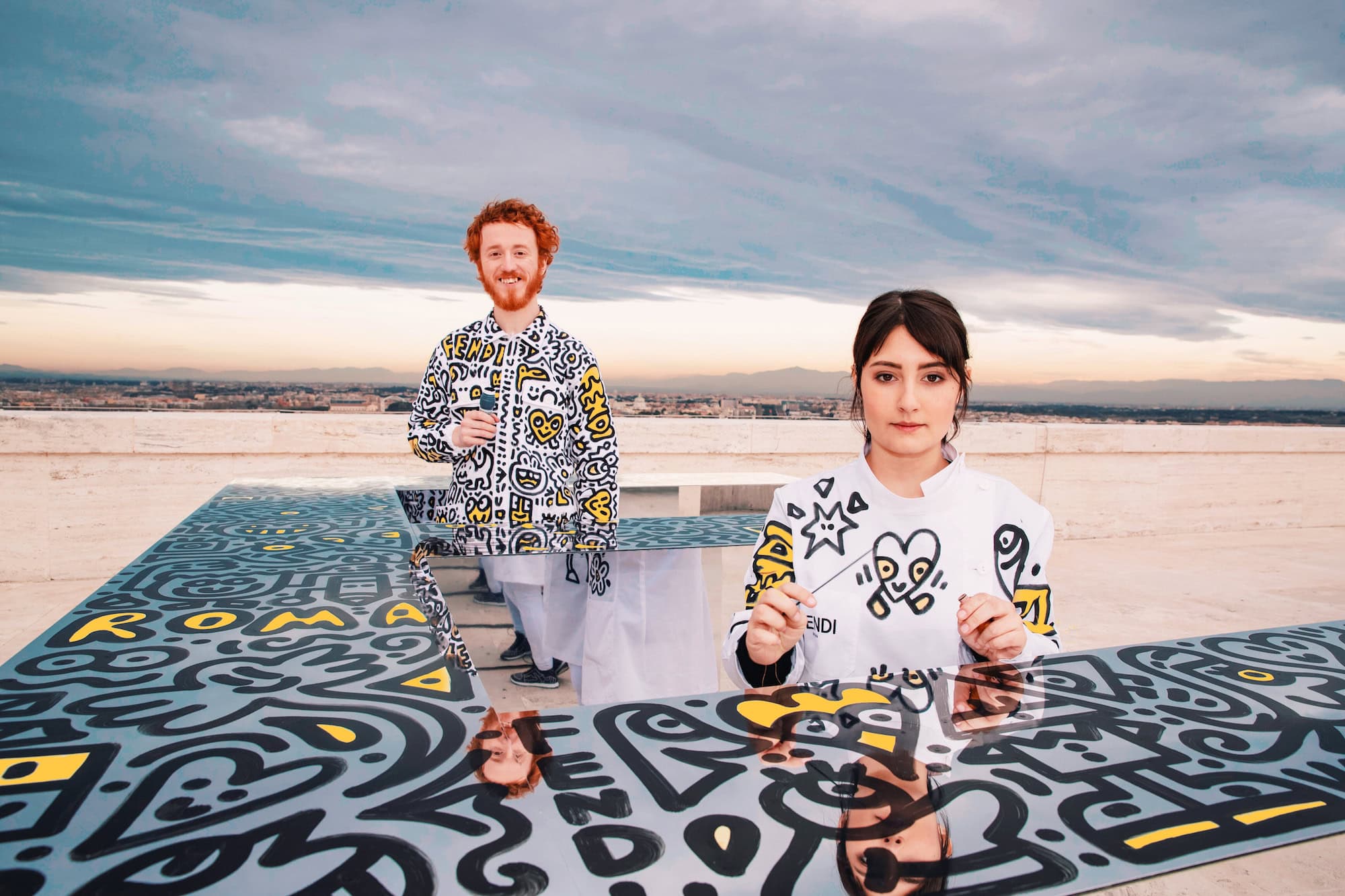 ---