Review of Mulberry 'New York flagship store launch' Ad Campaign by Photographer Luisa Opalesky with models Ella Emhoff
To celebrate the opening of its new flagship store in New York at 100 Wooster Street, Mulberry has launched a creative campaign with model, knitwear designer, and resident New Yorker, Ella Emhoff. Inspired by its newest bag the Softie and dedicated to a spirit of community and collaboration, the campaign also features in Mulberry's limited-edition 'Softie' zine alongside poems from New York's artistic scene, bringing to life the emotive sensibilities of softness.
Mulberry introduced its sensory bag family, Softie, earlier this year. The Softie is crafted from the highest quality Nappa Leather and is filled with thick, sumptuous feather down to create its distinctive pillowy feel.
Emhoff, as one of fashion's freshest voices and whose passion for responsible craft is at the heart of her own newly launched knitwear label, perfectly embodies the free-spirited mood of the Mulberry 100 Wooster Street campaign. Photographed by Luisa Opalesky, the viewer is invited on a journey with Emhoff through the city, experiencing the joy and abandon it gives her with her huggable Softie bag as her constant companion.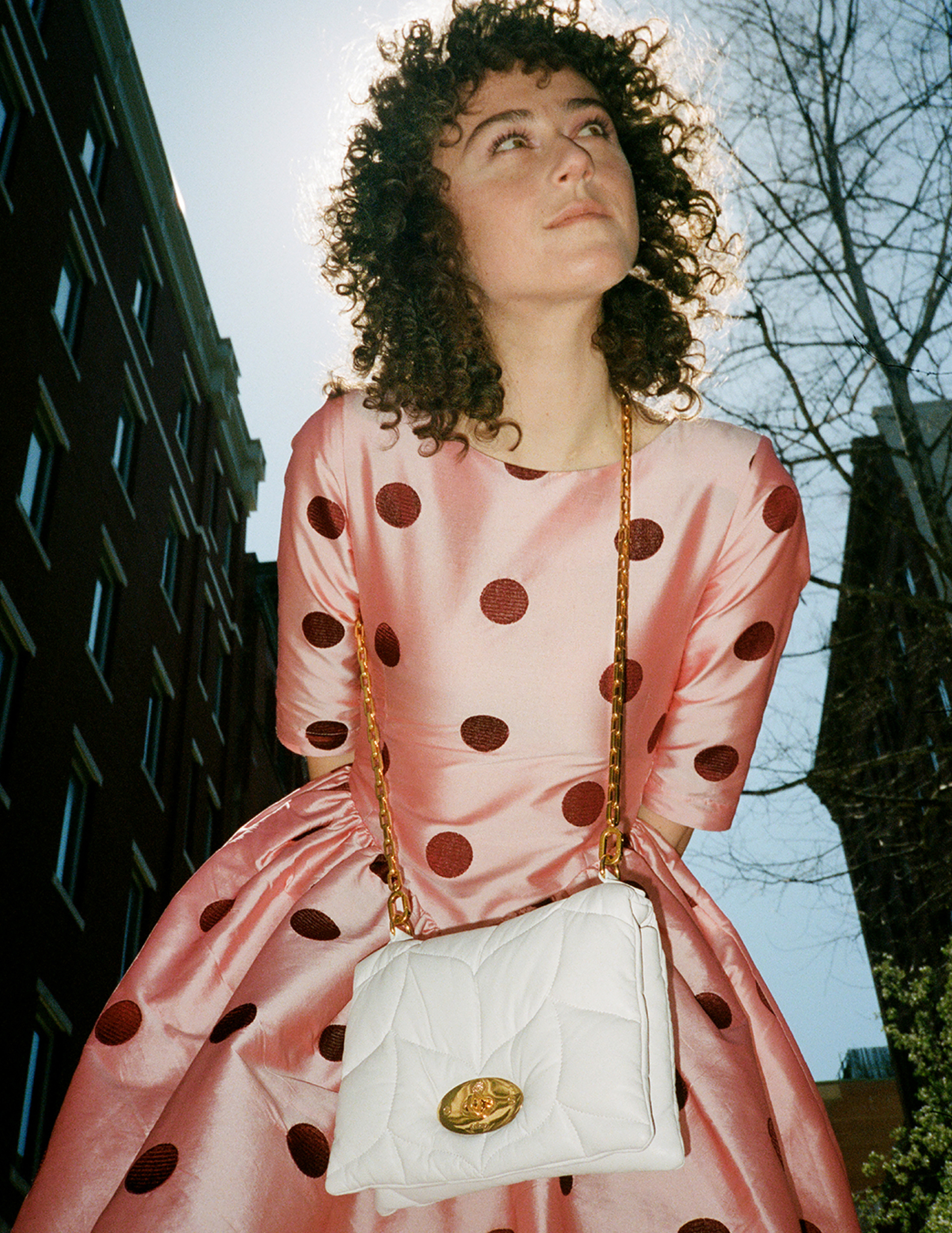 Exploring the theme of 'softness' in New York, the 'Softie' zine features original works from the city's groundbreaking community of writers and poets, including Bunny Rogers, Precious Okoyomon and Meetka Otto. Their poems are overlayed and intertwined with Emhoff's shoot throughout the zine, painting a portrait of the city today.
As well as running in the 'Softie' zine, the campaign with Emhoff will feature in a painted mural on the corner of Spring Street and Wooster Street and on fly-posters situated in iconic SoHo locations.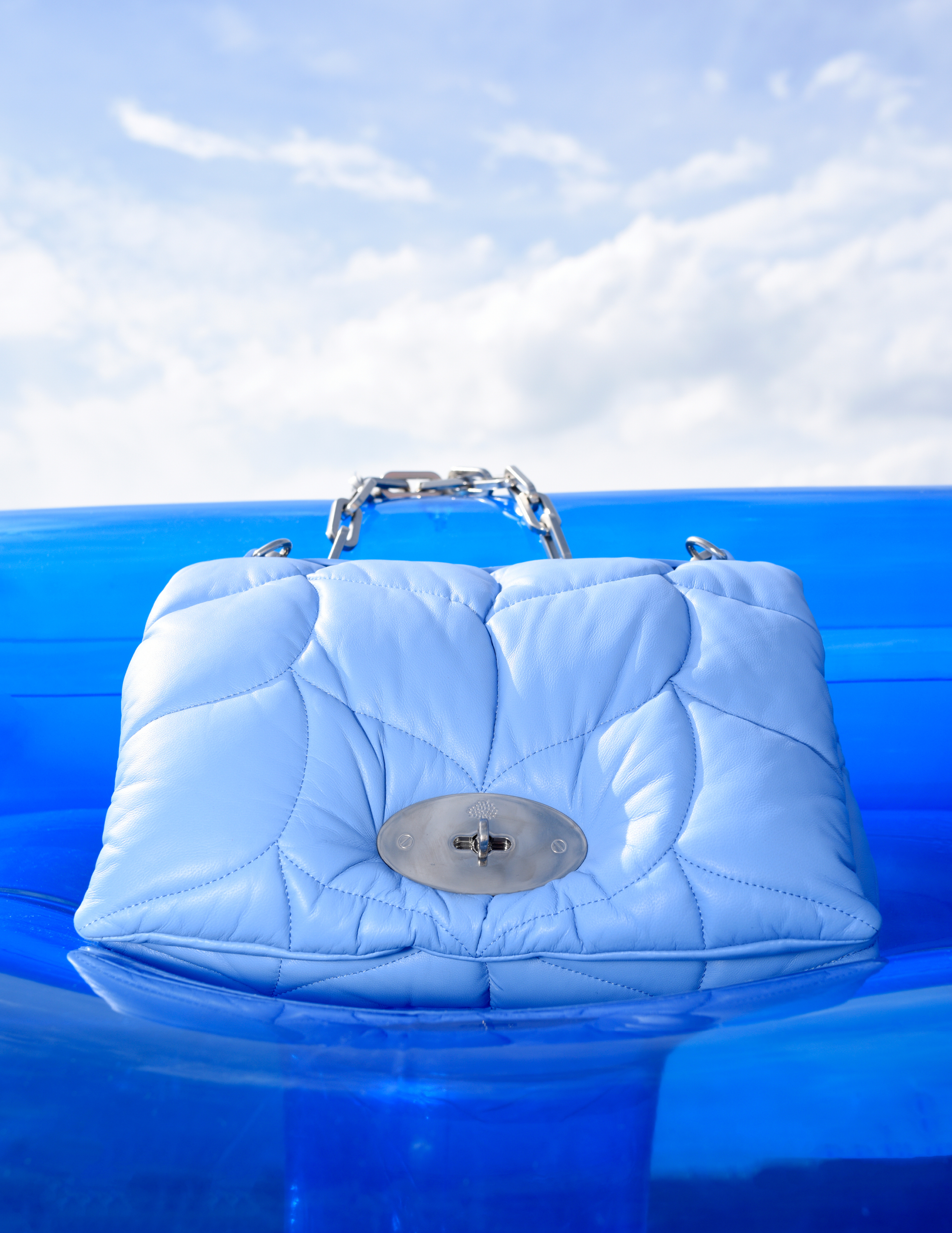 A bonus episode of Mulberry's recently launched Made to Last podcast, which explores the origins of leather's place in fashion history and its role in a sustainable future, will also feature Emhoff. Recorded live from the Mulberry shoot, fashion journalist Susie Lau interviewed Emhoff on her personal style and the pleasures of craft. The episode is accessible via mainstream podcast platforms from June 1st.
Visitors to 100 Wooster Street will be able to discover the women's and men's AW22 bags and accessories collections, and a selection of pre-loved items from the Mulberry Exchange, the brand's circular economy programme. June also sees the launch of the Softie's new White colourway and a limited-edition Alexa in patchwork leather which has been created exclusively for the 100 Wooster Street store to celebrate the opening, both of which feature in the campaign.
The Mulberry 100 Wooster Street campaign and 'Softie' zine will launch on June 1st. Visitors will be able to pick up the complimentary zine in-store at 100 Wooster Street.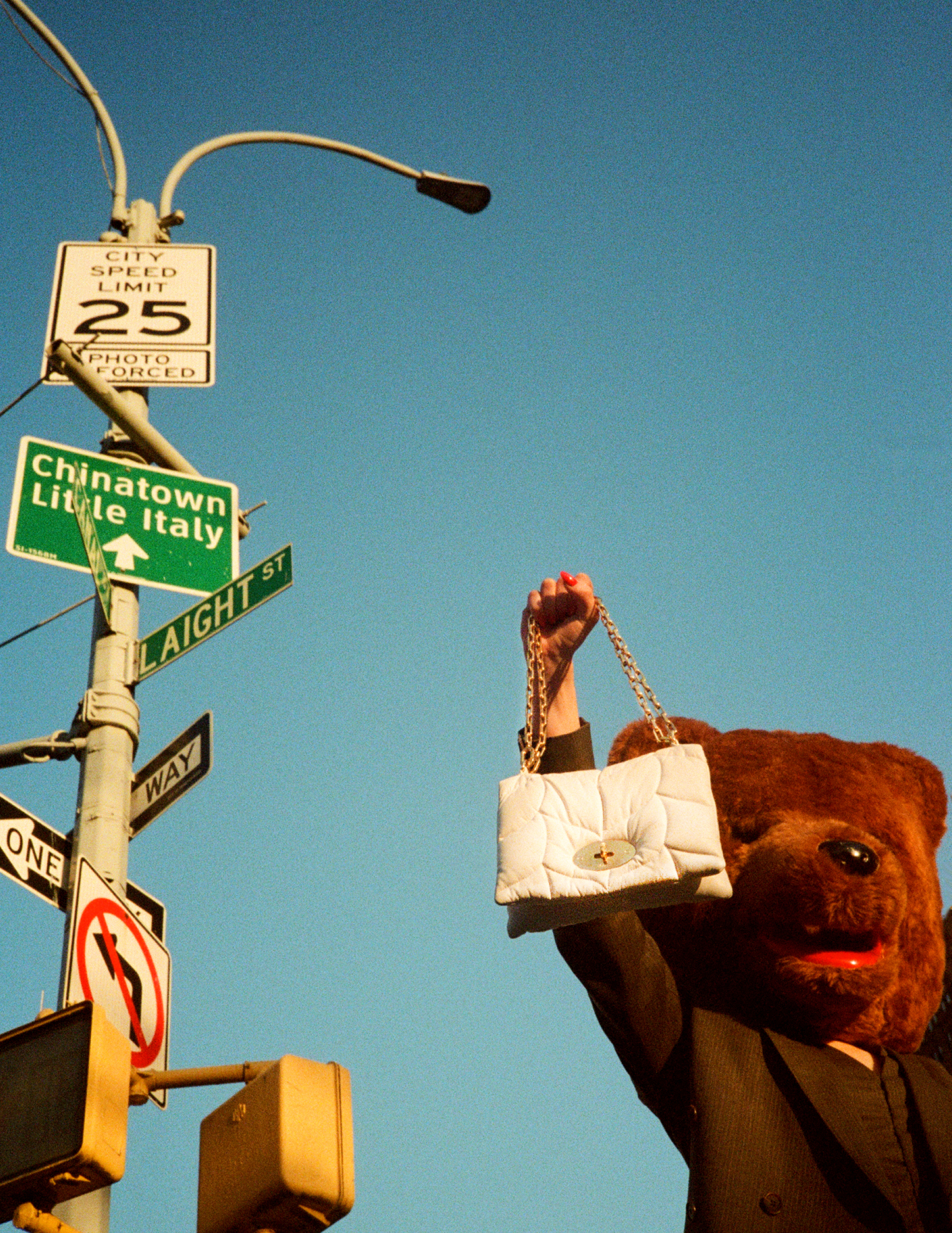 Photographer | Luisa Opalesky
Models | Ella Emhoff

---