Gucci announced its latest store opening on the corner of W 14th Street and 9th Avenue in New York City's Meatpacking District. Spanning two levels, the boutique counts over 9,000 square feet of retail space. An extensive men's and women's selection of shoes, handbags, luggage, and Gucci Beauty is presented on the ground floor while the top floor is reserved for ready-to-wear, and an exclusive area dedicated to private appointments.
The store's design is influenced by New York and Florence: two key cities in the House's 102-year history. Grid-patterned metal mesh ceilings evoke the industrial character of the neighborhood and create a geometric counterpoint to the flowing layout punctuated by a curved staircase adorned in shiny mirrored tiles and two inviting, U-shaped booths for displaying select items. Painted cement flooring is drawn from historic Florentine marble motifs while reflective columns echo classical Italianate architecture and the magnetic pace of the city.
The House chose the Meatpacking District for its latest opening because of the area's eclecticism, vibrancy, and creative energy. Imagined as a concept space, the boutique embraces a 1970s-inspired aesthetic, brought to life through a functionalist and modular approach to décor emboldened by pop colors, mirrored surfaces, and vintage mid-century furniture. The walls of the private area upstairs are upholstered in deep, jade-green carpeting in a bold nod to the decade.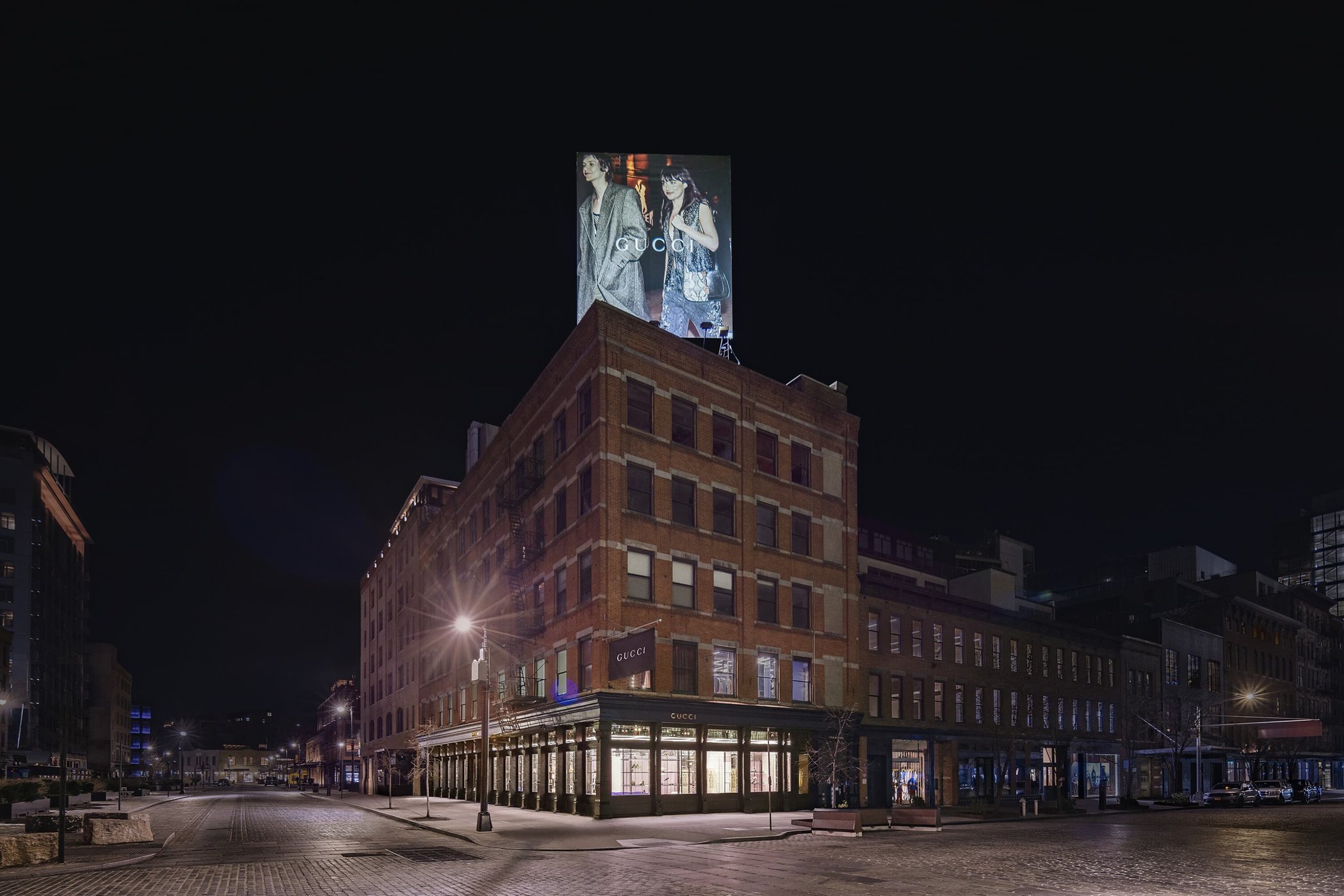 Diverse elements of the interior design also speak to the House's ongoing commitment to embed sustainability throughout its retail network. The store's furnishings include restored second-hand pieces while surfaces are decorated with more environmentally friendly fabrics and materials like Demetra. The animal-free textile pioneered by Gucci is upwards of 78% plant-based and made from sustainable, renewable, and bio-based sources. Demetra is featured in pink on the store's downstairs walls and blue on the upstairs walls as well as in the booths. The floors feature Silipol, an innovative cement that is composed of natural elements and is 100% recyclable. Tying the theme together with a heritage gesture, two fitting rooms have been decorated with upcycled archival fabrics from the House's past collections: a maxi white and purple houndstooth pattern for one and a geometric design in rusty orange tones for the other. The location is also LEED-certified and uses 100% renewable energy and LED lighting.
In addition, Gucci Meatpacking will include an exclusive physical presence of Vault's Gucci Continuum – the initiative that perpetuates the life of past Gucci pieces and deadstock fabrics by inviting brands, artists, and makers to incorporate them into their own future designs, thereby reducing waste and encouraging circularity through the harmonious relationship between creativity and conscious production.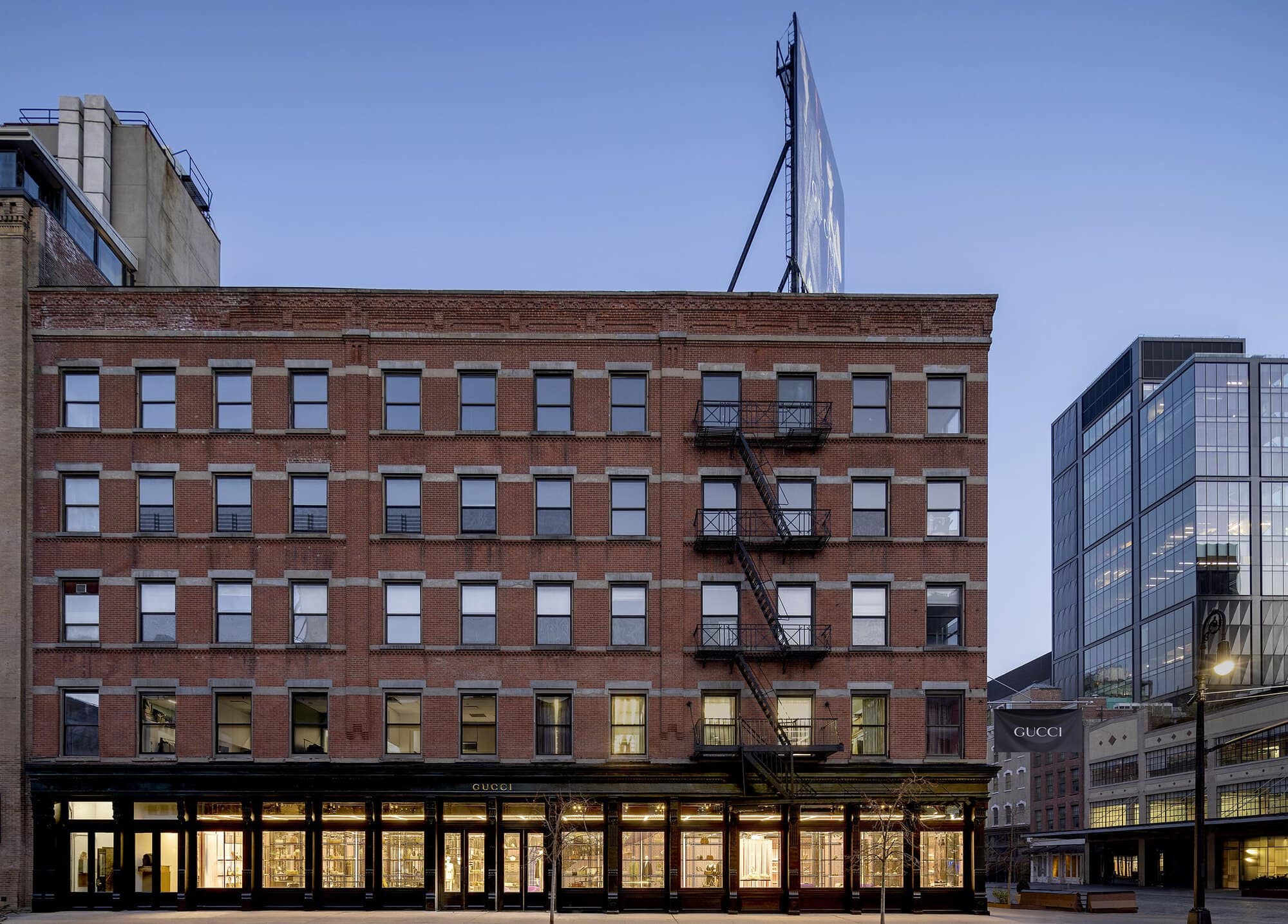 Photos | Courtesy of Pablo Enriquez for Gucci
Location
Corner of W 14th Street and 9th Avenue
---