---
Review of Nick Fouquet – Federico Curradi Fall 2021 Men's Fashion Show
The Appeal of Handmade in a Ready-Made Digital World 
By Long Nguyen
The Florentine designer Fedirico Curradi was appointed in June 2018 as the creative director for menswear at the French brand Rochas to revive the brand's dormant men's offering. Curradi ushered a sort of new bohemia chic feel too soft constructed clothes in his debut collection with a Paris presentation in January 2019 in the Marais for that fall 2019 season and an informal showing the following season. But Curradi's tenure at Rochas did not last long as the house ended its investment in menswear in August 2020 due to serious cutbacks due to the pandemic, with fall 2020 as Curradi's only official runway show and his Rochas last collection.
During his brief tenure in Paris, Curradi had commissioned Nick Fouquet, a hat maker from Venice, CA, to make hats for his first and only formal runway show in January 2020 in Paris. Fouquet specializes in the handiwork process of making his hats – bowlers, fedoras, Panamas, and special editions hats – a business he launched after moving to Los Angeles in 2015 with an emphasis on craft and especially the manual process involved in making each hat in the old ways.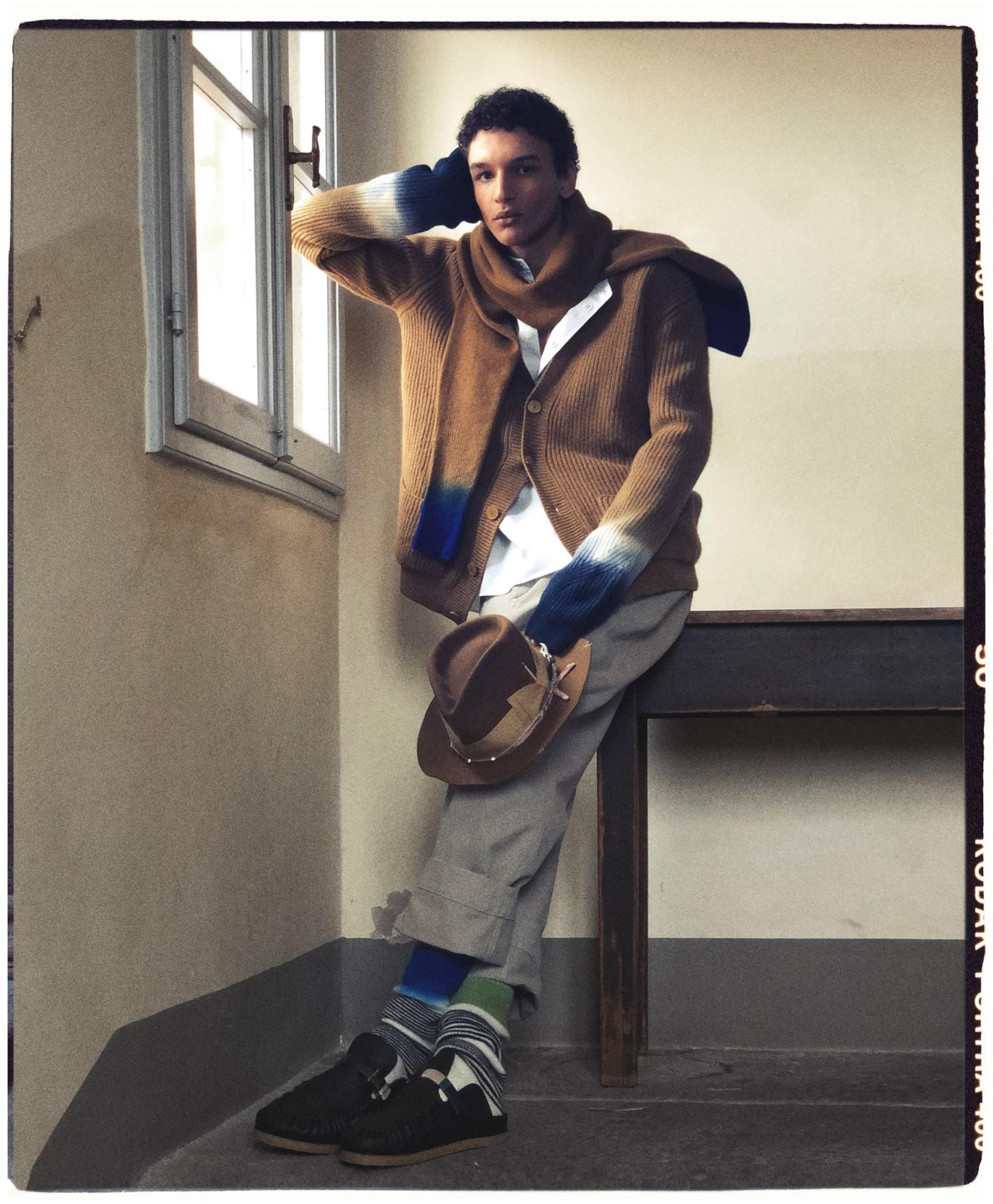 In their first joint efforts together, Curradi and Fouquet bring together their own sense of the artisanal values of making products to launch a small menswear apparel collection with a few pieces of jewelry that they deemed a preview platform of a more extensive range in the next few seasons.
The collection comprises easy garments like a light brown cotton shirt and matching pants with deep blue trim dyed, hand-knit stripes sweaters and blue floral embroidered cotton pants, green tie-dyed sweater brown heavy twill cotton pants or a brown hand-knit cardigan and a light grey cotton safari pants. Curradi's tailoring skills are apparent in the brown slim fitted single breast with inlay buttoning paired with olive flare pants and a light brown cotton corduroy relaxed suit with whitewashed dyed trims – a detail that lends the garments a sense of handiwork that don't make these clothes feel like new purchases.
Inspired by Tonino Guerra's naïf paintings, the light embroideries and small chains on a grey-blue coat are also handmade to foment the value of timelessness and craft going into each of the garments. There are several hats in the lineup, including a brown and white fedora and a fur cap to accentuate the clothes. Curradi and Fouquet showed a moody film alternating between the empty streets around the Numeroventi Art residence catering to the Florence creative community.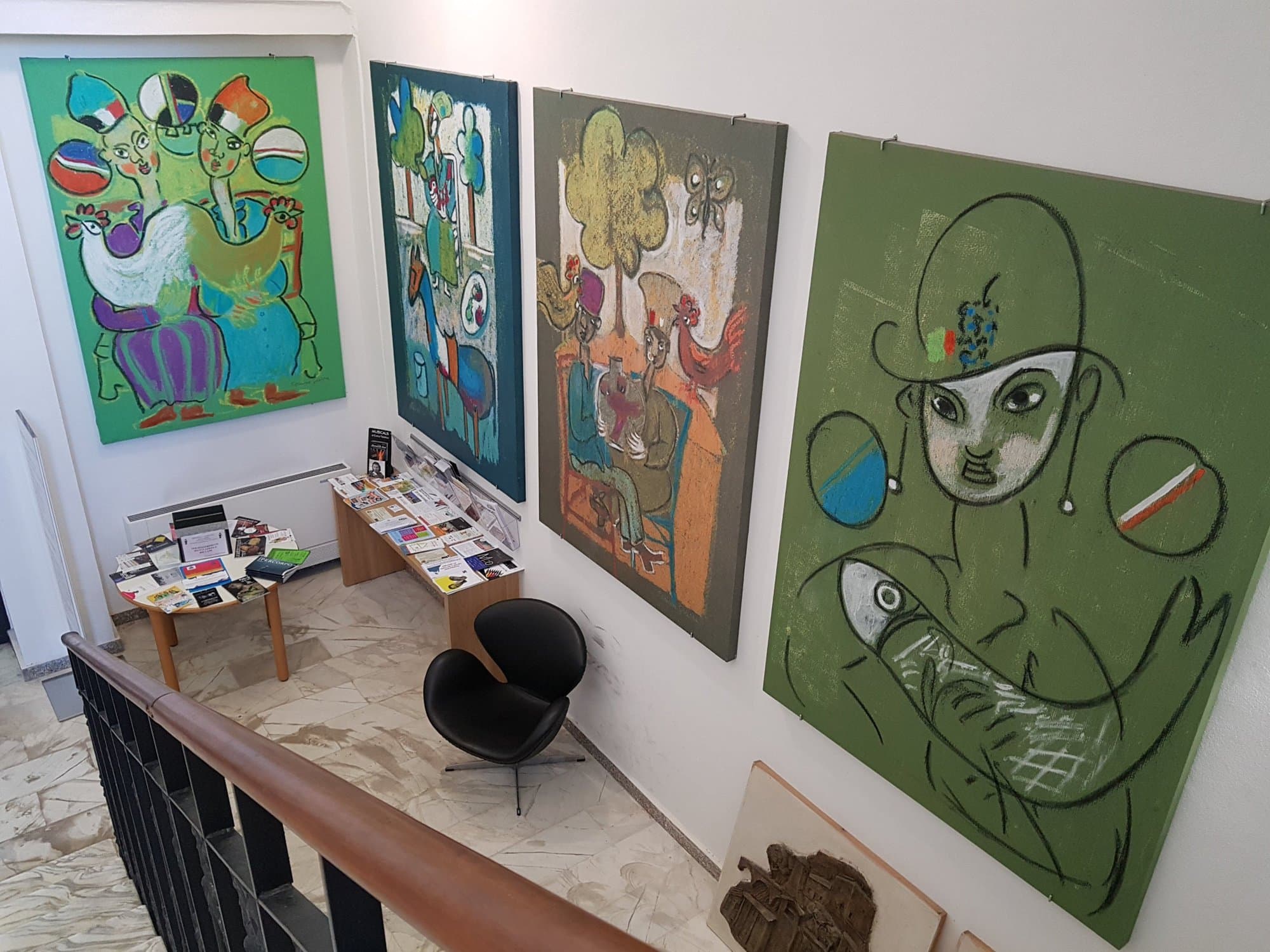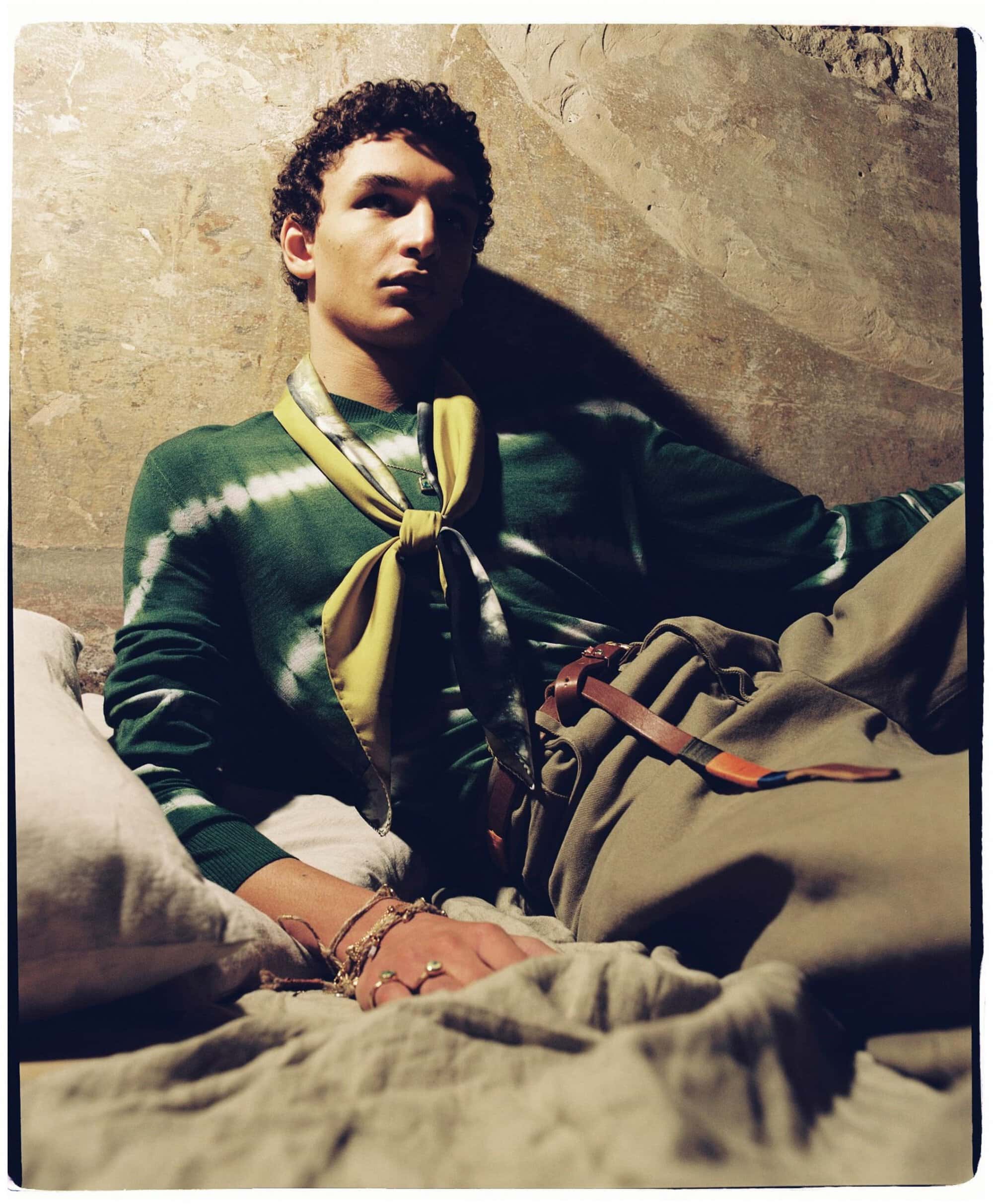 Currandi and Fouquet fill a small void in the men's market with handmade clothes for those young people shunning the offerings from the large luxury brands. These garments are like handwritten poetry – words by word, meter by meter, and stanza by stanzas – and a road towards less waste with slower consumption.
---