Review of Nike x Comme des Garçons 'Terminator High' Spring 2023 Ad Campaign by Creative Directors Ronnie Cooke Newhouse and Karl Bolander of Agency House + Holme and Film Producer Closer
Nike and Comme des Garçons deliver an unexpectedly elephantine campaign in celebration of their latest sneaker collaboration, the Terminator High. The campaign features creative direction from Ronnie Cooke Newhouse and Karl Bolander with film production by Closer studio.
While the sneaker itself feels like a pretty straightforward update of a classic high top basketball silhouette, the campaign on the other hand takes a pretty surprising approach. Using CGI and digital animation, the series of brief videos follows a family of elephants on their way to a watering hole. Whether these star pachyderms have been inexplicably shrunk or the shoe has grown to giant size is unclear, but the shoe and the elephants are on the same scale, allowing for some playful frolics between them.
It's almost cute, but the animation is in that weird in-between point of being too realistic to be cartoony but not realistic enough to feel actually real, so there's a bit of an uncanny weirdness to the story. It's also not clear at all what elephants have to do with the collaboration or what the narrative is actually getting at – which could be the point; a bit of absurdity is always at least interesting. But it's hard to tell whether the campaign will resonate with Nike's and Comme des Garçons' (and elephants') shared customer base. Some stylish shots of humans wearing the sneaker might have been more effective.
Yet at the same time, it's always refreshing to break out of the typical lookbook mold and see brands and their creative partners embrace experimentation. Even if the experiment doesn't totally come together, it's at least fun to see them try it out.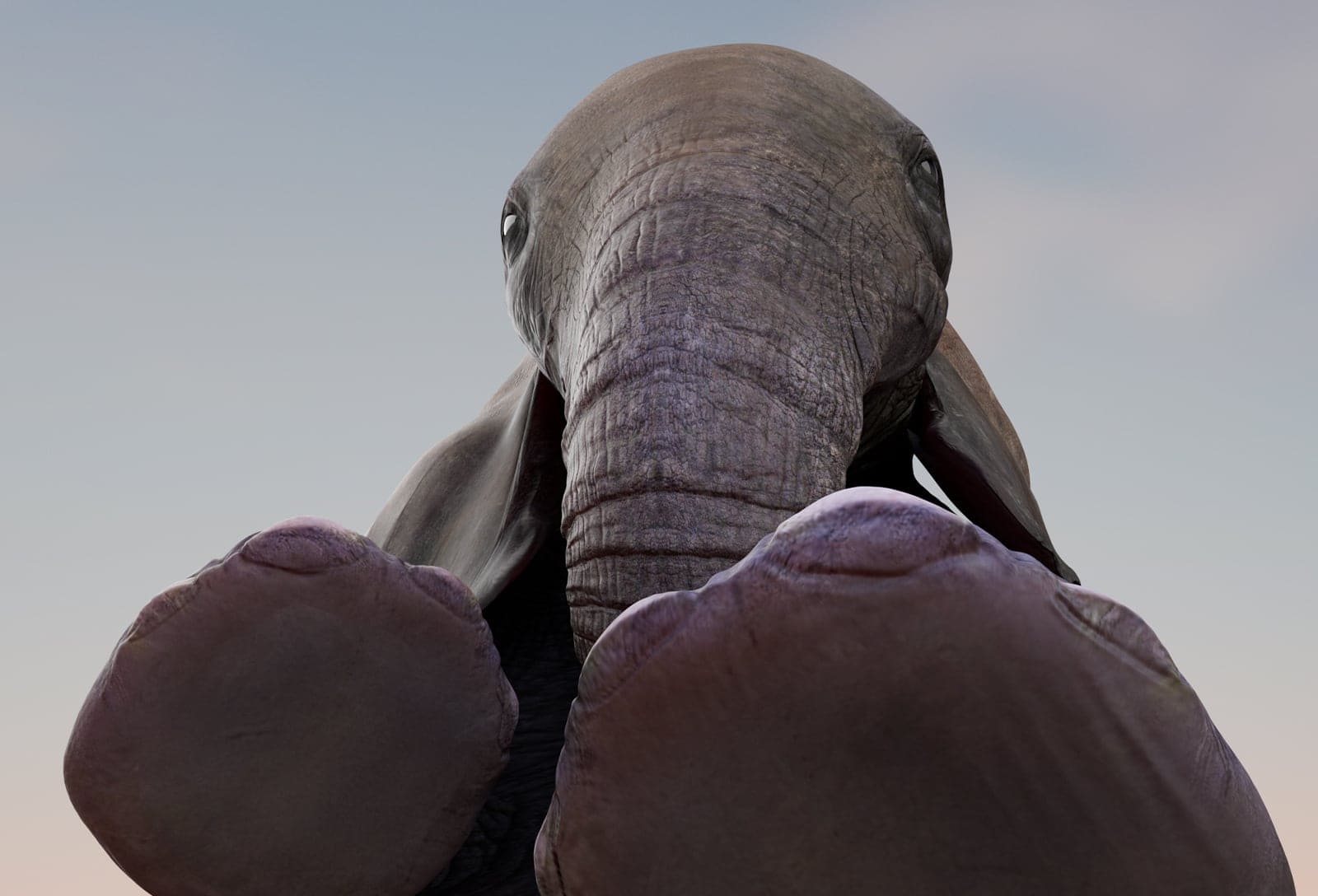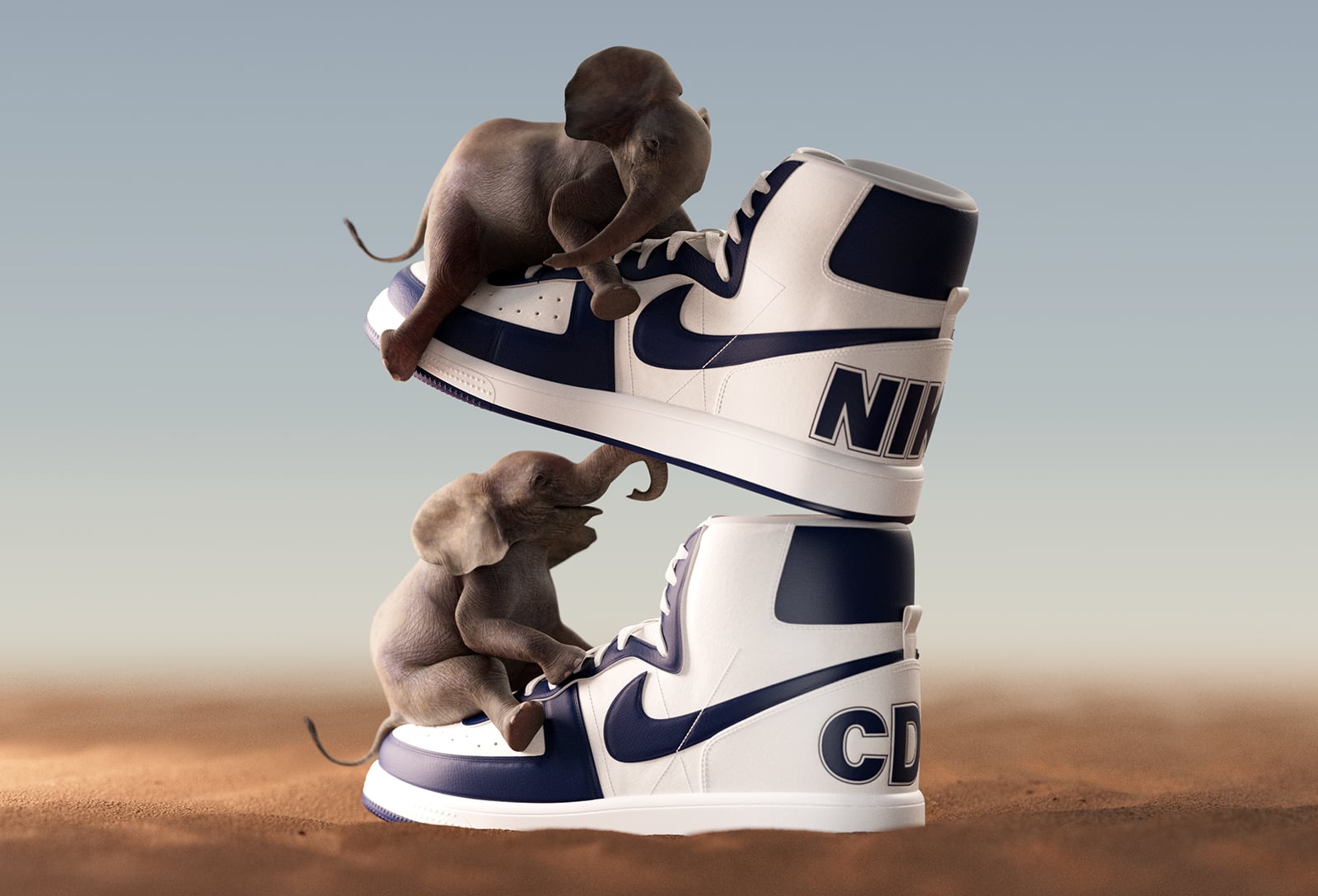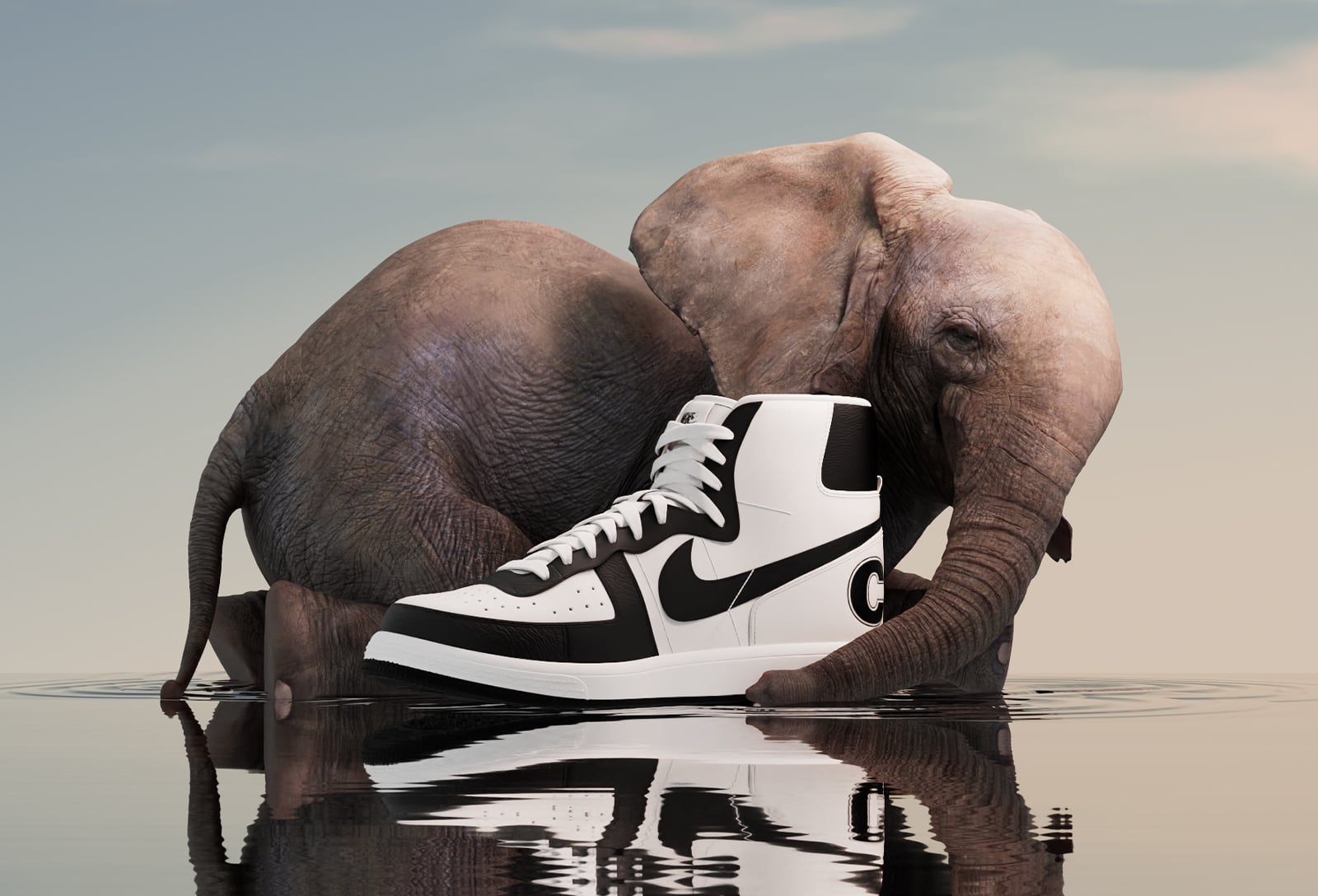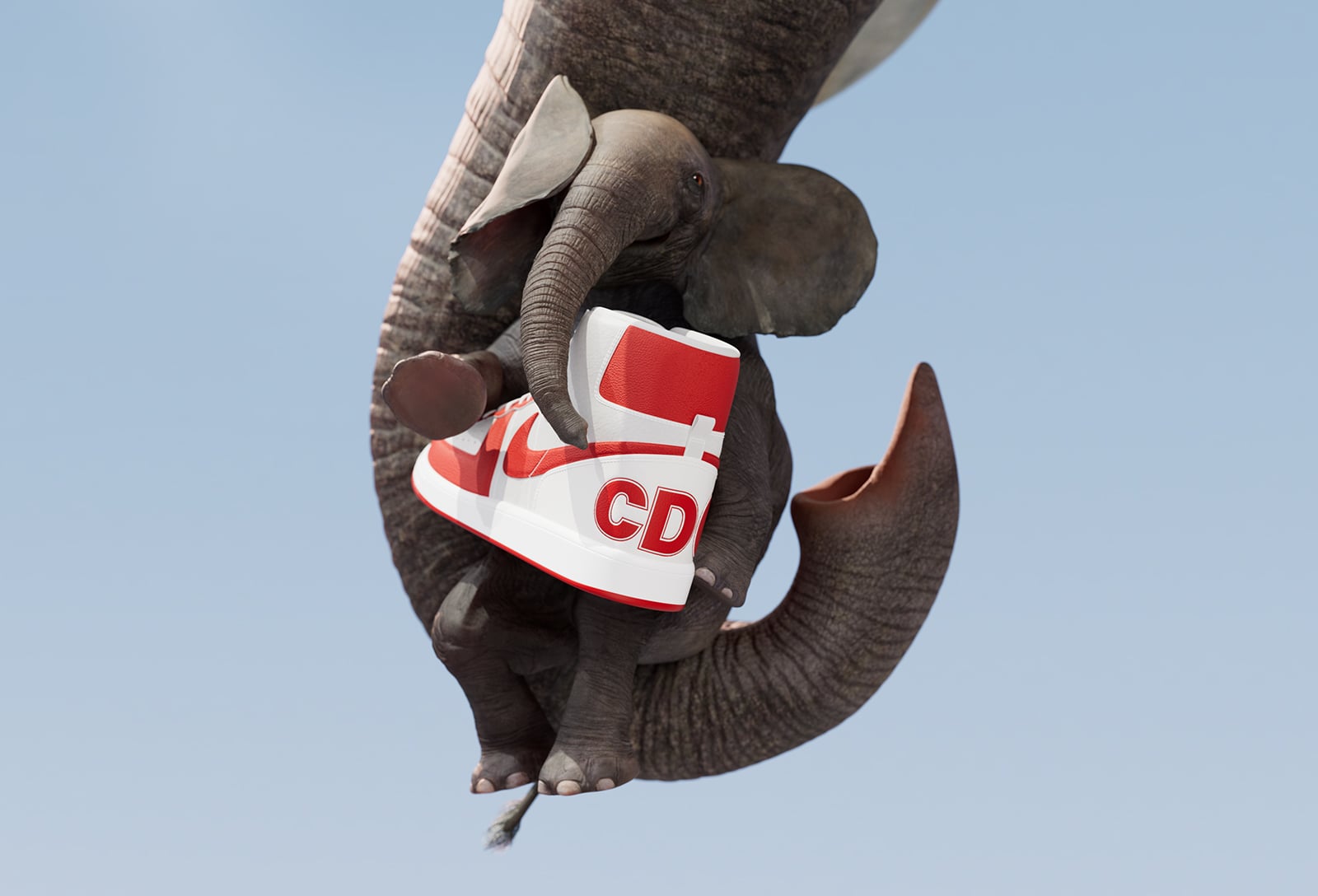 Agency | House + Holme
Creative Directors | Ronnie Cooke Newhouse and Karl Bolander
Film Production & Direction | Closer

---