---
Off-White launches a new special campaign in collaboration with Juergen Teller.
Creative director Virgil Abloh recruited the iconic German photographer to capture the brand's current eyewear and handbag collection from Spring/Summer 2020 womenswear on model Mariacarla Boscono. Teller scouted Complesso Monumentale Donnaregina, located in the panorama of the historic center of Naples, to shoot the campaign.
Boscono's slick monochrome looks of white, black, and red are contrasted with the ornate renaissance art that appears behind her. Despite this obvious contrast, Teller also finds similarity; the negative space and circularity of the collection echo that of the artwork and architecture. Tapping into his signature style which finds beauty in imperfection and often deploys snapshot-like or "amateur" aesthetic, he seems only to use the flash on his camera instead of lighting the set from multiple angles. This choice makes the images pop with their contrast of light, color, and shadow, and lends them a sort of humanist or documentarian feel. It is a gorgeous blend of art and fashion, reality and mythology.
The campaign is yet another testament to the visionary power of a single artist. Virgil Abloh and his creative team at Off-White show wisdom and confidence in trusting Juergen Teller to deftly lead the campaign. That Teller went above and beyond in dedication to his craft by scouting out the perfect location for his shoot reaffirms him as a master of the form – and the results speak for themselves.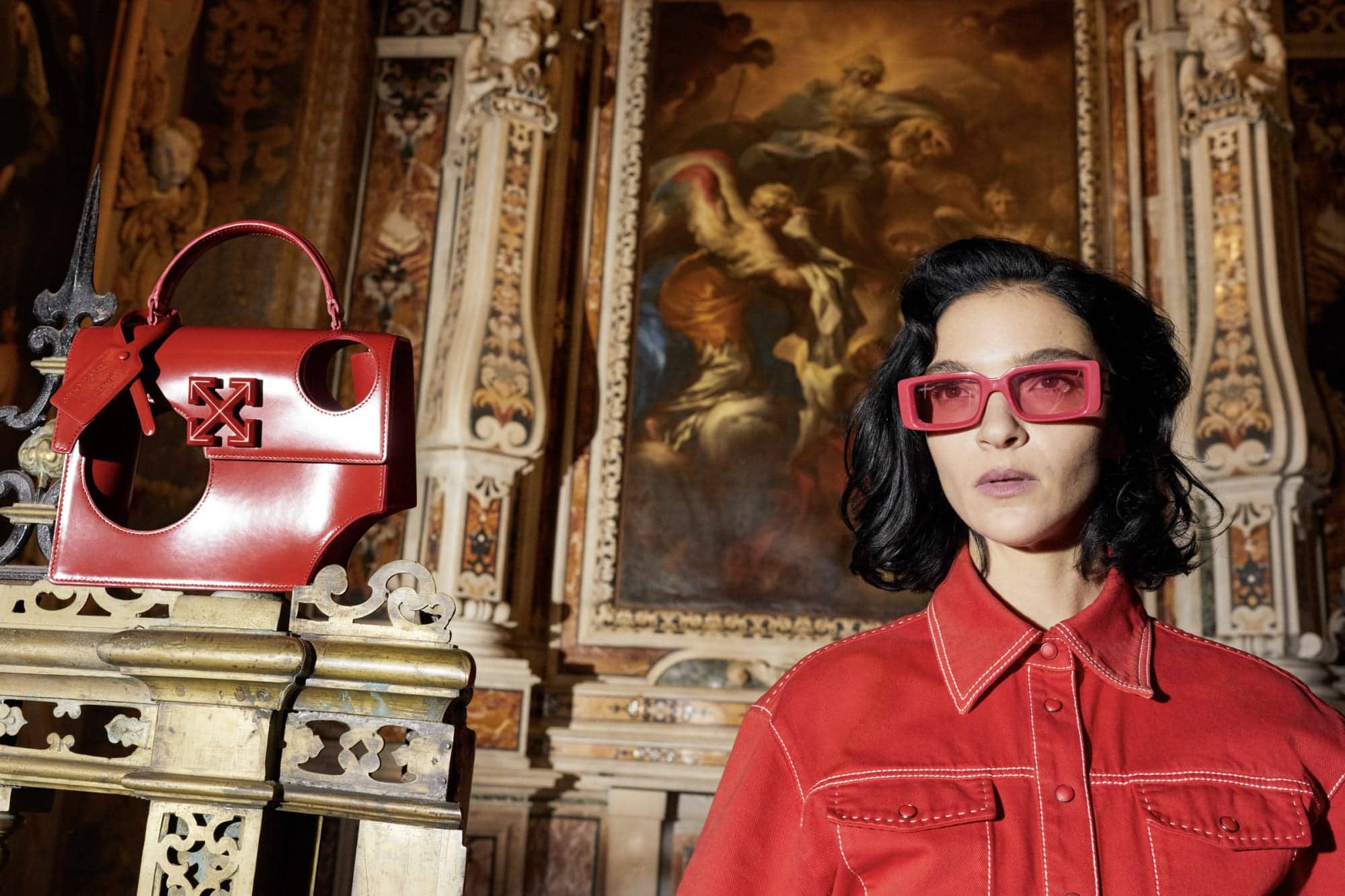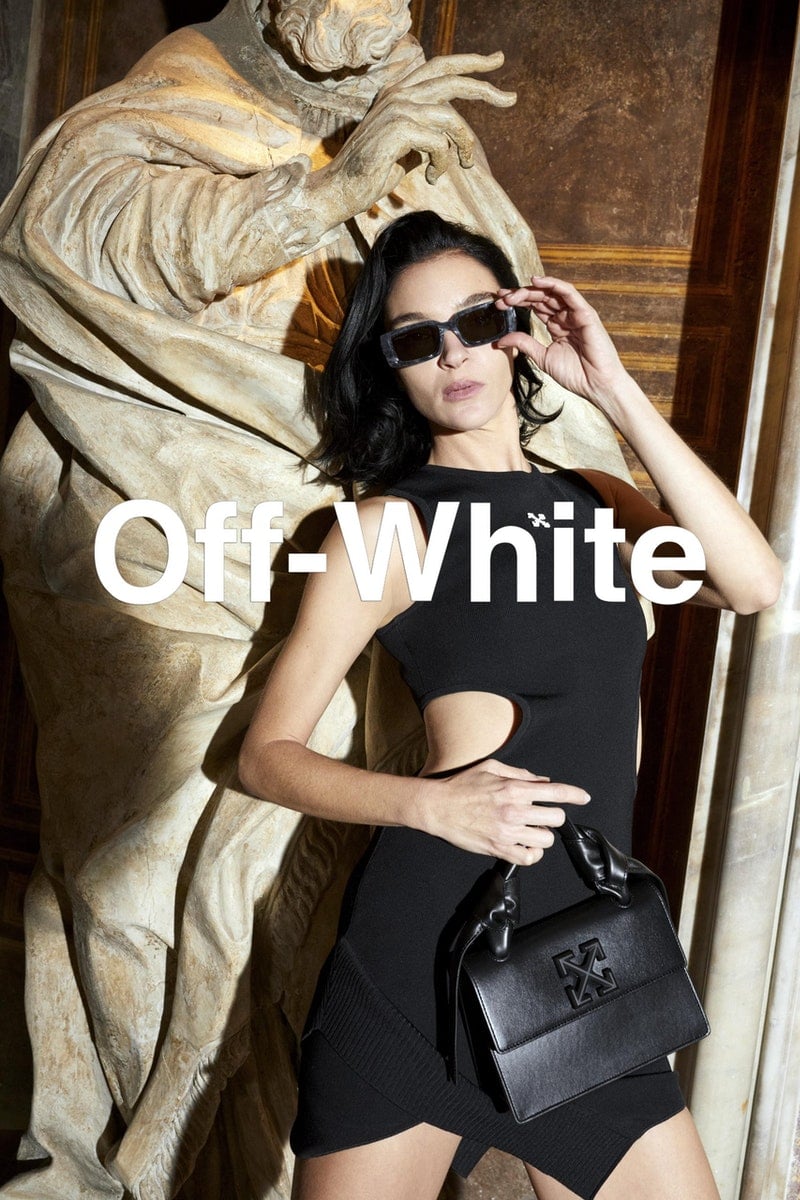 Off-White Creative Director | Virgil Abloh
Photographer | Juergen Teller
Model | Mariacarla Boscono
Location | Complesso Monumentale Donnaregina, Naples
---