---
Review of Ottolinger Spring 2022 Fashion Show
Sartorialism, Sculpture and Seduction
By Anna Ross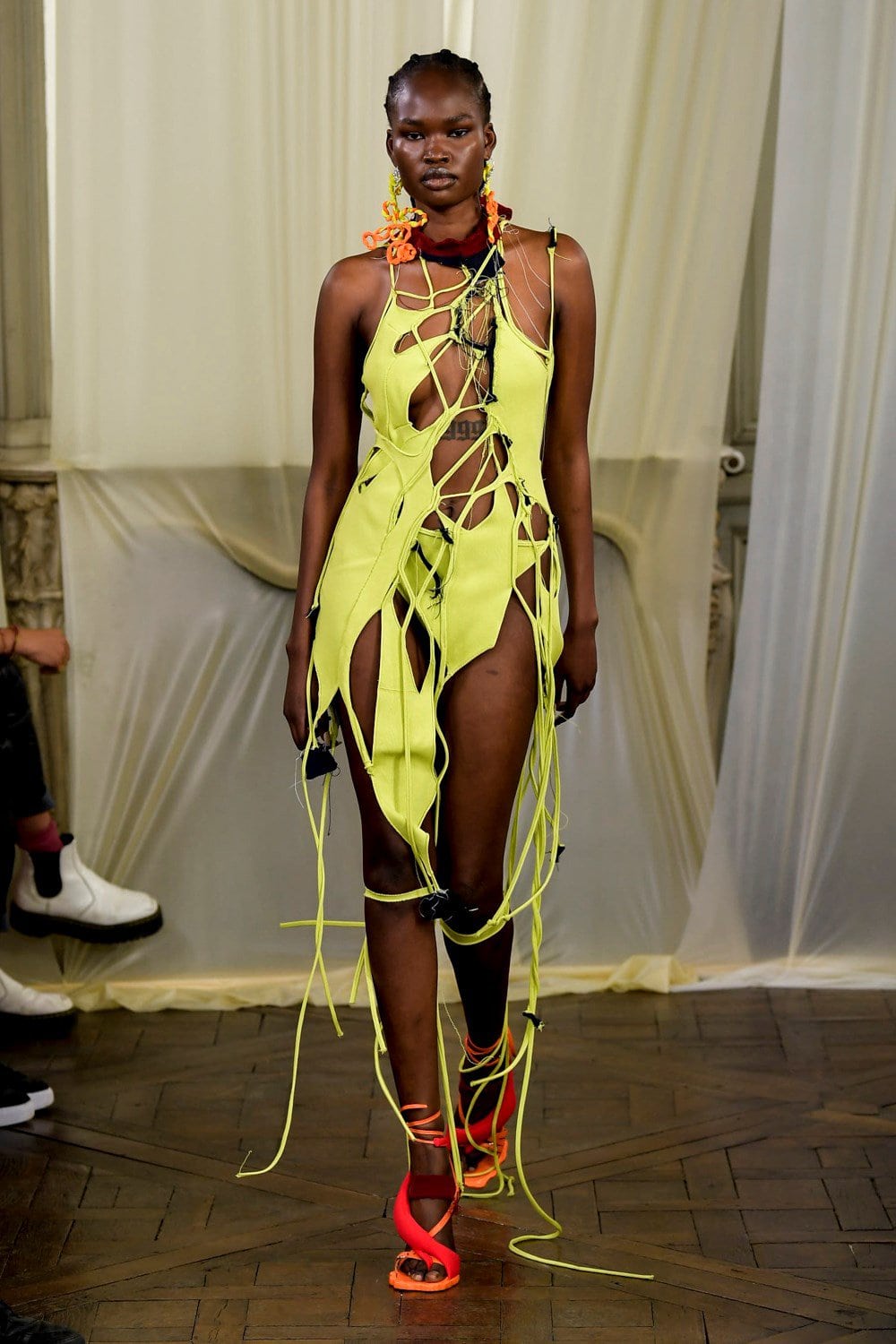 Ottolinger's shows are always slightly jarring – intentionally so – the design duo are famed for distorting the conventions of normality and finding comfort within discomfort. This afternoon's guest list was intimate and closely entwined, sat snuggled together upon latex sheeting – both slightly un-nerving and vaguely perverted in turn. A soundtrack that resembled untuned instruments set the scene to a series of opening looks: dissected jersey separates, slashed, spliced and slit around the torso, as if torn away from the body to reveal just as much as they concealed.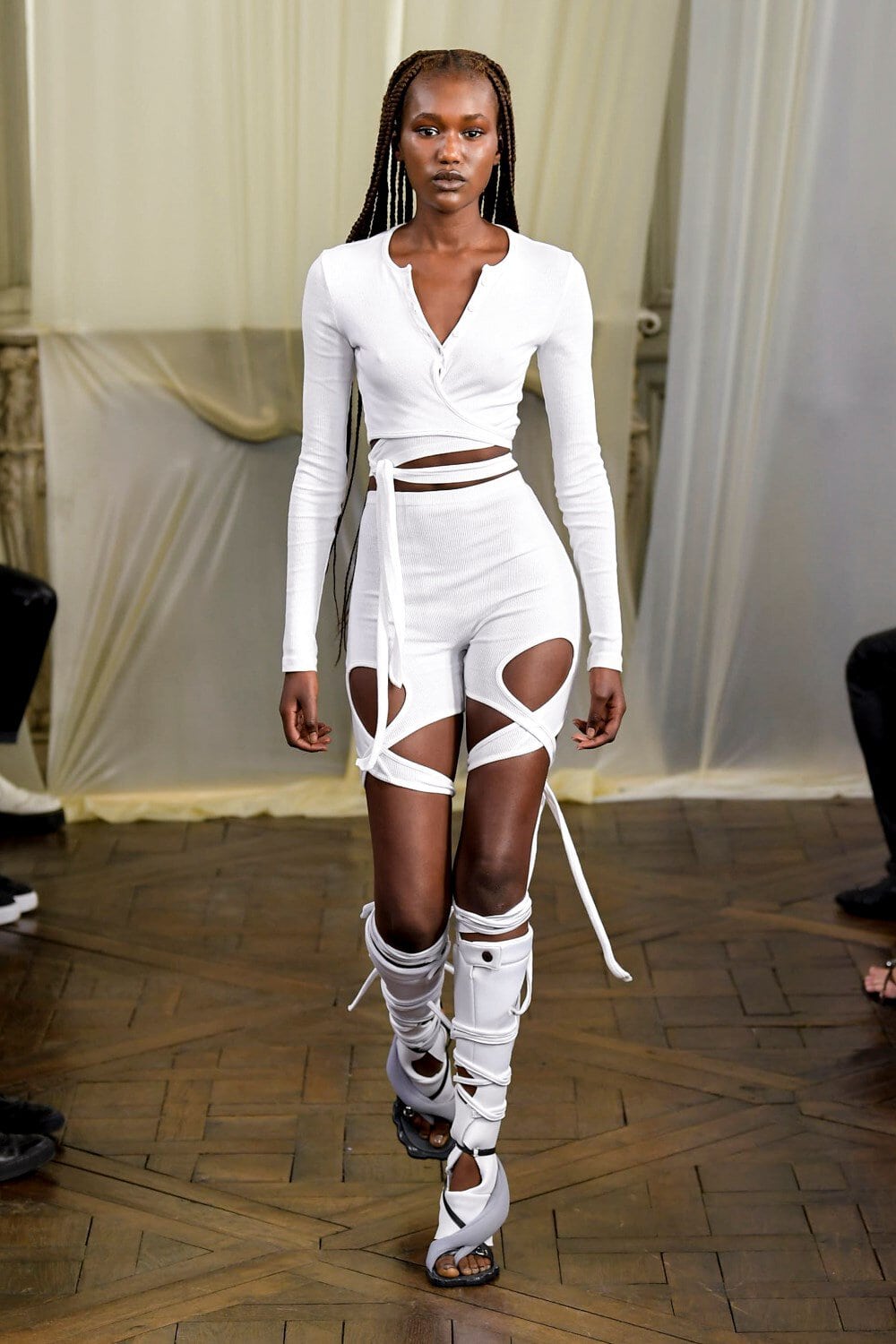 These pieces have become Ottolinger's calling card, winning them a loyal crowd of Gen-Z admirers (who spilled out on the streets desperate to catch a glimpse of the clothes) as well as a plethora of copycats ready and waiting to mimic the look.
Sitting somewhere between swimwear, intimates, lounge and active, the brand has managed to develop the casual leaning language of jersey into something more provocative and instantly recognisable. However, this season, some of the pieces felt over complex; their skinny straps and cut-outs felt a little overworked, inciting anxiety at the very thought of trying to put them on in the morning.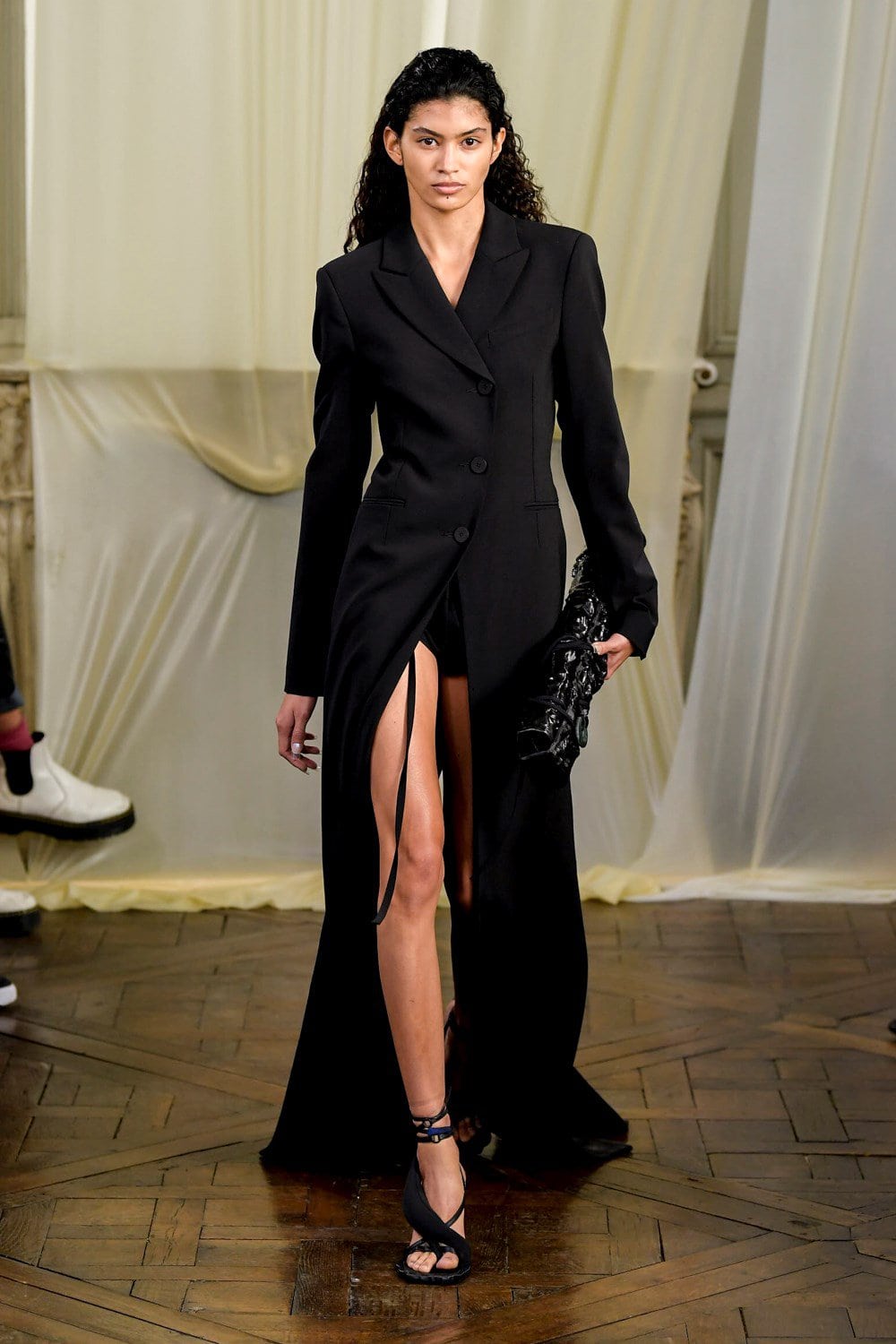 You'd need to factor in at least 20 minutes extra into your schedule to slide into looks featuring complex spaghetti straps or sculptural spherical boning, which would be great for social distancing, but for very little else.
Ironically, for a brand so obsessed with detailing, it was the paired back versions of their collection that worked the best. Their tried-and-tested skew-if denim jackets continued to serve them well in summer shades of mint and off-white, while and the introduction of tailoring in silver and sulphuric yellow was a welcome addition, of which we hope to see more of next season.
Although it was their handful of slick pieced jersey dresses and simple wrap tops that boasted the most viability, with the brand showcasing many of their looks across a diverse range of body shapes, resonating with the body positive attitudes of their target audience.
Ottolinger has well and truly brought sexy back.
---