The influential designer was renowned for his futuristic and powerful designs, as well as his blockbuster fragrance portfolio
Paco Rabanne, the innovative French-Spanish designer who challenged his present with a futuristic use of material, reconceived feminine sensuality, and wrote the blueprint for a successful designer fragrance offshoot, has passed away at the age of 88. The news came via an announcement from Puig, the company that owns his brand, on the morning of February 3rd.
An enfant terrible of the Parisian fashion world when he first burst onto the scene in the mid-60s with futuristic designs that challenged the staid design and material sensibility of the time, Rabanne helped to define the space-age look. But he never slowed down from there, embarking on a career that would see him continue to lead the industry in forward thinking through the end of the century.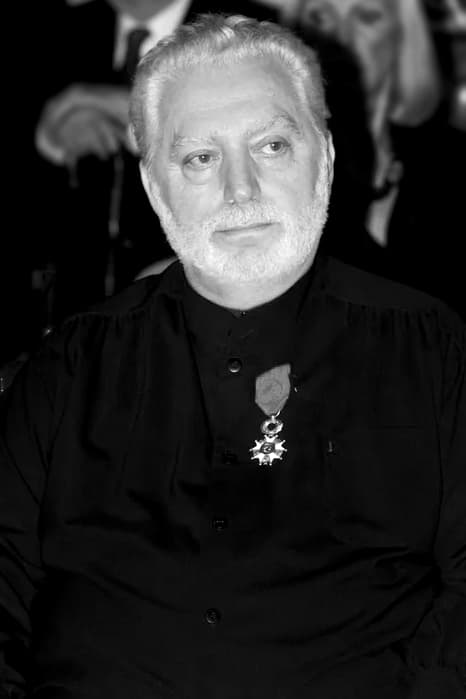 Paco Rabanne was born as Francisco Rabaneda Cuervo on February 18, 1934 in the Basque town of Pasaia in northern Spain, where he grew up around fashion and design: his mother was chief seamstress at Cristóbal Balenciaga's first couture house in Donostia, Basque Country. His father, a Republican Colonel, was executed by Francisco Franco's fascist troops during the Spanish Civil War. Rabanne's mother moved the family to Paris when Balenciaga opened there in 1937, due to the Spanish Civil War.
Rabanne put his inherited fashion skills to work in creating sketches for houses including Givenchy and Dior while he was studying architecture at l'École Nationale des Beaux-Arts in the mid-50s. Still, he continued to pursue architecture, taking a job with France's foremost developer of reinforced concrete, Auguste Perret, and working there for over ten years.
He began his fashion career by designing jewelry for Dior, Givenchy, and Balenciaga, the houses with which he had previous connections, then launched his eponymous label in 1966. Right from the beginning he firmly established his reputation for futurism and an innovative use of materials: his first collection, titled "Manifesto: 12 unwearable dresses in contemporary materials," featured dresses made of plastics and enraged the relatively conservative French press with its audacity.
From here Rabanne began to explore the use of metal in dress-making for which he is widely known, as well as making innovations with other unexpected materials. He gained more international popularity by creating an outfit worn by Jane Fonda in the iconic 1968 sci-fi film Barbarella. He also worked closely with popular French yé-yé singer Françoise Hardy, who walked in his shows and wore his iconic segmented plate dress designs on the cover of Elle.
In 1968 Rabanne began working with Puig to launch his fragrance line, which would eventually grow into one of the world's biggest and become a defining feature of the brand, with its men's fragrances in particular leading the way. Puig acquired the fashion house as well in 1987.
The designer was also one of the first to recognize the impact that the internet and digital retail would have on fashion, and launched a fragrance online in the mid-90s. Using the now defunct e-commerce site CyberShop, the Rabanne scent XS Pour Elle made its debut online months before hitting department store shelves – a pioneering move at the time. Rabanne took the promotion a step further and participated himself in a live chat session on the site.
While his boundary-pushing fashion creations certainly made his name, Rabanne was also famed for his eccentric and even mystical public persona. He claimed he had lived several lives (including that of a prostitute in the time of Louis XV), to have known Jesus in a previous life, to have seen God three times, to have been visited by extraterrestrials, to have murdered Tutankhamun, and to be 75,000 years old. In 1999, he announced that, at the age of seventeen, he had visions which led him to predict that the Mir space station was going to crash into France at the time of the solar eclipse of 11 August 1999, its debris causing thousands of deaths in Paris and in the Gers region. He publicly undertook not to make any more predictions if this one did not come true; however, he claimed to have had an apparition of the Virgin Mary telling him to continue the predictions.
Rabanne retired from fashion in 1999 following his 33rd and final couture show. Since then, he had rarely been seen in the public eye. In 2005, he opened the first ever exhibition of his drawings, explaining that, "I am 72 years old, and I wanted to present my drawings this year before disappearing from this planet. I have not shown them to anyone except Salvador Dalí 30 years ago, who told me to keep going."
Puig revived the dormant Paco Rabanne fashion brand in 2011, appointing Julian Dossena, who had previously worked at Balenciaga, as creative director in 2013. Since then, the designer has been met with praise for his collections that keep the innovative and powerfully sensual spirit of Rabanne's work very much alive.
---