---
Review of Paco Rabanne Spring 2023 Fashion Show
Passion, danger, and speed, Julien Dossena delivers a gutsy message
By Lizzy Bowring
If one thing can be said about today's presentation from Julien Dossena at Paco Rabanne, this was a 'kick-ass' collection. Look out! There is a fierce provocative message here filled with empowering undertones.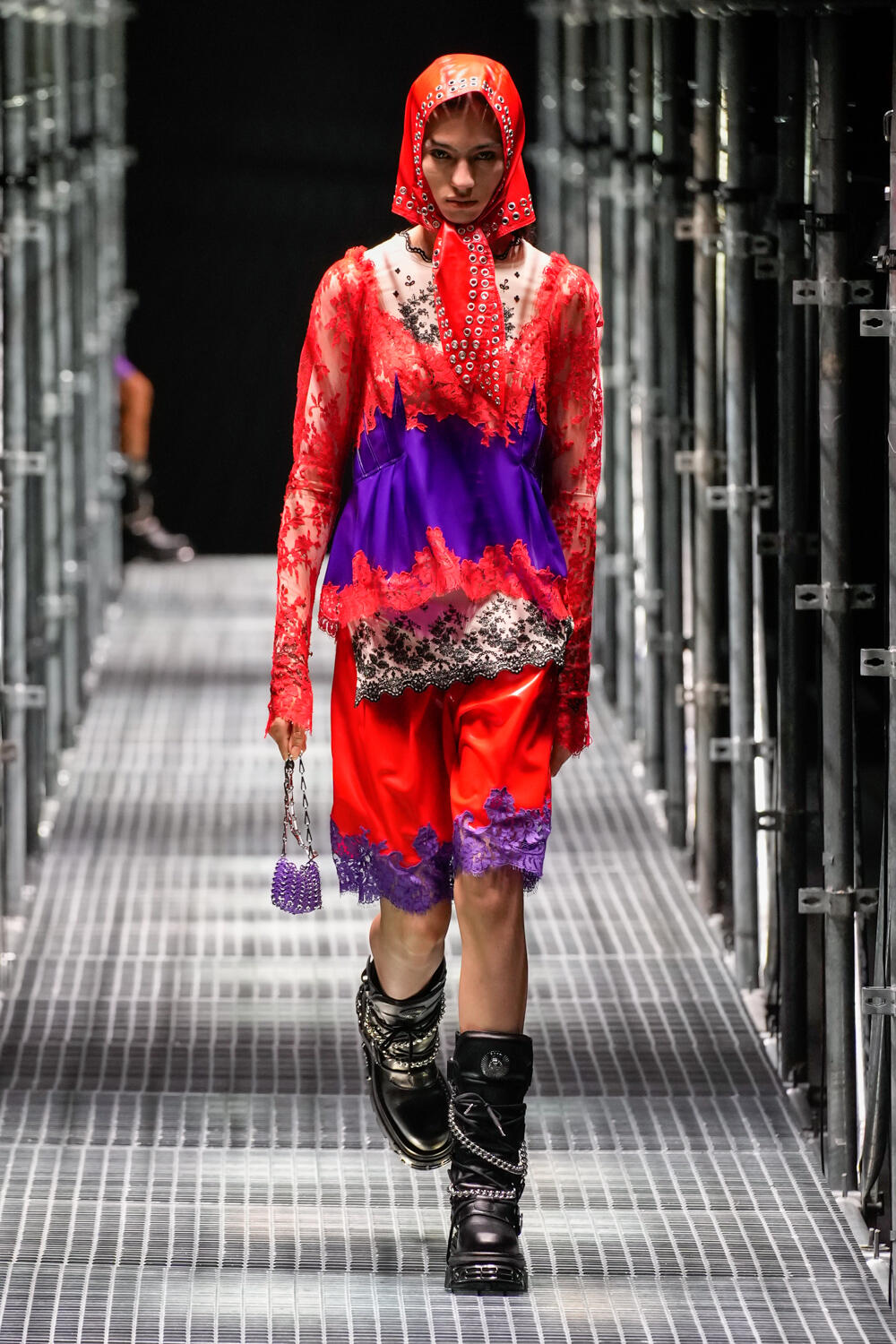 Delivered with high intensity, speed, and vibrant colour, Dossena's Paco Rabanne girl stormed the scaffold-encased metal Runway in her fabulous chain-drenched combat boots, taking all with her, including her star-studded audience
Even the 'drone' camera speeding along on its rails appeared to have difficulty keeping up with the pace, let alone staying on track with the intense chest-reverberating soundtrack of a woman repeatedly declaring, "I'm gonna make you sweat."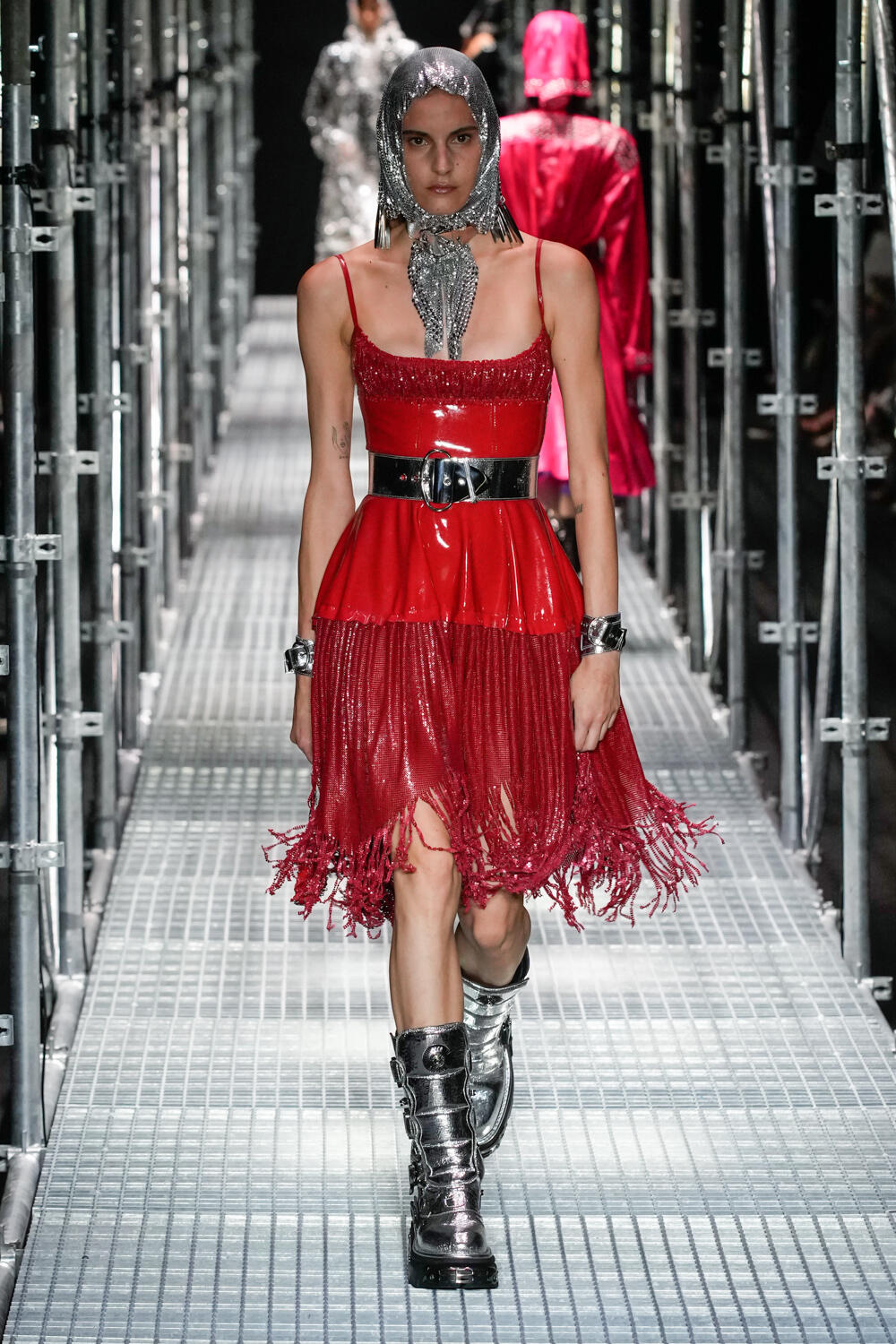 As mentioned in an earlier review about another heritage brand, for the success of a branded House, the new guard holding the torch must carry forward something of the original aesthetic". There is no doubt that Dossena is more than capable of accomplishing this.
With every  collection throughout his six-year tenure at Paco Rabanne, he has demonstrated his understanding of the brand aesthetic while transforming it to pivot to a new generation"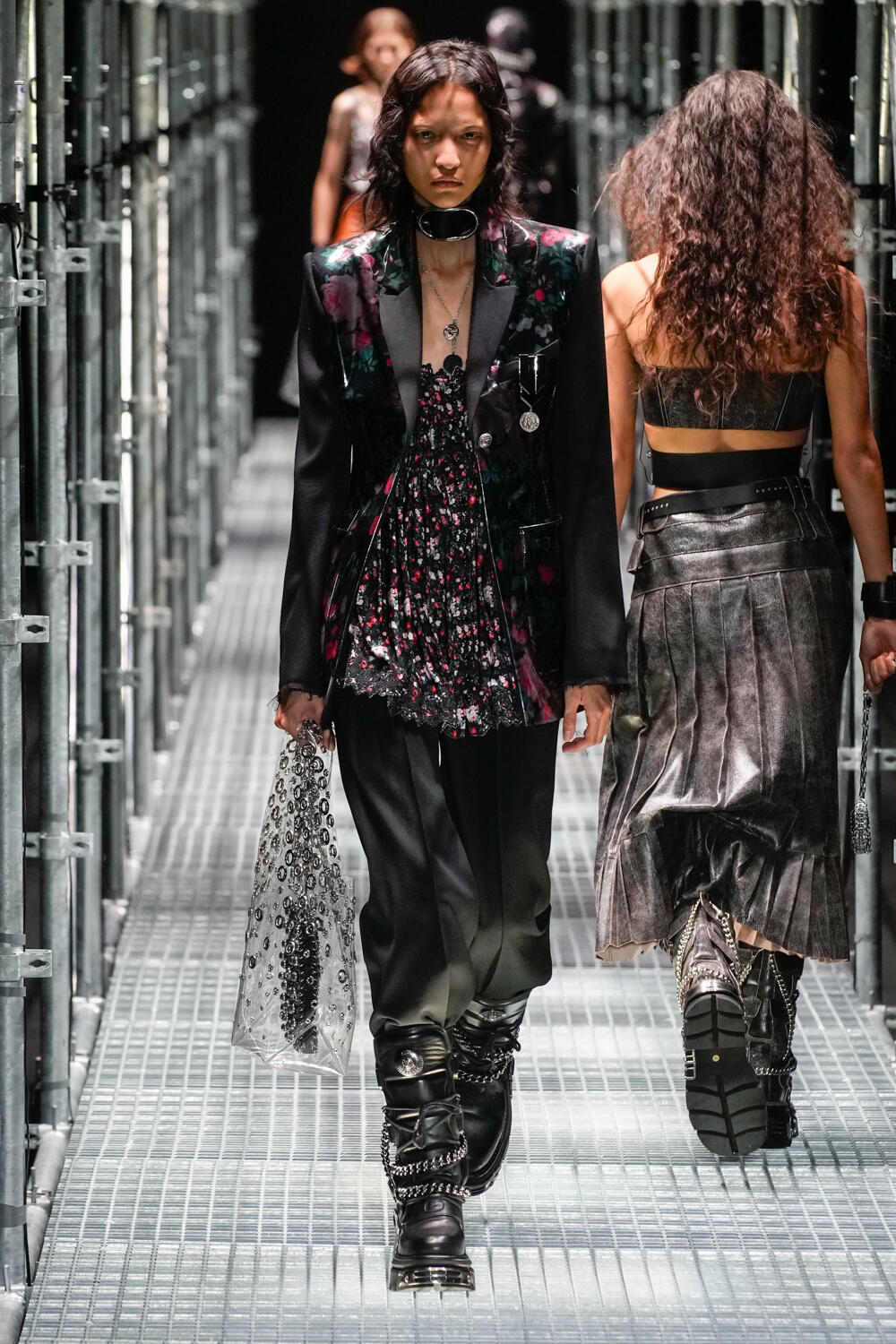 It is as if Dossean was born to lead the new guard when one looks at the similarities between himself and Paco Rabanne. Just as Dossean employs in his designs, Rabanne also used unconventional materials such as metal, paper, and plastic for his flamboyant creations. For the debut of his namesake brand in 1966, he presented "Manifesto: 12 unwearable dresses in contemporary materials", rocketing to success with these futurist, space-age styles, including the chainmail mini-dresses and costumes for the 1968 sci-fi film Barbarella.
Dossena's brand vision is unique in fusing youthful vibrancy with intellectual and erotic undertones. While this may not be a commercial antithesis for many, the brand and its creative director have hit just the right spot".
For Dossean, clothes are not just about being physical and sensual; here,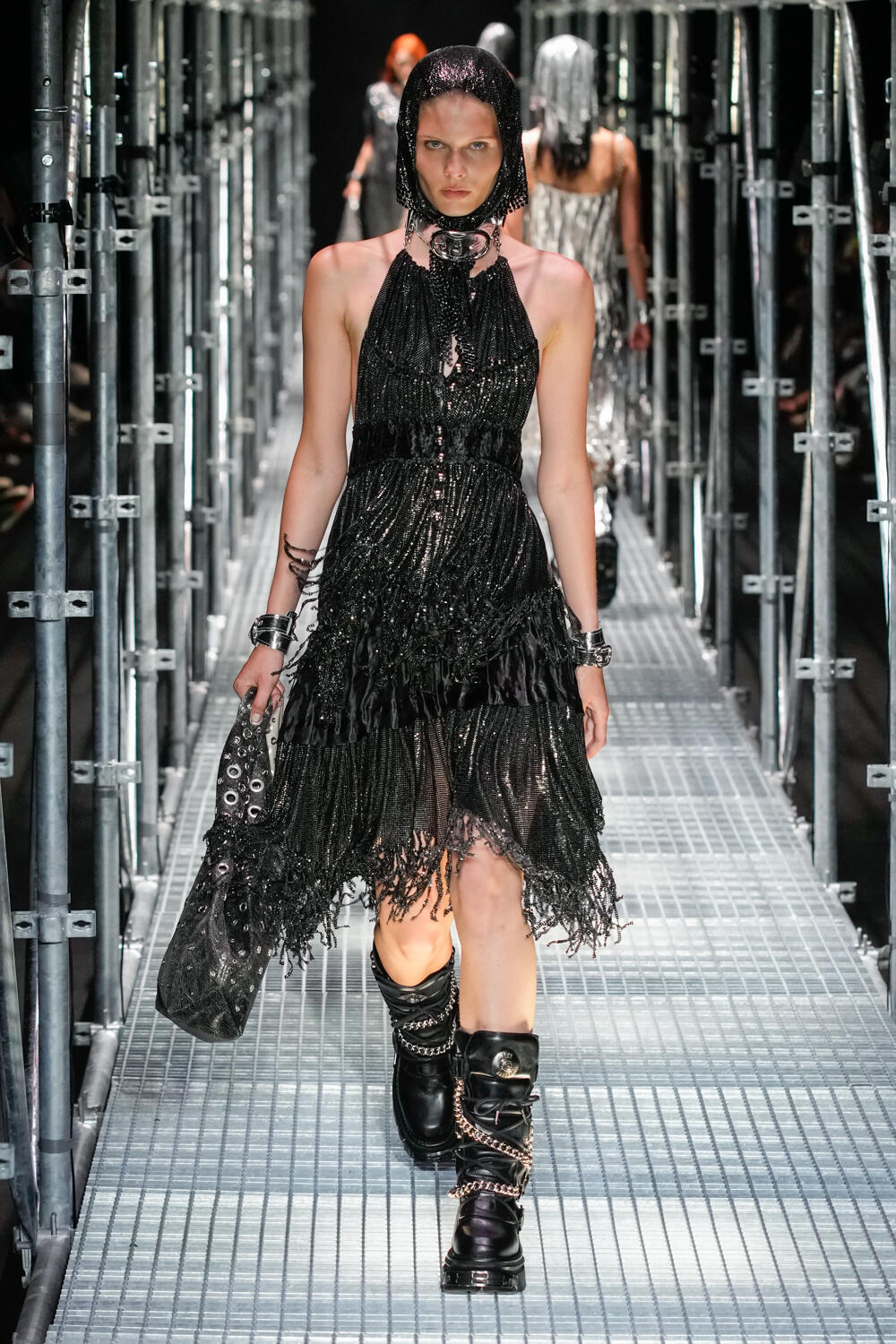 the movement of the clothes comes with an explosive almost extreme subversive attitude along with a hefty dose of fantasy and fun, interlaced with only that "French girl know-how". 
Perhaps the invitation – a heavy black rubber rectangle – gave an inkling of what was to come and so it was, out stormed the models, dressed in wild outfits made from latex and lace, drenched in searing bright colors, and audacious patterns reminiscent of a Jackson Pollack paint-splattered artwork. Sheer raincoats, plastic-covered suiting, 'grunge slips' and 'punk-inspired kilts played into the subversive nature of the silhouettes.
And to top it all off, they wore bondage harnesses and babushka headscarves studded with grommets along with liberal lashings of chains glinting warningly, as if sent from some futuristic heaven to threaten any opposing danger to its wearer".
As the Paco Rabanne site declares – Revolution, rebellion and renaissance. And so, with its kick-ass attitude, Dossena presented a brilliant collection with a fiercely passionate message to a generation that won't take "no" for an answer – "stand up and voice yourself."
---