A precise point of view, a culturally relevant standpoint, a strong creativity, and a definite sense of community connect Palm Angels to the American culture that mixes Italianness since inception.
Hello Los Angeles, city of Palm Angels, where everything can happen and where the brand launches from November 10th a one-of-a kind pop up boutique in the area in front of Maxfield, with which Francesco Ragazzi, Founder and Creative Director of the brand, decided to join forces and come back to where everything started.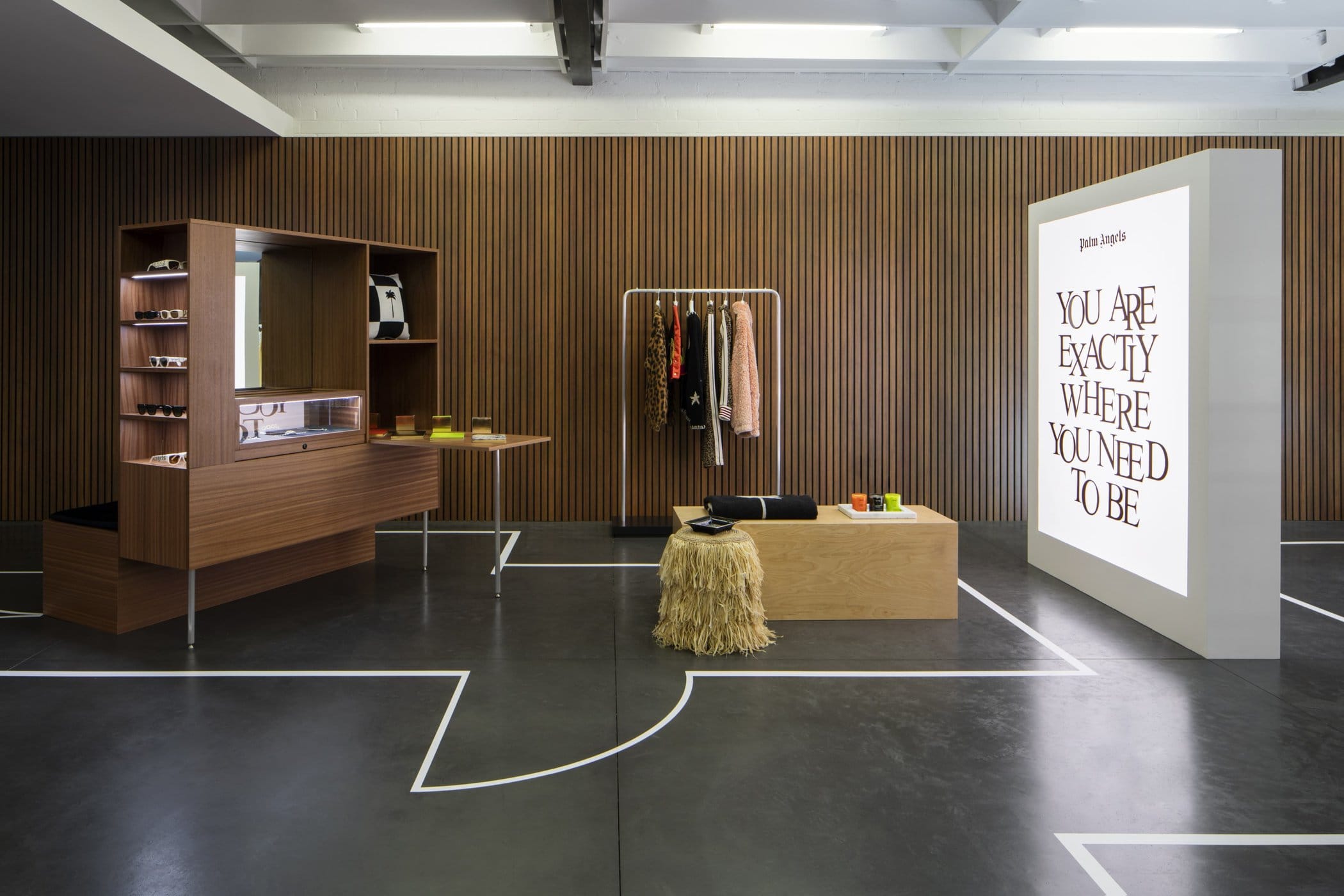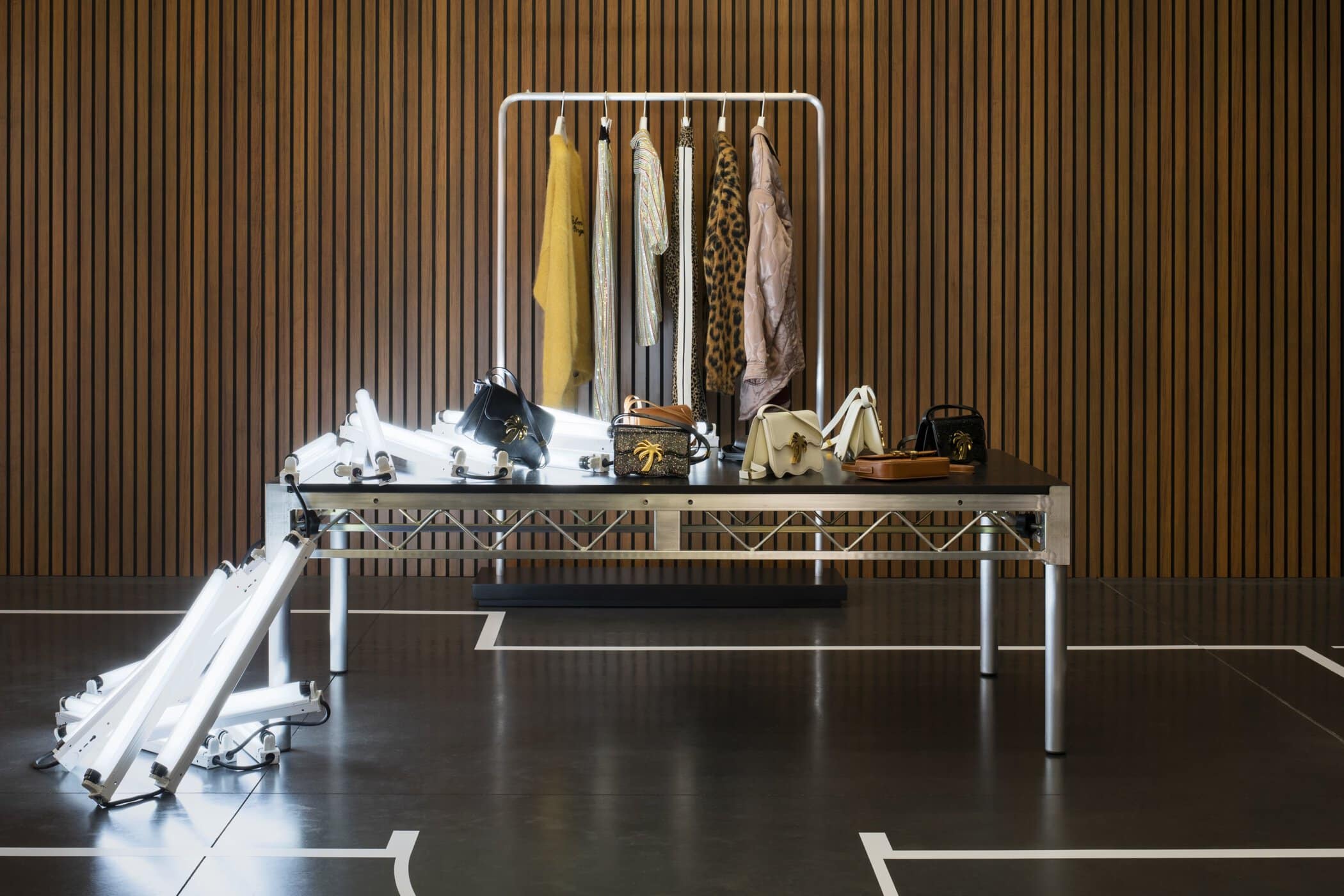 Conceived and designed with the offbeat lens of Palm Angels, the Los Angeles boutique, a space where customers can live the brand in a true 360° experience, is a real free standing store that will last for three weeks only. Different atmospheres live together in the same space, where highly curated materials coexist with raw design and luxury finishings. The heart of the store is the Palm tree: more than an installation, it represents the brand mark creatively. The store, based on a never the same offerings, is a sort of open box that almost every week will be populated by different collections: from a dedicated ones, an homage to LA titled 'You are exactly where you need to be', to the Palm Angels outerwear collection, and then to the ski wear collection, to a unique Moon Boot capsule, to the 8 Moncler Palm Angels collection, to Mate bikes, and for the first time ever to a one-off high jewelry collection of four single pieces crafted by the Londoner jeweler Duffy.

As a person before being a creative Francesco Ragazzi translates seamlessly into the brands' world a precise philosophy, a vision based on explicit values that reference a deep sense of belonging, expressed by freedom, individuality, and exploration in the broader sense. To this end Palm Angels is a kind of platform of values in which people find their place to be whatever they want.

'Palm Angels was born as a photography book, featuring black-and-white pictures of the Los Angeles skateboard scene, that I shot in 2011. At the time I was inspired to create the book by my passion for photography, as a true art of expression, and that laid-back LA vibe that you could only live and authentically experience in places like Venice beach. I have grown up with those americana imagery, of west and east costs particularly, that I naturally infused in Palm Angels. Having now the possibility to showcase the brand in LA with a one-of-a-kind store is for me a comeback to where everything started', says Francesco Ragazzi.

Palm Angels is about a distinct style of life, a vision with a real human being behind where LA references the same free spirit captured in the skate photographs and blends with a specific aesthetic linked to Italian sartorial codes and fabrics, expressing through the brand a cultural signifier of some sort. Palm Angels is a language immediately recognizable spoken by the brand communities defining an accurate meaning: this attitude à la Palm Angels is perfectly realized in the LA store to transfer that strong and positive attitude to who follows the brand, to inciting and helping to move forward, to believing in their selves and to continuing to never stop believing it.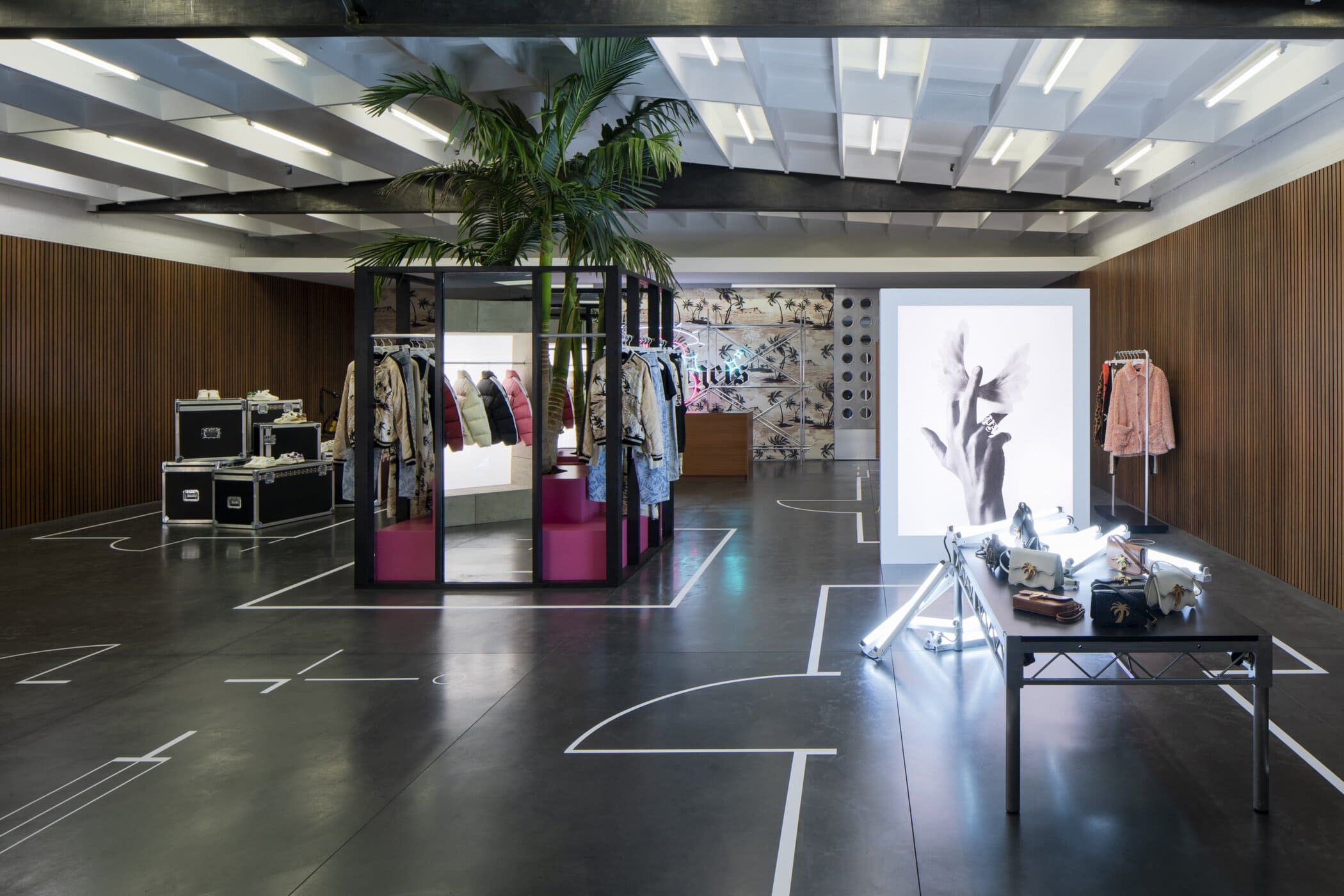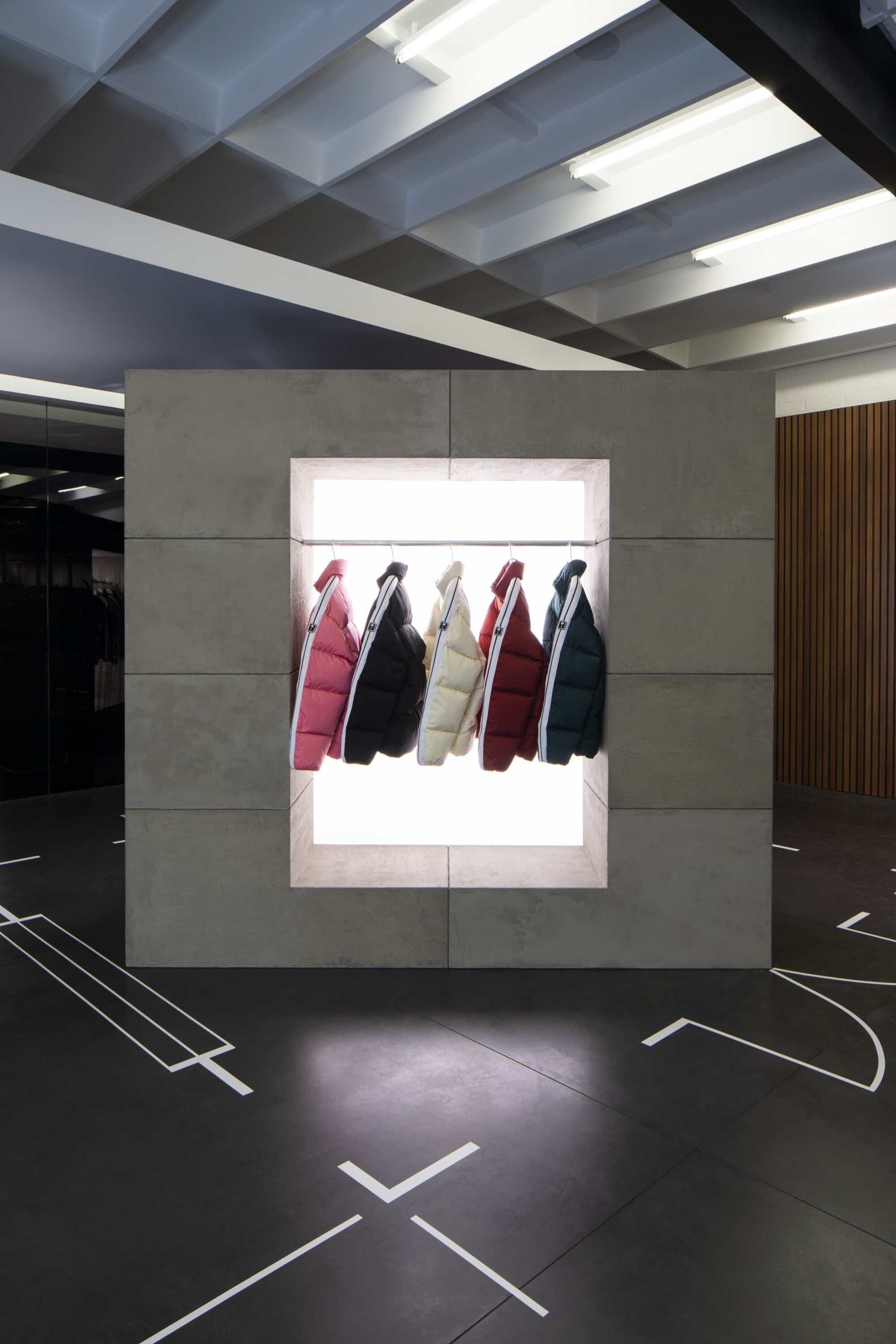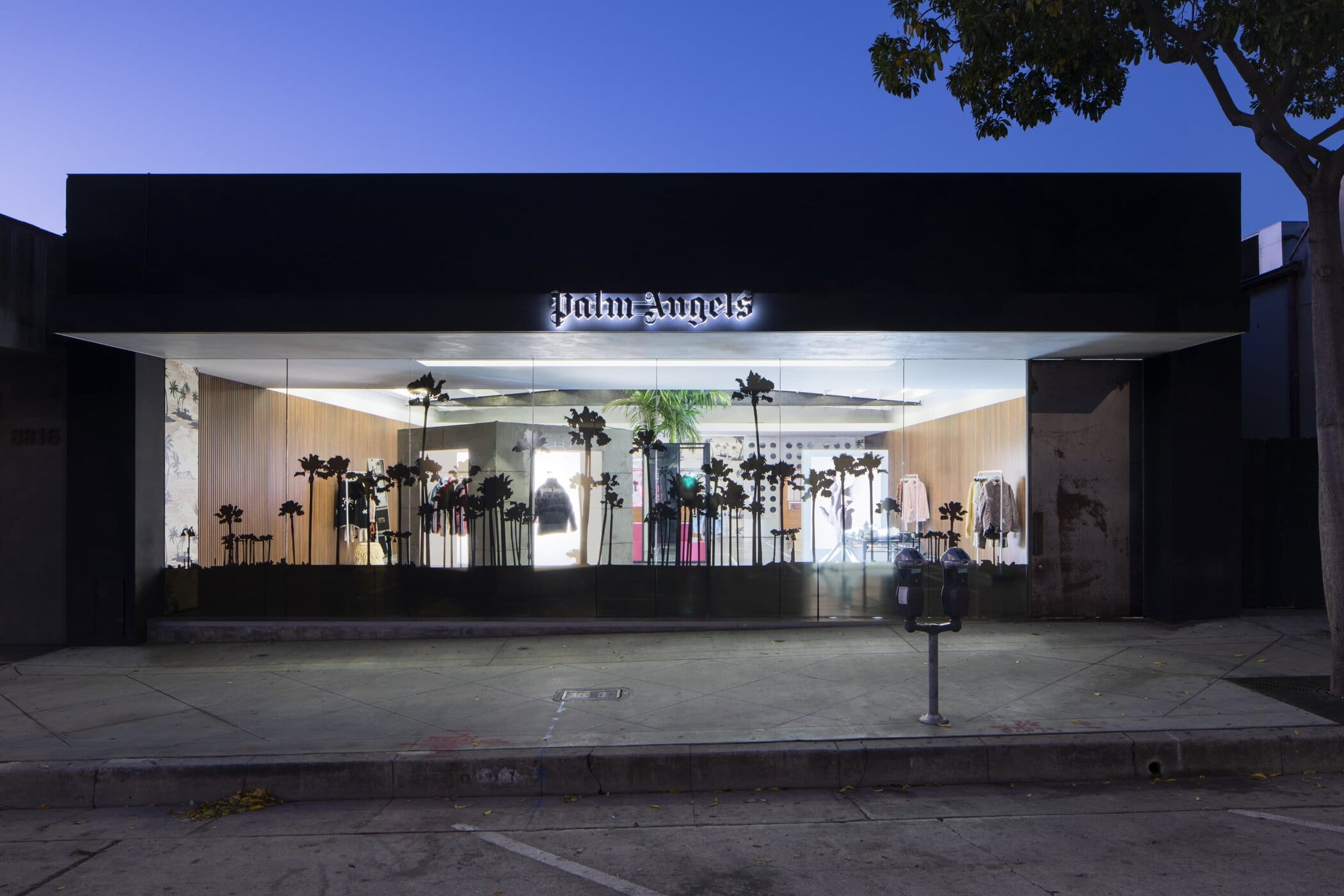 Location
8818 Melrose Ave, West Hollywood, Ca 90069
---