Review of Paul Andrew Season 2 2023 Ad Campaign by Creative Director Paul Andrew with Photographer Luca Khouri
After announcing the relaunch of his namesake label, Paul Andrew doesn't miss a beat with his second season, and a visually arresting campaign that focusses on tactility with a touch of surrealism.
Playing around with proportion and scale, the focus was kept squarely on the soles as models were shrouded head-to-toe in mesh, hair, or were shot from behind.
Andrew's desire to cater to a younger demographic who is fashion-focussed is reflected in the y2k-esque optic whites and metallics. The clinical white backdrop is not merely a prop to make each style stand out, but in the social media age it brings to mind the big-budget music videos from the boy and girl bands of the day, who are being mined and remixed by his target Gen Z/Millennial customer.
The multiple models also included casting a number of male participants, wearing a pair of strappy sandals and fuzzy mules, which is perhaps an influence of the current experimentation across the gender lines that inspired Andrew's and Casting Director Ben Grimes unconventional, yet increasingly normalised choice.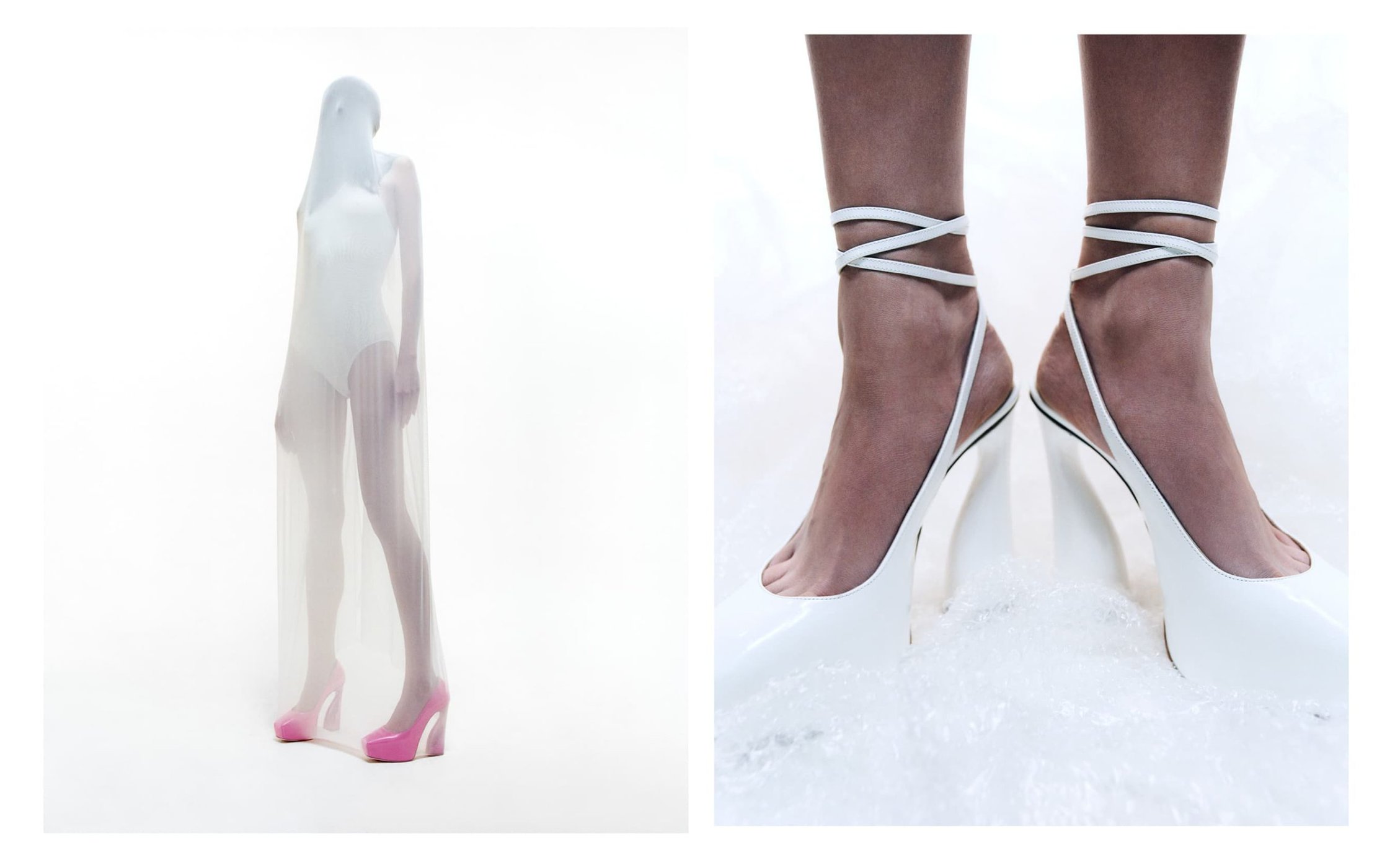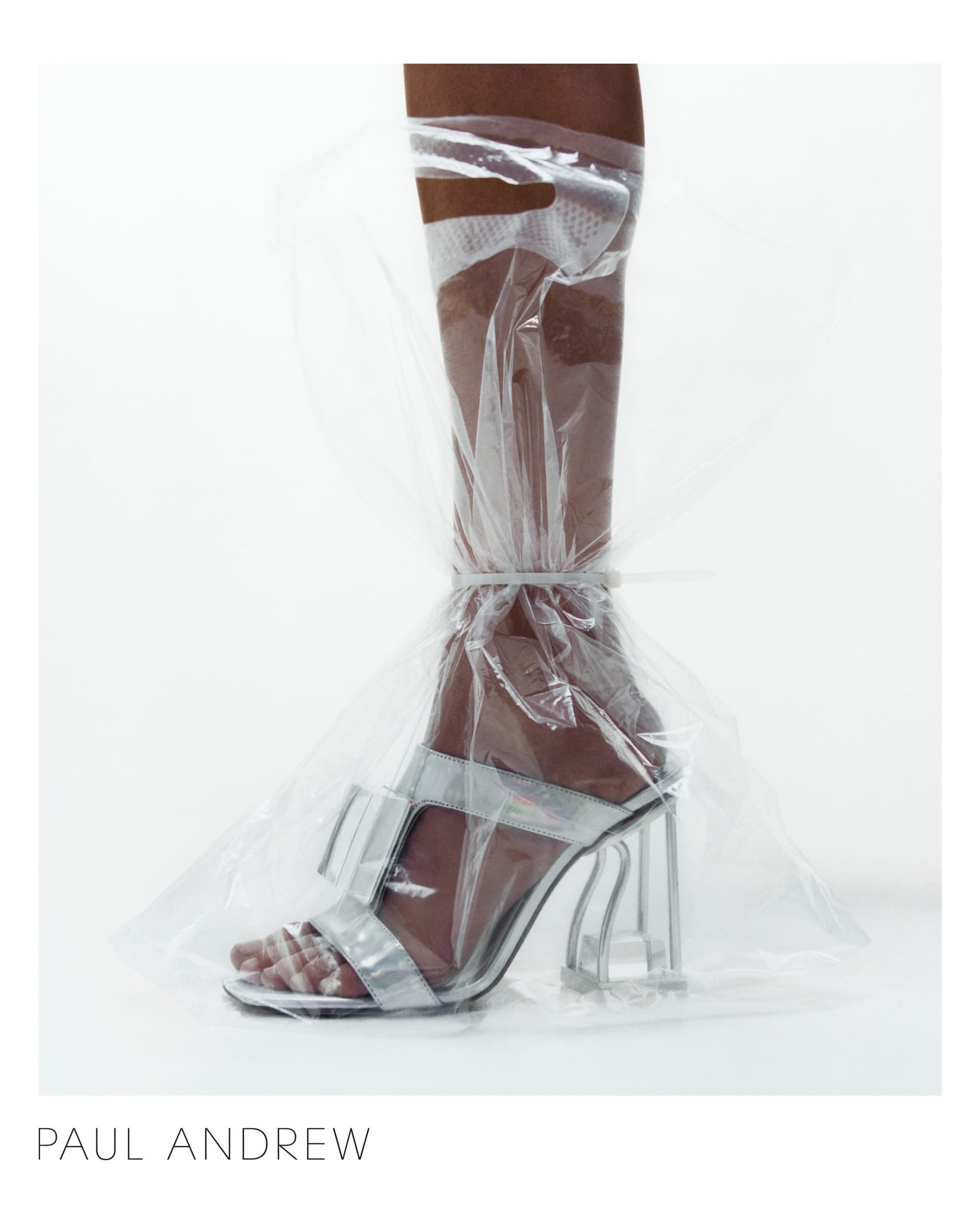 Paul Andrew Creative Director | Paul Andrew
Creative Director | Paul Andrew
Photographer | Luca Khouri
Stylist | Jodie Barnes
Art Director | Lucas Lefler
Casting Director | Ben Grimes
---