---
Review of Paul Smith Spring 2023 Men's Fashion Show
Earn Your Stripes
By Mark Wittmer
For Spring 2023, Paul Smith remained in a comfortable territory of strong tailoring, yet didn't look to design legacy – in particular, his emblematic stripes – that made his work so recognizable in its distinct balance of British elegance and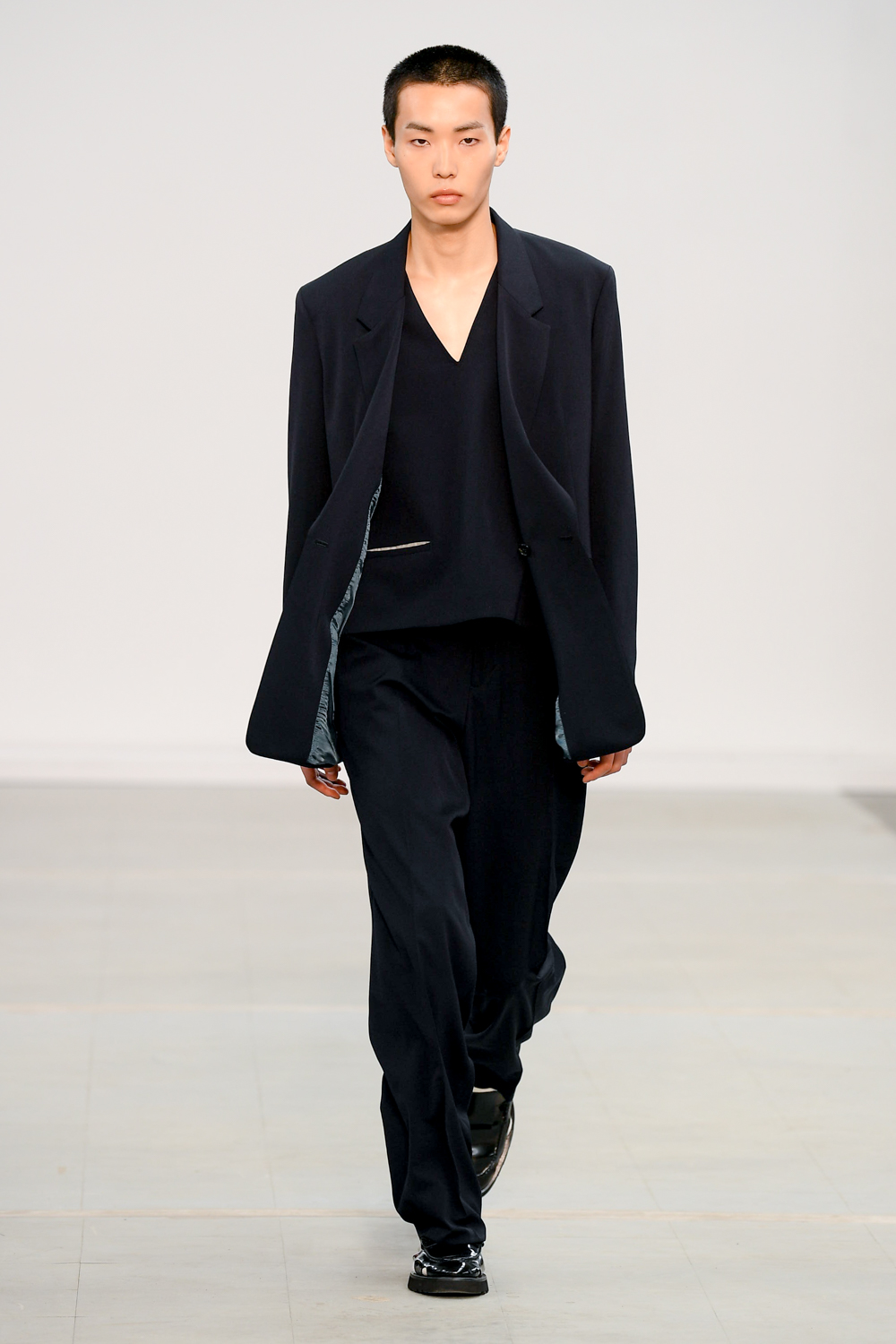 Though the classic tailoring that dominates the collection is undoubtedly excellent, it plays neither to Paul Smith's beloved design heritage, nor to the menswear mood of the moment.
The designer's iconic colorful stripes are, surprisingly, absent from the collection. Instead, a far more frequent sight is subdued and formal check and pinstripe patterns. Some fun abstract floral patterns and pastel gradients did creep in, the latter perhaps suggesting a distant metamorphosis of the more familiar stripes.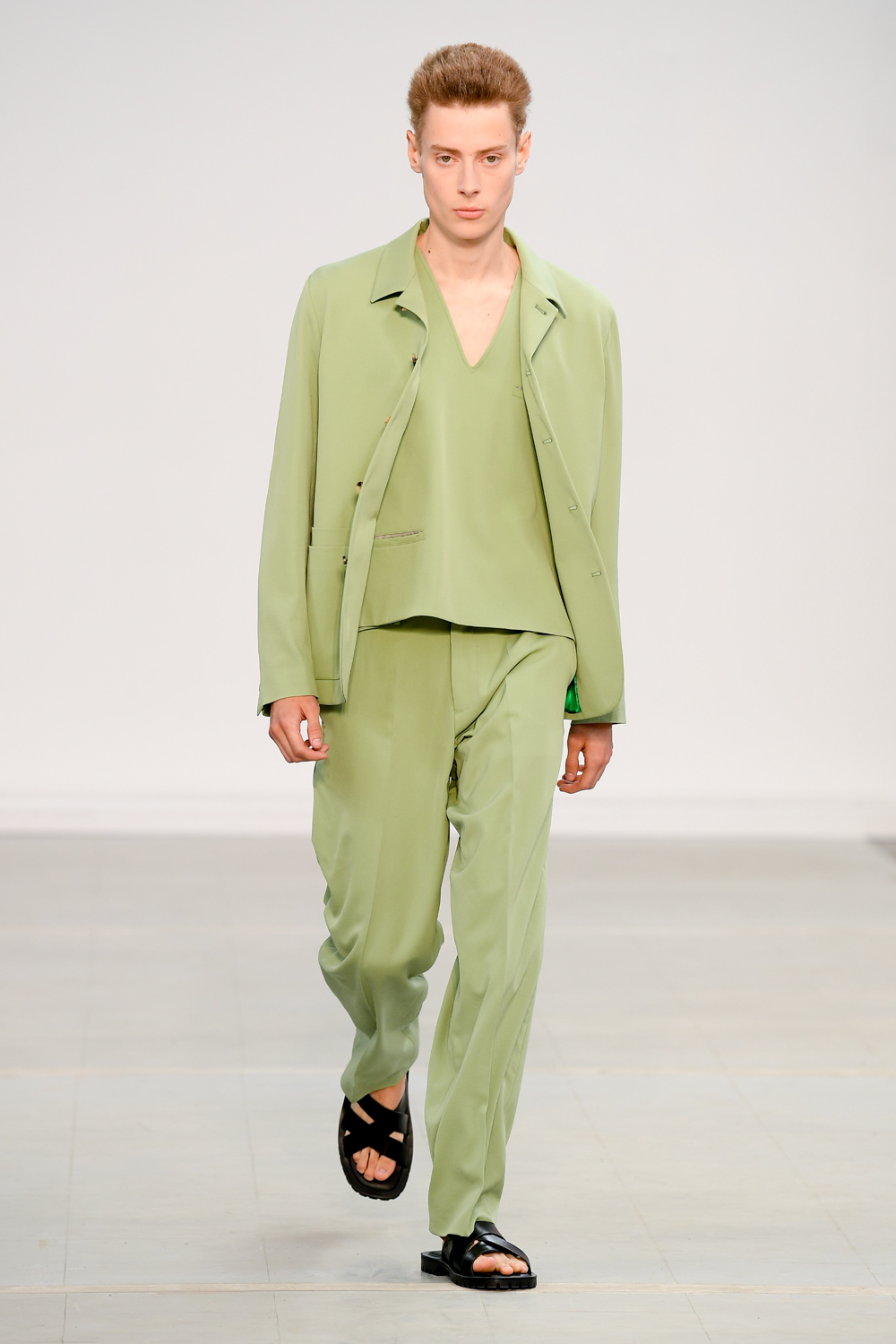 The consistent commitment to tailoring also feels overly sober. Paul Smith has always merged a playfully colorful sensibility with classic British tailoring, but there seems to be almost a refusal to incorporate the progressive, practical sportswear elements that is shaping the current of fashion from low to high, almost an unwillingness to learn or change. That being said, the frequent use of the unique, sleeveless deep-necked shirts feels unique and original, perhaps suggesting that Smith is slowly beginning to push forward.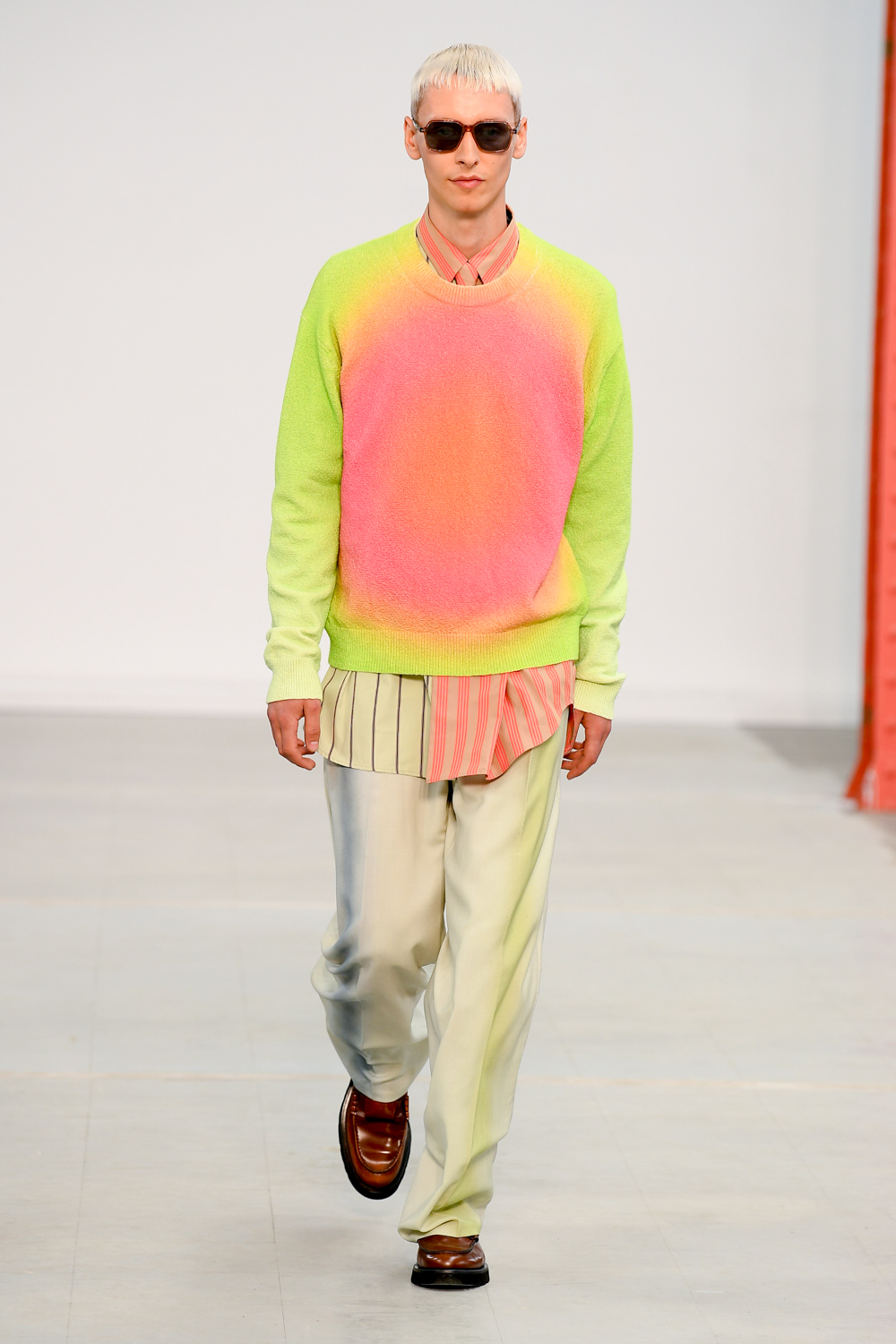 Furthermore, the first and last looks – characterized by beautifully colorful, gradient circle sweaters in jacquard knit – were upliftingly vibrant and energetic, exactly the kind of thing we would hope to see from the designer. (look 33)
It's just too bad this spirit was not infused across the collection as a whole. Where Smith does lean into color here, the results are lovely, but it feels restrained by his standards. It's not at all a weak collection, but as it doesn't play into his own design heritage to serve his fans, and it doesn't make much of an effort to court a new, perhaps younger clientele, it's hard to see who this collection is for, why now is the right moment for it.
---