---
Review of Peter Do Fall 2022 Fashion Show
Double Do
By Anna Ross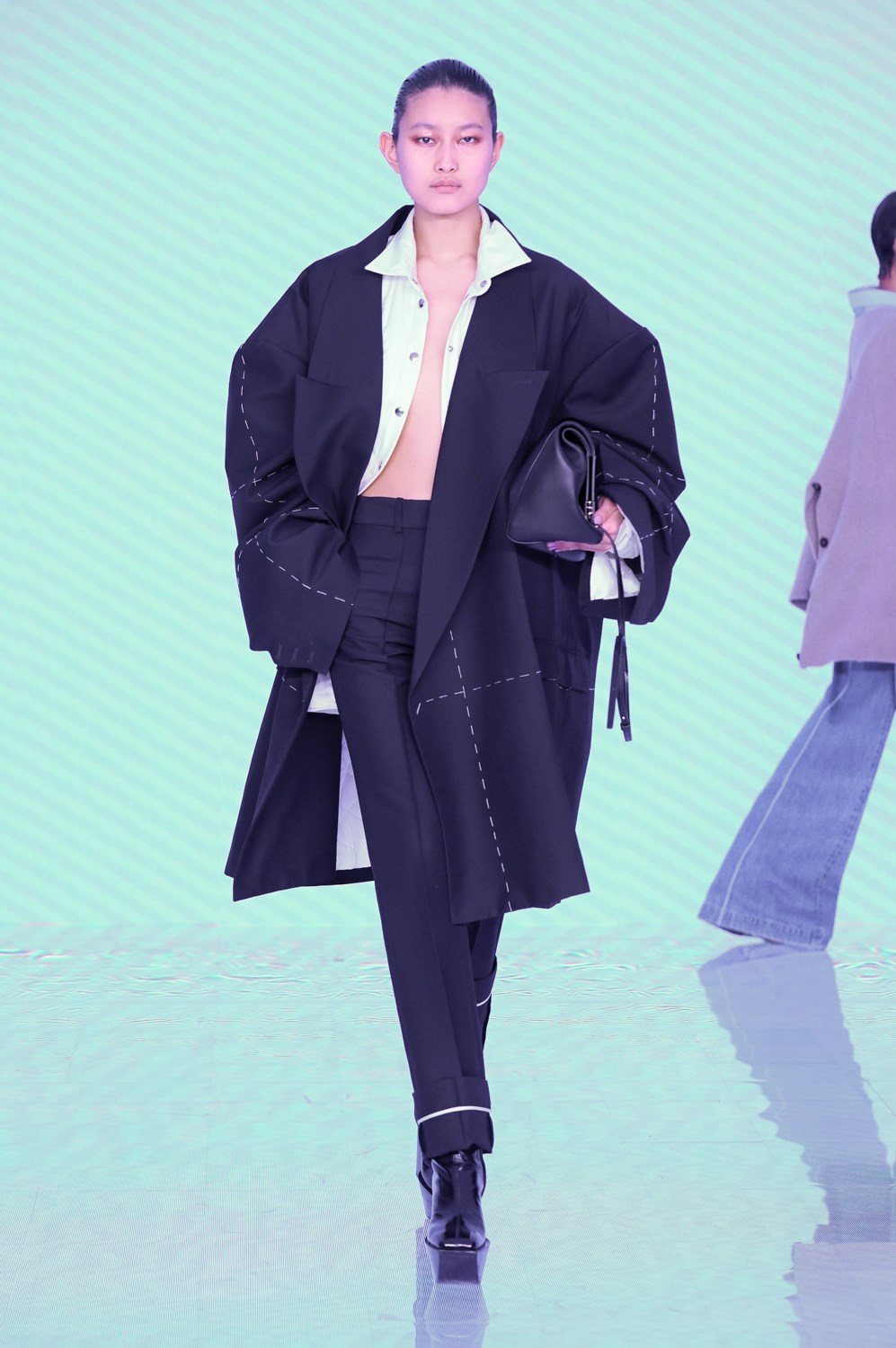 You know you've hit the jackpot when you're so popular you have to book two shows in a row to accommodate your guests. It makes sense; double the exposure, maximize on price, double the media impact. This afternoon's two-part Peter Do show was such a hot ticket, it was worth the double-down investment. Do's designs prove, to the most significant effect, that you can provide conceptualism and commerciality in one swoop and for that, he's won himself a legion of loyal fans.
The lucky guests were plunged into what felt like an endless dark hole. For the claustrophobic amongst us, the setting was a touch anxiety riddling, but as the lights spanned the room, Do's presence felt like a sort of calming therapy, filling the arena with ambient light and beautiful clothes to boot.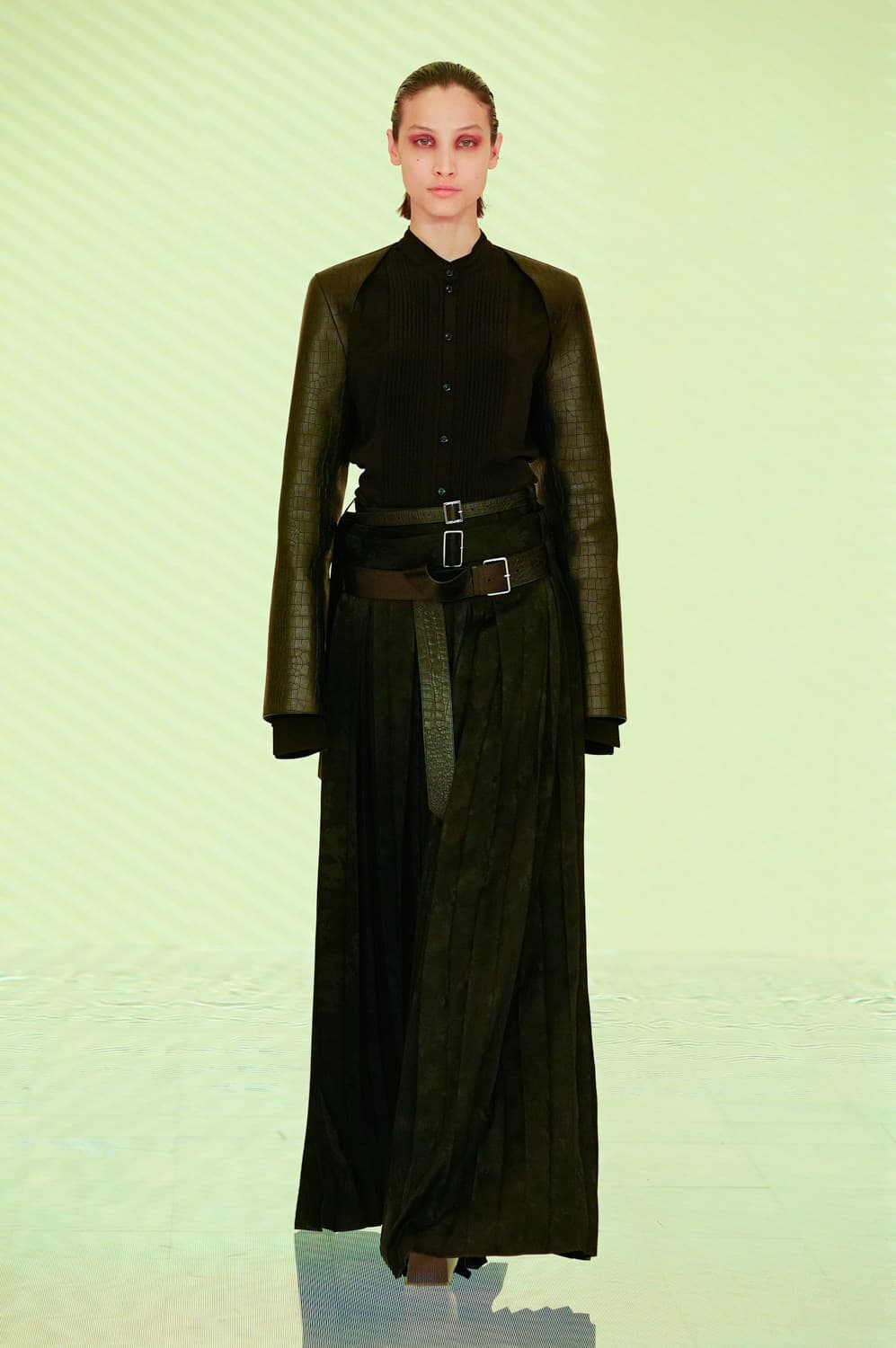 Models moved gracefully through spectrums of colour shifting light, much like a James Turrell installation, switching from white, blue, pink, yellow and green.
This served as an elixir to Do's clothes, which were offered in a paired back palette of grey, black, white, camel and brown. Our only criticism: it would have served Do to play with colour within his looks to add another dimension to his collection.
But these were clothes that didn't need colour to stand their ground; they were the very 'foundation' of Do's mindset, a palette cleanser back to the basics of where his brand was founded. "The palette is discerningly edited and the silhouettes unapologetically intentional," proclaimed Do's show notes.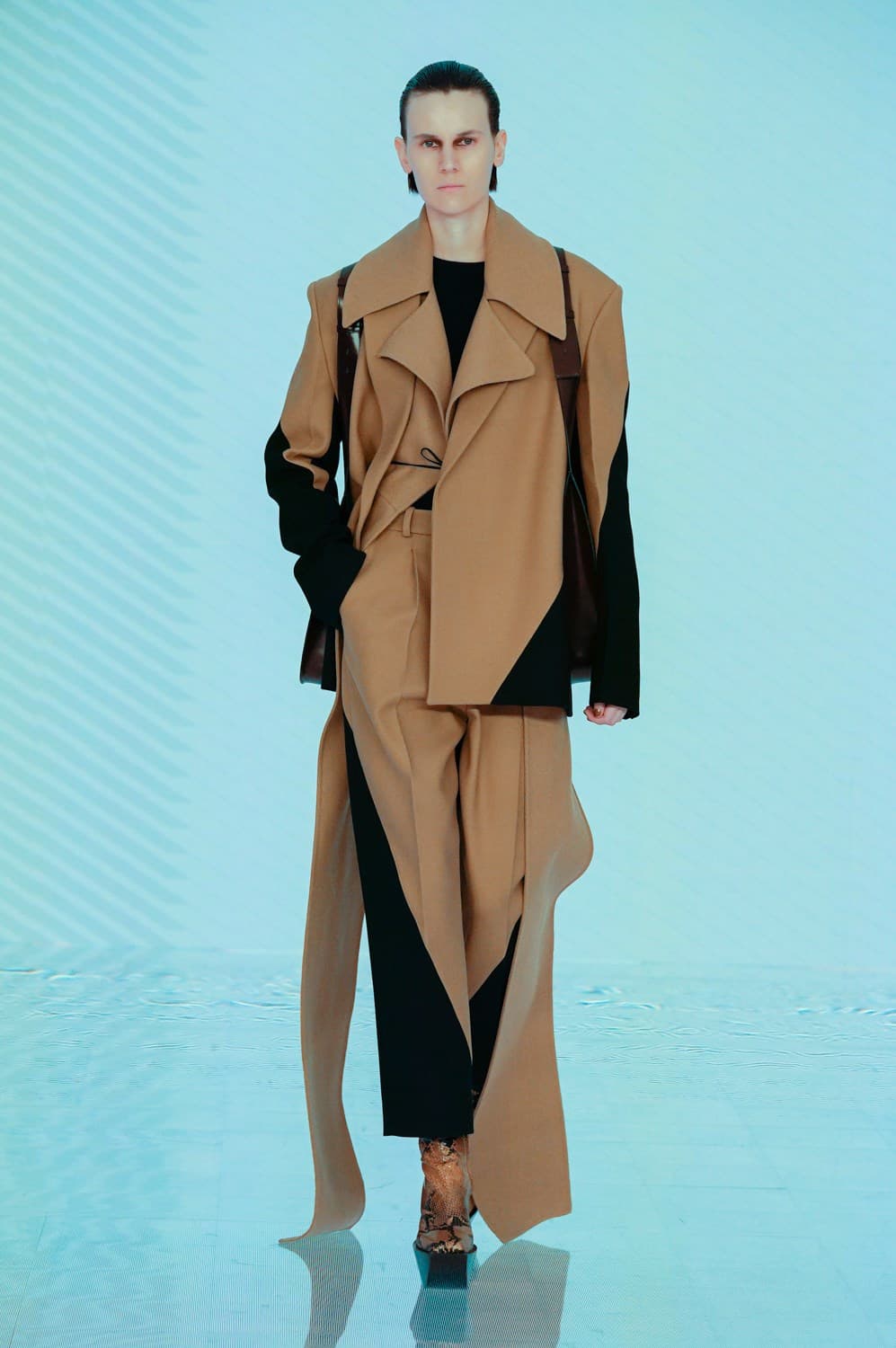 Going back to basics served him well: There was a toughness to his signature take on tailoring this season: trousers came with triple fronted waistbands, secured with hardware-laden belts.
There was mastery to suiting spliced in asymmetric forms, endlessly beautiful, exquisitely cut, and ultimately enduring. The suit – one of Do's signatures – gained relevance post-pandemic in more louche cuts, outside patterns, detailed stitching and expressive cuts.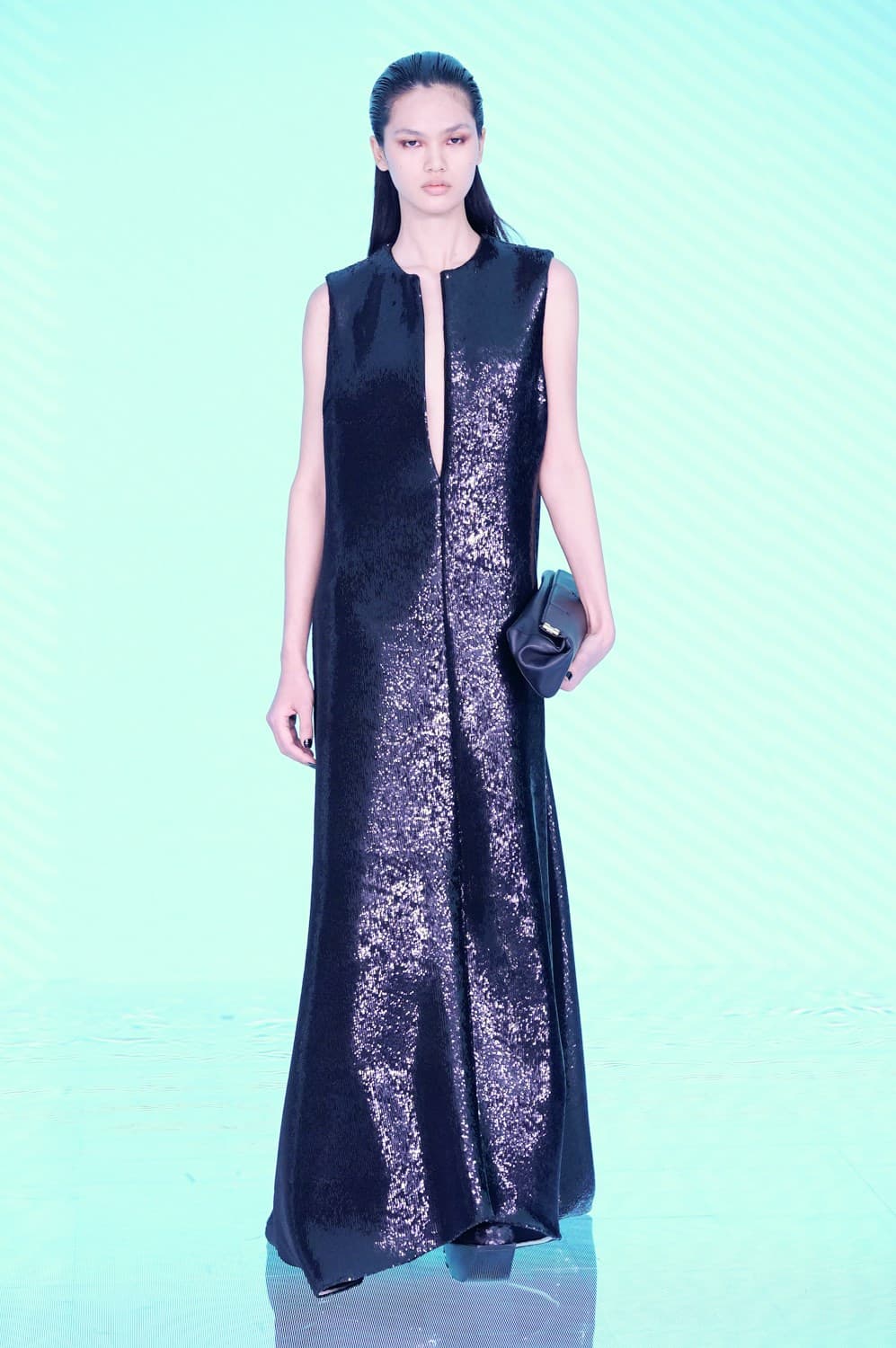 Breaking up tailoring was his foiree into evening wear: beautifully slinky dresses came licked with black sequins, while conversely, baggy denim jeans came torn apart and ripped at the knee just so. These little breaks from the mold signaled new horizons for Do, who proved he could be formal, casual and cocktail all in one breath without losing face.
---