---
Review of Peter Do Spring 2023 Fashion Show
Tailoring 2.0
By Mark Wittmer
Marking the designer's first official foray into menswear, the Spring 2023 presentation from the minimally minded master of tailoring Peter Do affirmed him as one of the world's most exciting and astute young voices in fashion.
While the designer's previous work has already embraced gender fluidity, ambiguity, and flexibility, and his designs have certainly been worn by men (particularly his architectural, subtly oversized outerwear), this collection marks the first time Do has created a designated menswear collection, shown on the runway alongside women's.
This addition formed an exciting new pillar in the designer's mission to expand the possibilities of tailoring.
Suiting has been the core of Do's women's collections, and his expansion into men's tailoring feels natural and effortless. That's probably because the designer never really seemed to think of himself as a womenswear designer in the first place; his work has always felt like architecture for the body, and now he's just expanded the spectrum of bodies he's designing for.
Do's designs balance exacting precision with imagination and playfulness. While there's nothing here that feels exactly traditional, his comprehensive knowledge of sartorial tradition is present – those who know the rules best know best how to break them. Familiar categories are hybridized, layered, twisted, subtly deconstructed. Silhouettes echo across menswear and womenswear pieces. Jackets have fewer buttons and emphasized asymmetry. Sparkling unisex heeled boots inject a bit of unexpected, though totally fitting, glam.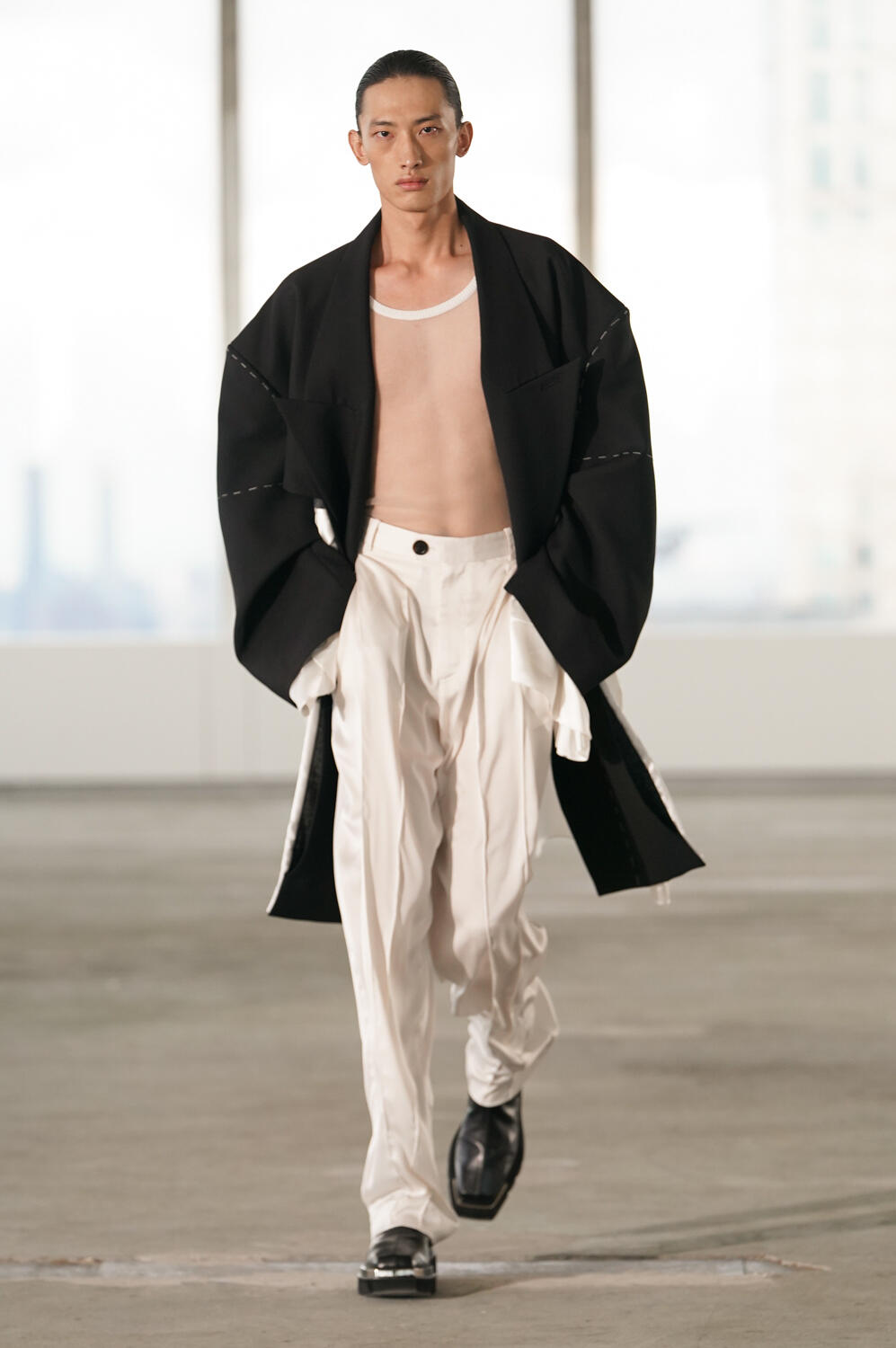 Peter Do cut his teeth at Phoebe Philo's Céline, and the many fans of that era will be delighted to see some undeniable traces of it present here. But the designer has certainly come into his own, putting his razor-sharp skills in the atelier to work in serving a distinct vision of what fashion can be, and for whom.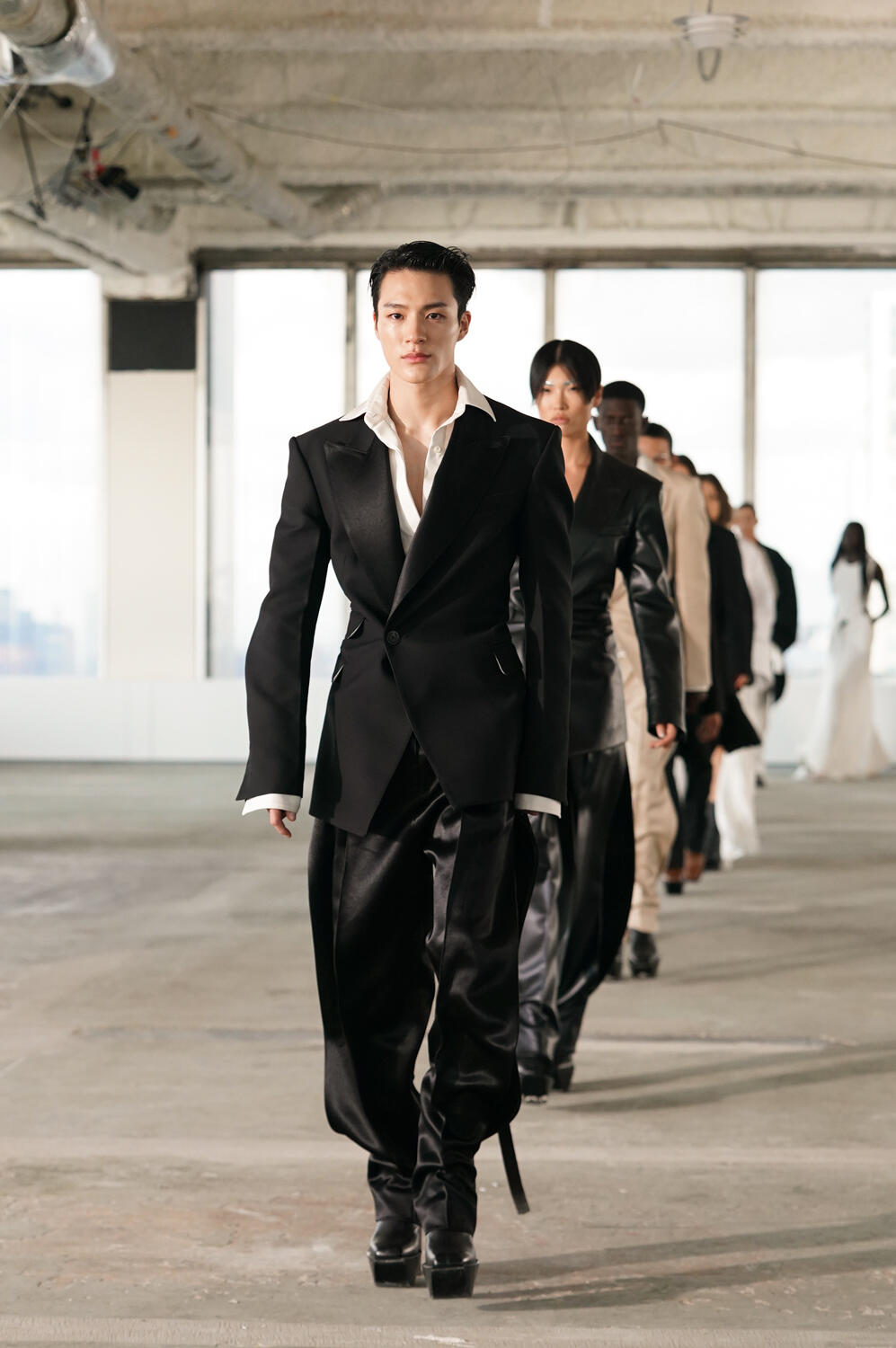 The collection cements Peter Do's status as one of New York's premier design talents, affirming that his rapid rise to success was much deserved and giving us much more to look forward to.
---