Review of Pianegonda "Assoluto" 2023 Ad Campaign by Creative Director Betony Vernon with Photographer Guillaume Thomas with model Anna Cleveland
A new beginning, a stylistic and visual revolution aimed at redefining the identity of Pianegonda: Assoluto is the new collection designed by Creative Director Betony Vernon, inspired by the origin and evolution of the entire universe.
The absolute is the soul of the cosmos, the primordial source from which all life and reality originate, symbol of the truth and of the infinite creative potential that demure in each of us. The creation of the universe is encapsulated in 23 jewelry design pieces inspired by the molecular composition and the concept of the atom, taking the shape of highly-polished silver spheres and modern chains narrating a spiritual story of authentic self-expression. The liaison between Pianegonda and Betony Vernon is meant to break out of the box, in a new unprecedented way for the jewelry industry, fostering a continuous dialogue between seduction and innovation.
Anna Cleveland is the face of the Assoluto campaign. Internationally-renowned model and daughter of fashion icon Pat Cleveland, Anna interprets Pianegonda's creations in new original visuals setting a futuristic mood and transporting us into a zero gravity atmosphere.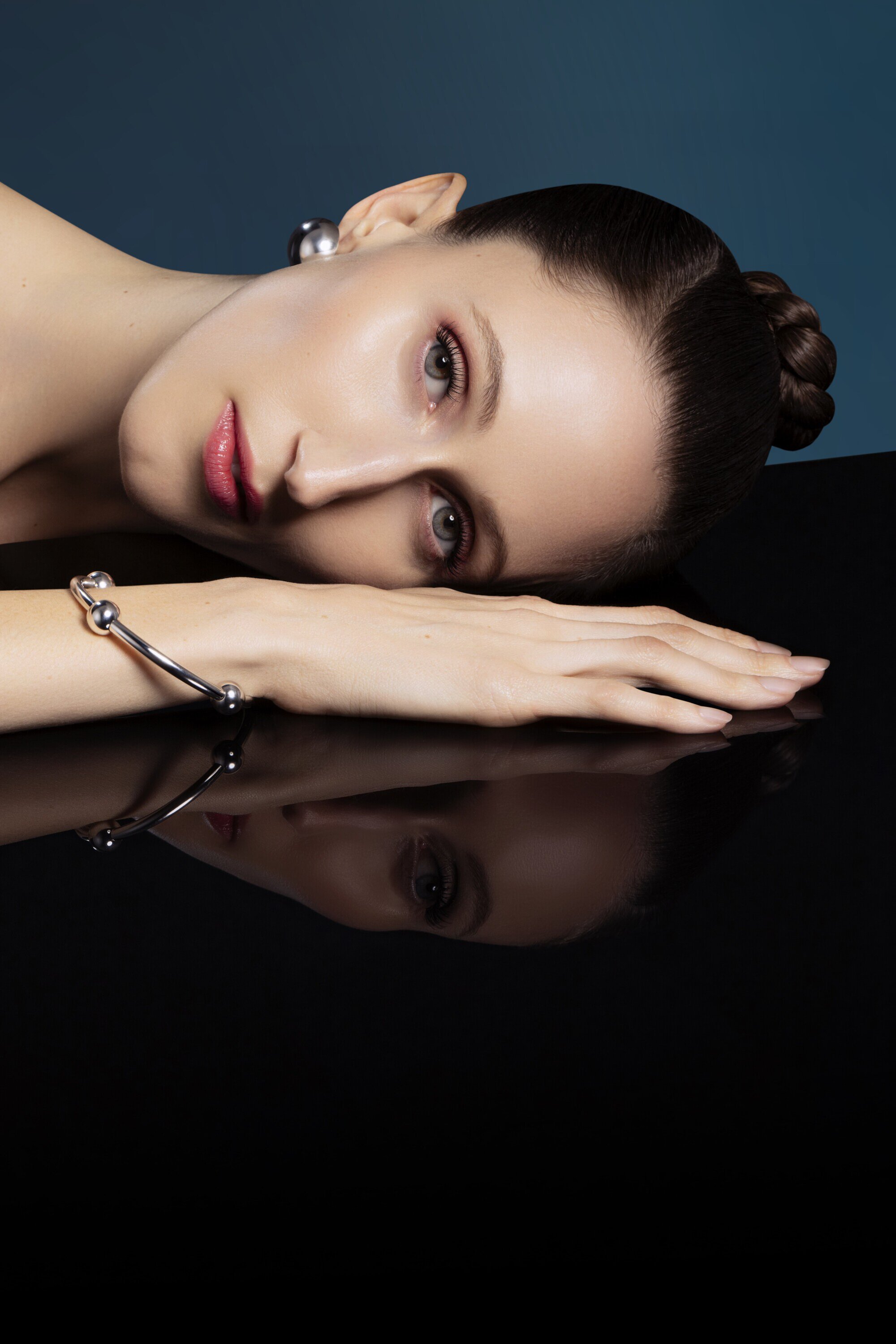 Pianegonda Creative Director | Betony Vernon
Photographer | Guillaume Thomas
Models | Anna Cleveland
Hair | Damien Lacoussade
Makeup | Marlon Monroe

---