Review of Polo Ralph Lauren Fall 2022 Ad Campaign by Creative Director Jack Becht with Photographer Alasdair McLellan with models Devi Rae, Mathilda Gvarliani, Najiyah Imani
by Aidel Townsley
Polo Ralph Lauren creates a magical and traditional escape for their Fall 2022 womenswear collection. Working with photographer Alastair McLellan, creative director Jack Becht puts the world under a spell in a vision of exploration and peace in a place where nature protects and shelters.
The athletic and equestrian designs are complemented by flower print dresses and cape coats, combining the masculine staunch rootedness, a driven focus, and feminine ideals of unrestrained creativity and adventure. Lanterns switch to flashlights and bikes to motorcycles as a travel through a book becomes a jaunt through city streets.
Maturity blossoms as touch, with animals and with each other, shows an easy expression of affection, sincerity, and intensity. Vigor, strength, and beauty have seamless relationships to a fruitful and plentiful natural world, with overgrown grass, and vines showcasing the rule of its fertility.
References to their signature plaid and workwear inspirations capture the brands essential spirit, while the campaign video goes deeper into a tranquility felt most when reading a novel with a warm cup of cocoa, while simultaneously capturing the nuances of womanhood.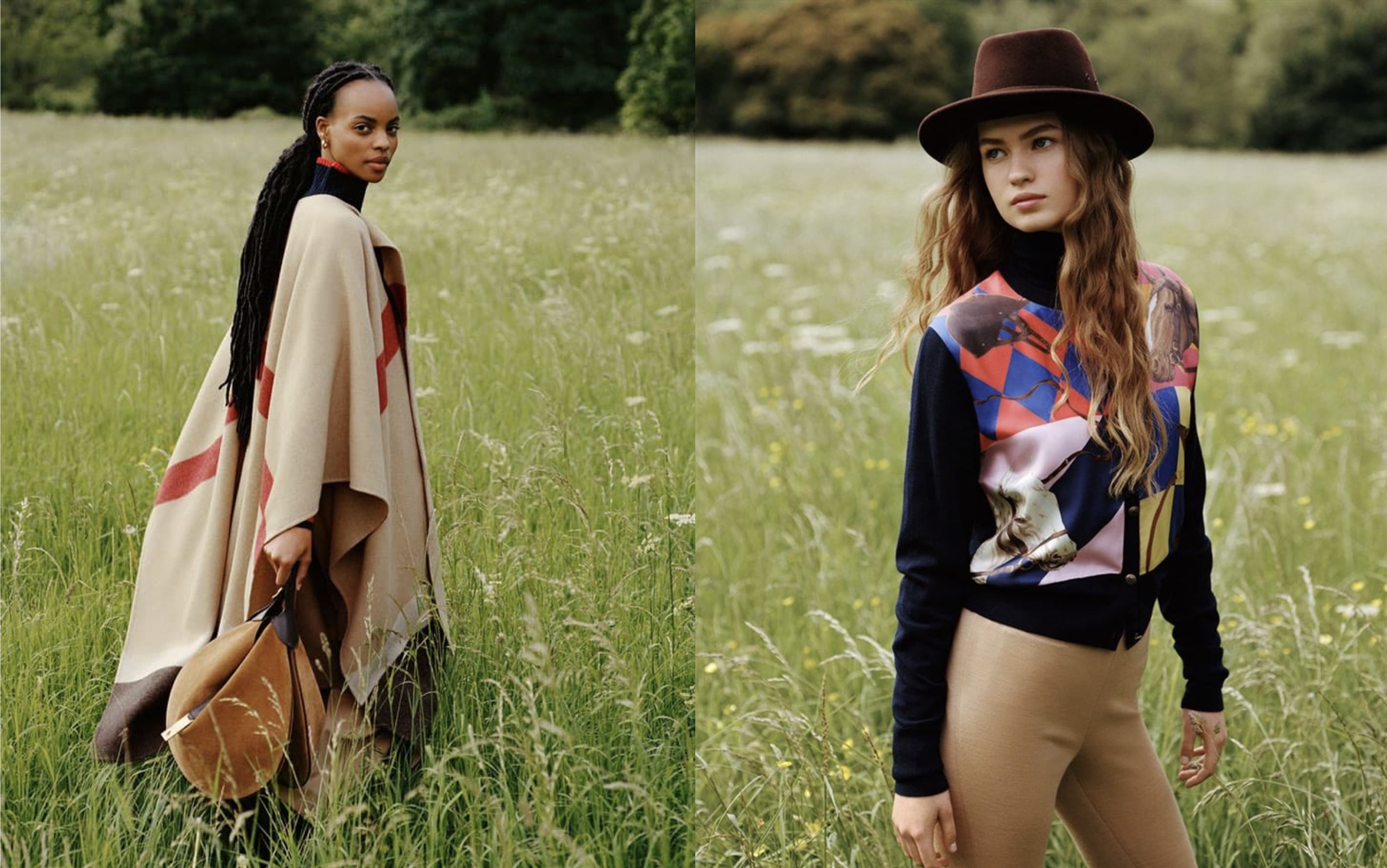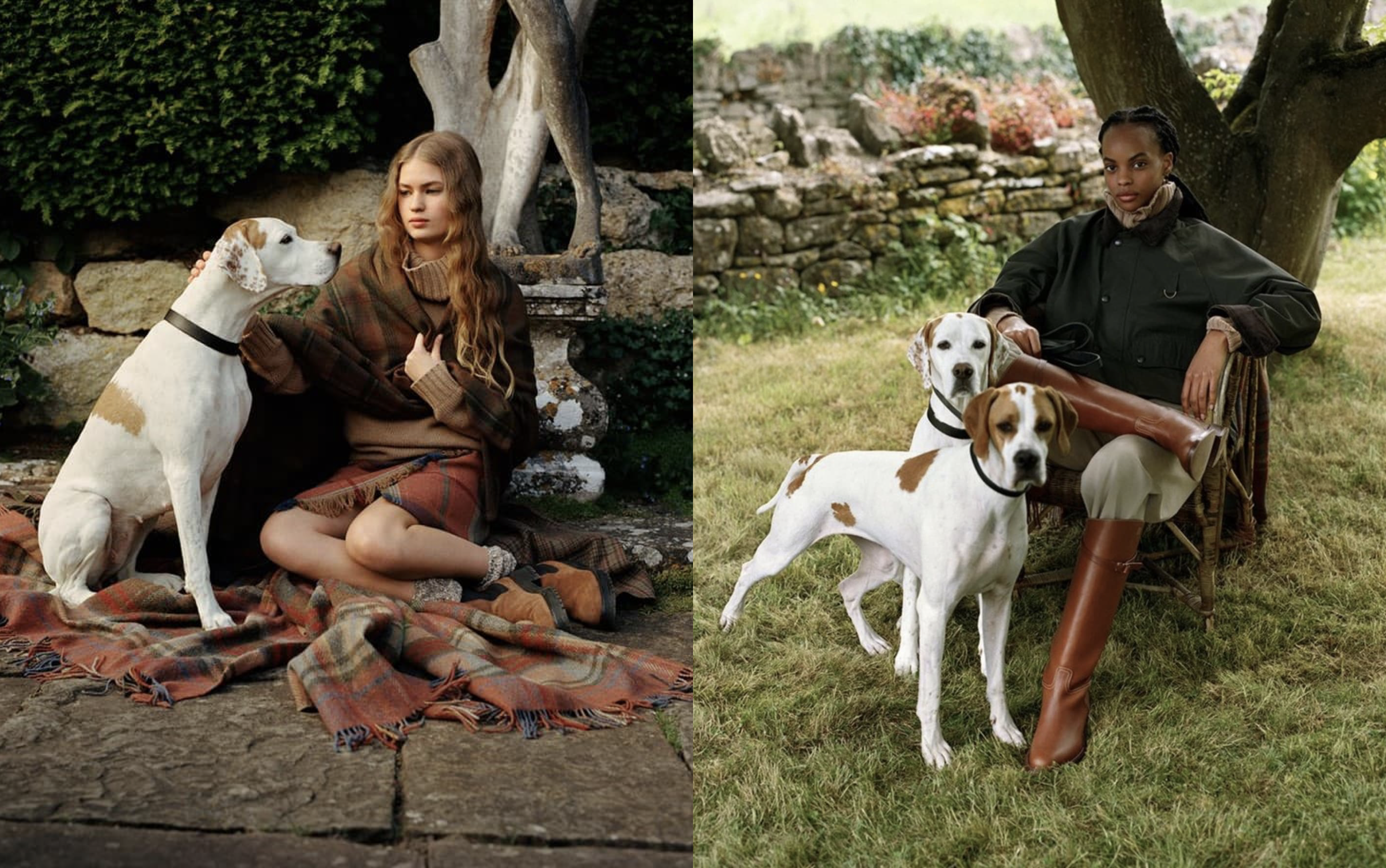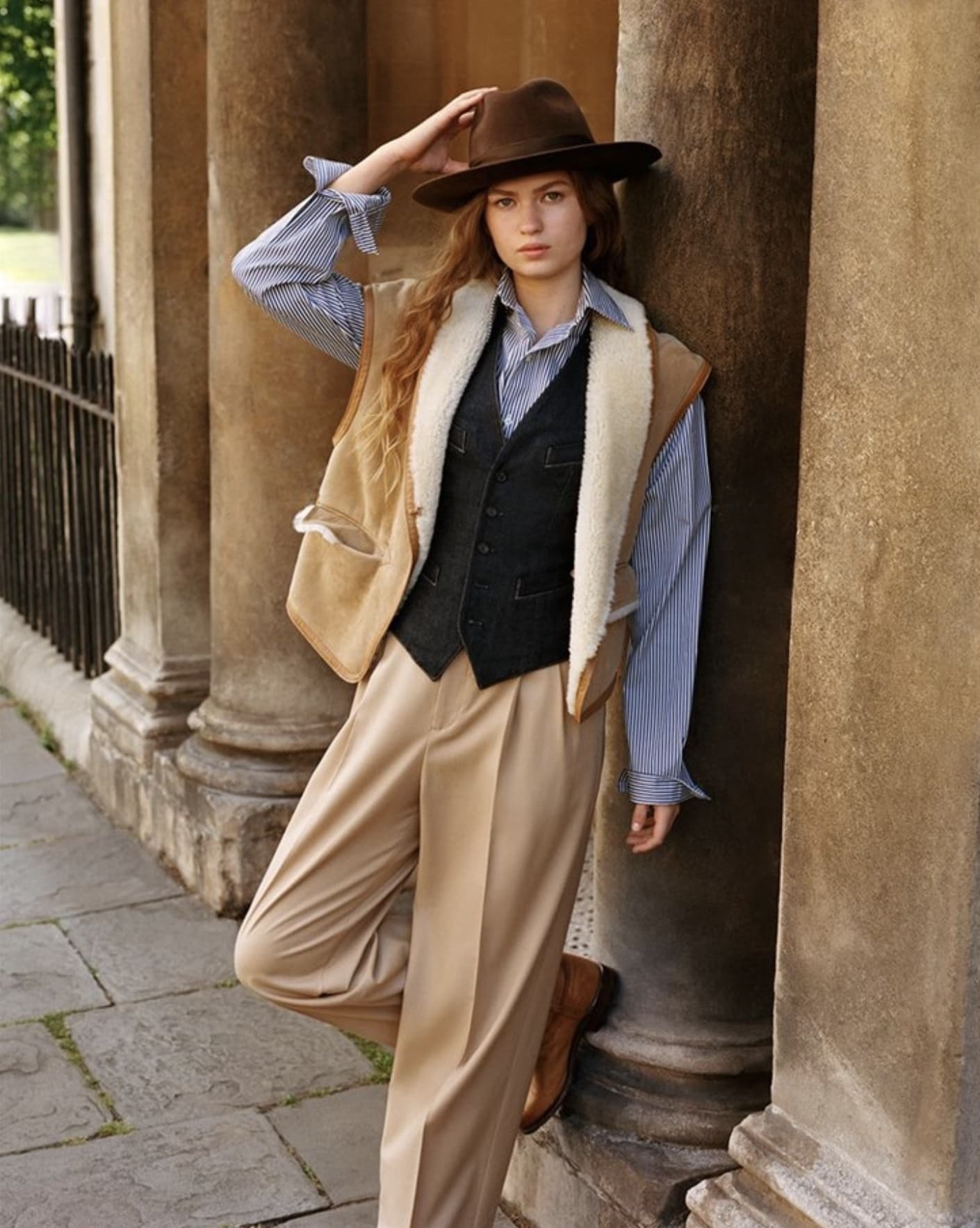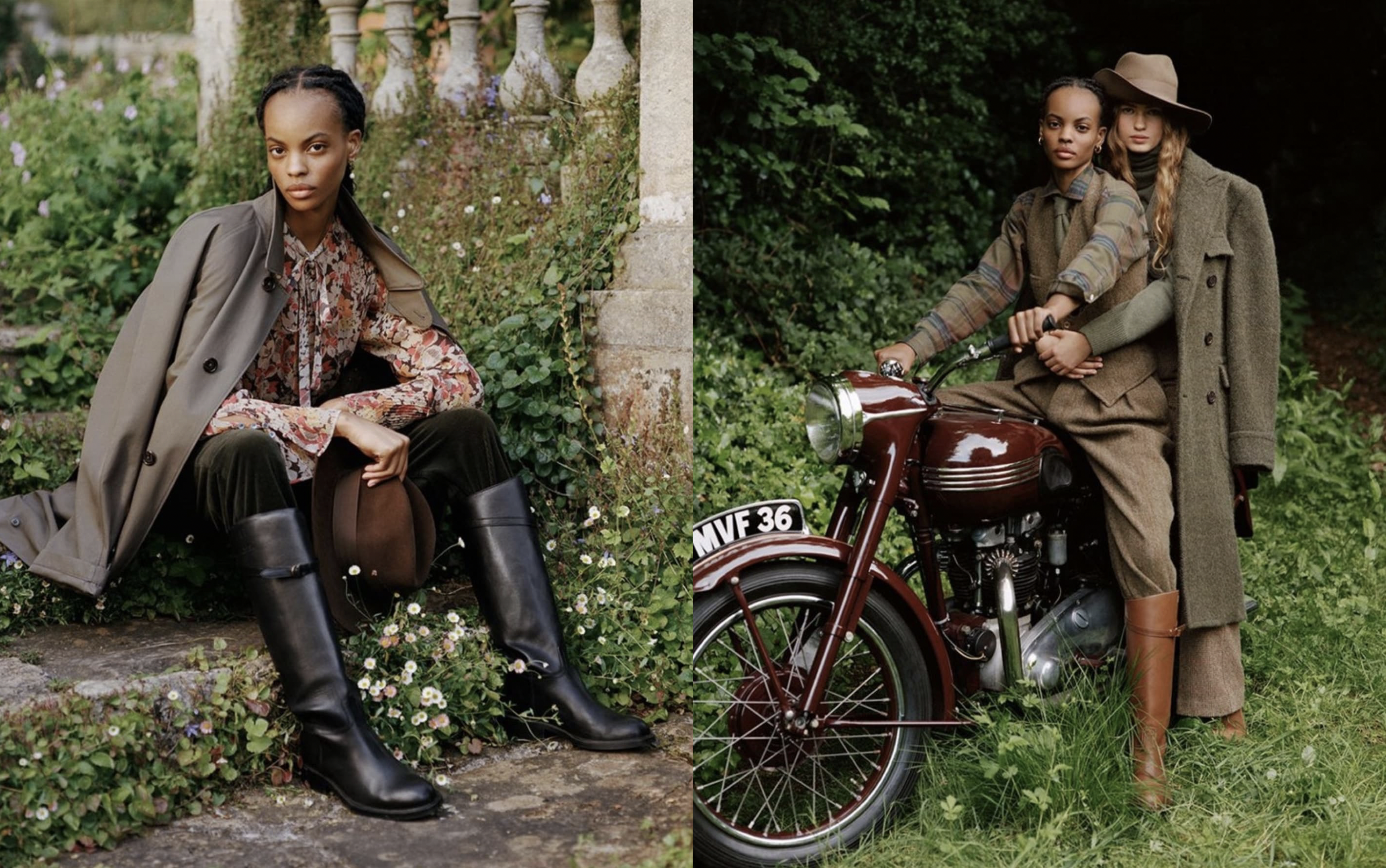 Creative Director | Jack Becht
Photographer | Alasdair McLellan
Models | Devi Rae, Mathilda Gvarliani, Najiyah Imani
Hair | Claire Grech
Makeup | Lynsey Alexander
---