Sarah Andelman Launches Pop-Up With Just A Space At PFW
Sarah Andelman launches a special pop-up at Paris Fashion Week in collaboration with Just A Space, To commemorate the latest series of publications. The collaboration hosts some of her closest collaborators, From vintage garments by Sean Wotherspoon to artwork from Matt McCormick. Andelman is noted for fusing fashion, art, and printed matter into one cohesive concept, and this pop-up is no exception.
Open from January 20 through 22 at 15 Rue du Louvre, the two-story space hosts guests to browse, eat, and interact with the artists and personalities featured in Andelman's latest book series, released via Just An Idea, her creative consultancy.
The Space presents a number of artists including Harry Nuriev of Crosby Studios who designed The ground level. Edward Bess has an installation of his photographs featuring Michèle Lamy. Visitors can see two other exhibitions: a presentation of Pelle Cass's photography and original cardboards signs by internet superstar Dude With Sign. Artist Gabriela Noelle has furnished the eatery with her colorful "Toadstools." And Matt McCormick showcases 40 original drawings, along with items from his clothing brand, One Of These Days.
The ground floor features a cafe serving an artisanal menu developed by coffee maker Café Nuances and The Social Food.
Just A Space also features a lower level curated by Sean Wotherspoon, offering a selection of vintage and original Wotherspoon Designs pants and experience sneaker reviewer Brad Hall.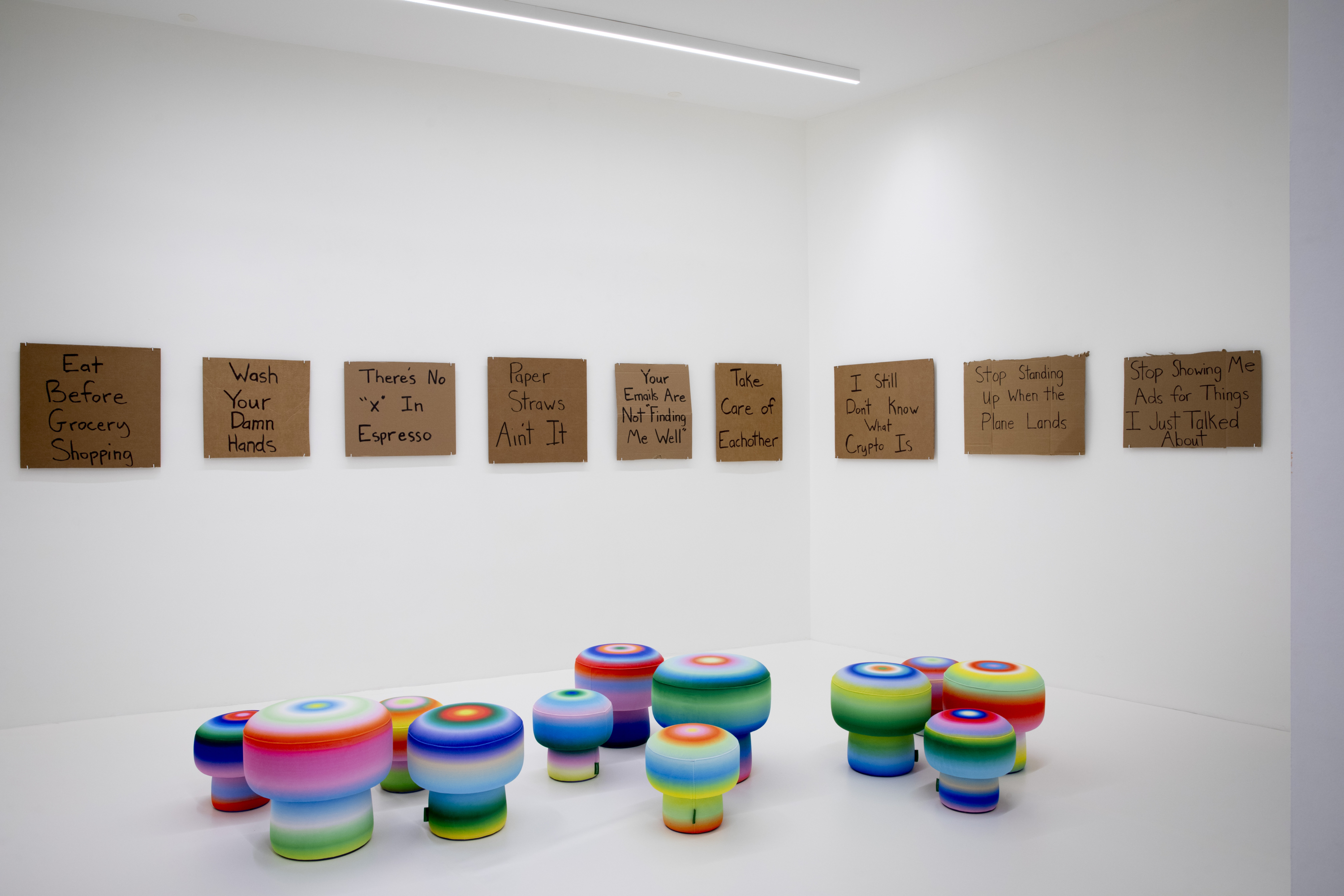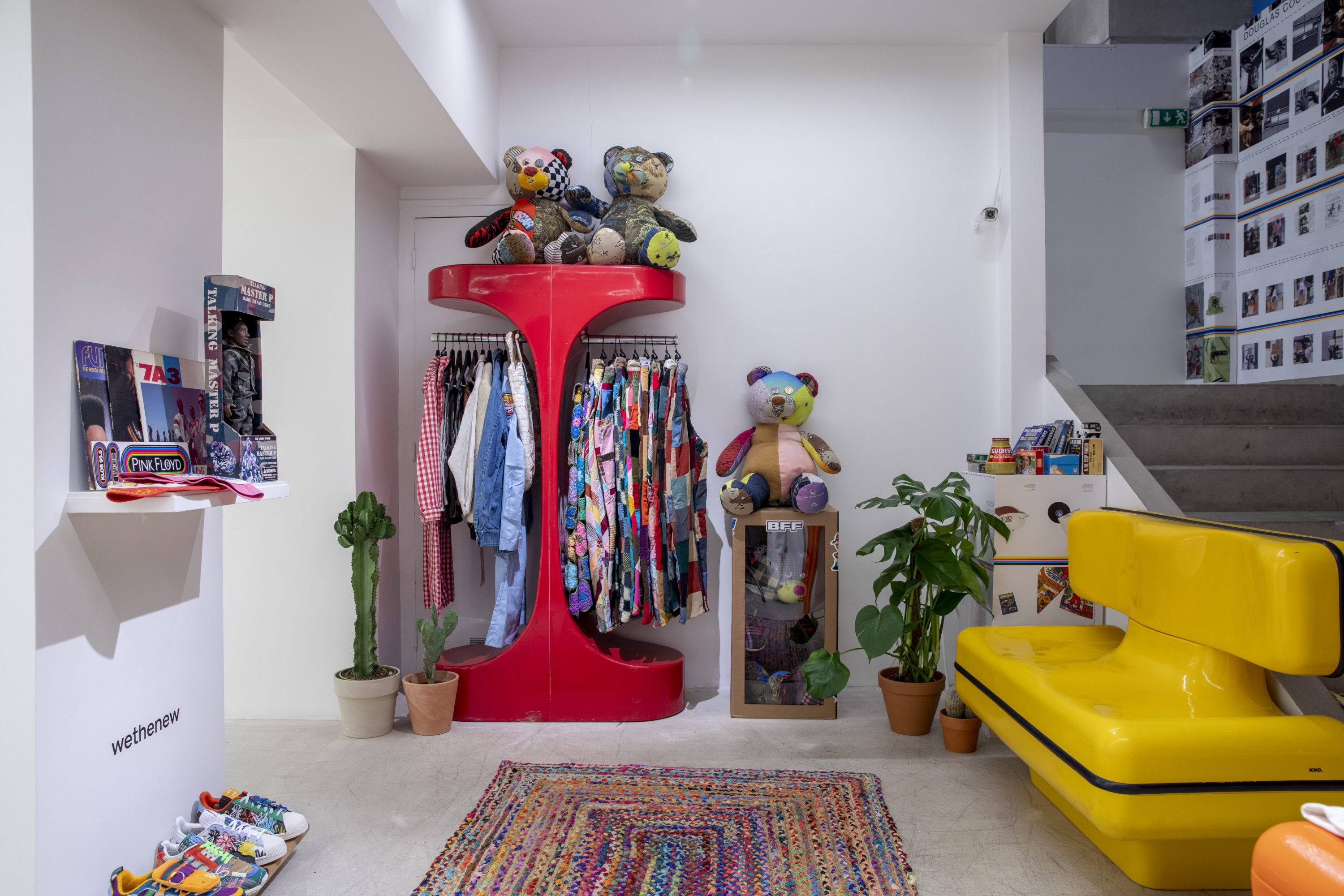 ---