---
Review of Ports 1961 Spring 2022 Fashion Show
Bikers and an abundance of pleats.
By Lizzy Bowring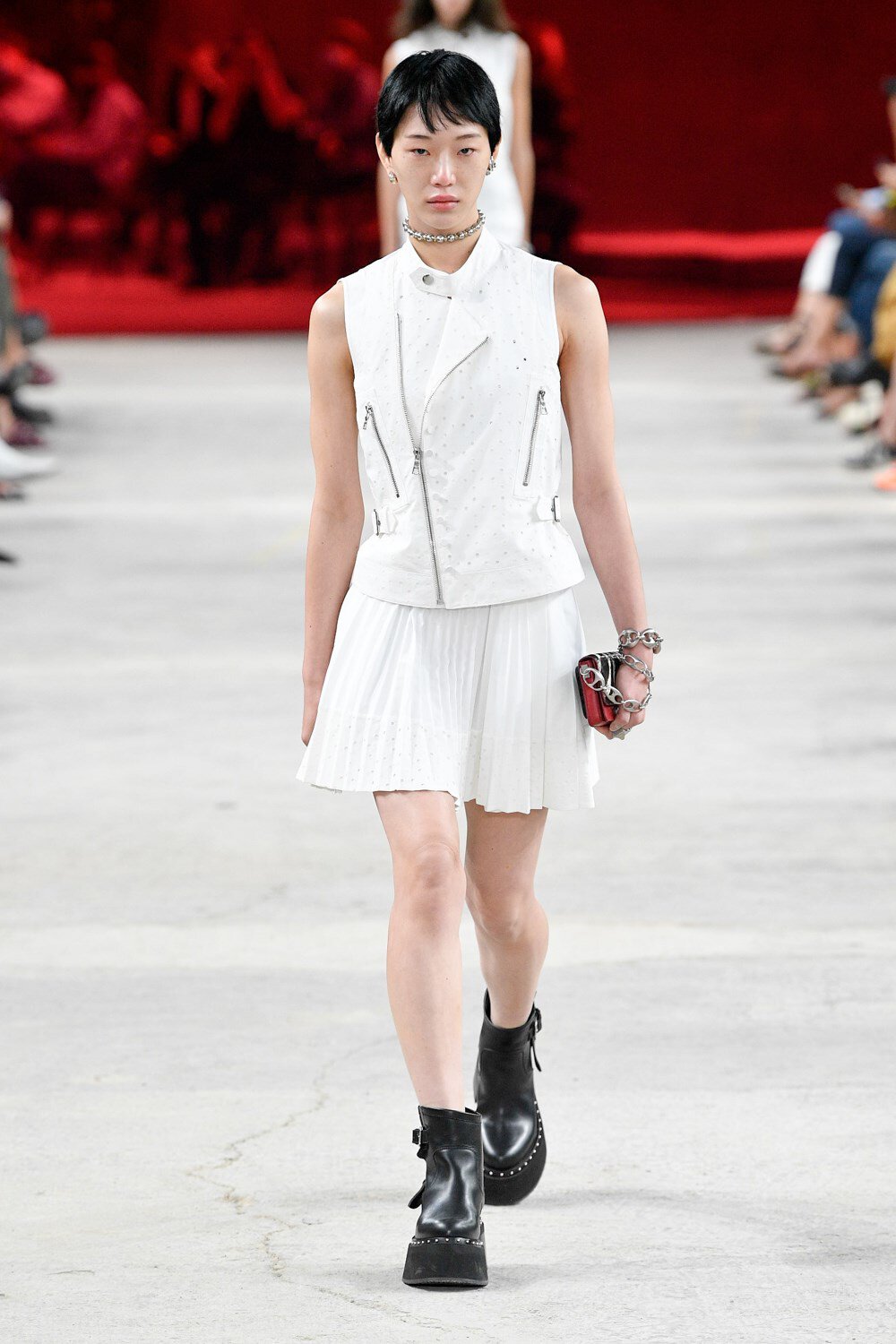 There is a common thread here in Milan: a positive change of direction happening right across the board. You can be forgiven for riding high on this sense of euphoria; it's infectious.
The difference is fresh and decidedly youthful, from Etro, Sunnei, Prada, the list goes on. This morning, Ports 1961 designer Karl Templer expanded on his presentation for Resort with that same premise for S/S 22.

Templer, the master of mix, is leading the brand's new image carefully by the hand. And for those looking for a younger take, this Ports 1961 had all the right ingredients if you want something both edgy and feminine. For this collection, he played on short, neat silhouettes reminiscent of the '60s.
The biker jacket made an impressive statement in Templer's previous collection, so why not capitalize on the style. And so he riffed on the idea and carried it throughout, appearing as the opening silhouette, sleeveless and in white worn back with a mini pleated skirt – a sign of wear Templer is heading with his vision for the brand.
Next up came optical, intarsia patterned sweaters. Still, these were just maybe a bit too busy for my liking and the shiny snakeskin coat, although not new ( I think I had one in my wardrobe at some point back when) was not out of place in the overall mix but did not scream out innovative design for me.
The graphic printed suits set was a bit too much, but at least the inset peak of white pleating was just enough to offset the overall look. This pleat story resumed in a black biker outfit, paired with a leather skirt of the same colour with an inset of black and white pleats, demonstrating a freedom of movement and visually impactful, at least.

The biker silhouette continued in a red leather outfit, the skirt too with inset pleats that sashayed from side to side as the model jauntily stomped down the runway in very heavy looking boots.

The monochromatic coat came next with insets of Italian leather that was impeccably pieced as was the grey suit which followed, demonstrating exactly how the designer is reshaping his silhouette.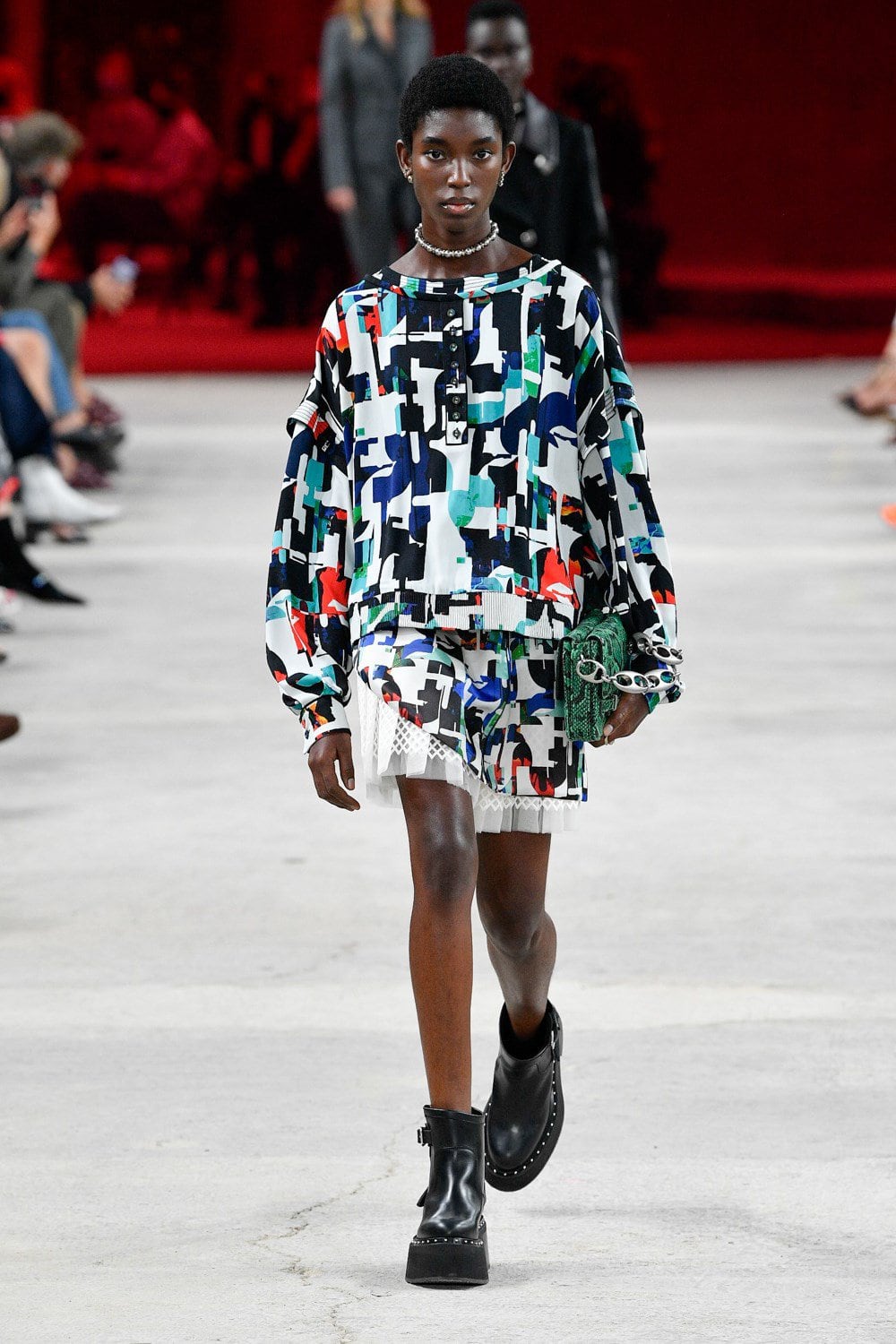 The printed dress with pleats caught at the waist was a sweet little piece that will undoubtedly be a seasonal winner, unfortunately, the black and white sweaters that proceeded, looked a little too tricky and articulated. But on the bright side, there were plenty of details – laser cuts in coats, metallic buttons that at first glance, looked like contrast stitching, and of course, plenty of pleats.
Templer's choice of materials complemented the shapes and vice-versa, but if he continues as a master of mix, perhaps his choice of lace or sparkling sequins in the closing dresses could have been a little more adventurous.
I have always been an admirer of Ports 1961 and have been intrigued to see where it might go but right now, yes, youthful and yes, more put together than last season but it still fell short as the true designer brand that it should be.
---