---
Review of Poster Girl Spring 2023 Fashion Show
Cash or Credit? Poster Girls brand of sex(iness) is selling.
By Angela Baidoo
Poster Girl founders Francesca Capper and Natasha Sommerville presented a collection which at once seemed solely about addressing the desires of the partygirl – and her need for a hand-luggage only edit of beach-to-club resortwear – but look closer and the brands particular style of 'Sexcore' has more nuanced layers, especially when it comes to the societal debates which are raging around women's bodies, who gets to control them (and within the fashion landscape) who gets to dress – or undress them.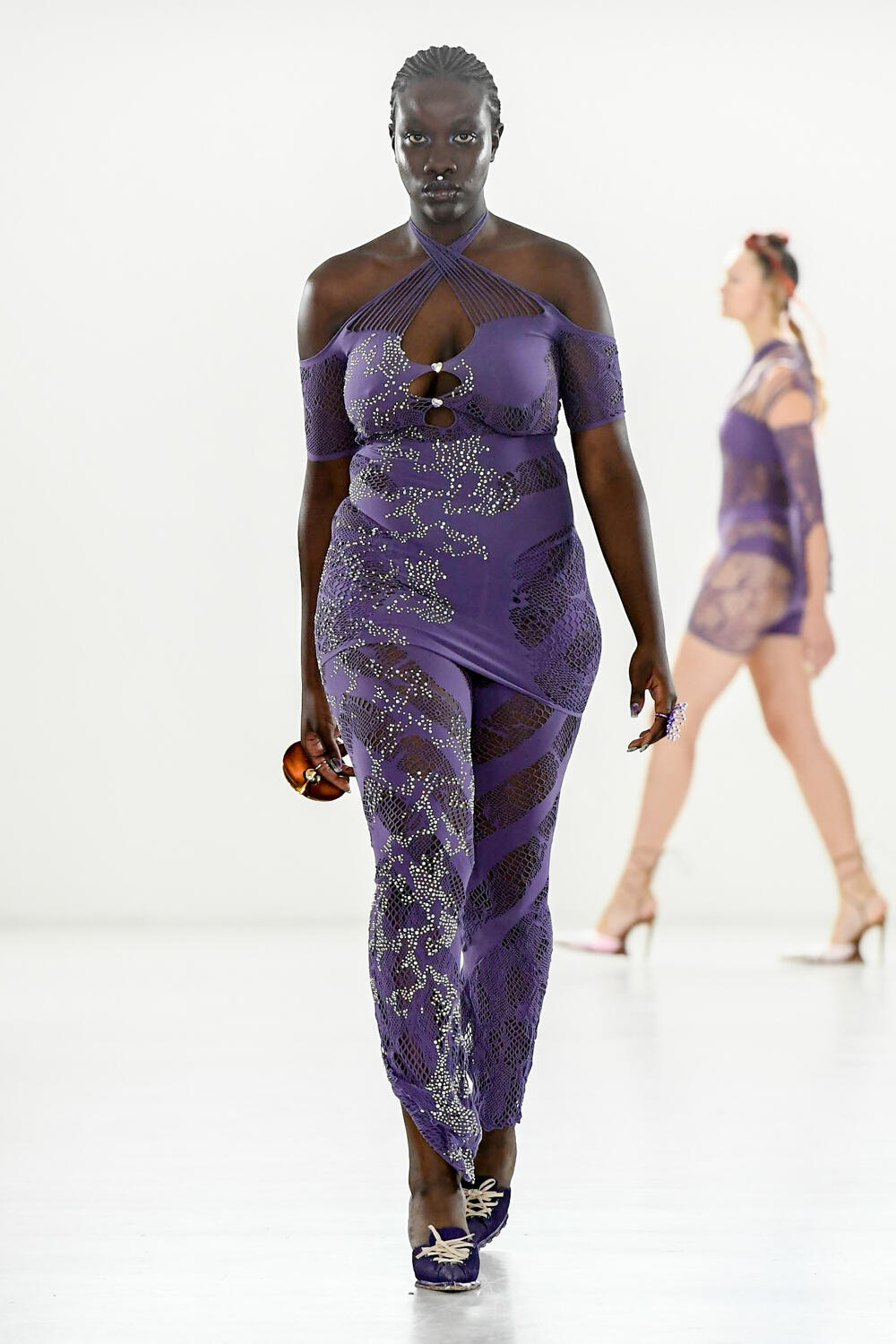 Embodying the Poster Girl aesthetic this season saw the ongoing inclusion of fuller body types, and even a Poster Boy, hinting at a future category expansion for the brand
Unapologetically "Sexy, Outrageous, and Bold" from the outset, their collections are for the woman who wears her sexuality on her sleeve, unafraid to expose in extreme cut-out knits, ultra-low waist skirts and sheer second-skin jumpsuits. And while some may question the brands place on the fashion week roster – seeing as it shares a number of traits with some of the biggest fast fashion names in the market – the fact that the founders embody the same aesthetic that has been trending for a few seasons now (as well as being trained at the likes of John Galliano and Jeremy Scott), it can be said that they are perfectly placed to represent for those who want to dress in a hyper-sexual way, because it is how they themselves dress when clubbing, island hopping on vacation, or even tying the knot.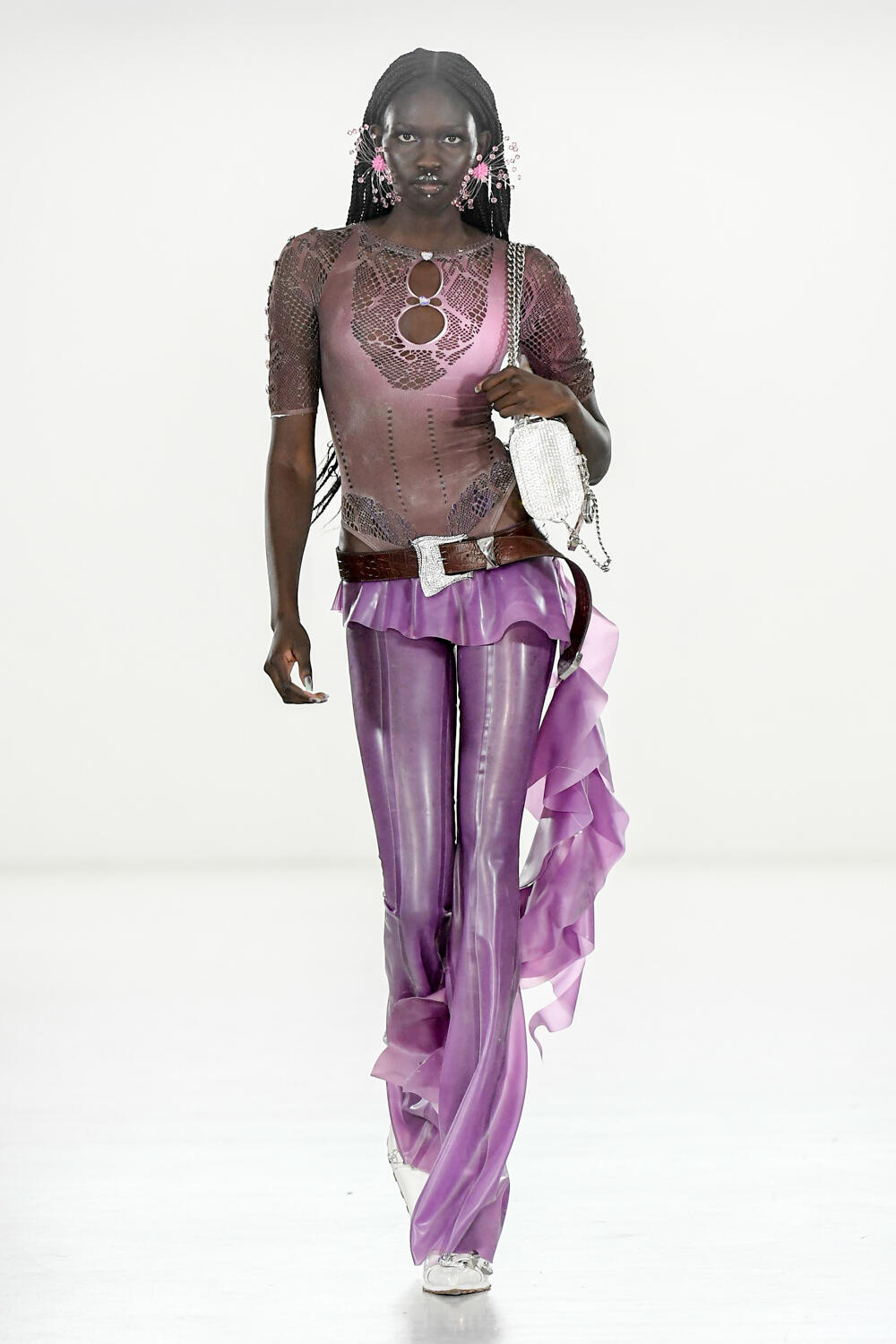 At a time when women are once again having to take to the streets to claw back their rights, all variations of selling sex have to be given space to co-exist, because one woman's Tom Ford (Sheer lace thong and barely-there bikini top) is another's Poster Girl (bandeau, bolero, and latex micro shorts), the only difference being a few zeros on the price tag. Both realities can be true at the same time, and some might argue that Capper and Sommerville also know what women want.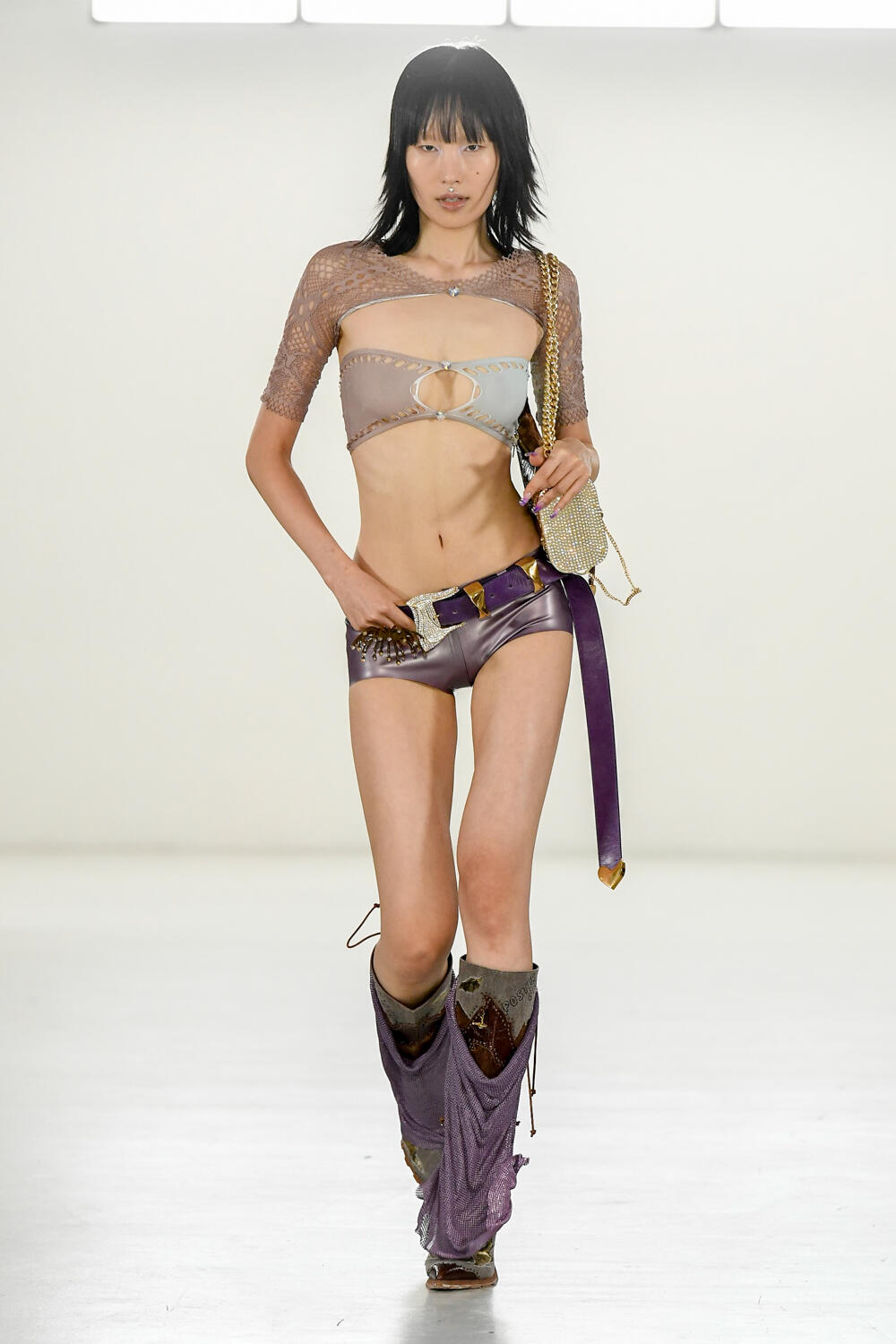 There were moments of calm in the collection, as the design duo furthered their foray into tailored separates – a double-breasted blazer dress and an oversized cropped jacket with buckled lapel could easily translate as hybrid workwear – and a chainmail tunic added a modicum of modesty to their signature lace leggings. While those buyers from retailers who are trying to entice the social media savvy Gen Z consumer (Dua lipa and Kylie Jenner are celebrity fans of the brand) will be thinking about what will resonate with this co-hort – the updated lace top which this season has been developed with a solid halter panel, embellished baby Tees, draped chainmail tops, and the layered micro minis will be easy sells for both a summer and resort wear wardrobe.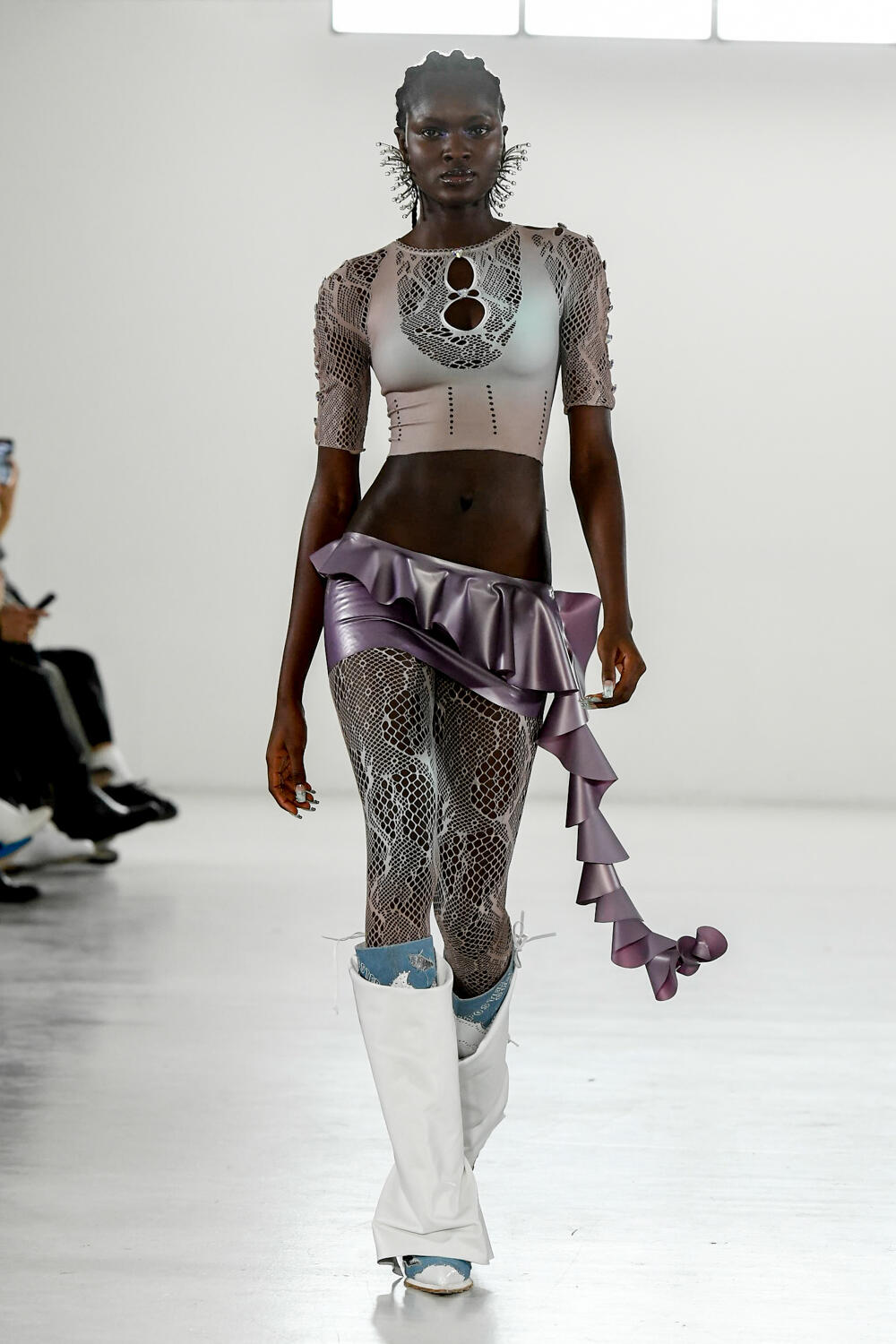 Using their brand as a form self-expression, there is a strong emphasis from its founders on "inner confidence and femininity", but with an M.O. that is also about overt sexuality (this season their front row included The Clermont Twins who also made an appearance during New York Fashion Week and have a popular OnlyFans account) it looks like Capper and Sommerville will only continue to double down on their championing of sexual freedom.
In this new era for women, Poster Girl, are determined to tell their own story, sans judgement.
---