---
Prada's Creative Director Duo will Field Questions From Top Fashion Colleges and Universities Around the World, in Livestreaming Event
As a follow-up to Prada's hugely successful Spring 2021 livestreamed fashion show this past September – which featured a conversation with co-Creative Directors Miucca Prada and Raf Simons – a new livestreaming conversation has been announced with the duo, scheduled to take place after the brand's Fall 2021 Men's Show on January 17 at 2 p.m. CET as part of Milan Men's Fashion Week.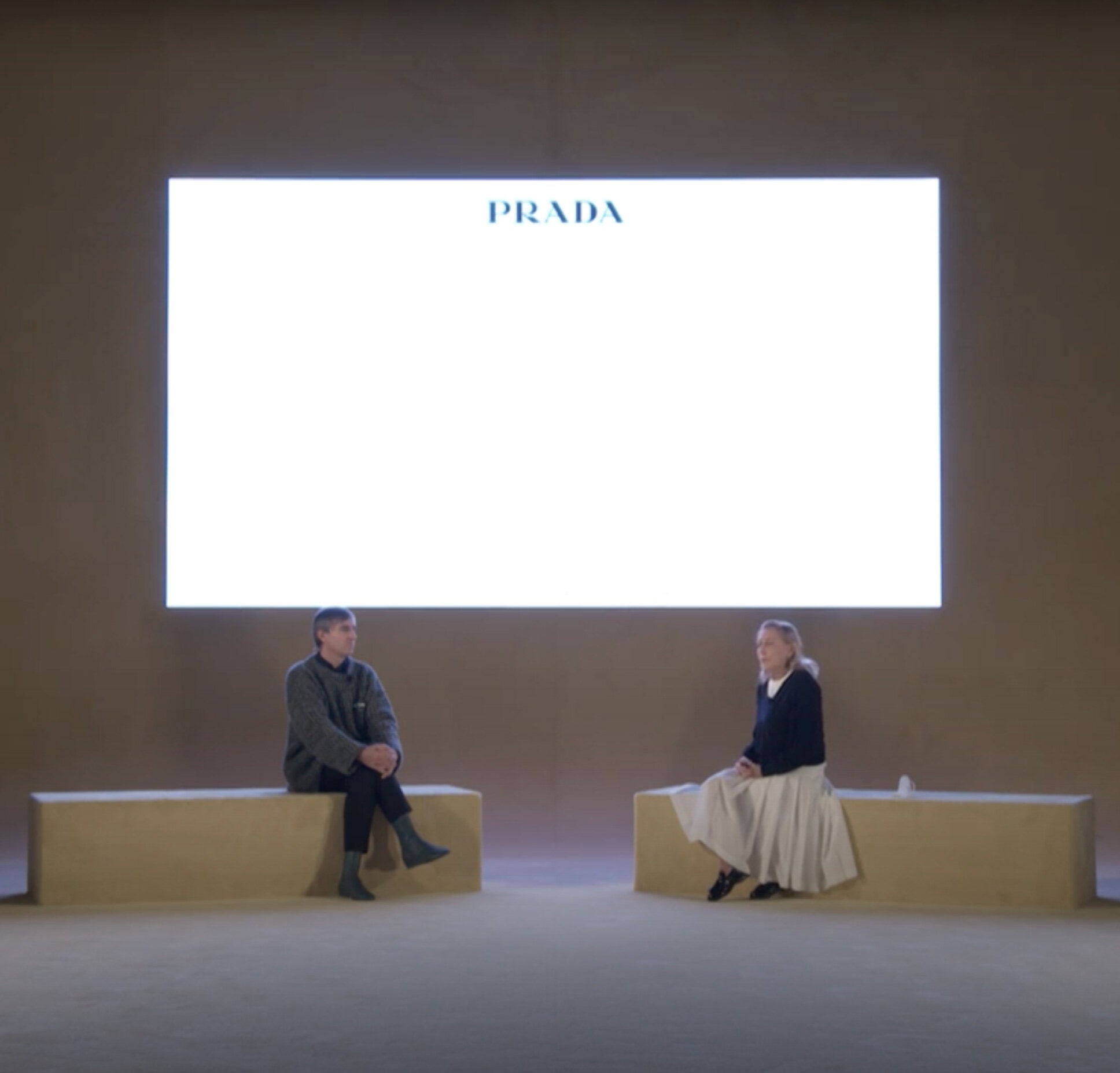 Breaking away from the previous conversation's format – which utilized questions that were sent to the company's website and then answered by Prada and Simons during a livestreamed session – the new conversation will engage selected students from renowned international fashion colleges and universities, and each participant will be connected remotely.
The digital conversation will include a cross-section of young talent, with current and future creatives participating from myriad academic institutions from across the globe including New York's Fashion Institute of Technology; Harvard University's Graduate School of Design; Beijing's Tsinghua University, School of Architecture; Tokyo-based Bunka Fashion College; the International Design School for Advanced Studies at Seoul's Hongik University, London's Central Saint Martins, and the Faculty of Philosophy at Milanese Vita-Salute San Raffaele University.

Prada's history of intellectualism has been further enhanced since Simons joined the house in 2020, through its continuing focus on conversations as a key marketing strategy to drive consumer engagement. The September live-streamed event generated much interest online, and the company reported that it was their most-viewed digital event ever, and it has accumulated more than 2 million views so far on the brand's YouTube channel. Prada's Spring 2021 ad campaign capitalized on this success with a similarly conversational theme; each image was photographed with several cameras circling the models in 360 degrees, and the campaign initiated conversations by posing direct questions to viewers, who were invited to submit answers on the brand's website. The responses will become part of the campaign's ongoing rollout, as a way of continuing the dialogue between the house and its followers.
By embracing this conversational dynamic, and challenging themselves through real-time interactions with new voices and talent through this most recent livestreaming event, Prada and Simons are positioning themselves and their brand as thought leaders who own conversational digital engagement.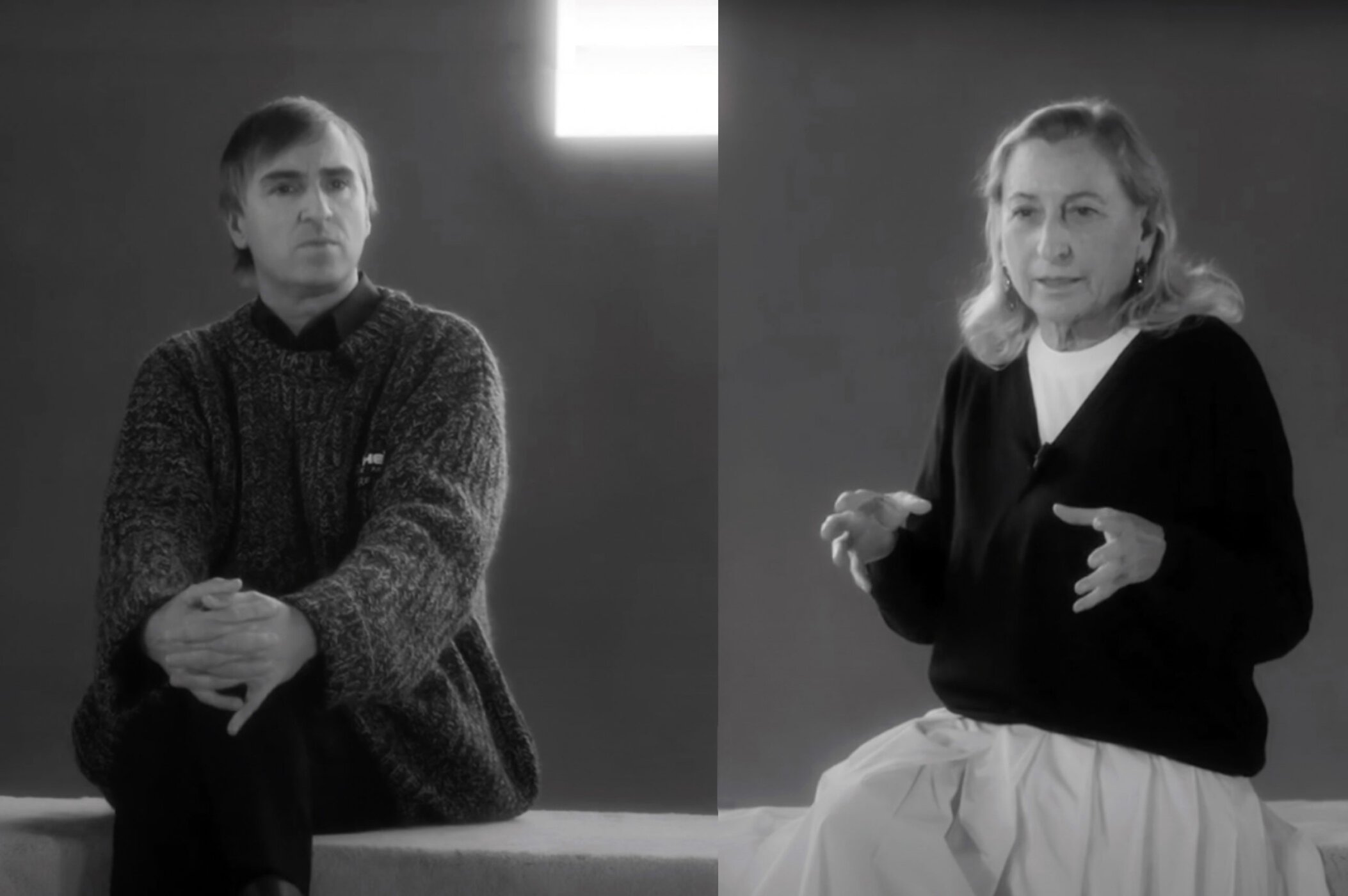 ---