---
Review of Prada Spring 2021 Ad Campaign by Creative Director Ferdinando Verderi
It is rare for a fashion campaign to directly ask questions of its viewer. Many campaigns are content with using image to subtly encourage their audience to consider their own beliefs, or, as happens even more frequently, to simply tell them what they should believe.
Prada subverts this paradigm in their new Spring 2021 campaign, which uses the platform to confront its viewer with urgent and intriguing questions about creative and technological process.
The campaign is the first to be born from the unprecedented dual creative directorship of Miuccia Prada and Raf Simons. Working alongside Ferdinando Verderi, they created a campaign that exceeds our already high expectations.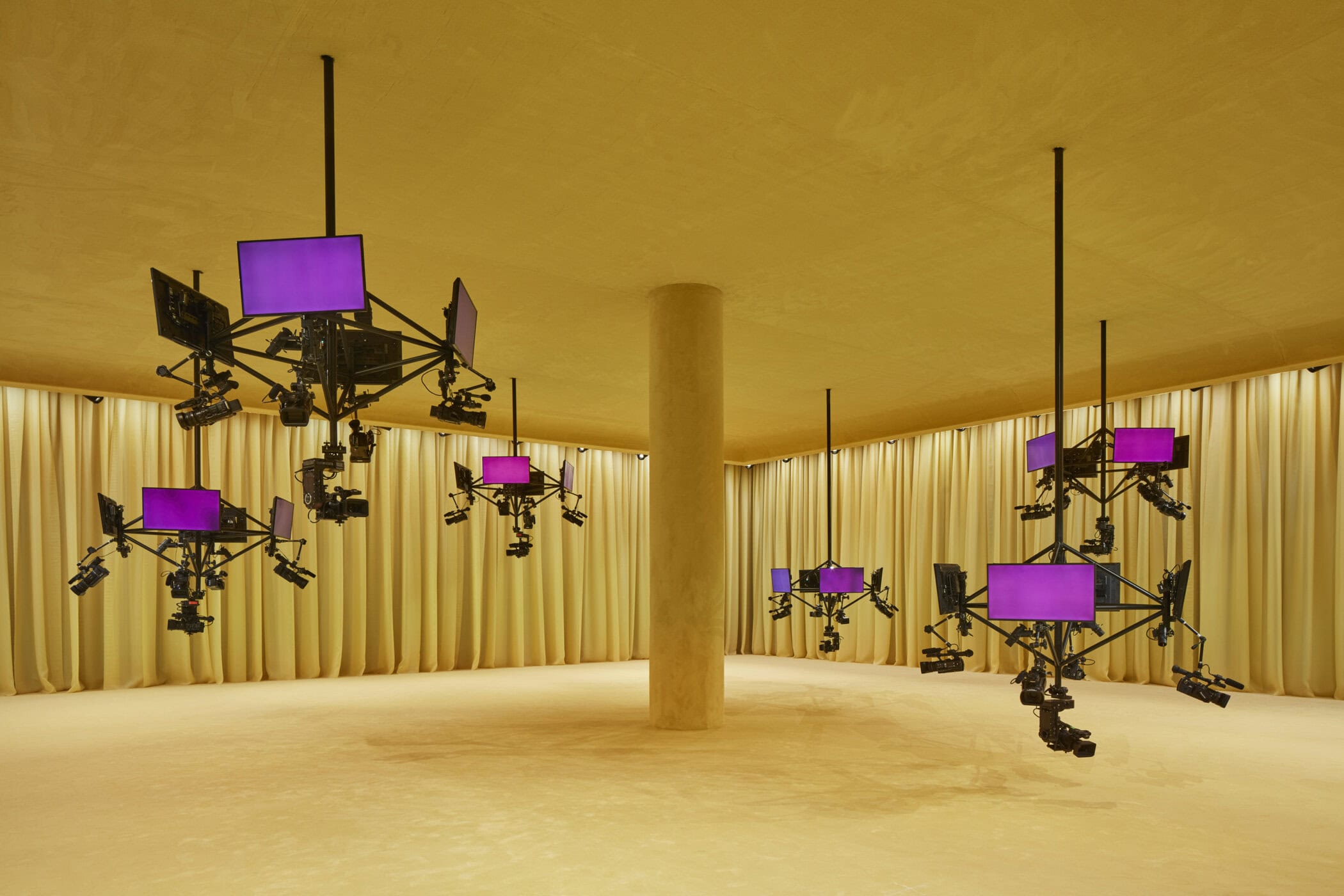 Eschewing the idea of authorship, the campaign uses the same technology as the collection's runway show, replacing a human photographer with a cutting-edge setup that uses hundreds of cameras that circle the models and capture a multitude of angles at once. The resulting images offer a striking blend of elegance and futurism – an impressive synthesis of the two creative directors' styles.
Verderi continues to explore the brilliant use of text and written word he first brought to the house's campaigns a year ago. He overlays each image with an introspective question, directly asking the viewer for their take on technology, creativity, and the future. Examples include "Can something be truly new?" and "Should we slow down or speed up?" It feels important that these are difficult questions that concern not just consumers within the high fashion industry, but everybody who is a part of society today – especially creators like Verderi himself. Furthering the interactive and technological aspects, fans are invited to actually answer the questions and take part in the conversation on Prada's website.
The campaign feels like a collaboration in the truest sense of the word. Not only is each creative contributor working in close harmony with each other and the whole, but the process and form of the project itself – the photographic technology, the appearance of the image on a screen or a page – become part of the conversation.
The campaign does imply one question without needing to ask it: what is the role of a brand or corporation in guiding our culture's progress into the future? Prada has given us much to think about. We are so excited to get this meta-glimpse at the future of fashion and the fashion campaign, and we can't wait to see where Simons and Prada take it next.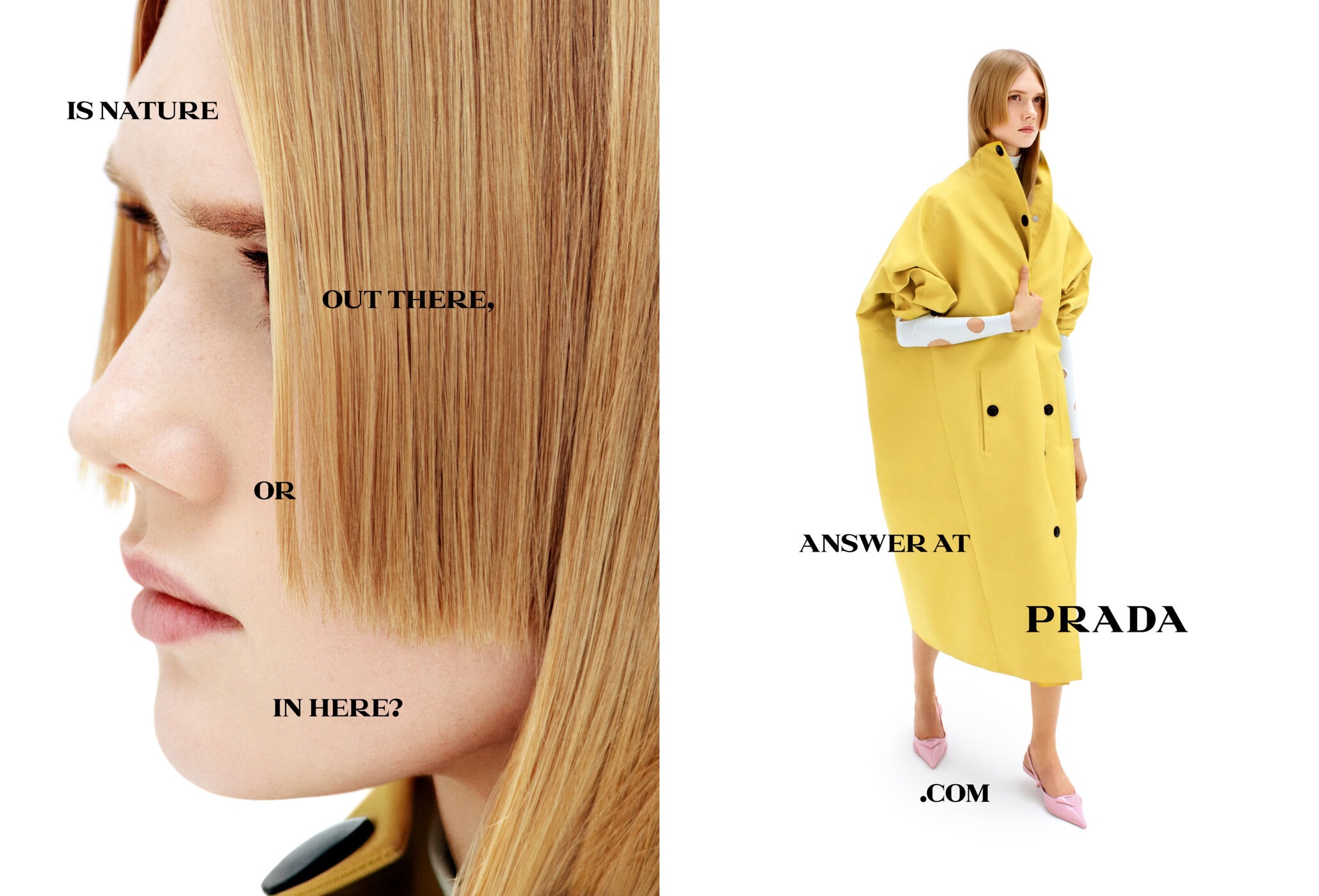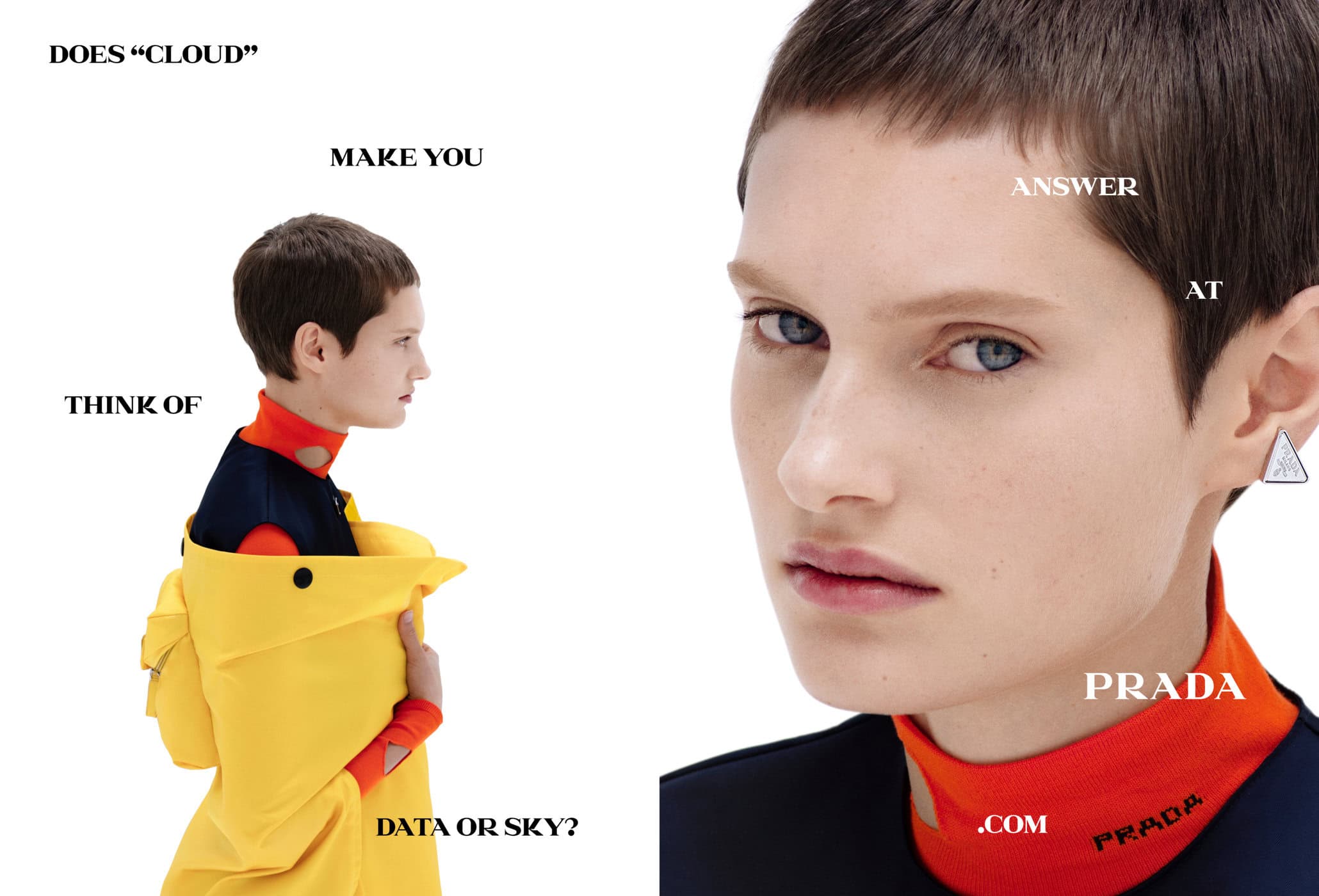 Prada Creative Directors | Miuccia Prada & Raf Simons
Creative Director | Ferdinando Verderi
Models | Vira Boshkova, Rolf Carmona, Alice Cooper, Ruben De Baecke, Taira Go, Evelina Grinberga, Dara Gueyer, Isa Gustafson, Greta Hoffer, Dija Kallon, Lydia Kloos, Lamine Niang, Fatou Samb, Sin Seungmo, Haroon Sherzad, Adrien Smarts, Jesse Spruit
Stylist | Olivier Rizzo
Hair | Guido Palau
Makeup | Pat McGrath
Casting Director | Ashley Brokaw
---