Review of Prada Eternal Gold Jewelry Fall 2022 Ad Campaign by Creative Director Ferdinando Verderi and Photographer David Sims with talents Amanda Gorman, Maya Hawke, & Somi Jeon
Prada celebrates the launch of its Eternal Gold jewelry collection with a slick, shining, and impressively cast campaign. The campaign features creative direction from Ferdinando Verderi and photography by David Sims.
In addition to being Prada's first fine jewelry collection, the Eternal Gold project marks another exciting development, with all of its pieces being entirely crafted from recycled gold. It's another strong push from a brand that has been taking steps to be an industry leader in sustainability, and a lucid demonstration that luxury and sustainability can exist hand-in-hand.
Embodying this unique spirit of contemporary luxury, the campaign's impressive cast is composed of a trio of creative and talented women: poet and activist Amanda Gorman, actor Maya Hawke, and singer Somi Jeon. Captured in black and white with only the gold jewelry seen in all its luxurious color, Sim's classic portraits of these stars are then juxtaposed with reflections rendered in gold – gilded engravings that seem to transform these contemporary women into timeless icons of power and poise.
These portraits are accompanied by a slick short film that uses digital animation to imagine the recycling process behind the jewelry collection, juxtaposing cutting-edge technology with raw materials and a timeless allure that coolly captures the collection's dual spirit.
Embodying a spirit of contemporary timelessness through the poise of impressive contemporary artists, the campaign is a focused and glimmering statement of an exciting new moment in design.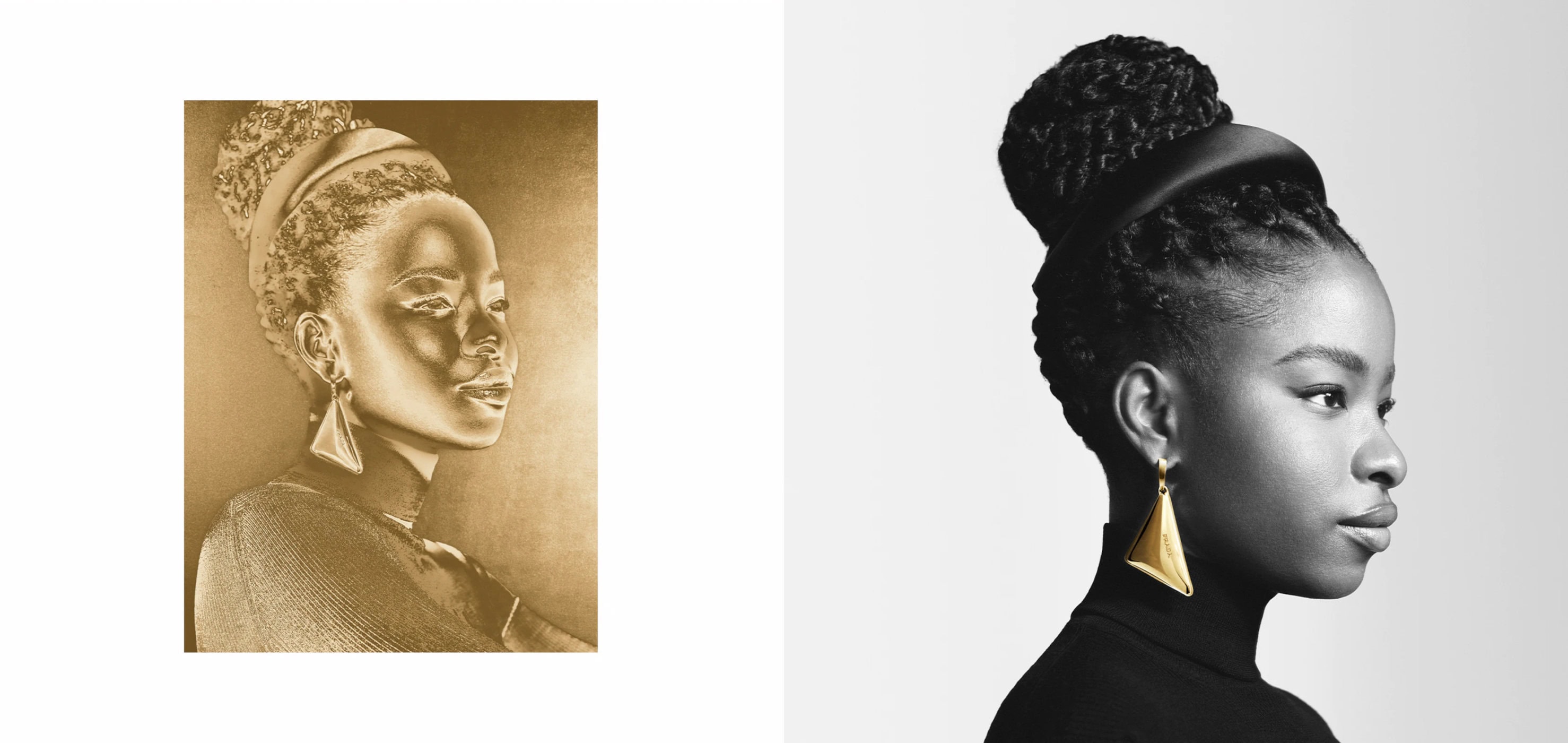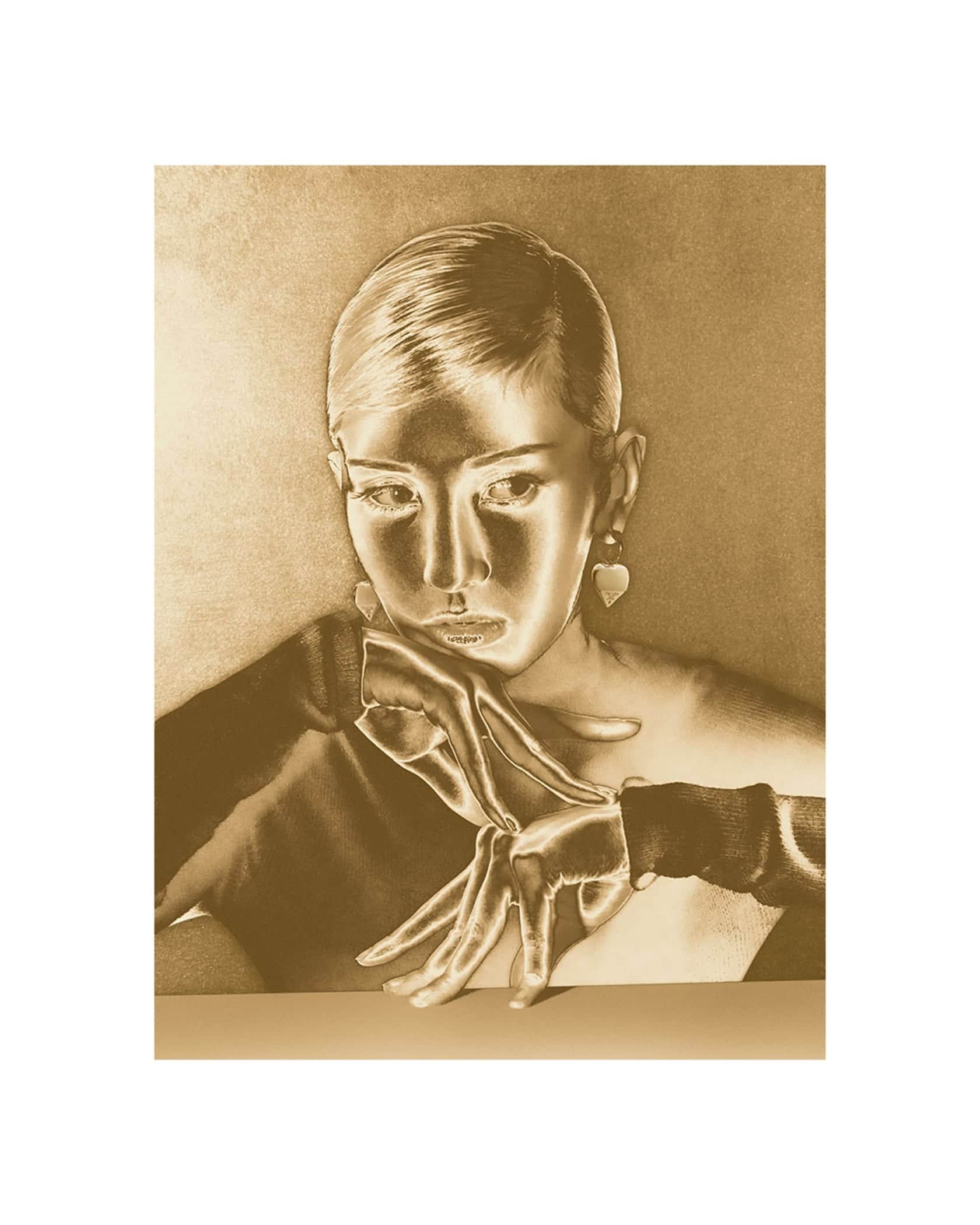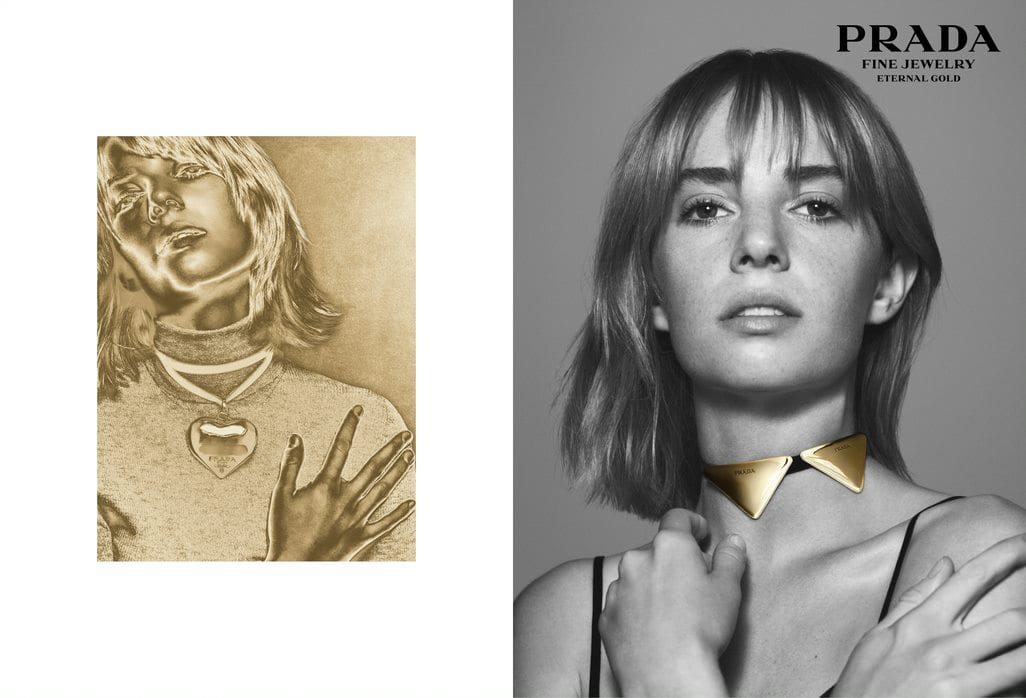 Prada Creative Directors | Miuccia Prada & Raf Simons
Prada Jewelry Director | Timothy Iwata
Creative Director | Ferdinando Verderi
Photographer | David Sims
Talents | Amanda Gorman, Maya Hawke, and Somi Jeon

---