Review of Prada Fall 2022 Ad Campaign by Creative Director Ferdinando Verderi with Photographer David Sims with models Hunter Schafer, Loli Bahia, Sora Choi, Kendall Jenner, Liya Kebede, Amanda Murphy, Kai Newman, Lina Zhang
Prada wisely explores narrative and multiplicity as facets of womanhood in a new campaign for Fall 2022, which features creative direction by Ferdinando Verderi and photography by David Sims.
The campaign is framed around actor and brand ambassador Hunter Schafer, who stars alongside models Loli Bahia, Sora Choi, Kendall Jenner, Liya Kebede, Amanda Murphy, Kai Newman, and Lina Zhang in a series of direct, arresting and precise portraits, a multifaceted representation of Prada women – all of whom featured in the collection's runway show
Echoing the approach of the recent men's campaign, the imagery juxtaposes each of Sims' portraits with a color photograph of a seemingly random object: a chewed pencil, a locked diary, a pair of dice. Apparently innocuous, these objects seem to take on a powerful yet impenetrable meaning in conversation with their respective portraits.
Prada has shared in its release of the campaign that these objects hold intimate personal meaning for each of the stars – but, intriguingly, hasn't shared what that meaning is, what these stories are.
The campaign thus takes on a dual character of intimate revelation and obscure mystery, locating these figures – familiar faces known for their ability to inhabit different personas, different narratives -within their own stories, but giving us only an oblique glimpse into them.
Artfully evocative and intellectual as only Prada can be, the campaign forms a smart furthering of the house's consideration of identity, multiplicity, and personal narrative. By using visual immediacy as a jumping-off point to spark dialogue and introspection, it allows these women not only to be seen, but heard.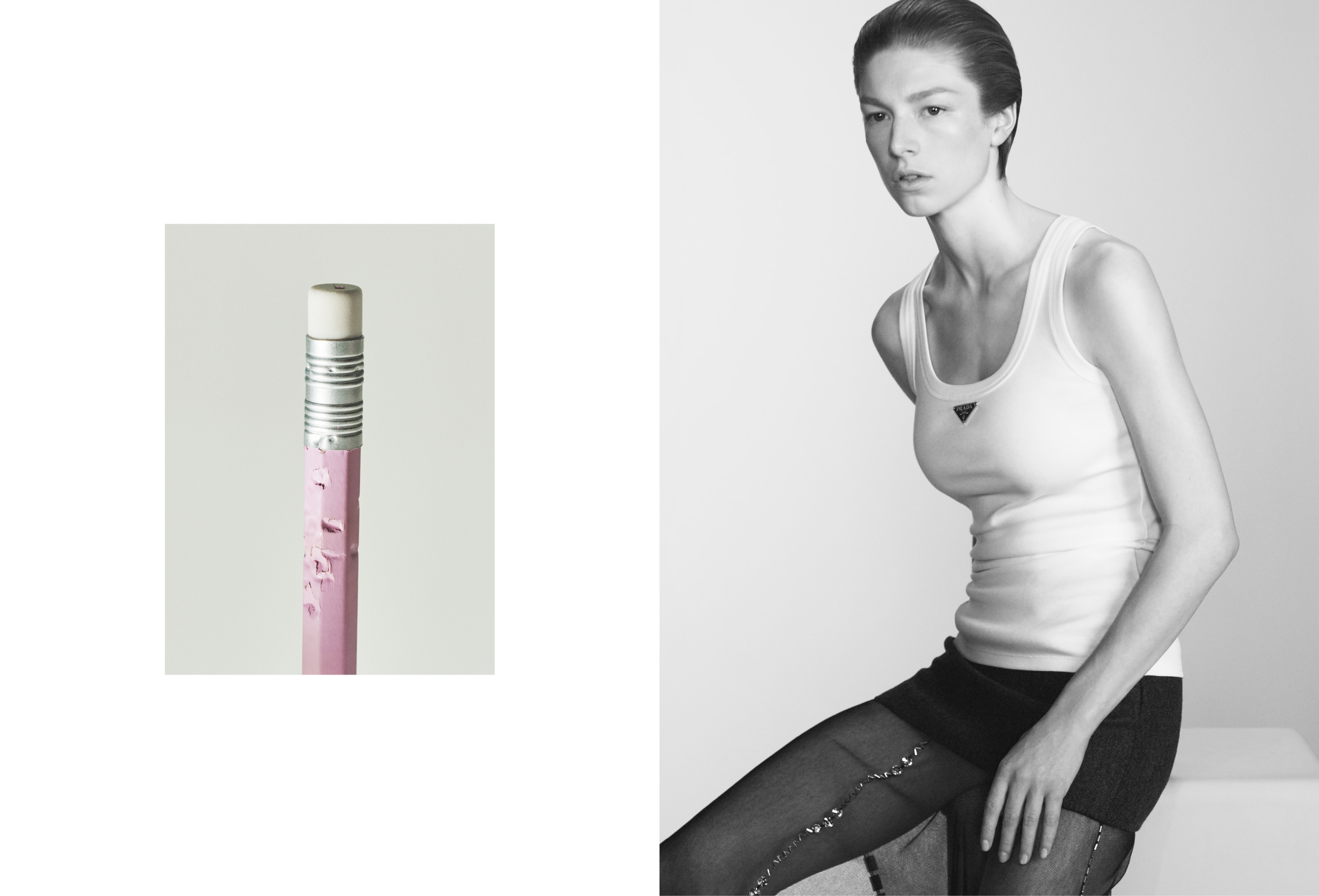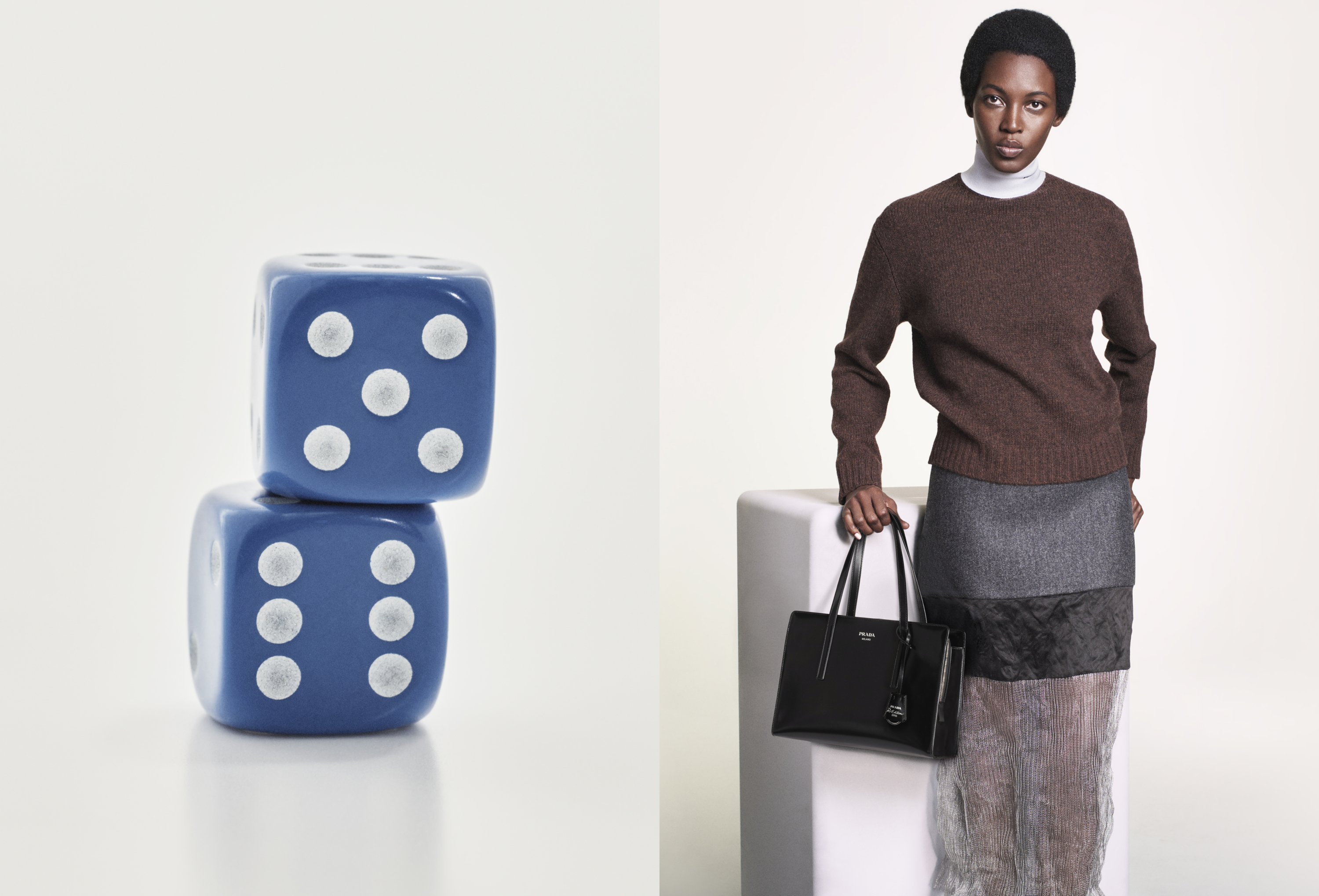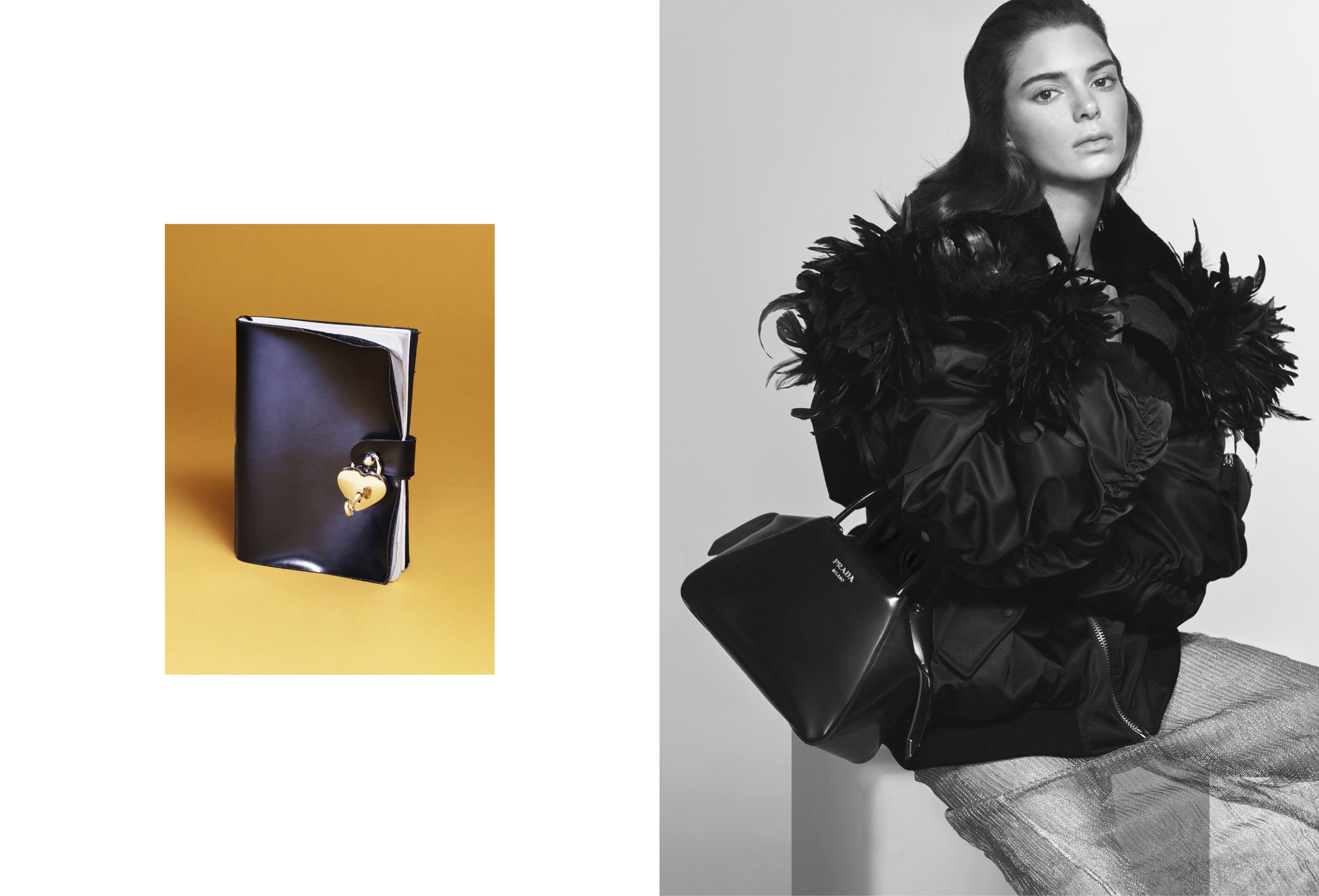 Prada Creative Director | Miuccia Prada & Raf Simons
Creative Director | Ferdinando Verderi
Photographer | David Sims
Models | Hunter Schafer, Loli Bahia, Sora Choi, Kendall Jenner, Liya Kebede, Amanda Murphy, Kai Newman, and Lina Zhang

---