Review of Prada Fall 2022 Ad Campaign by Creative Director Ferdinando Verderi and Photographer David Sims with Talent Jeff Goldblum, Damson Idris, and Rami Malek
Prada explores personal storytelling and layered identities in an evocative yet mysterious new campaign for its Fall 2022 men's collection. The campaign features creative direction from Ferdinando Verderi and photography by David Sims.
Continuing the casting of prominent Hollywood actors that characterized the collection's runway show, the campaign stars Jeff Goldblum (who closed that show), Damson Idris (who also walked), and Rami Malek. The campaign first takes shape as Sims photographs these leading figures in crisp black-and-white, creating muted yet considerate and evocative character studies – the characters behind the characters. Crisp and subtly oversized, the collection's feeling of traditional masculine elegance reconsidered by way of workwear and contemporary imagination feels like emotional armor, protecting these men's bodies and, somehow, their souls, even as the portraits feel emotionally revealing.
From here Verderi's art direction takes flight, as he juxtaposes each of Sims' portraits with a color photograph of a seemingly random object: a lit birthday candle, a Halloweeny balloon, a worn teddy bear. Apparently innocuous, these objects seem to take on a powerful yet impenetrable meaning in conversation with their respective portraits.
Prada has shared in its release of the campaign that these objects hold intimate personal meaning for each of the actors – but, intriguingly, hasn't shared what that meaning is, what these stories are. The campaign thus takes on a dual character of intimate revelation and obscure mystery, locating these figures – renowned for their storytelling abilities – within their own stories, but giving us only an oblique glimpse into them.
Artfully evocative and intellectual as only Prada can be, the campaign forms a smart furthering of the house's consideration of identity, multiplicity, and personal narrative, finding deep yet obscure meaning in its A-list casting that goes beyond mere celebrity hype and explores the real men behind these familiar façades.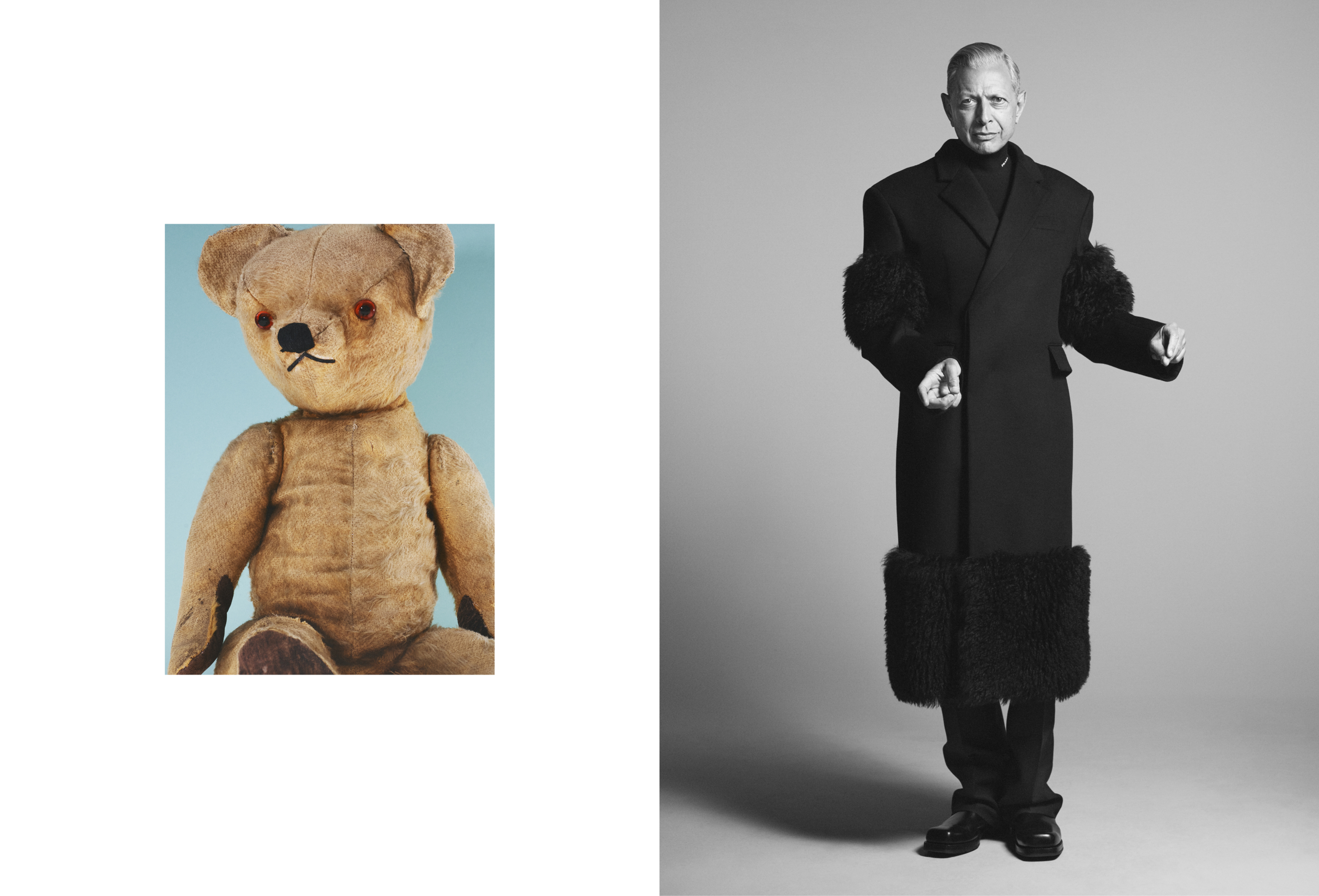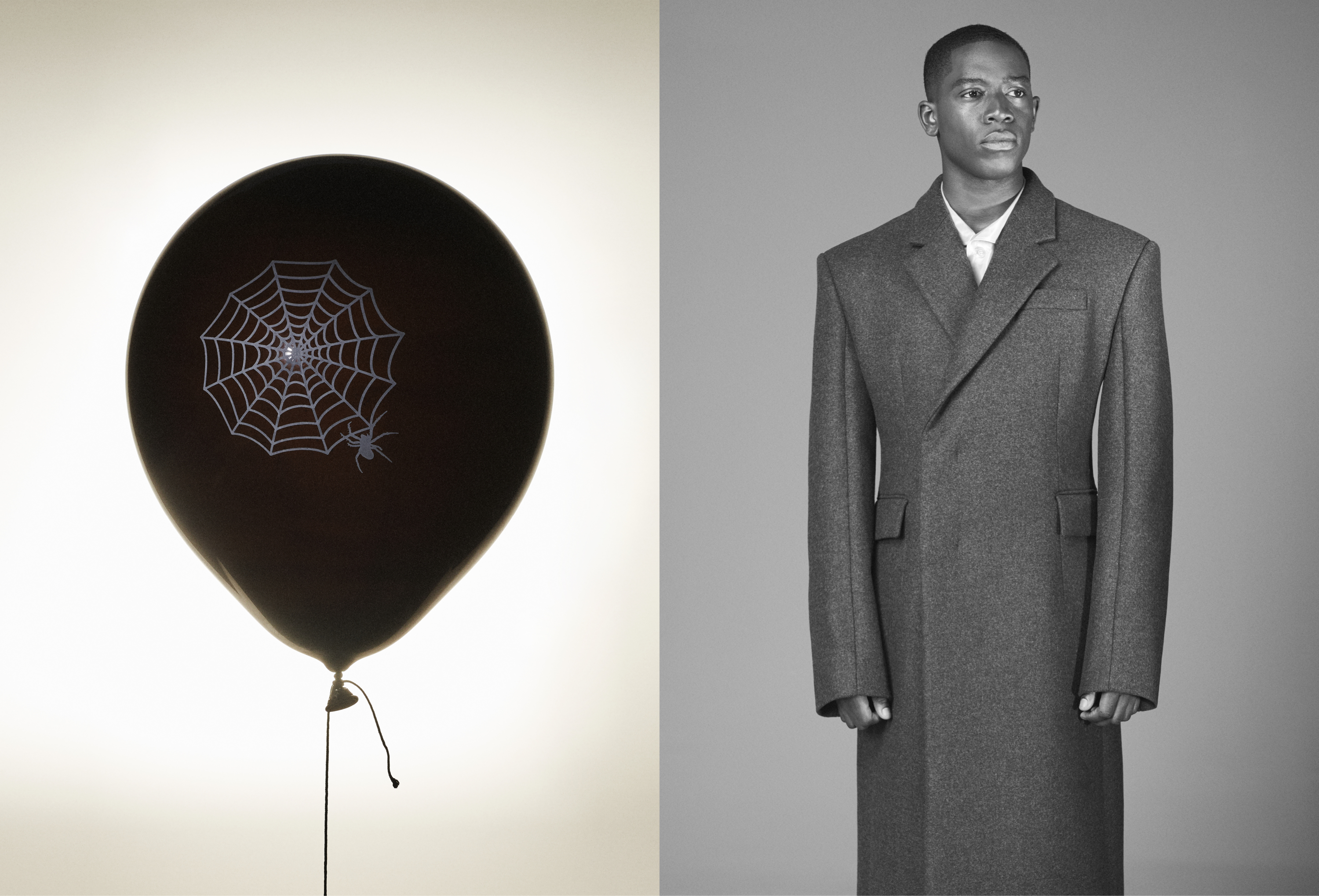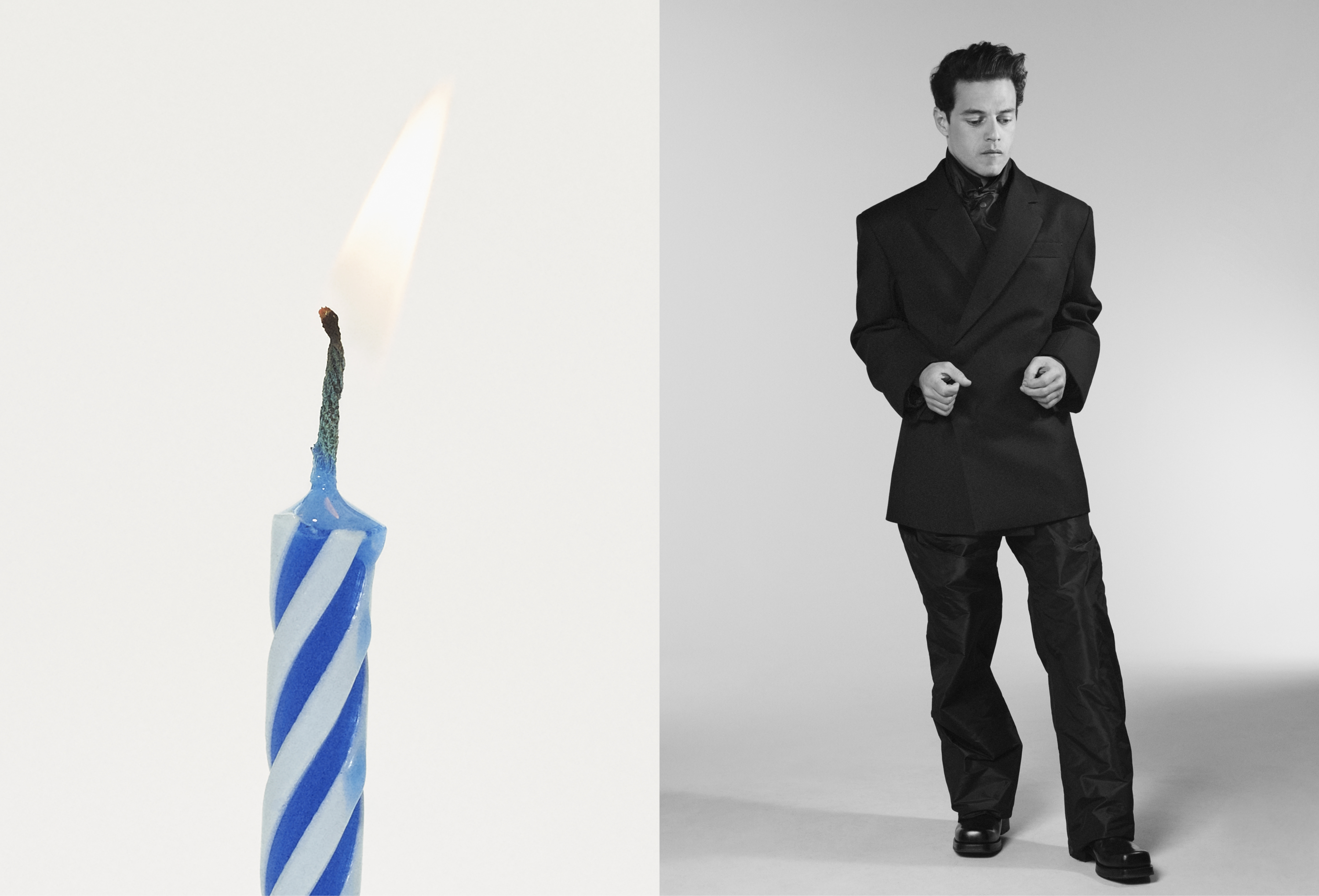 Prada Creative Directors | Miuccia Prada & Raf Simons
Creative Director | Ferdinando Verderi
Photographer | David Sims
Talent | Jeff Goldblum, Damson Idris, and Rami Malek
Hair | Duffy
Makeup | Lucia Pieroni

---