Review of Prada 'The Symbole' Spring 2022 Ad Campaign by Creative Director Ferdinando Verderi with Photographers Catherine Opie, Thomas Ruff, and Carrie Mae Weems with Talent Hunter Schafer
Prada looks from three distinct perspectives with a unique new campaign for its Symbole handbag.
With creative direction by Ferdinando Verderi, the campaign calls on three iconic photographers – Catherine Opie, Thomas Ruff, and Carrie Mae Weems – each known for their distinct visions which have shaped contemporary fine art photography, and whose work rarely, if ever, appears in the form of a fashion campaign.
Each artist brings a distinct perspective and creative legacy to capturing Prada muse and breakout actor Hunter Schafer. Though they capture the same subject, the triumvirate of photographers produce a trio of very distinct portraits, alluding to ideas of multiplicity, interpretation, and subjectivity.
It's an artfully psychological campaign the likes of which we could only expect from Prada, yet the house still impresses us with its ability to tap such elusive and legendary figures from contemporary fine art photography. As embodied in Prada's emblematic triangle, the trifold campaign is an evocative study of perspective and persona.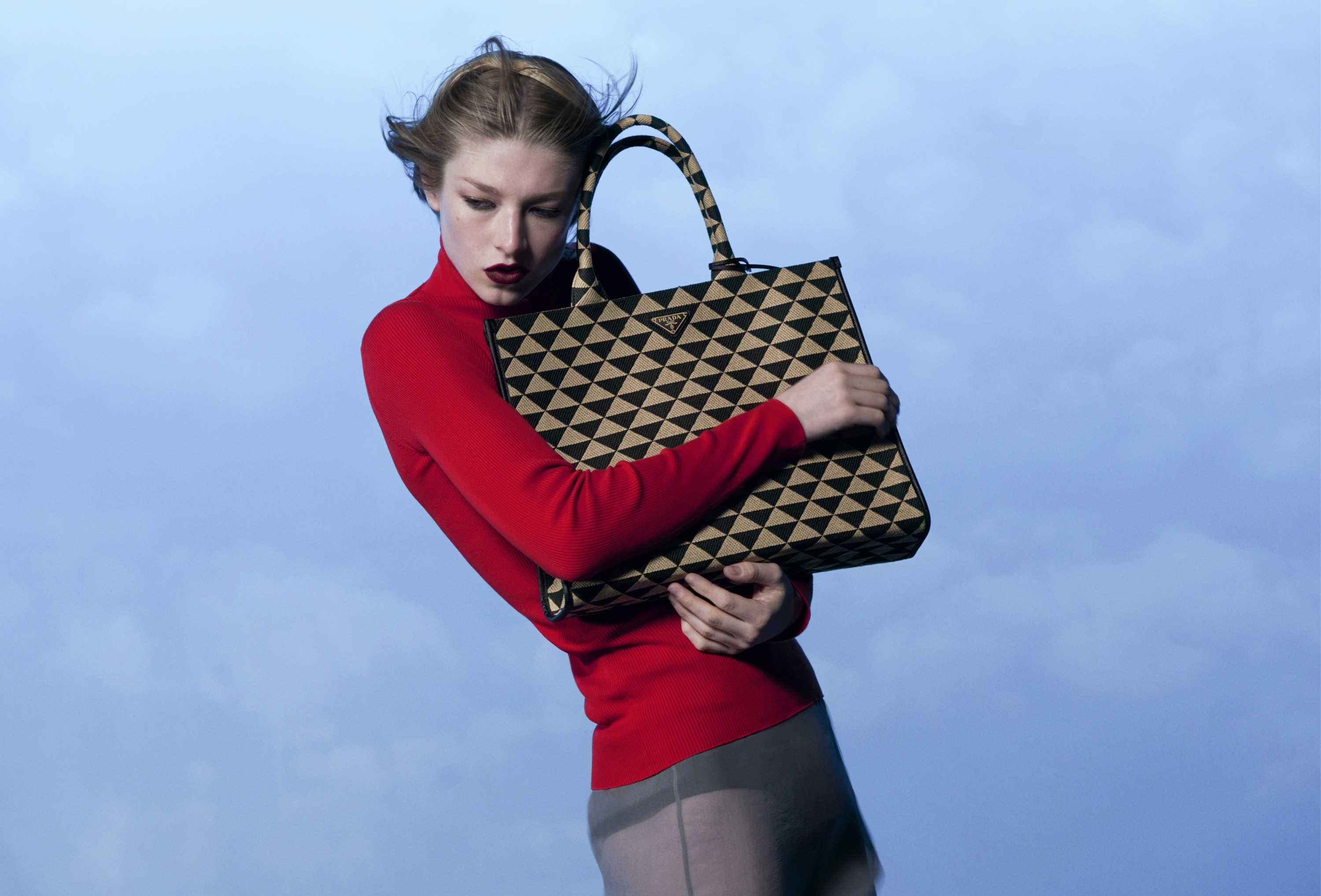 Creative Director | Ferdinando Verderi
Photographers | Catherine Opie, Thomas Ruff, & Carrie Mae Weems
Talent | Hunter Schafer

---