---
Proenza Schouler unveils their Fall 2020 campaign that finds strength and thoughtfulness through an apparently simple minimalism. Street and fine art photography combine brilliantly to reveal unexpected complexity and expansiveness.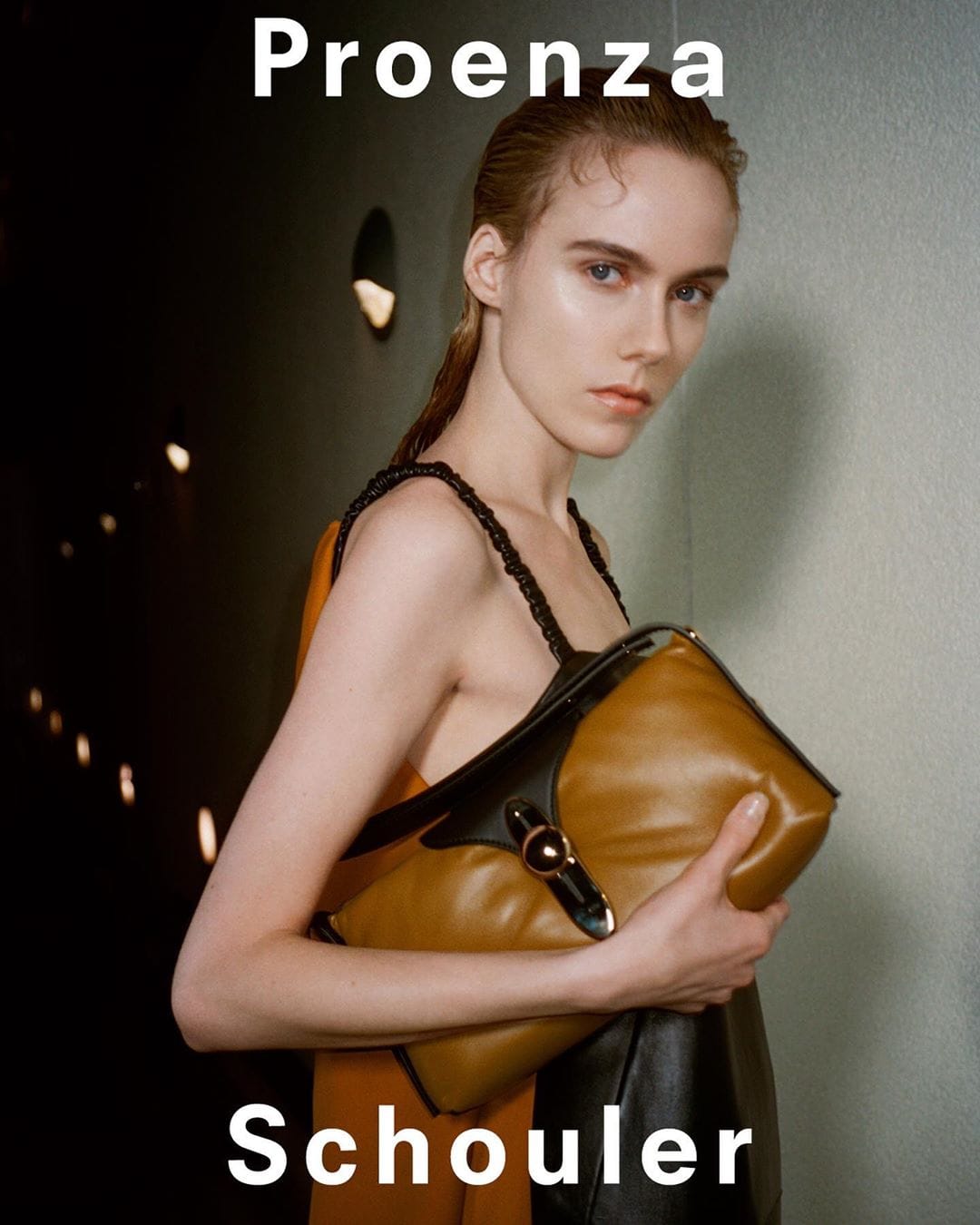 Photographer Pierre-Ange Carlotti captures his models in a relatively straightforward portrait style, situating them against deceptively simple white walls. Yet through subtle positioning choices he brings a unique and expansive sense of space to each composition; we get the feeling that each piece actually extends far beyond the borders of the image. The color scheme is almost entirely black and white, meaning that the single scarlet jacket is an incredibly impactful burst of color – so much so that we almost don't notice the always-cool accessory of a cigarette in the same image.
A short film by Eddie Whelan emphasizes the details, focusing mostly on the tailoring and construction of the pieces, but also emphasizing brows and lips. Hairstylist Guido Palau and makeup artist Diane Kendal deserve commendation for the subtle way they bring our attention to the eye and brow, communicating an intellectual strength.
These women feel both sculptural and vitally alive.
In founding the New York based womenswear brand, co-creative directors Jack McCollough and Lazaro Hernandez drew inspiration from youth culture and contemporary art. It is impressive to see how the duo remains squarely within that realm of inspiration while still always feeling fresh and important, and this campaign is a great example.
Proenza Schouler Creative Director | Jack McCollough + Lazaro Hernandez
Photographer | Pierre-Ange Carlotti
Film | Eddie Whelan
Models | Binx Walton, Fran Summers, & Kiki Willems
Stylist | Camilla Nickerson
Hair | Guido Palau
Makeup | Diane Kendal
Casting Director | Ashley Brokaw
---