---
Review of Proenza Schouler Fall 2022 Fashion Show
Clear Eyes Lead A Strong Vision
By Constance C. R. White
The situation of the last couple years will be like a transfusion for fashion. It will flush out the weak cells and strengthen the healthy ones.
This is necessary if the organism is to survive. It's got to come back stronger.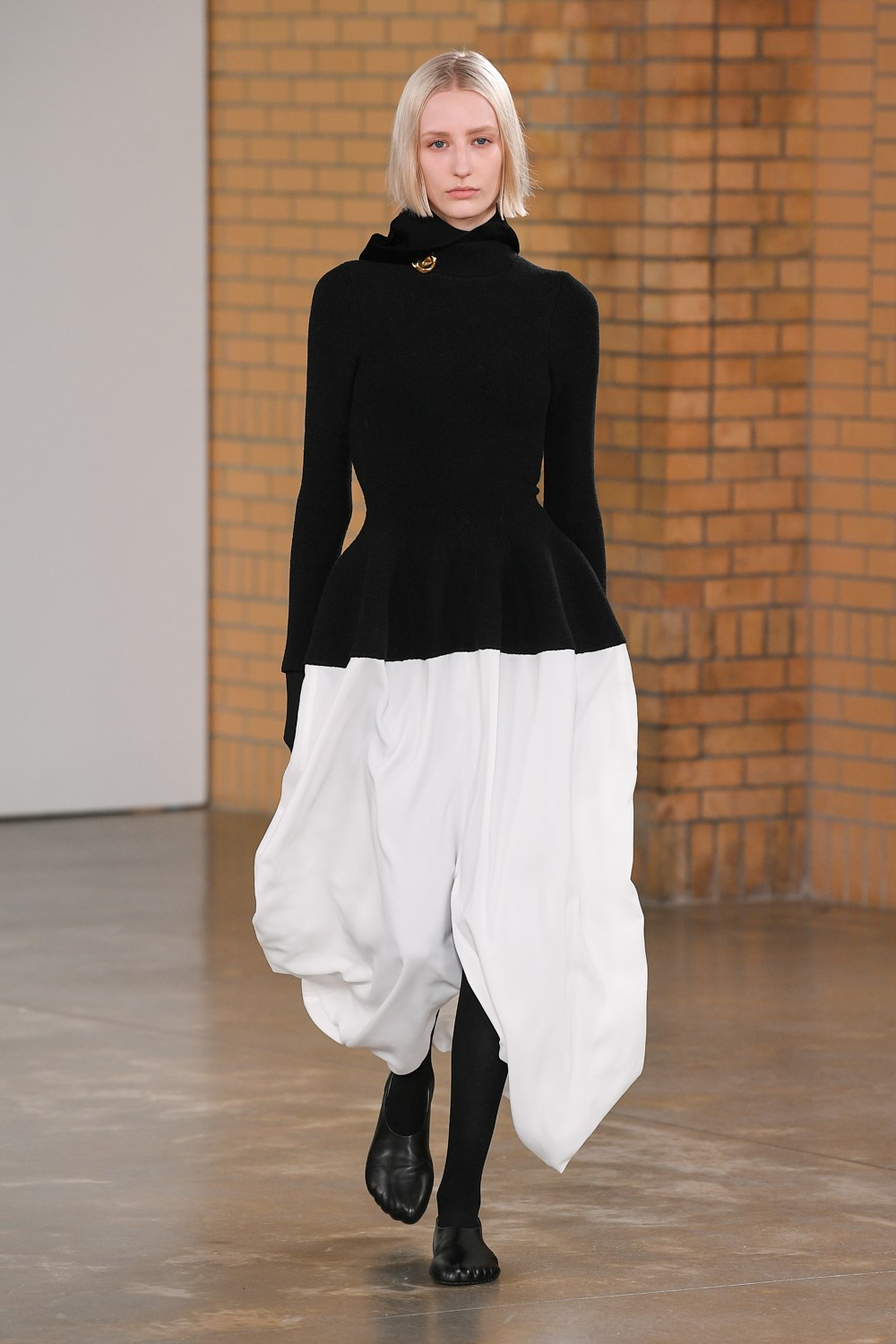 Proenza Schouler is one of the transfusions American fashion will depend on. Strong design, a clear vision, and an indefinable optimism marked their Fall 2022 outing.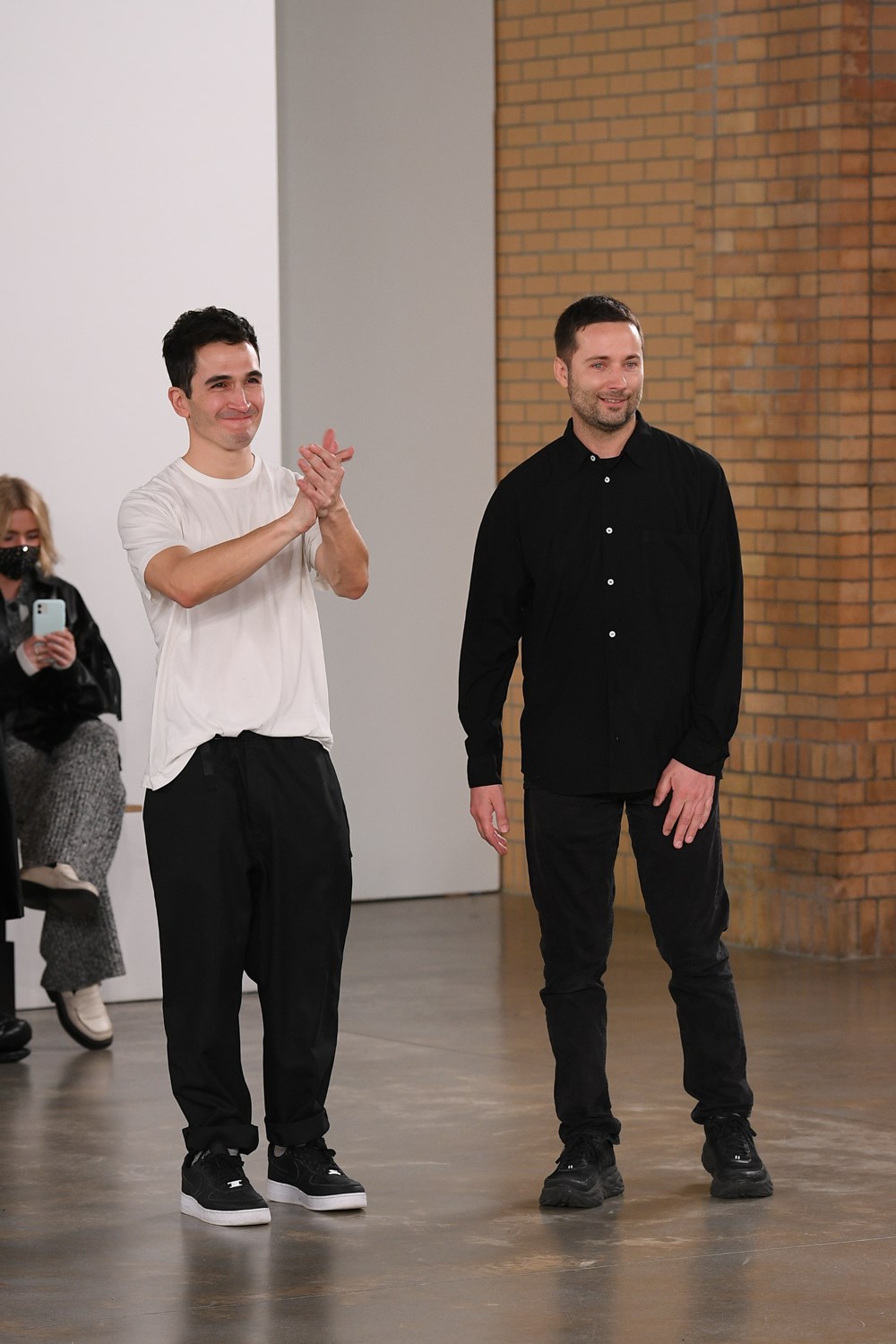 Then there's the consistency that Jack McCollough and Lazaro Hernandez bring to the work.
If American fashion is to emerge from this wobbly time intact it will need brands like Proenza Schouler and designers like Herandez and McCoullough.
The show was well edited in two regards. The clothes and the audience. Big anything feels out of step right now. Intimacy over scale is or should be the special of the day.
Inspired by the writing of Ottessa Moshfegh, the languid shapes of dresses and emphasis on wispy waists were dominant with strong statement colors like black, white, daffodil yellow.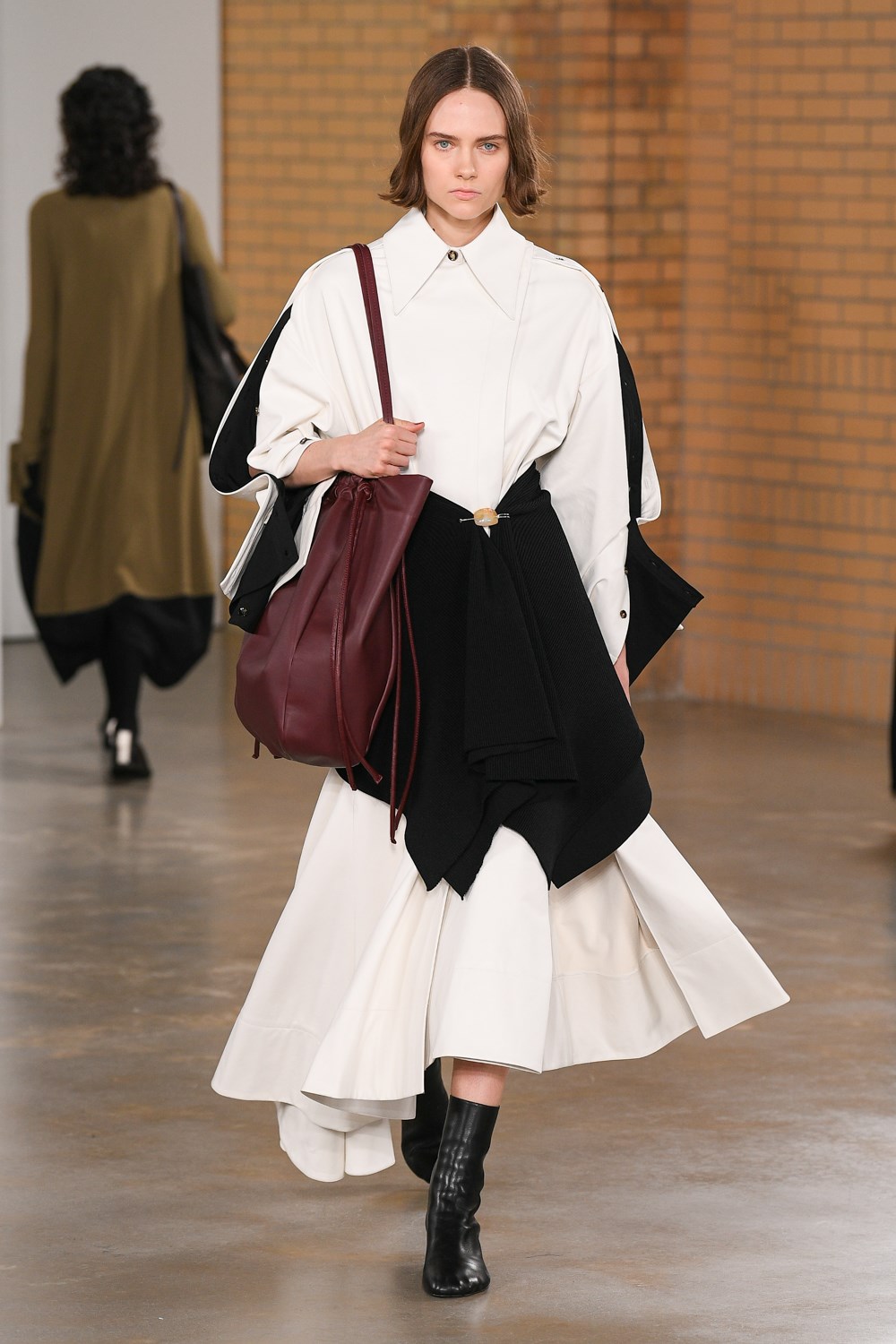 A model wore a black coat with a deep white color reminiscent of the Forties. A languid fugue state of some pieces evoked Moshfegh's work which won her the Hemingway Faulkner/Pen award for her debut book "Eileen".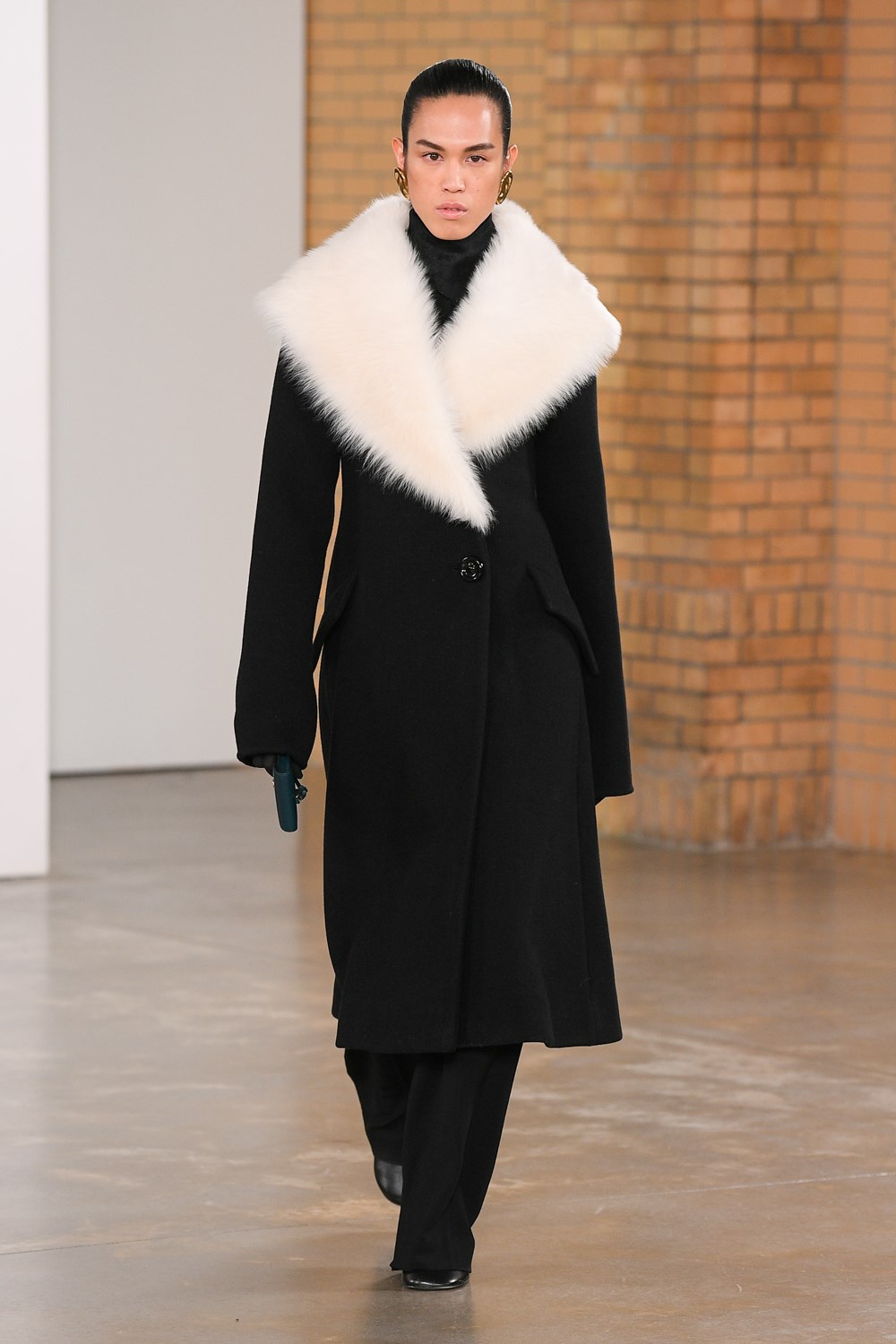 Music seemed tailor-made for the show. And Proenza Schouler indicated how helpful to the brand statement this pragmatic step could be. It's become common as copyright issues arise on the internet. My IG Live feed shut down as I broadcast a show two hours after PS. The warning flashed – your Live has been ended because of possible copyright infringement issues.
Designers' next imperative is to be composers.
---