---
Review of Proenza Schouler Fall 2023 Fashion Show
To Our Muses and Our Loves
By Obi Anyanwu
An old adage claims that it takes a village to raise a child. Applying that into fashion business terms: it takes a community of muses to keep a brand alive. Proenza Schouler founders Jack McCollough and Lazaro Hernandez this year celebrate 20 years in business together for their award-winning label, and looked backwards in order to move forward. You don't know where you're going until you know where you've been and recognize the people that are part of your journey.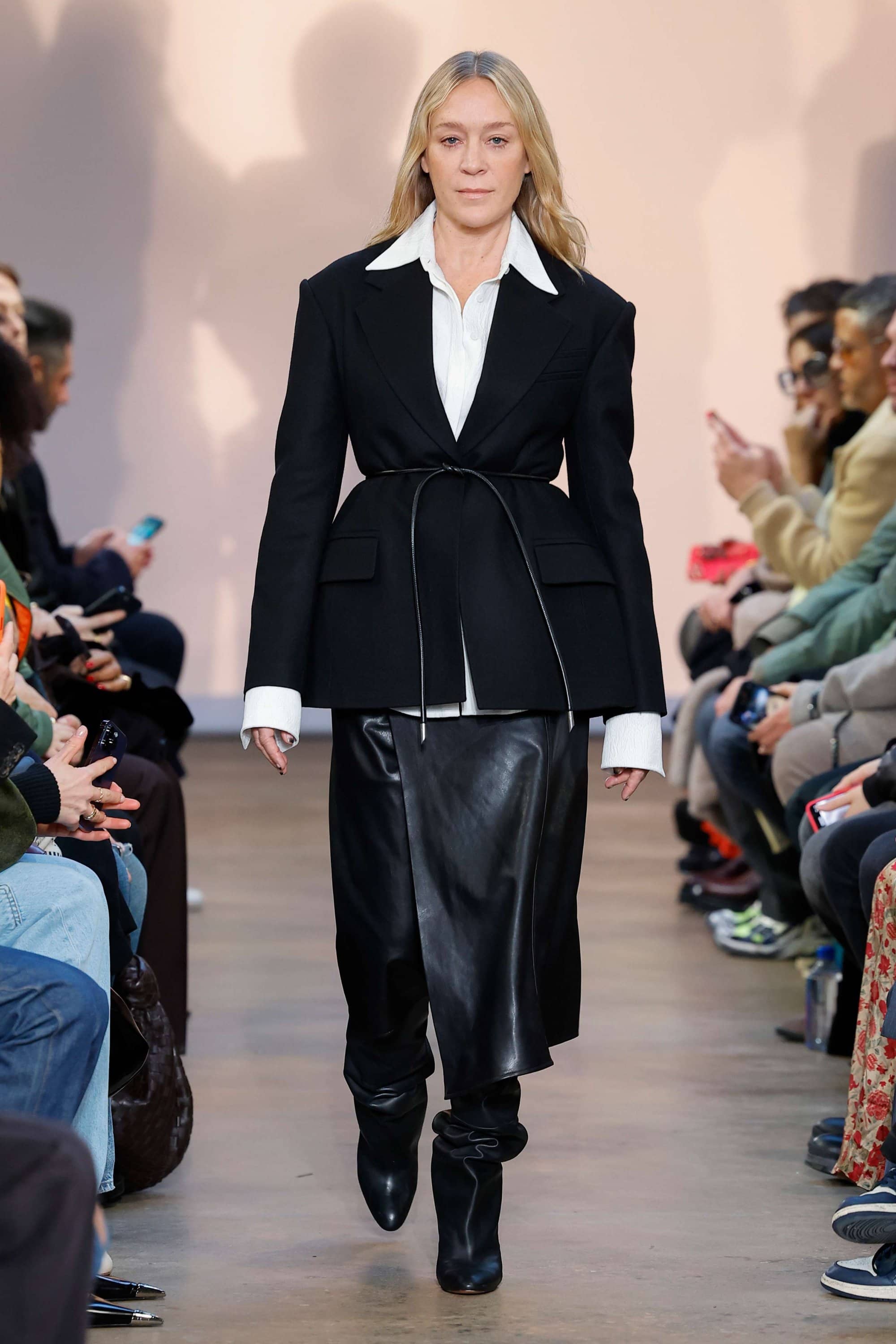 We started with literally headshots of the women in our lives that we respect,"
The duo's Fall/Winter 2023 collection wasn't a selection of greatest hits, a revival of best sellers to reinvigorate the brand before its next decade, or a stroll down memory lane to see how they've reached this point. They looked to their network instead.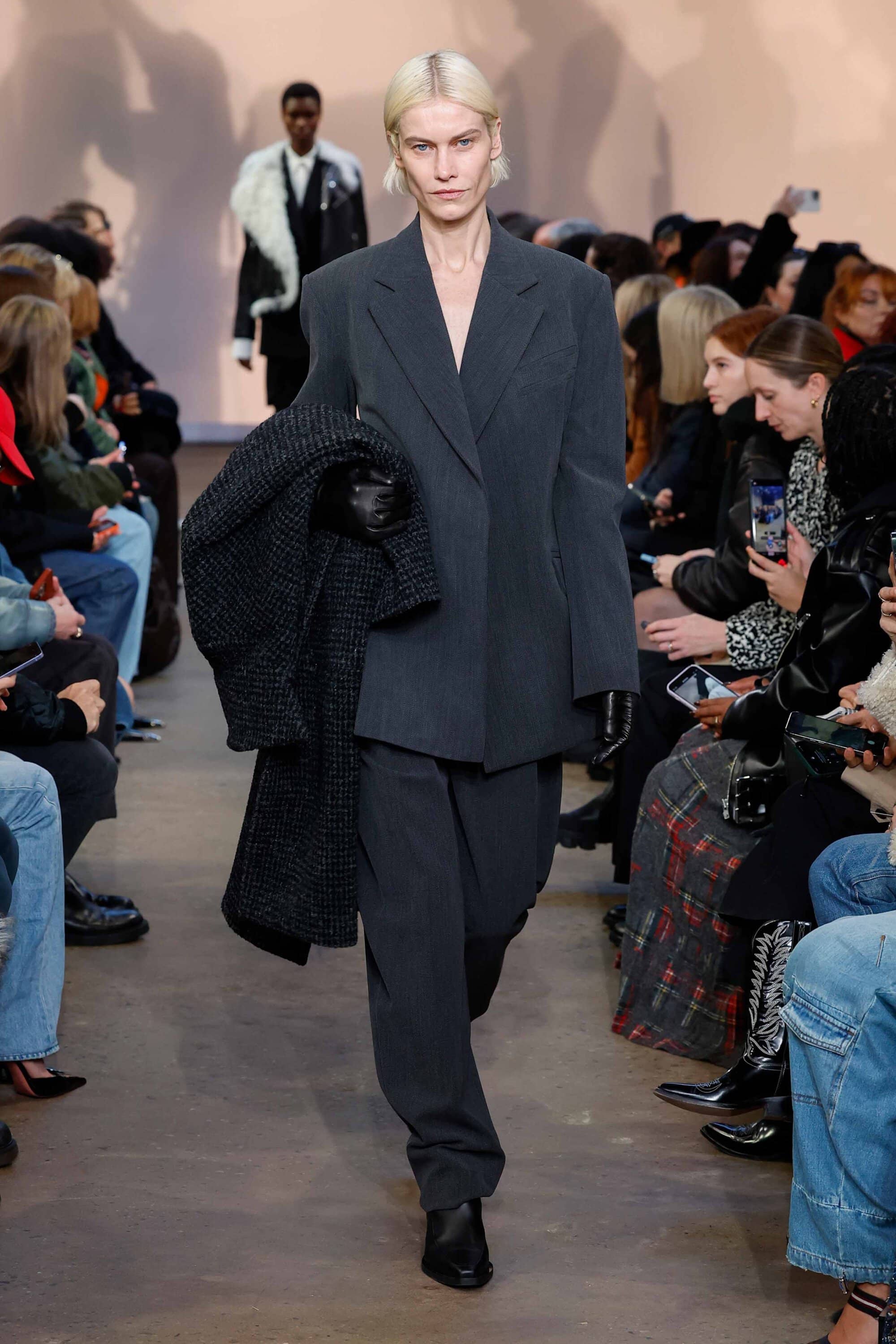 "Sometimes we get wrapped up in a narrative or theme or vibe, but we started with literally headshots of the women in our lives that we respect," Hernandez explained. Instead of casting models that resemble their many muses, the founders asked their friends to not only walk the show but take advice on their muses would wear. Women like stylist Camilla Nickerson and actress Chloe Sevigny lent their insight into how they would wear pieces that McCollough and Hernandez sketched for the collection.
They also sketched individual garments instead of full ensembles, a departure from their usual approach. "It was a styling exercise," McCollough said.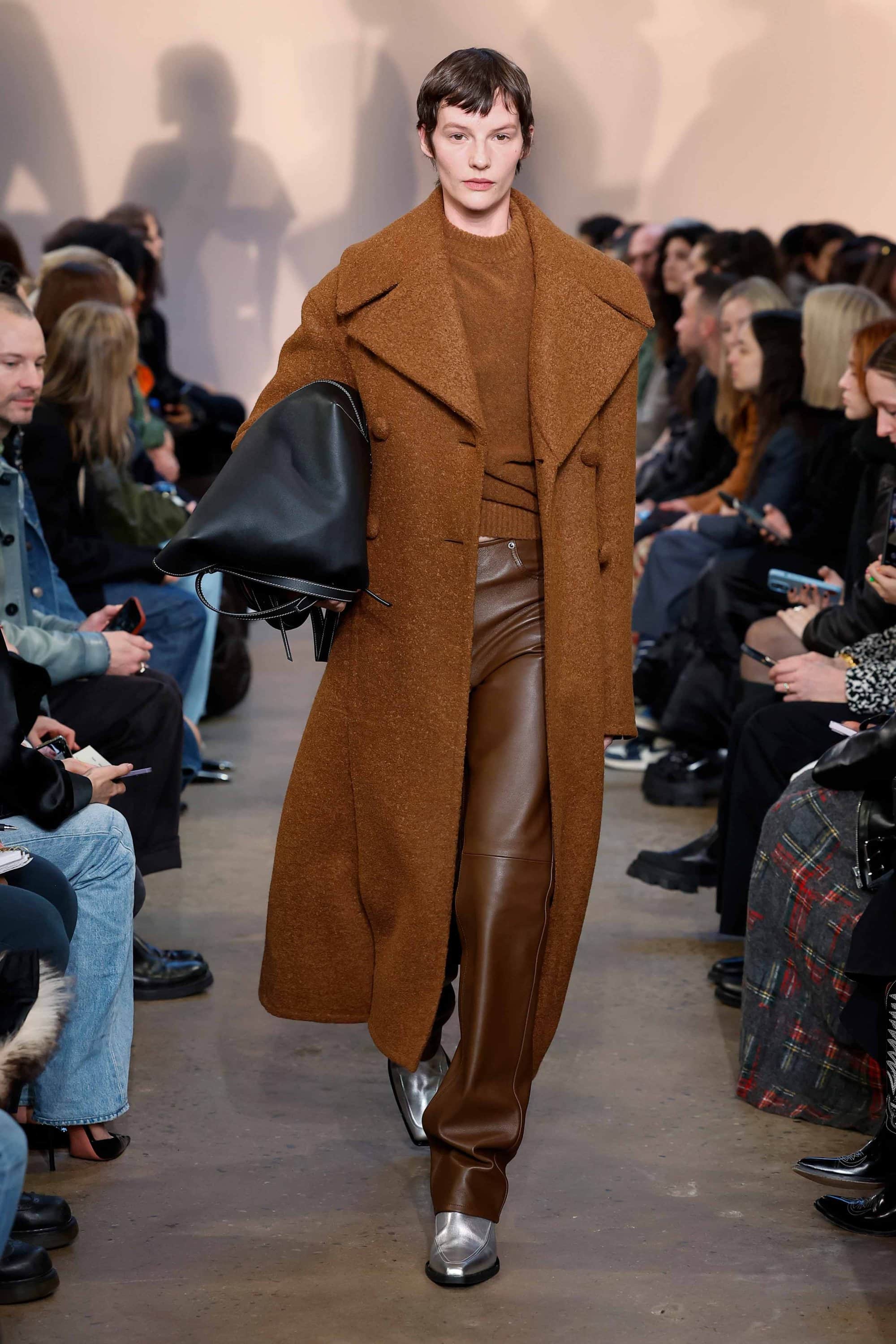 The end result is a sophisticated wardrobe for the on-the-go woman that needs a chic look for every occasion they have planned for the latter half of the year. And a new bag to boot—the brand debuted a new modern tote bag that the founders describe as a hybrid between their first icon, the PS1 bag, and the PS11.
The collection feels like an honest approach to design, a push against complacency and an earnest nod to the many women that helped make Proenza Schouler one of the top brands in New York City, including their friends, customers, and their mothers, the brand's namesake. But also a call back to real life.
The duo lamented that they're tired of fantasy dressing and styling for social media. They want reality, and you can't make a viable business without the real. And not without your tribe either, because it takes a community of muses to keep your brand alive.
---