Review of Pucci 'La Grotta Azzurra' Summer 2022 Ad Campaign by Photographer Lachlan Bailey with model Vittoria Ceretti
Pucci celebrates a legacy of laidback Mediterranean elegance with a new Summer 2022 campaign by photographer Lachlan Bailey.
The campaign highlights the first collection from new Pucci artistic director Camille Miceli, a veteran designer whose appointment – following years of leadership change-ups for the 75-year-old Florentine house, with varying degrees of success – seeks to refresh the brand's old-school, jet-set image for a more modern and inclusive audience, while maintaining the design legacy that made Emilio Pucci an icon. So far, she's off to a great start.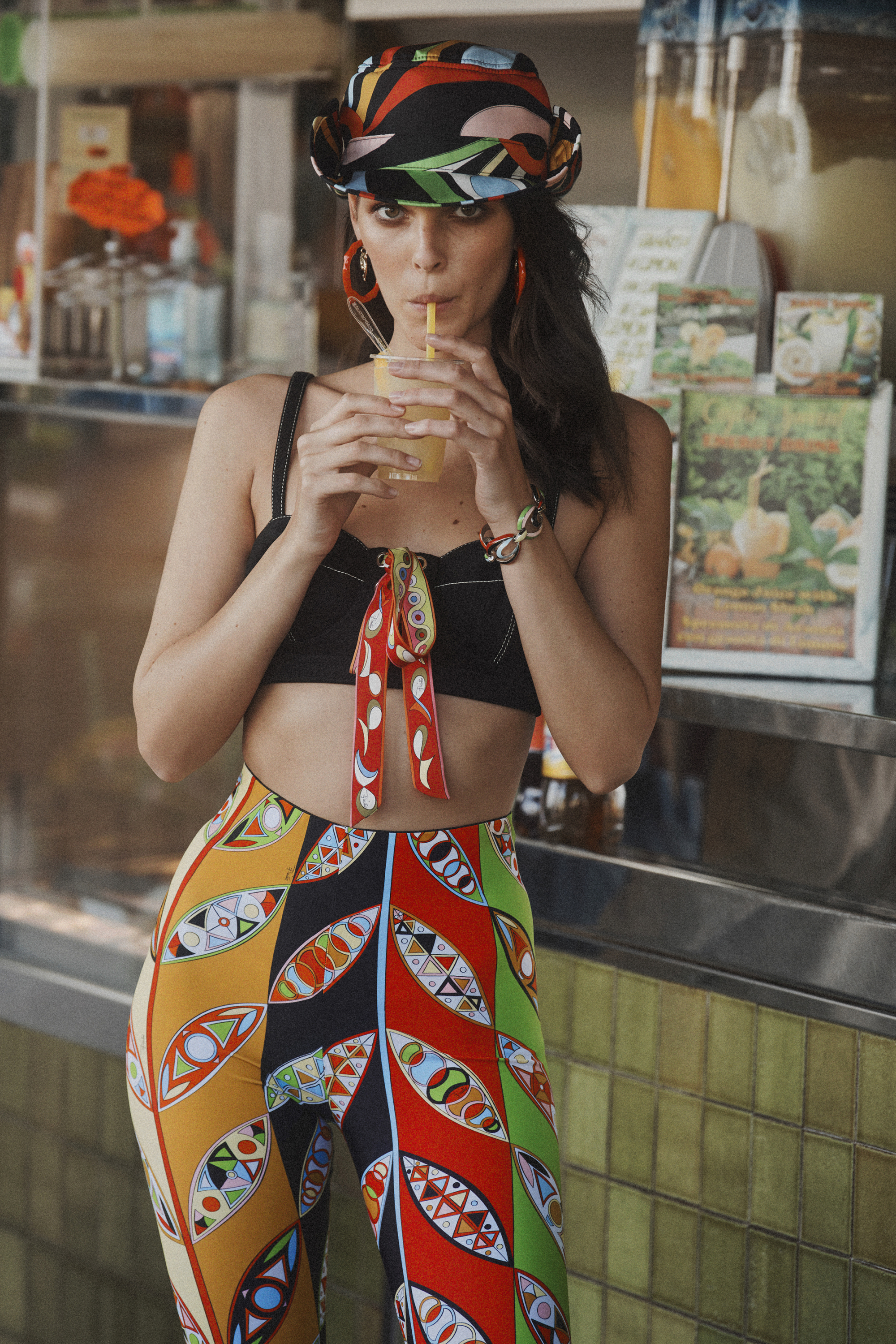 Captured by Bailey during the launch of the collection in Capri – a place deeply rooted in the history of the House and the main source of inspiration for "La Grotta Azzurra" – the images capture the colorful pieces from the collection's first drop across various locations on the island, each with a summery feel and conveying a sense of the Italian Dolce Vita.
Model Vittoria Ceretti exudes simultaneous chill and elegance as she lounges in the collection's kaleidoscopic patterns against the nostalgic Mediterranean resort-town backdrop.
The simple yet upliftingly summery campaign nails the brand's refreshed direction, balancing iconic style and storytelling with a more modern sense of indulgent escapism. Good things are ahead.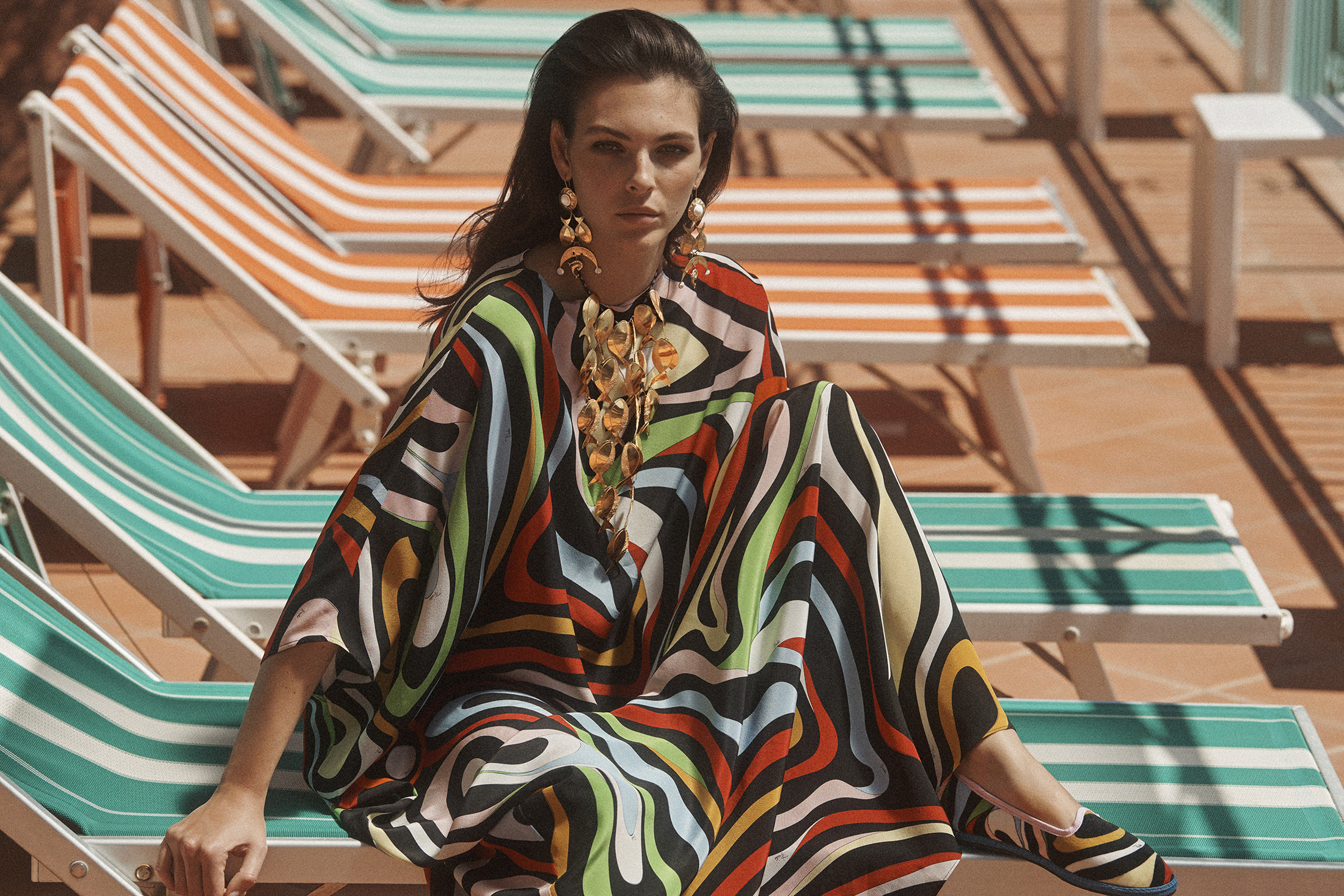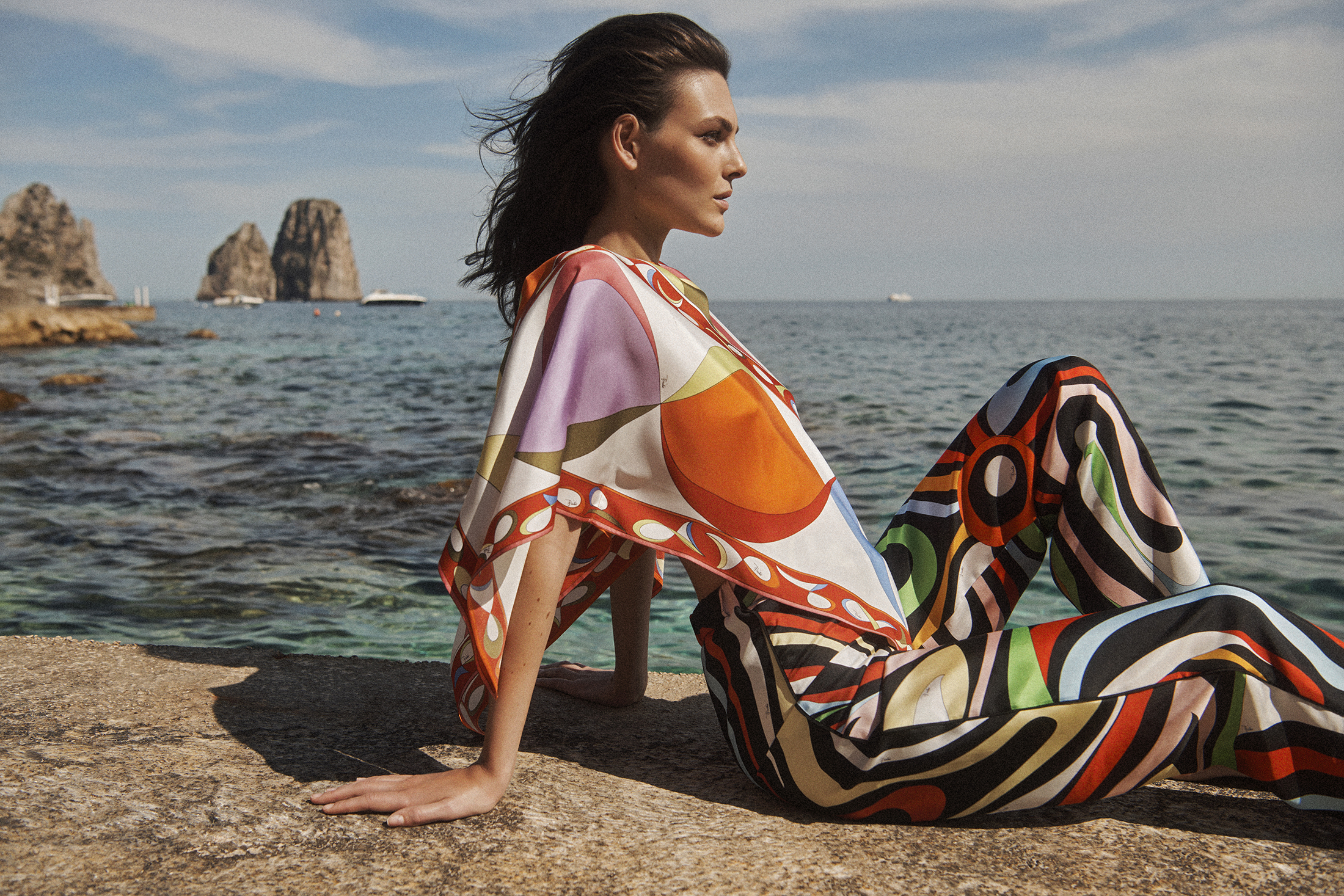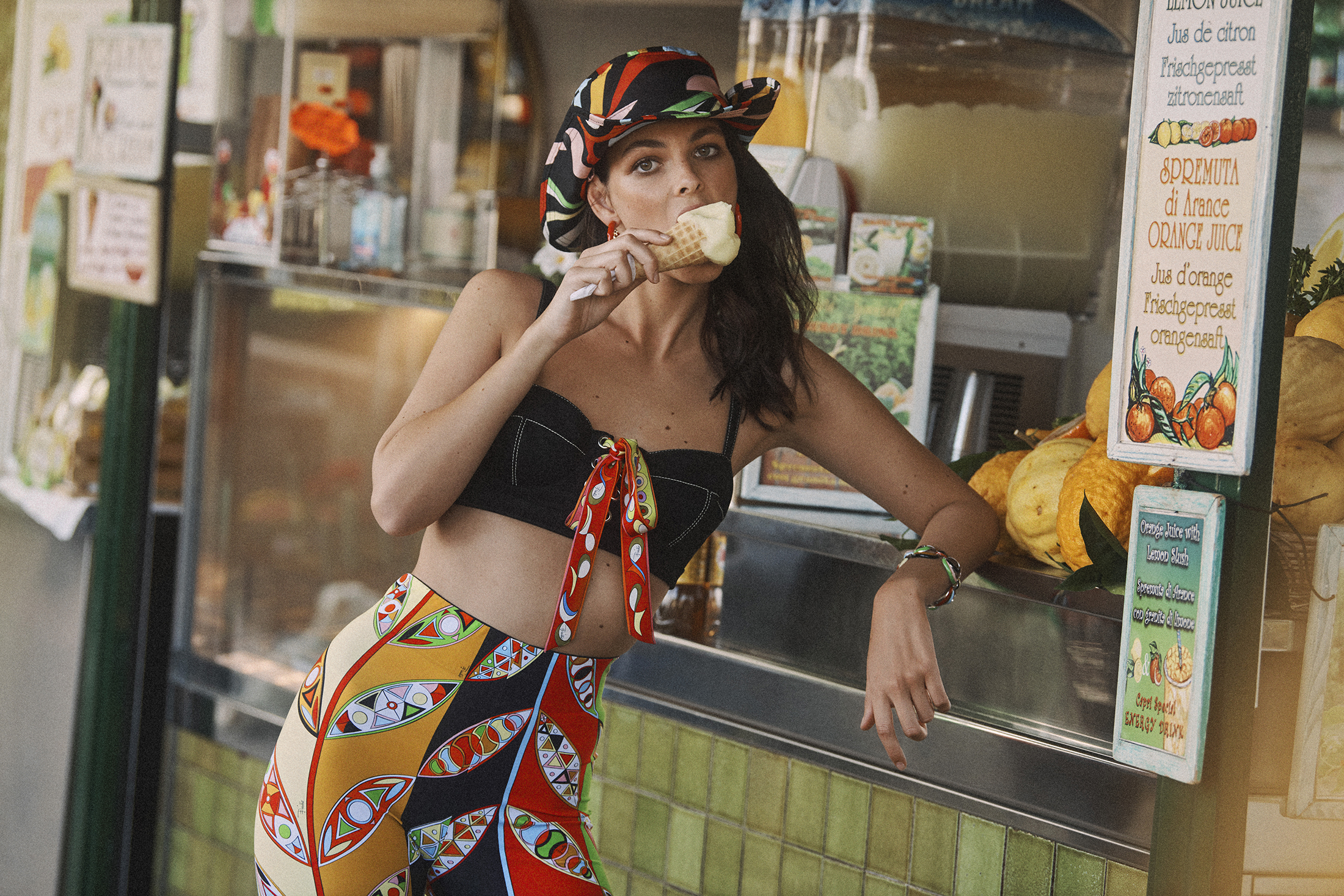 Pucci Creative Director | Camille Miceli
Creative Director | Al Dente
Photographer | Lachlan Bailey
Model | Vittoria Ceretti
Stylist | Emmanuelle Alt
Hair | Damien Boissinot
Makeup | Christelle Cocquet
Casting Director | Piergiorgio Del Moro
---